PQube and H2 Interactive are pulling over for a moment to announce Super Pixel Racers, a 16-bit arcade racer for PlayStation 4 and Xbox One, coming out on October 31, 2018!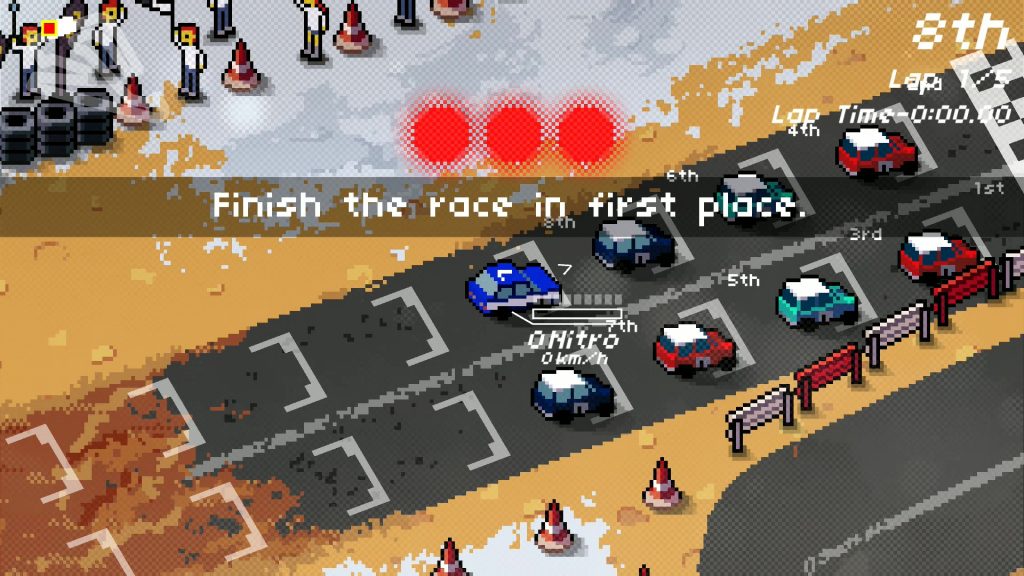 16-bit worth of Racing.
Featuring simple and arcadey drifting and nitro mechanics, Super Pixel Racers lets players duke it out in numerous modes from classic Rally, to pixelated mayhem in Takedown (Basically banging the the crap outta each other)! Splitscreen and online multiplayer is available, including pocket-sized versions of world-famous racing locations like sandy Bahrein or snowy Canada, accompanied by an energetic 16-bit soundtrack, brimming with action and nostalgia.
16-bit worth of Customization.
Super Pixel Racers lets you customize your racing experience even further. Your winnings let you purchase new cars of individual driving quality and upgrade schemes, from a pixelated F500 to your very own 16-bit Lancer Evolution! As the game progresses, find out which car suits the different disciplines and yourself best: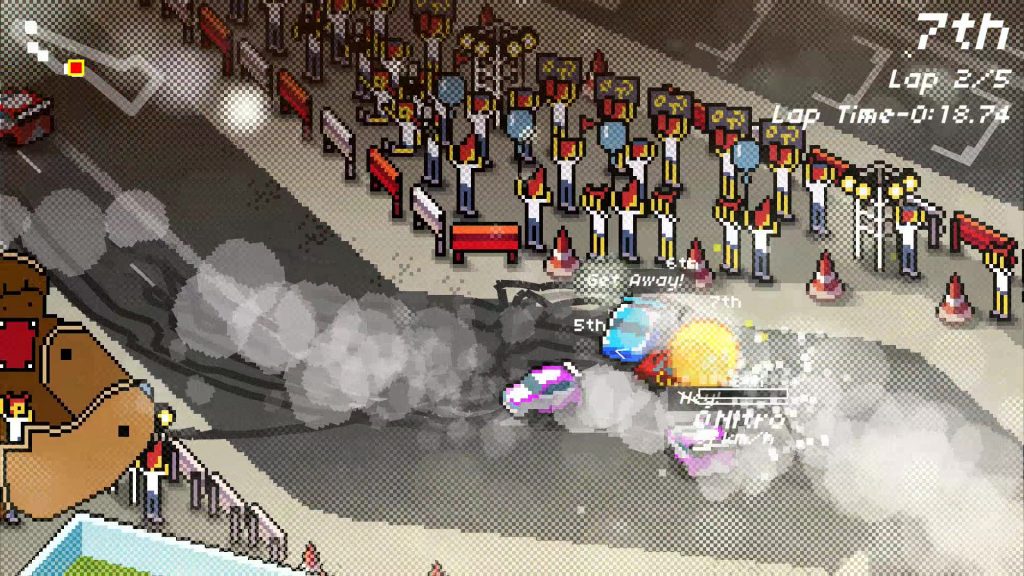 16-bit worth of Modes.
Rally Cross – Classic race against up to 7 other drivers
Rally – Reach checkpoints on a procedurally generated outdoor track
Land Rush – Be in front of the pack when the time ends
Takedown – Destroy the other cars
Hunt – Chase the target down
Drift Show – Score points by drifting

Super Pixel Racers will be available on the PlayStation 4 and Xbox One on October 31, 2018! Check out#SuperPixelRacers on social media, or www.pqube.co.uk/super-pixel-racers for more information.