Clegames Inc., a Korean developer, and publisher of mobile games have released their strategic RPG mobile game, Soul Seeker: Six Knights worldwide.
Soul Seeker: Six Knights, the sequel to the already famous anime RPG mobile game Soul Seeker, is ready to take over the world with its cute, yet charismatic, characters. The players will enjoy a new dynamic gameplay focused on action and strategy for even more thrilling battles.

Build yar own team.
The game presents a large selection of unique heroes with exclusive characteristics. Players can collect from a selection of more than one hundred characters and choose 6 of them, 3 main and 3 support heroes, to create the best combat team and defeat their enemies.
Each hero now has a specific elemental attribute among Fire, Water, Air, Darkness, and Light, to be tactically used against enemies of opposite attribute. Players are also able to bind 2 to 3 heroes together to reinforce their skills and unlock special buffs.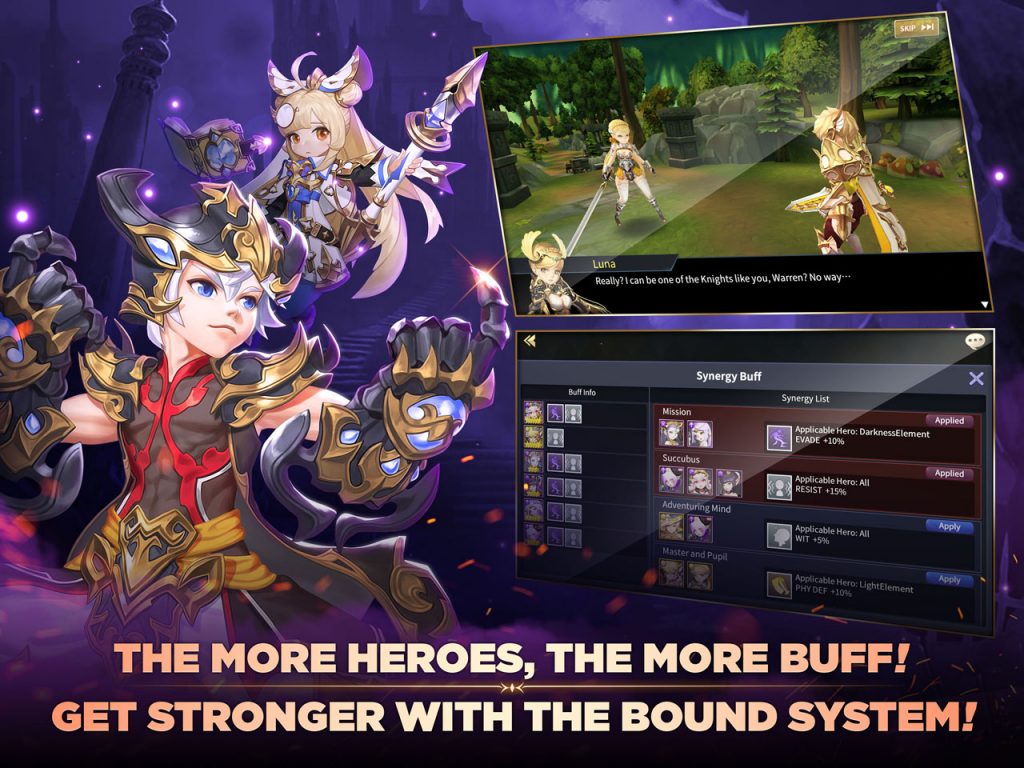 Introducing, Irene!
Furthermore, Soul Seeker: Six Knights will introduce players to Irene, a new SSR fighter hero who will be available in both light or water element with powerful synergies for each of them. Offering the strengths of her given elemental attribute, her attack speed will also increase continuously as she fights and uses her skills.
She will be an incredible asset to the players' team as she inflicts high damage without any chance of counterattack from her opponent.
Improvements made.
The interface and gameplay of Soul Seeker: Six Knights has been improved to enable the players to have full control over their battles.
The touch-and-drag system enables to position a hero on the map but also target a specific enemy to attack. Then, the players can use the tag system to summon their support heroes to fight when a strategic move is needed.
And while the whole gameplay is highly emphasizing on tactics, the high-quality 3D graphics will immerse the players into every battle.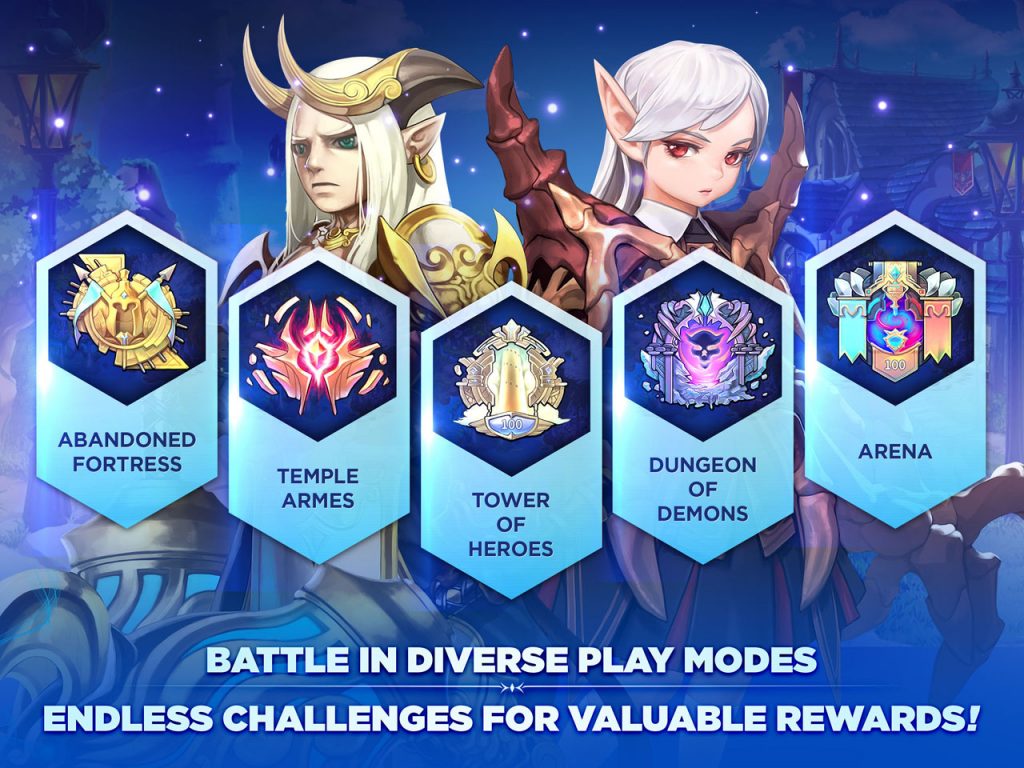 Contents though?
The diversity of the game modes in Soul Seeker: Six Knights will keep the players busy and give them access to a multitude of different rewards. They will go on an adventure with the Albion Knights around Hermes on the Story mode or will fight dangerous monsters and bosses during extreme raids in the various PvE dungeons.
And for even more challenges, players will be able to confront each other's team in intense PvP arenas. Each mode brings its lot of precious and rare rewards for the victorious team to collect.

No Mobile Games are complete without launch bonuses.
To celebrate the opening of Soul Seeker: Six Knights worldwide, multiple events are opened until November 23 for players to receive valuable rewards and rare heroes.
The Story mode will provide 2 different events where collecting stars and completing stages will grant the players with precious items and heroes.
The players will also be rewarded by completing daily given missions to be achieved by playing the different available game modes. Additionally, new monthly packages, the Everyday Action Point Package and the Everyday Gold Package, will be available at the shop in exchange for diamonds for the players to upgrade their team faster.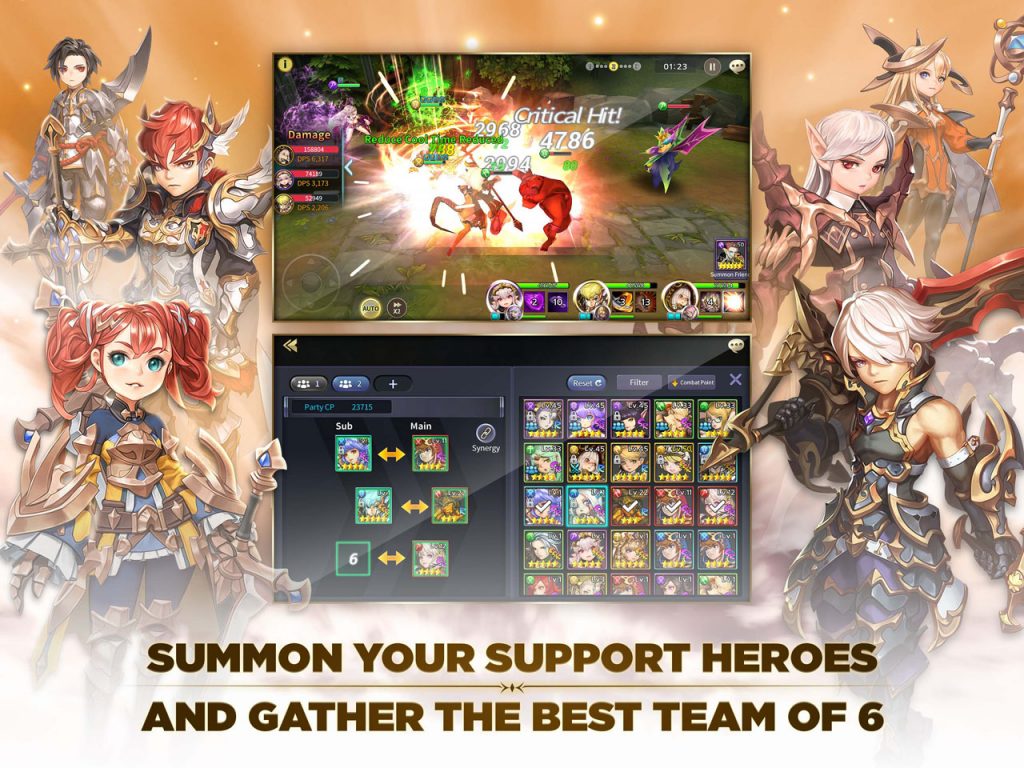 Soul Seeker: Six Knights is now available worldwide in 5 different languages: English, Korean, Japanese, Chinese and Thai. Two servers – Asia and Global servers are opened for the players to freely select the server of their choice. Interested gamers can find the game for free download in the App Store and Google Play.
For more information on Soul Seeker: Six Knights, players are invited to join the official Facebook community at: https://www.facebook.com/ss6knights/