ESL Gaming, part of ESL FACEIT Group, and Qualcomm Technologies, Inc. have announced more details about the live regional Snapdragon Mobile Challenge finals for Brawl Stars and Clash of Clans. With over 500,000 players participating in the Snapdragon Pro Series so far, the finals are gearing up for a spectacular showdown.
Asia-Pacific: First up is the Asia-Pacific Brawl Stars Finals, taking place on July 30th. The four best teams from the regional Challenge Season will gather at the Kuala Lumpur Battle Arena in Kuala Lumpur, Malaysia to play in front of a live audience. They will make their way through the double-elimination bracket in an attempt to be the first-ever team to claim a regional Snapdragon Mobile Challenge title.
Cross-regional: From August 4th – 7th, Clash of Clans fans have a long weekend full of action to look forward to as the greatest teams from North America (NA), Europe, Middle East and North Africa (EUR/MENA), and India will meet up at ESL Gaming's production studios in Katowice, Poland. With a total prize pool of over $150,000 and three regional titles up for grabs, these teams will battle it out in front of their fans. After the regional finals have been concluded, the top teams from each region will have the opportunity to face each other once more and battle it out for a Golden Ticket granting a spot in Supercell's World Championship.
EUR/MENA: Continuing the action into summer, from August 27th – 28th, the four best Brawl Stars teams from the EUR/MENA regions will compete at what is to be one of the biggest Brawl Stars tournaments ever, as they enter the stage live at gamescom 2022 in Cologne, Germany. They will face off in a double-elimination bracket to ultimately be crowned the first champions in the region.
North America: Season 1 of the Snapdragon Mobile Challenge will conclude in NA on September 4th – 5th, as the top four Brawl Stars teams from that region will face off in front of a live audience at PAX West in Seattle, USA.
You can purchase tickets for any of our Challenge Finals events now! Check out https://ap.snapdragonproseries.com/ for more information about each specific ticket type and how to secure yours.
"Our ambition is to create an 'Era of Everyone' with our new mobile esports flagship the 'Snapdragon Pro Series,' and we couldn't be more excited with what we've so far achieved with this first Season."

"We've had over half a million players in the program so far and are expecting many more in the second half of this year, raising the bar for mobile esports competitions. With four epic live regional finals coming up, mobile esports is on the brink of reaching unprecedented heights."

Kevin Rosenblatt – General Manager, Mobile at ESL Gaming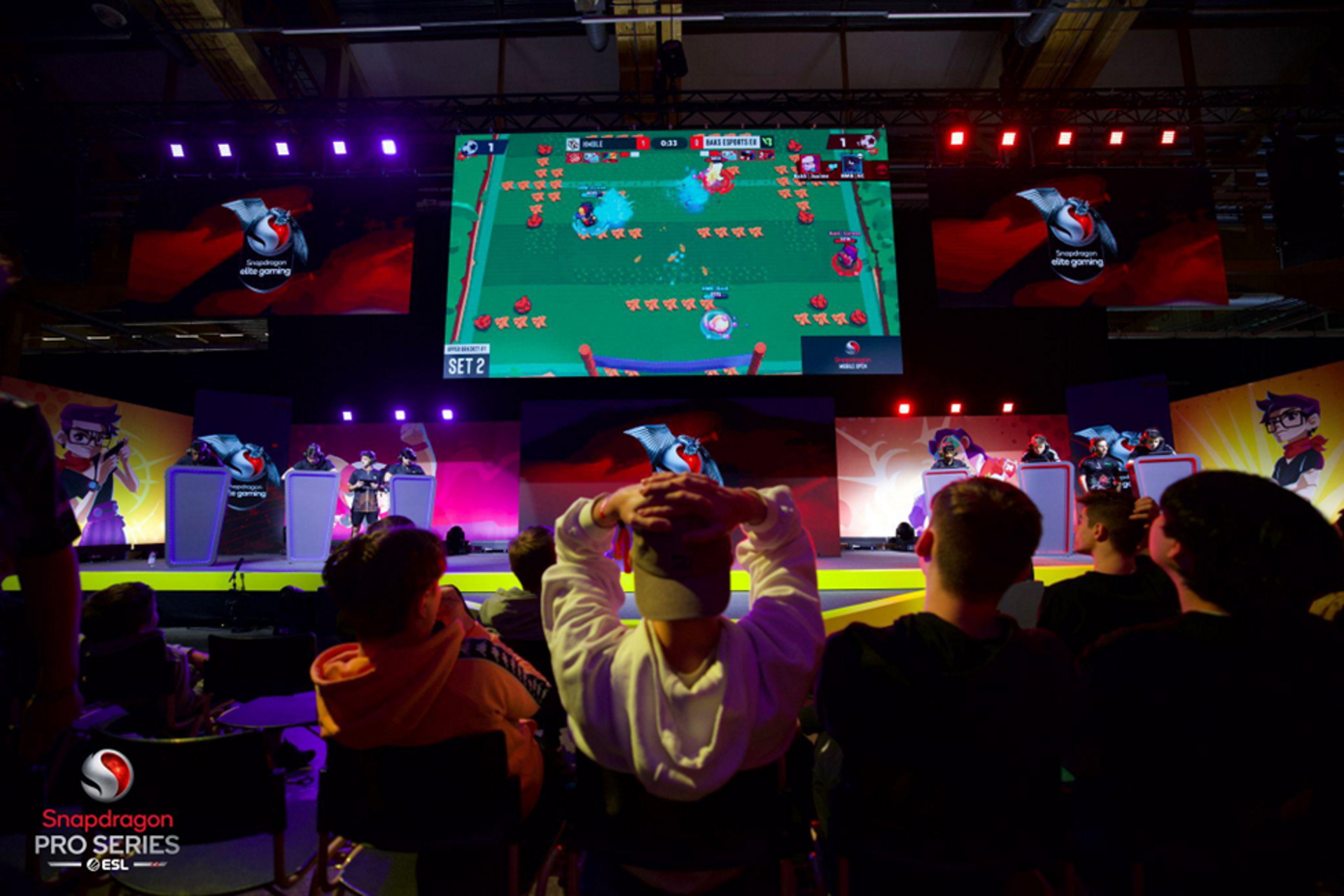 "It has been incredible to watch Season 1 of the Snapdragon Pro Series unfold and achieve our collective goal of creating a global competition that brings mobile gamers spanning multiple genres around the world together." "As a leader in mobile gaming technologies, we look forward to working with these esports players and teams to continue to push the technological boundaries of gaming for many seasons to come."

Dave Durnil – Senior Director, Engineering and Head of Mobile Gaming, Qualcomm Technologies, Inc.