Razer, in its quest to provide personalized, stylish, and exclusive gaming lifestyle gear, unveiled its new in-house apparel and gear collection: Razer Xanthus. Perfectly balancing functionality and style, the Xanthus collection transitions seamlessly between extended gaming sessions and everyday outdoor activities with ease all while providing gamers with the freedom to carry their peripherals anywhere, anytime.
Following the success of previous in-house apparel collections Genesis | Unleashed and Instinct, Razer's latest take on fashion features bold designs and utilitarian features crafted from high-quality, breathable materials. With a range of styling and customization options, the Razer Xanthus is the essential collection for gamers to flaunt their unique style and individuality at the battle station and beyond.
"Gaming is a lifestyle, and we believe that extends to the way gamers express themselves, "We're so excited to give our biggest fans the ultimate apparel and gear companions to unlock a whole new world of personalization for gamers to showcase their passion…in style."

Addie Tan – Associate Director of Business Development at Razer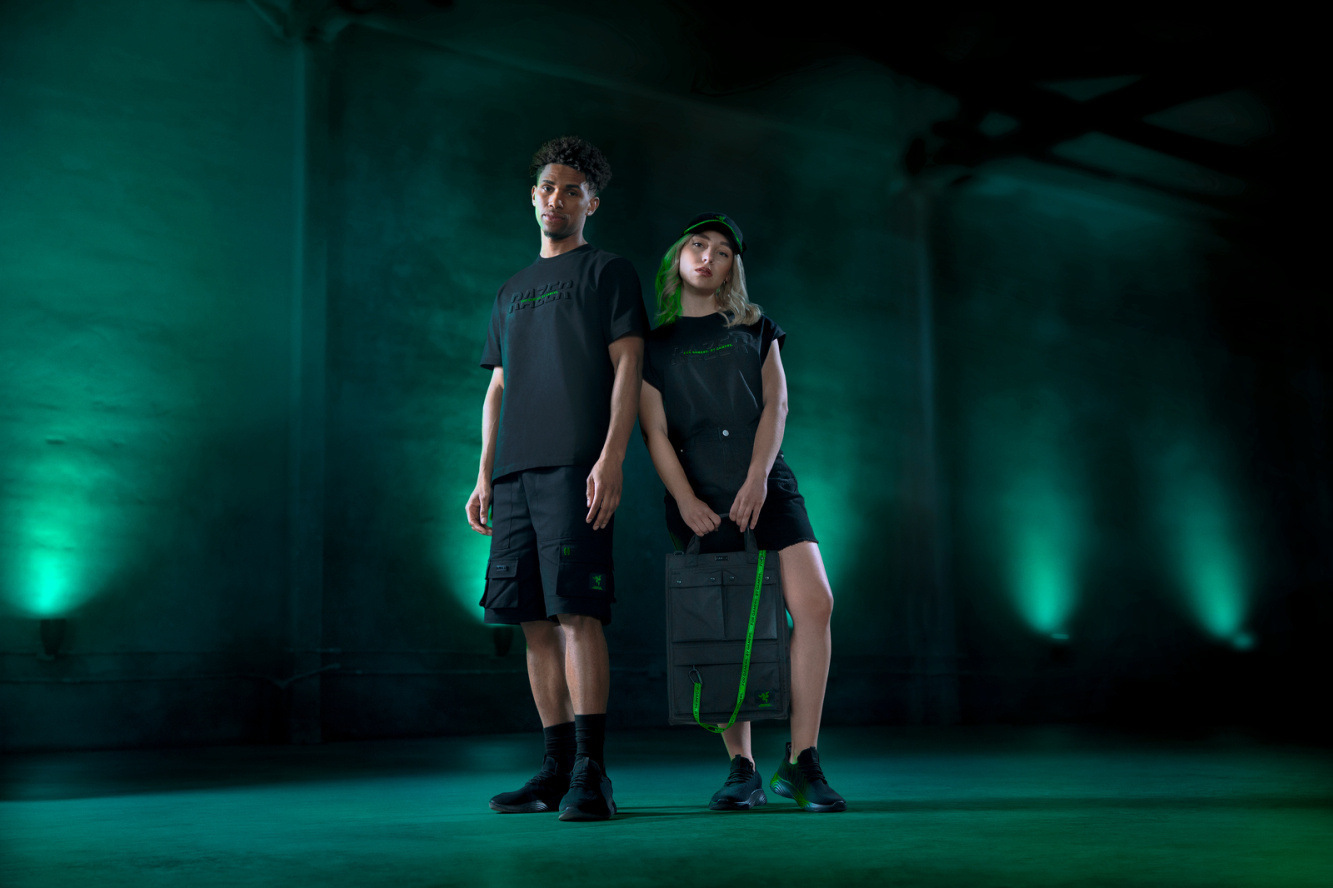 Razer Xanthus | Apparel and Gear
Designed with comfort, functionality, and versatility in mind, the Razer Xanthus collection is perfect for streetwear and gaming enthusiasts. Sporting the brand's distinctive acid green aesthetic and embossed Razer graphics, this collection features an array of styling and customization options, such as detachable straps woven, featuring the brand's iconic motto "For Gamers. By Gamers." and Razer logo patches.
The Xanthus Collection includes:
Razer Xanthus – Oversized Tank: Sporting an embossed Razer graphic and crafted from a soft cotton jersey knit, this slightly stretchy, oversized sleeveless top offers supreme comfort and freedom of movement, making it the perfect choice for gamers seeking both style and functionality.
Razer Xanthus – Tee: Crafted from a premium and slightly stretchy cotton jersey knit, this tee features a rib knit crew neck and an embossed Razer graphic, ensuring unparalleled comfort and unmatched aesthetics for gamers who demand nothing but the best in their gaming apparel.
Razer Xanthus – Double Pocket Oversized Tee: Featuring double front pockets with flaps, a detachable

"For Gamers. By Gamers.

" strap, and an engraved Razer-branded metal tag, this oversized tee is a must-have for gamers seeking a trendy yet practical wardrobe staple.
Razer Xanthus – Short Sleeve Shirt: With a cargo chest pocket for convenient storage and an open spread collar for a laid-back look, this short sleeve shirt effortlessly combines utilitarian features and fashion-forward design to enhance the gaming lifestyle.
Razer Xanthus – Cargo Shorts: An embodiment of versatility and comfort, these cargo shorts feature six spacious pockets, an elasticated waistband and a "For Gamers. By Gamers." zipper puller, in a perfect balance of performance and timeless style.
Razer Xanthus – 6-Panel Cap: Created as a symbol of self-expression and statement of your unique personality, this cap sports a curved brim emblazoned with Razer's iconic "For Gamers. By Gamers." tagline, a cargo pocket for essentials and a convenient cinch strap at the back.
Razer Xanthus – Bucket Hat: Meticulously crafted as the perfect companion for adventures, this bucket hat combines practicality with a touch of flair, with a cargo pocket for essentials and a detachable "For Gamers. By Gamers." strap to instantly elevate your gaming and streetwear ensemble.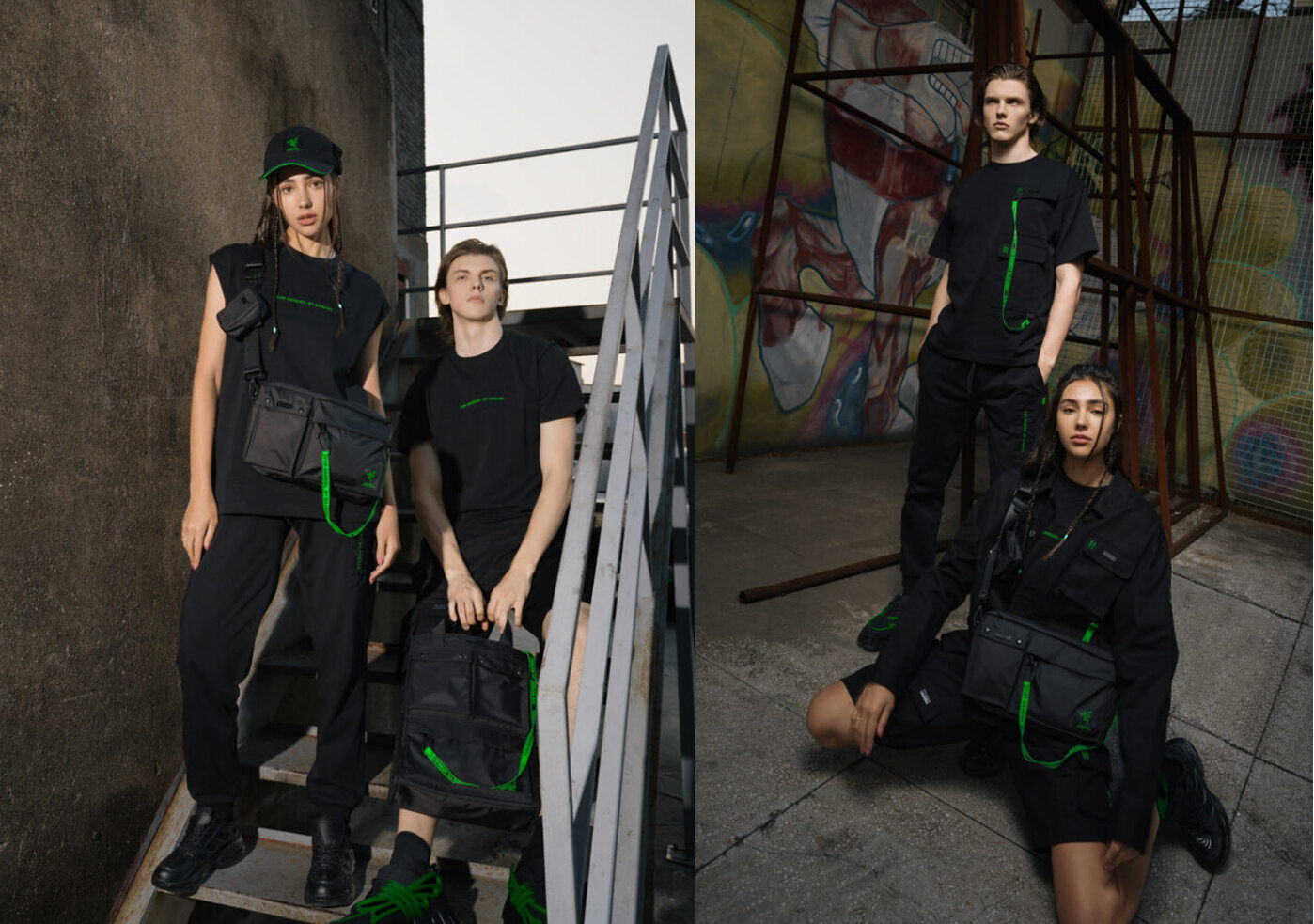 Razer Xanthus | Bags
The Xanthus Collection also features the new Crossbody Bag and Tote Bag. Waterproof, lightweight, and versatile, these bags allow gamers to carry their gaming peripherals wherever they go with ease of mind.
Razer Xanthus – Crossbody Bag: The ultimate streetwear accessory that fits most gaming handheld and mobile controllers in a water-repellent finish, this crossbody bag features a detachable mini pouch for earphones, three internal pockets and a detachable "For Gamers. By Gamers." strap, seamlessly combining utility and style for on-the-go gaming.
Razer Xanthus – Tote Bag: With a padded compartment to store laptops of up to 16″, two-way carry options with a detachable shoulder strap, and a water-repellent finish, this tote bag boasts trendy functionality with multiple pockets and a sleek design, making it the perfect companion for gamers on