Solo developer Benjamin Kiefer aka BenStar and indie publisher Dear Villagers (Fabledom, Souldiers) have revealed that their twin-stick rogue-lite platformer Revita is getting a physical release for Switch and PlayStation 4|5, courtesy of Red Art Games (Red Art Games). Revita physical editions will be available during Q4 2023 and will cost $34.99 / €34.99 with a Deluxe Edition adding a double-sided poster, acrylic stand, and sticker sheet.
Pre-order Revita physical editions: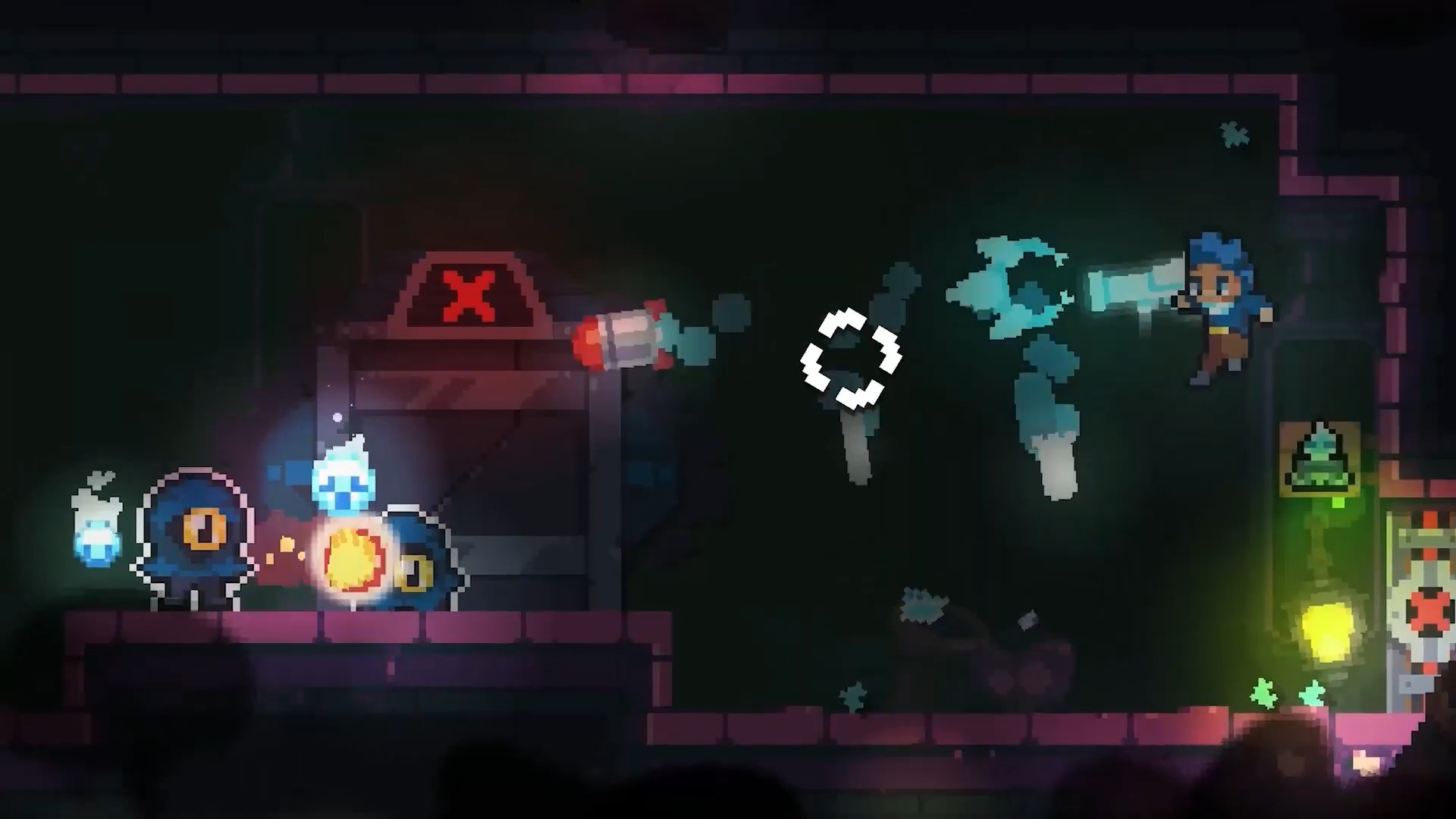 Revita was heavily inspired by 16-bit platformers, back when all video games were physical cartridges, so having Revita available as a limited edition physical release feels like the way it was always meant to be – Reception for Revita has been overwhelmingly positive, so I'm thrilled that people are excited to proudly display Revita on their shelf.

Benjamin Kiefer aka BenStar – Developer of Revita
In Revita, climb through an ominous clocktower and battle through a series of procedurally generated encounters with foes and challenges in order to uncover lost memories and discover the mysteries of the melancholic world. Play as a nameless child with no sense of who or where they are and exchange health for upgrades as the game dares the player to play on a razor's edge.
Yes you read correctly. We got physical copies of Revita available right now!! =D https://t.co/dqPgp0nTdg

— Revita | OUT NOW (@RevitaGame) July 11, 2023
Revita is available digitally on PC, Switch, PlayStation 4, PlayStation 5, Xbox Series X and S, and Xbox One, and is playable in English, French, German, Spanish, Latin American Spanish, and Simplified Chinese.
Feature List:
Trade life for power
Exchange health for power in fast-paced glass cannon gameplay
Unique runs
Battle through an almost infinite variety of combat encounters in procedurally generated rooms
Endless character builds
Twin stick shooting, dashing, and wall sliding are just the beginning – find power-ups and items on each run
Tweak your game
An extensive set of options lets you tweak Revita to your playstyle – slow down time, set an outline colour for enemies to make them easier to track, or choose the level of aim assist that feels right for you
Arm yourself with multiple weapons
Use a variety of guns! Arm yourself with a laser gun, charge gun, machine gun, shotgun, or rocket launcher.
A mysterious world
Explore an underground subway line infested with monsters and filled with colourful characters who will help you on your journey.
Reclaim lost memories
A nameless child with no memories awakens in a mysterious Clocktower that is connected by a metro system with only a vague sense of purpose, hoping to find answers at the top.
HATS! Many, many hats. All the hats, really – to cover all heads and all styles