The Pokémon Company is pleased to share that Pokémon Sleep has now been downloaded over ten million times worldwide since its release in July this year.
To commemorate this milestone, users of the Pokémon Sleep app (available for iOS and Android devices) may receive a variety of in-game benefits, available from now until Friday, September 22, (UTC), which are:
Sleep Point ×1,000
Good Camp Ticket ×1
Poké Biscuit × 5
Ingredient Ticket S ×3
In Pokémon Sleep, the Good Camp Ticket is a special item that lets players borrow a Good Camp Set for seven days to aid your research and help you raise Snorlax. An extra Pokémon will gather to sleep during your sleep research, and if you give it a Poké Biscuit during snack time, you'll get three times the usual number of friendship points.
Using the Good Camp Ticket will also have other effects, such as increasing the size of your cooking pot by 50% and speeding up the help you get from your helper Pokémon. You can use Ingredient Tickets to get a variety of ingredients to help you raise your Snorlax well.
In Pokémon Sleep, The Good Sleep Day event will be held in-game from Wednesday, August 30th, until Friday, September 1st, 2023. This is in conjunction with the full moon on August 31st. In the game, Drowsy Power will be multiplied by 1.5 to 2 times during the event duration depending on the real-life moon phase. Moving forward, this event will be held once a month for a total of three days: on the day of the full moon and the days before and after it.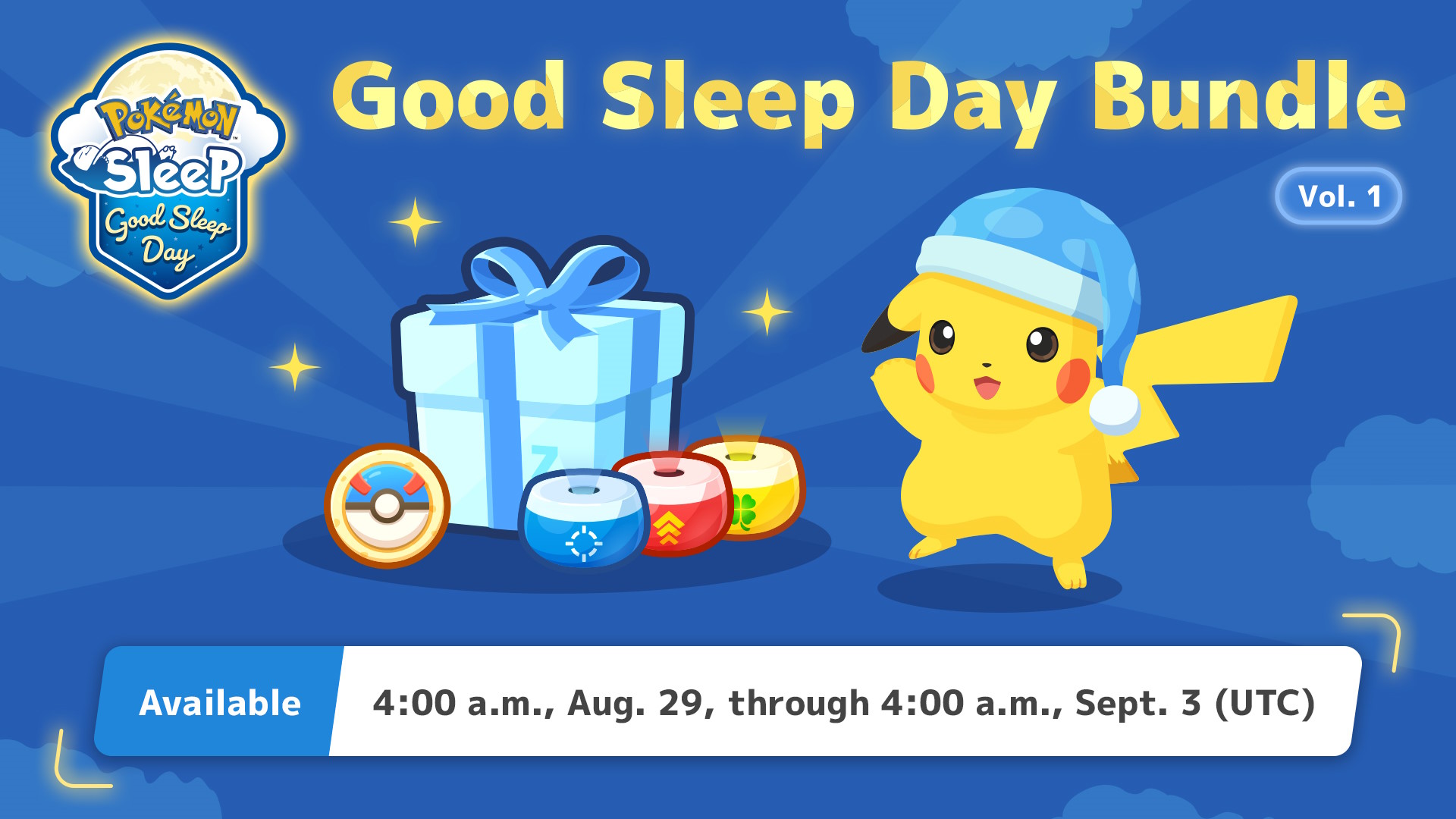 Event period:
Day 1, Wednesday, August 30, at 4:00 a.m. to Thursday, August 31, at 3:59 a.m.
Day 2 (the night of the full moon), Thursday, August 31, at 4:00 a.m. to Friday, September 1, at 3:59 a.m.
Day 3, Friday, September 1, at 4:00 a.m. to Saturday, September 2, at 3:59 a.m.
Note: Each day of the Good Sleep Day event rolls over at 4:00 a.m.