The PUBG MOBILE Club Open (PMCO) 2019 Fall Split Global Finals held by Tencent Games and PUBG Corp. and sponsored by Vivo has officially commenced today at the Putra World Trade Centre (PWTC) in Kuala Lumpur, kicking off one of the world's largest mobile esports tournaments to-date. A total of 16 teams from 10 regions across the globe will battle it out over the next three days for the championship to take home a part of $500,000 USD.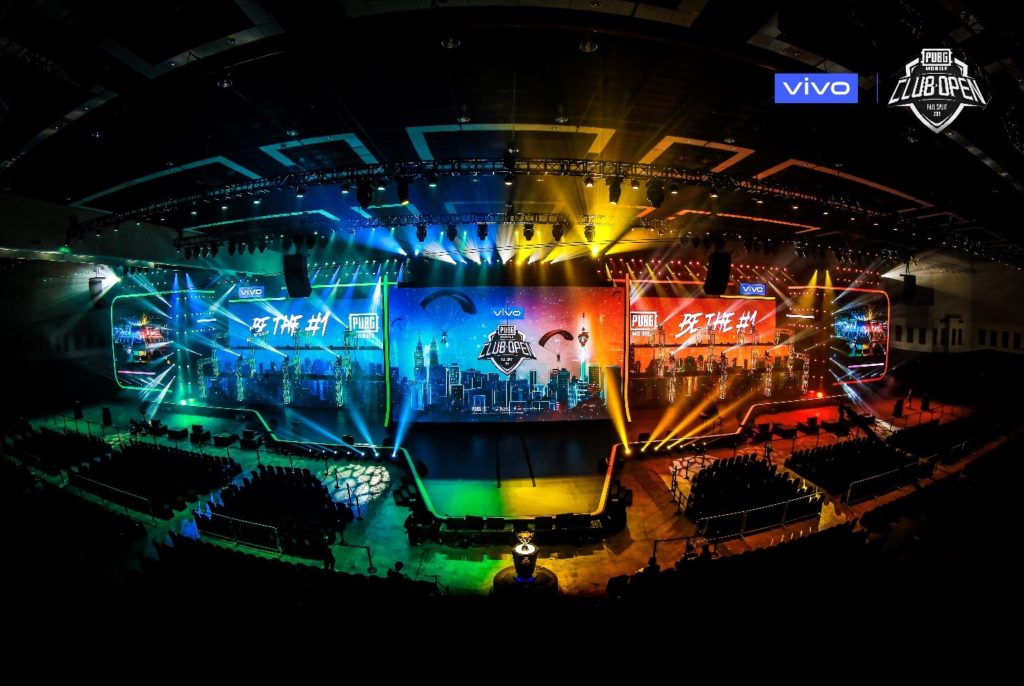 The first day's matches concluded with team BIGETRON RA taking the lead with the most amount of points, followed by TEAM QUESO and ENTITY GAMING rounding off the top three.
The standings at the end of the first day of the competition are: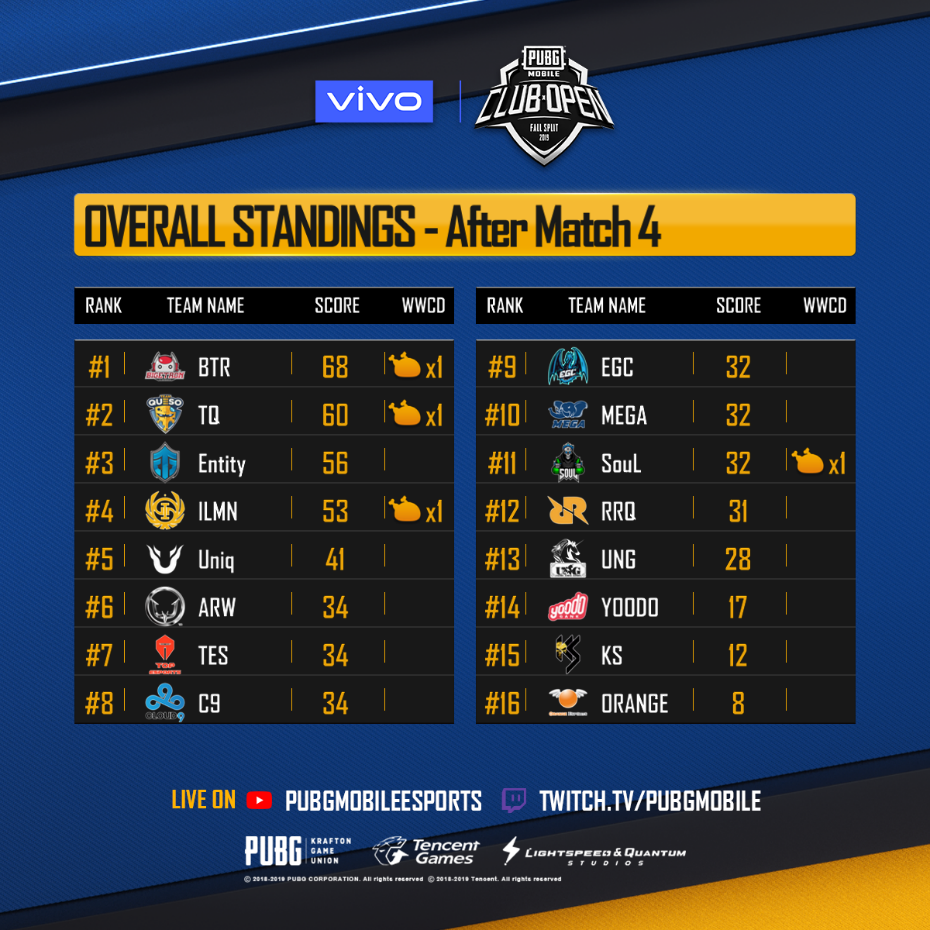 PUBG MOBILE community members can witness all the action that transpired in the official Day One highlight reel here.
In addition to the gaming excitement, the crowd was also treated to a special performance by rising Malaysian star, Naim Daniel, who rocked the arena with three songs.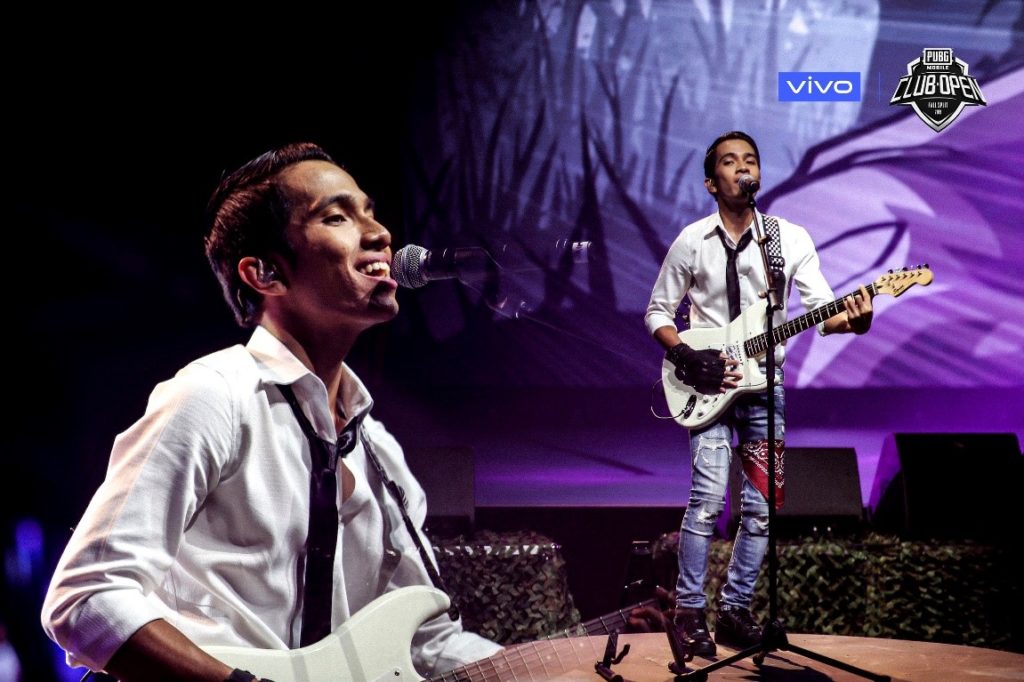 Tune in live on day two for an exclusive performance by Henry Lau and a performance on Day Three by Badshah.
During the opening ceremony of PMCO Global Finals, Vincent Wang, General Manager of Global Publishing Department, Tencent Games, announced several upcoming game features for the year 2020. Vincent Wang announced a new milestone that PUBG MOBILE has surpassed another impressive milestone as more than 600 million downloads (excluding mainland China). Also, the announcement includes a new "colourblind" mode within the game to make it accessible to as many players as possible, and other features to help improve and protect a fair and even playing field for PUBG MOBILE.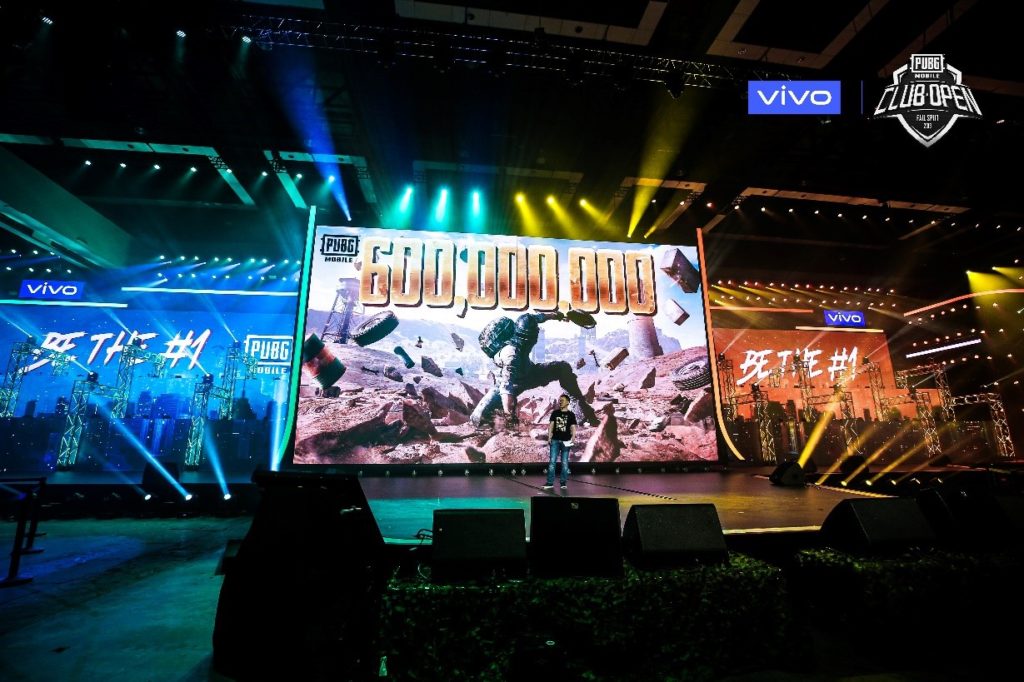 "To protect the fair and competitive environment of the game, giving you a fair and even playing field is always one of our highest priorities", said Vincent Wang. Also, PUBG MOBILE released "Project: Ban Pan", and to ask all players to protect the gaming environment of PUBG MOBILE together. The Project: Ban Pan has two main components: an internal security system and new out of game resources.
"Within the game, we are fully upgrading our security countermeasures by continuously updating the coverage and accuracy of each security component and adding more samples of software and code to adapt the constantly changing cheat technology. Additionally, The Safety Station, our new reporting tool will allow players to report suspicious behaviour quickly and verify that punishments have been handed out as a result of their efforts, is live today" said Vincent during his keynote address.
The PUBG MOBILE Club Open 2019 is divided into the Spring and Fall Split seasons, with a combined prize pool of $2.5M USD. PMCO 2019 provides a path for aspiring semi-pro clubs to pave their way to become esports professionals, which represents the start of PUBG MOBILE's esports ecosystem.
Leading global technology company Vivo is the official title sponsor of the PUBG MOBILE Club Open 2019, providing smartphones to empower players' conquest at the competition. Vivo's fast performing and powerful smartphones provide a seamless gaming experience, making it a special weapon loved by tech-savvy consumers globally.
Fans and community members can witness the live streaming online by tuning in to the official PUBG MOBILE Esports YouTube channel. PUBG MOBILE is available to download for free on the App Store and Google Play.