Great news for eager fans anticipating the arrival of Tower of Fantasy on PlayStation. Publisher Perfect World Games has officially announced that the free-to-play open-world Tower of Fantasy will be ready for download and play on PlayStation starting from Aug 8th at 00:00 (UTC). The wait is almost over.
Pre-orders for the game are now available on the website.
If you preordered the Deluxe or Ultimate Edition, it comes with a prestigious 48-hour early access, allowing you to preload the game starting from Aug 4 at 00:00 (UTC), opening your access to the game starting Aug 6 at 00:00 (UTC). For other players, don't worry! You can still be prepared to dive into the game, preload will be available for everyone starting from Aug 6 at 00:00 (UTC).
Pre-order exclusives on PlayStation
Perfect World Games has unveiled a new showcase video, spotlighting exclusive in-game items.
Offline debut on PlayStation booth at ChinaJoy
At the prestigious ChinaJoy conference in Shanghai from July 28th to 31st, the PlayStation version of "Tower of Fantasy" made a striking debut. The introduction created a significant stir, with both newcomers and fans keenly discussing its PlayStation enhancements.
With 4K ultra-high resolution graphics, players can expect an unparalleled visual feast as they explore the cyberpunk metropolis of Mirroria, traverse the mysterious Grand Sea, or venture through the breathtaking Eastern realm of Domain 9.
The Dual Sense Wireless Controller elevates immersion with its unique haptic feedback. During battles, players experience varied vibrations for responsive gameplay. In racing scenarios, the controller's detailed feedback intensifies the virtual adrenaline rush. Moreover, its integrated microphone streamlines multiplayer communication, enhancing team interactions.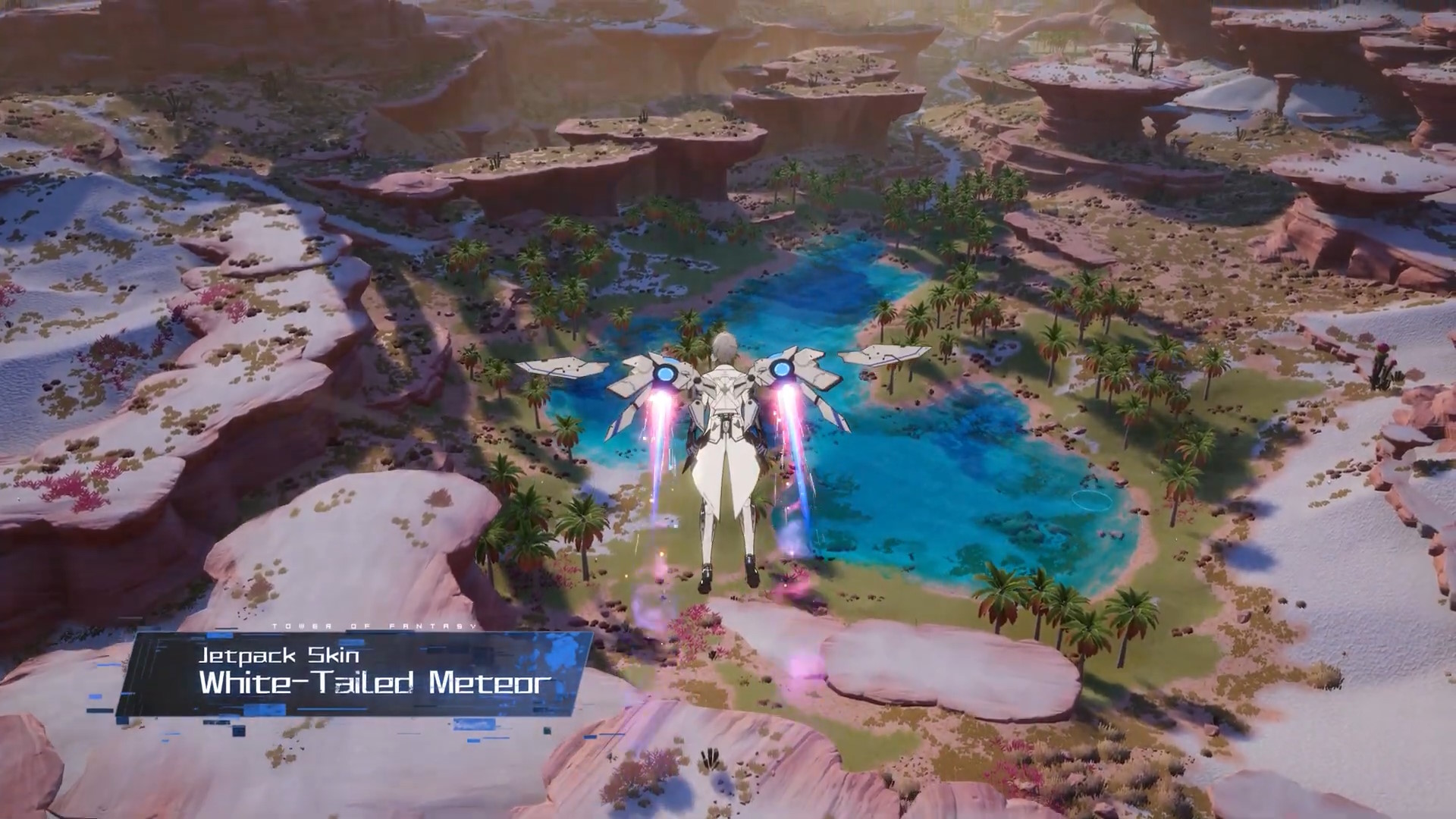 Tower of Fantasy's Upcoming Adventure on PlayStation
On August 8, Tower of Fantasy will unveil its anticipated 3.1 updates, introducing the new "Cloudpeak Manor" zone for players to explore.
This zone houses the challenging "Black Crow Dark Wretch" boss in Domain 9. Also, players will reconnect with Ming Jing, now recognized as Lord Xuanwu, bearing new roles and tales.
The update spices up gameplay with additions like the "Starchaser Championship", a virtual horse racing event, and the cooperative "Fog Reconstruction" challenge for guilds.
As always, Tower of Fantasy stands as a free open-world multiplayer RPG, allowing players to traverse diverse landscapes, dive into combat, and customize their avatars, offering various PlayStation adventures.