Ready up your PlayStation Move controllers and prepare to slash as Beat Saber for PlayStation VR is coming on November 20th with additional New Content. To those who are not familiar with Beat Saber, the game requires player to wield two PlayStation Move controllers as lightsabers chopping/slashing/slicing through coloured blocks as they come at players following the rhythm of the music.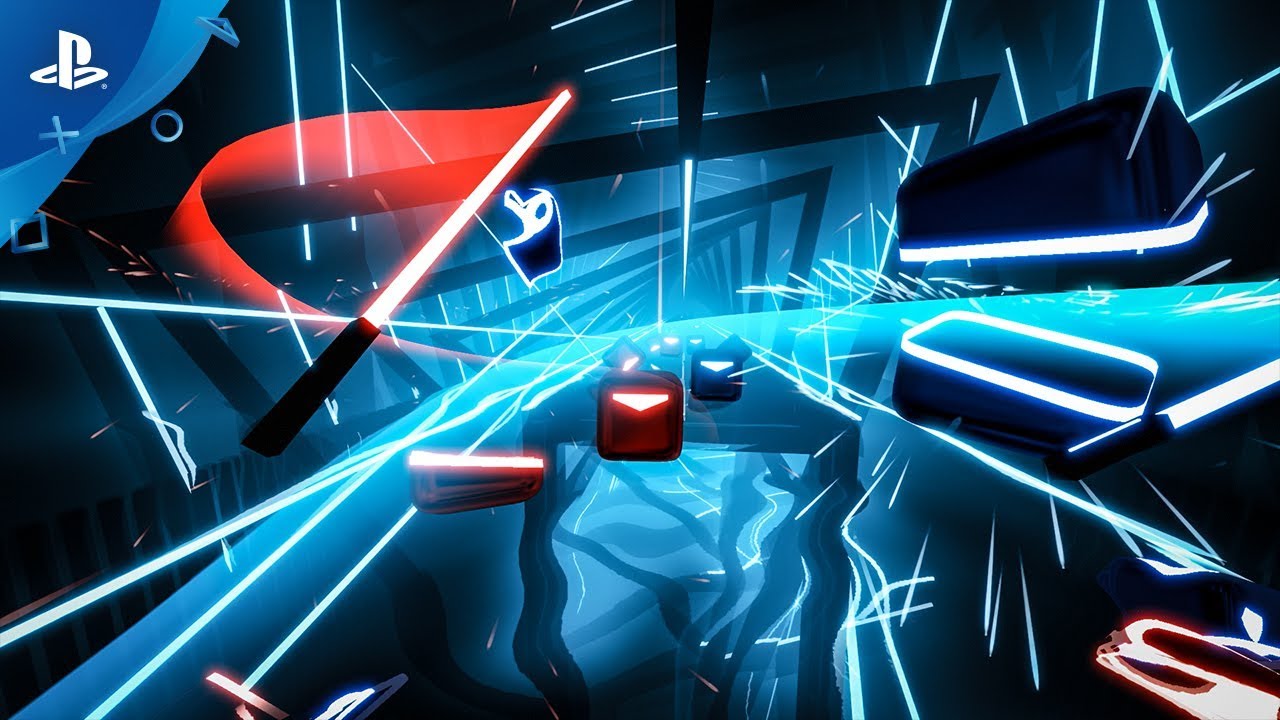 Here are the new content and features:
Challenging campaign: Improve your game style every day by completing levels in our complex campaign, exclusively created for PS VR players.
Exclusive new songs: Everyone loves Beat Saber's Original Game Soundtrack. That's why we bring you, above our well-know music hits, five new exclusive songs coming straight from excellent electronic dance music artists and talents from around the world.
Tons of modifiers: The game contains many modifiers to make your gameplay even more challenging and exciting every day.
Epic sabers: Get ready for those shiny beasts because they look just amazing. Watch them glow and slash the cubes with style!
Practice mode: We know practice makes perfect. In Beat Saber, you can start from any part of the level or even slow the game to practice problematic parts.
Not only that, the game offers some different modes as well including Party mode, One Saber mode, No Arrows mode, Global leaderboards, also they will bring players new music regularly. The first Expansion Pack with 10 songs is coming to the game very soon after the game's release sadly there is no price announcement yet.
So are you excited? are you ready to slash those boxes with unique and addictive music?