The Straw Hat Crew crosses paths with an incredible storm leaving them astray on the strange, legendary island of Waford, while the Thousand Sunny is almost sunk and left in tatters. While exploring the island and its ancient ruins, they meet Lim and Adio, two inhabitants of Waford. After being mistakenly deprived of their strengths by the mysterious power of Lim, a new daring journey begins for the crew, with new characters and monsters designed by Eiichiro Oda as well as an original storyline intertwined with memories of their past adventures.
In a classic RPG fashion, players can take control of each member of the crew and use their unique skills for exploration or combat. Our famous pirates will have to overcome their enemies in turn-based style combat with a twist, the Scramble Area Battle: this system allows players to move around through multiple battle areas to pick their best strategy. In addition, the Dramatic Scene system randomly pitches players against special battle conditions, rewarding them with more experience points upon completion.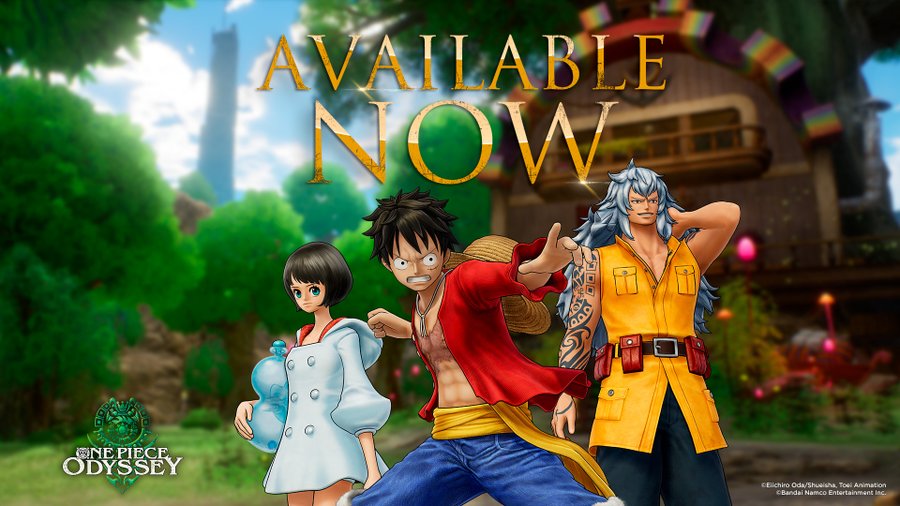 A free demo version is also available for PlayStation 4, PlayStation 5 and Xbox Series X|S, for players to experience the first hours of ONE PIECE ODYSSEY. They will be able to transfer their save from the demo to the full game and continue the adventure where they left it.
Experience a new memorable adventure with ONE PIECE ODYSSEY, which weaves key moments for One Piece fans.
The reviews have dropped anchor, and it seems that Waford is the island to be right now.#ONEPIECEODYSSEY is available now: https://t.co/SpQ6tjkHsa pic.twitter.com/K7JZ1MapXc

— One Piece Video Games (@onepiece_games) January 13, 2023