Ji-Buy = "Jilake so many games to Buy". And yes, that "Ji-Buy" was intended to sound exactly like Cibai .
Despite the title saying October, the "Ji-Buy-ness" actually start from the end of August and last all the way to mid November. See the list for yourself, we will discuss why this is happening after the list.
07.09.18 – Marvel's Spiderman – RM 239.00 on PSN
14.09.18 – Shadow of the Tomb Raider – RM 238.00 on PSN
28.09.18 – FIFA 19 – RM 249.00 on PSN
05.10.18 – Assassins Creed Odyssey – RM 225.50 on PSN now, got 10% offer.
12.10.18 – Call of Duty Black Ops 4 – RM 234.00 on PSN
19.10.18 – Soul Calibur 6 – Price TBC
19.10.18 – Battlefield V – RM 249.00 on PSN
26.10.18 – Red Dead Redemption 2 – RM 239.00 on PSN
13.11.18 – Hitman 2 – Price TBC
14.11.18 – Fallout 76 – Price TBC
23.11.18 – Darksiders 3 – Price TBC
So Ji-Buy
Fuhhhhh really Ji-Buy long the list. "Everything Happens For A Reason" they say, in this case I can only imagine a scenario where Game Developers and Publishers come together on one fine day for a round table discussion, maybe something like this.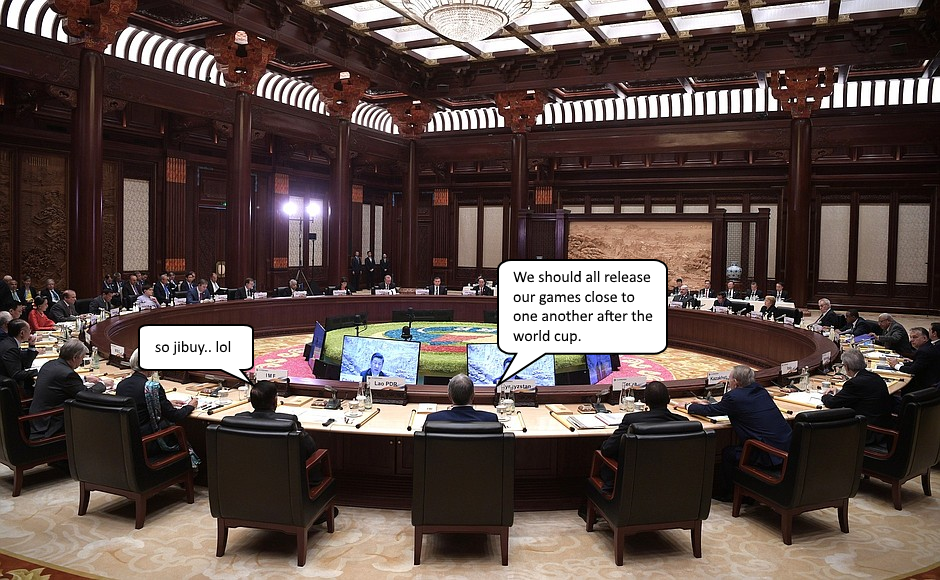 Pandai Namco

Bandai was really pandai (smart) when they announced the "delay' of their highly anticipated upcoming title Code Vein to 2019, their original launch date was on the 28th of September this year. In their official statement, Bandai said they want to "dedicate additional time to further developer CODE VEIN to ensure that the final product delivers on the expectations set amongst media and fans". Hah! Maybe they are just trying to avoid clashing with the others in the Ji-Buy long list.