Cornfox & Brothers are thrilled to announce the all-new 2023 release of Oceanhorn 2, coming to PS5, Xbox Series, and PC on Wednesday, August 2nd! This complete version offers sharper graphics at 4k/60fps and includes all QoL and content updates made for the game. Oceanhorn 2 will be available for USD 29.99 / 29,99 EUR.
HIS TIME YOU'RE NOT ALONE
You will not be taking this journey alone. Trin, the granddaughter of Arcadia's leader Archimedes, and Gen, a mysterious robot wielding an old samurai weapon, will join forces with you, and fight at your side against Mesmeroth's Dark Army. Contextual commands will allow you to direct these allies into battle, or have them help you with the solution of the game's most clever puzzles!
FIGHT, SOLVE, EXPLORE
Bigger, better, and packed with new features – Oceanhorn 2 is not only one of the best-looking adventure games out there, but it also builds a unique experience on the shoulder of classic video games. Collect powerful items, wield the Caster Gun, solve the mysterious puzzles of the ancients, and discover all that Arcadia and its neighboring kingdoms have to offer. Accept the challenge and become a true hero.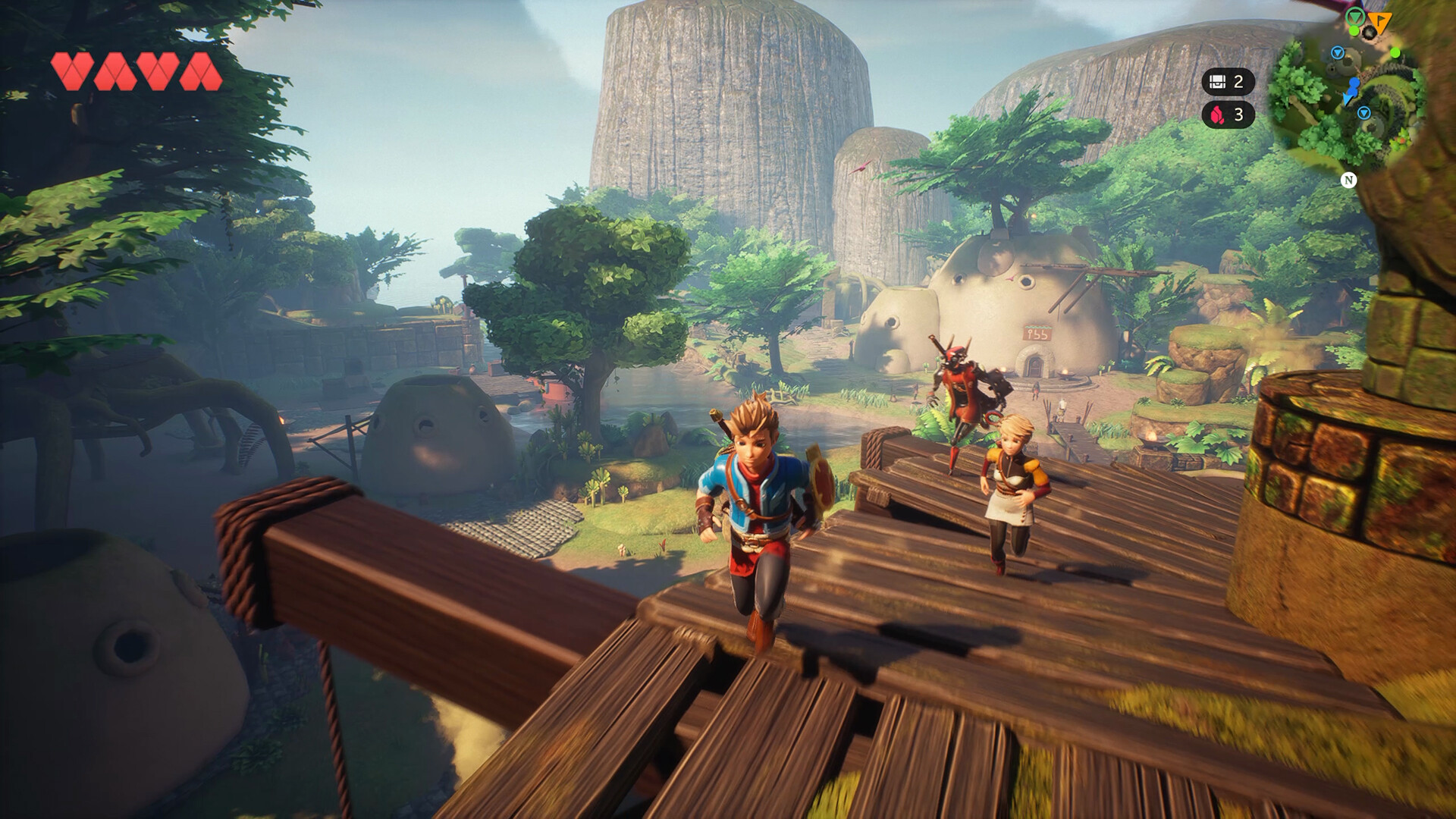 THE COMPLETE EXPERIENCE
This version includes all QoL and Content Updates.
FEATURES:
Targeting 4K/60fps on Windows PC, PS5 and Xbox Series X
An epic Action RPG spanning 20+ hours of gameplay
Massive boss fights to test your reflexes and combat skills
Dozens of side quests grant incredible rewards
Clever puzzles to solve and mysterious dungeons to explore
Beautiful graphics paint a world of legends and wonders