Thunderful independent developer Brainwash Gang re-revealed their stunning post-apocalyptic "motorvania", Laika: Aged Through Blood. Debuting at the Future Game Show, the new trailer shows off the unique motorbike-bound movement, combat mechanics and striking hand-painted visuals that will be making their way to PC, Xbox Series X|S, Xbox One, PlayStation 4, PlayStation 5, and Nintendo Switch.
Consider this new trailer your introduction to the very first "motorvania". Drive, jump, grapple, and fight your way through an expansive hand-drawn world on your trusty motorbike. Embrace your inner daredevil as you race your way through the hazardous wasteland, performing dangerous stunts, shooting down enemies in slow-mo and then reloading your gun by performing a backflip! As you explore this stunningly beautiful wasteland, discover additional skill-based power-ups to overcome a variety of challenging battles against death-defying foes.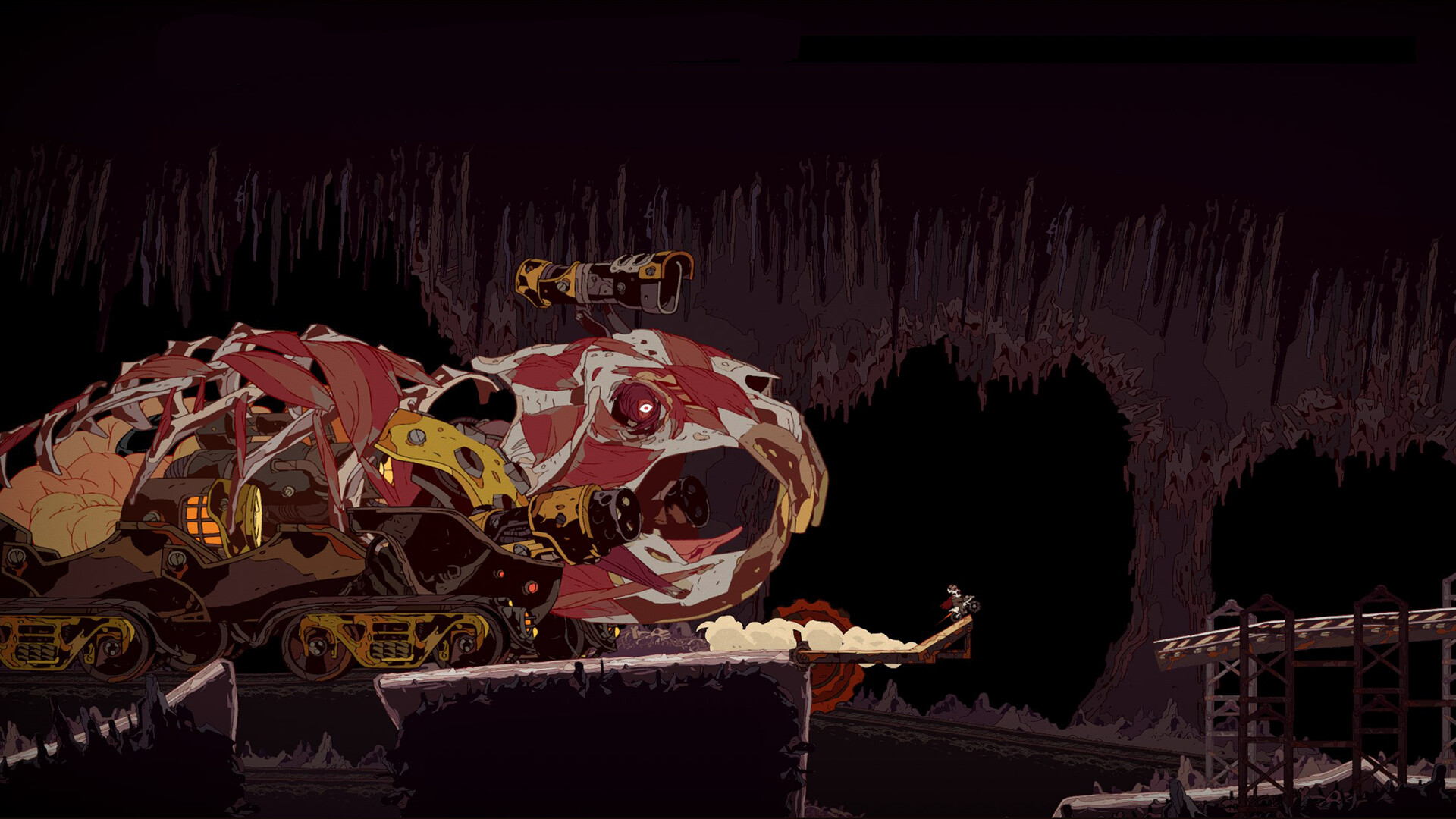 In Laika: Aged Through Blood, you will discover a Western-inspired action-adventure set in a post-apocalyptic wasteland that exudes a paradoxical beauty, inhabited by anthropomorphic creatures. Embark on a journey of coexistence, learning and legacy that tells the tale of a tribe oppressed by vicious occupant forces. Players will take on the role of Laika, a badass mother coyote rider, as she traverses the wasteland and descends on an unrelenting path of vengeance to take back what her people have lost.
We're really excited to re-introduce the world to Laika: Aged Through Blood with our new trailer that debuted at the Future Game Show – Our motorised take on the metroidvania formula makes it unlike any other game out there and in combination with our art style, story and characters, we hope players will fall in love with Laika like we all have

Ivan Papiol – Artist at Brainwash Gang
We are thrilled with the response to Laika: Aged through Blood's trailer. Thanks a lot for sharing!

Demo is coming (REALLY SOON) so make sure to wishlist and follow the game on Steam <3 pic.twitter.com/m5wA3eCauB

— Brainwash Gang (@Brainwash_Gang) June 13, 2023