From Retroware (publishers of Toxic Crusaders and Prison City) comes Iron Meat, a run-and-gun arcade shooter that immerses players in an apocalyptic future overrun by "The Meat," an iron-ravenous mass mutating everything in its path. Blast your way through retro-inspired stages and bosses to uncover the shocking horrors behind secret experiments on the Moon.
Step onto the battlefield against The Meat–an all-consuming entity propagated by the notorious xenobiologist Yuri Markov. While his motives are yet unclear, our intelligence has confirmed The Meat's presence in three sectors: an infested Runaway Train, a burning City, and a new sector–the Forest zone!
As you progress through these levels, be on the lookout for powerful weapons and passive abilities that can help you turn the tide against our ravenous enemies.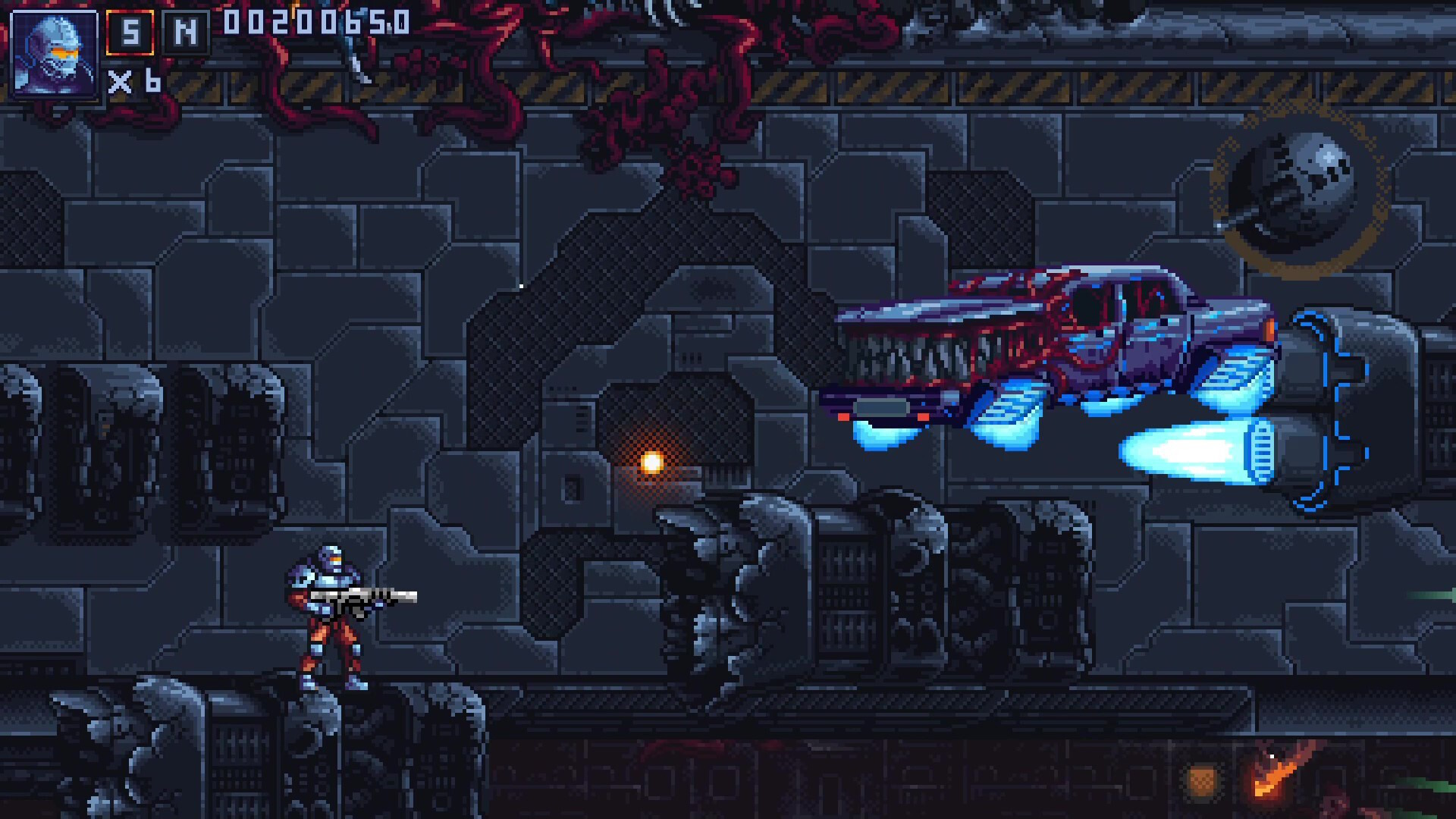 Stay alert, though. The team is aware of several "boss" class hostiles positioned at the end of each sector. We've already lost multiple battalions to these dangerous targets, so now it's up to YOU! Neutralize these threats to prepare for our larger plan of attack coming soon.