Yoodo Gank: Knockout Series Season 2 is back for an all-new epic battle royale! Powered by Yoodo – Malaysia's first truly customisable and 100% digital telco, Season 2 sets the battleground for PUBG MOBILE enthusiasts to play with or against the pro players, Yoodo Gank!
"Yoodo has had the pleasure of receiving their relentless support throughout the numerous Yoodo-sponsored PUBG MOBILE tournaments, while Yoodo Gank has been well beloved by many fans from the local esports community. With that, we wanted to take this opportunity to strengthen that bond further by placing them amongst the other teams to be closer to the community."

Chow Tuck Mun – Head of Yoodo
Registration for the tournament is now live for squads of four players to sign up as Challenger Teams. One player for each team will need to be a registered Yoodo user. The eligible teams will face off against 16 other teams including Yoodo Gank in a total of three rounds throughout the game. What's more, two lucky players will also get the exciting gameplay opportunity to squad up with Yoodo Gank's team throughout the tournament.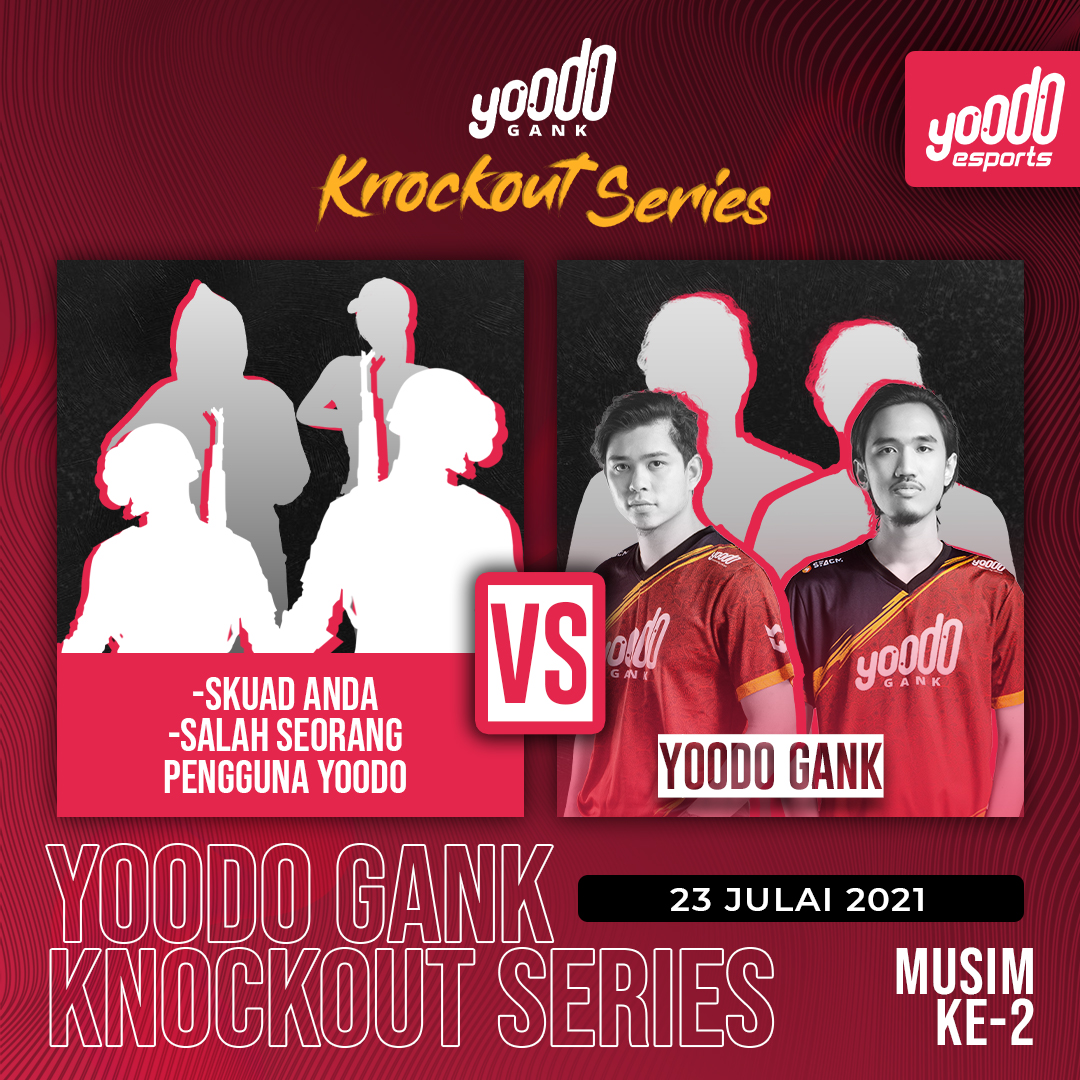 "Me and the boys love ourselves a good chicken dinner – so we're gunning for a full feast this season! Season 1 of Knockout Series brought out some truly awesome gaming talent and we expect no less from our fellow PUBGM fans this time around. See you all on the battlefield!"

ManParang – Captain of Yoodo Gank
Yoodo Gank: Knockout Series Season 2 will take place on 23 July 2021 with the check-in time for teams set at 7.30 p.m. The full tournament will also be live-streamed for all PUBG fans to catch via the Yoodo Esports channel, a dedicated Facebook page set up by Yoodo for all things related to eSports and gaming.