On the 16th of October 2018, Huawei hosted an event in London to launch their latest phone series, the Mate 20 family. There are a total of 3 variants in the Mate 20 series, the Mate 20, Mate 20 Pro, and Mate 20 X. During the launch, Huawei called the Mate 20x "the best portable gaming machine," and compared it to the Nintendo Switch. And in no time at all, we were given the opportunity to review the Mate 20 X and see if it really is " the best portable gaming machine". Let's start by looking into the specifications of the Mate 20 X.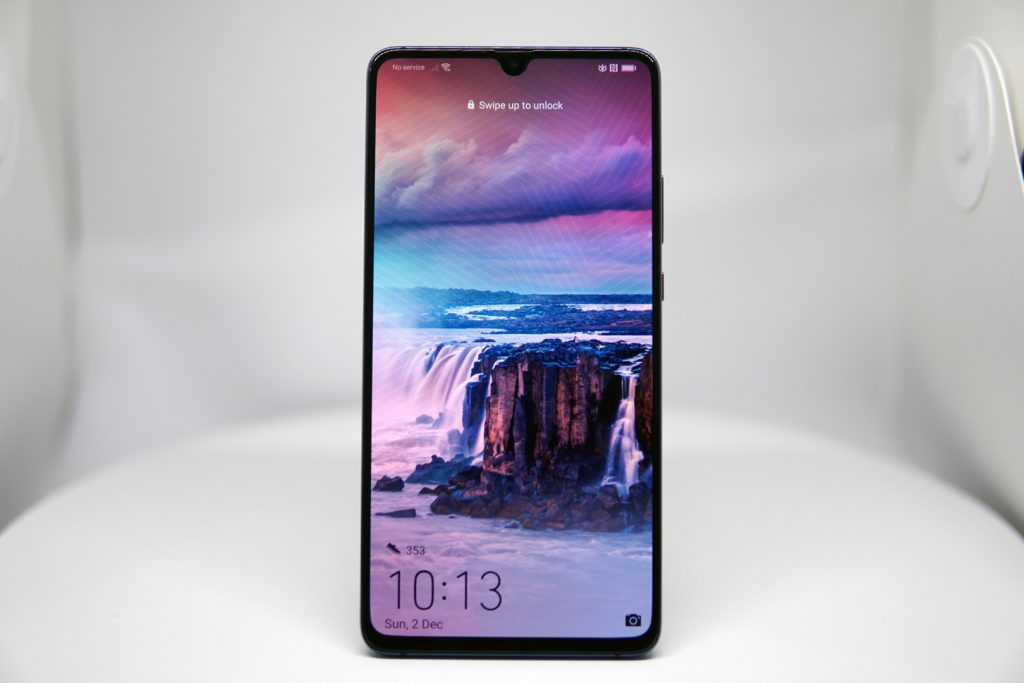 Specifications
Body: dual-glass with metal frame; IP53-rated for dust and splash resistance
Processor: Huawei Kirin 980 7nm octa-core
Screen: OLED HDR 7.2″ (FHD+) water drop notch screen, 87.6% Screen-to-body ratio
RAM: 6GB built-in RAM
Storage: 128GB of storage (expandable up to 256GB with Nano-Memory (NM))
Sim: Dual Sim(Nano) with a hybrid slot at SIM2
USB: Type-C
Battery: 5000 mAh
OS: Android 9.0 Pie with EMUI 9
Camera :

Front – 24 MP, f/2.0, 26mm (wide)
Rear – 40 MP, f/1.8, 27mm (wide), 1/1.7″, PDAF/Laser AF
Rear – 20 MP, f/2.2, 16mm (ultrawide), 1/2.7″, PDAF/Laser AF
Rear – 8 MP, f/2.4, 80mm (telephoto), 1/4″, 5x optical zoom, OIS, PDAF/Laser AF

Phone Dimensions : 174.6 mm (H) x 85.4 mm (W) x 8.2 mm (D)
Weight: Approximately 232g
Packed with a huge 7.2″ HDR OLED screen, the Mate 20 X stands out with the largest screen in the series. Although it only runs on a 1080p resolution at 346ppi pixel density, the screen looks sharp and vibrant due to the OLED panel. The screen has a water drop notch on the top middle of the screen, and there's an option to hide the notch in the settings.
The phone comes in a dual-glass design with a metal frame, giving it the look and feel of a premium device. Fans of wireless charging will be disappointed as the Mate 20 X does not come with this feature. The power button is painted red on the Midnight Blue variant, which aesthetically looks unique and is easy to be identifiable. The fingerprint scanner is placed right below the camera module on the back, which is ergonomically placed and the recognition speed is blazing fast.
The Gaming Experience
Huawei Mate 20 X vs Nintendo Switch
Armed with its gigantic 7.2″ screen size, the Mate 20 X screen is definitely larger than the Switch's 6.8″. This reviewer was also pampered by crisp graphics and the vibrant colours of the OLED panel which can only be considered as a win. It even feels like its tailor made for story driven (light novels) or turn based games as the Mate 20 X will offer the better experience compared to the Switch.
When it comes to RPG games where players will need to constantly tap the centre of the screen for skill casting or avatar selecting, e.g like in Ragnarok M Eternal Love, the phone's large screen size will be uncomfortable as the player needs to constantly stretch his thumbs to reach the middle. Precise controls offered by the Switch's Joycons may be a better option for such games.
As for FPS games, it all boils down to preference. We had a team of 8 people trying out Fortnite on both the Switch and Mate 20 X and tell us what they think in the end. The outcome was a split, with the Mate 20 X and Nintendo's Switch claiming 4 points each.
Battery wise, the Mate 20 X wins with its 5,000 mAh battery as compared to the Switch's 4,310 mAh. It's is currently impossible to compare battery consumption between both devices as it totally depends on the graphic requirement of the games on both devices, as well as the battery and resource optimisation efficiency on both devices and games.
To be honest, there is no real winner here. There are areas where the gaming experience on the Mate 20 X triumphs over playing on Nintendo's Switch, and vice versa. The advantages are largely owed to the type of games you play, and which type of games you'd like to have with you on the go. Some of us on the team even thinks that both devices are a necessity in a complete gaming arsenal.
The Typical Phone Review
Software Experience
Mate 20 X comes with EMUI 9.0, which is based from the latest Android 9.0 Pie. The overall experience with EMUI 9.0 was smooth and as good as you can get in the Android environment. In the past, we notice EMUI RAM management gets a bit aggressive at times and causes certain apps getting killed when we minimised it. Our experience with Mate 20 X was totally different as we were able to keep some of our games in the background without being killed off even overnight and with no compromise on battery consumption.
New gesture navigation has been introduced in the EMUI 9.0, and it is different from the gesture navigation introduced by Google's Android 9.0. Users will have an option to choose either to fallback to the traditional navigation bar, or to use the new gesture navigation. A tutorial is given for the gesture navigation during the switch. With gesture navigation turned on, there will be no navigation bar on the bottom of the screen. Putting comparison aside, it does feel easier to operate with gesture navigation on such a huge screen.
Powerhouse Performance
Huawei Mate 20 X comes with the latest Kirin 980 chipset, 6GB of RAM, and powered by GPU Turbo 2.0 technology. With the combination of powerful hardware and software enhancement, gaming on this phone feels like it is totally designed for it. We tested a few graphic intensive games, such as Fortnite, PUBG Mobile, Asphalt 9, Arena of Valor and Dragon Ball Dokkan Battle. We are able to run all of those games with the highest available settings at a stable frame rate, with no frame rate dips at all. Thanks to the Vapour Chamber and Graphene Film applied on the Mate 20 X, thermal control is at its best even when gaming for long hours with a slight warmth felt on the rear of the phone.
Entertainment will not be complete without music and sound. Mate 20 X comes with 2 stereo speakers, with one facing top and another facing bottom. The sound quality coming from the stereo speakers are decent and loud enough without crackling when the volume is maxed out. A 3.5mm audio jack is still available on this phone, which allows the user to plug in their preferred headphones when it is needed.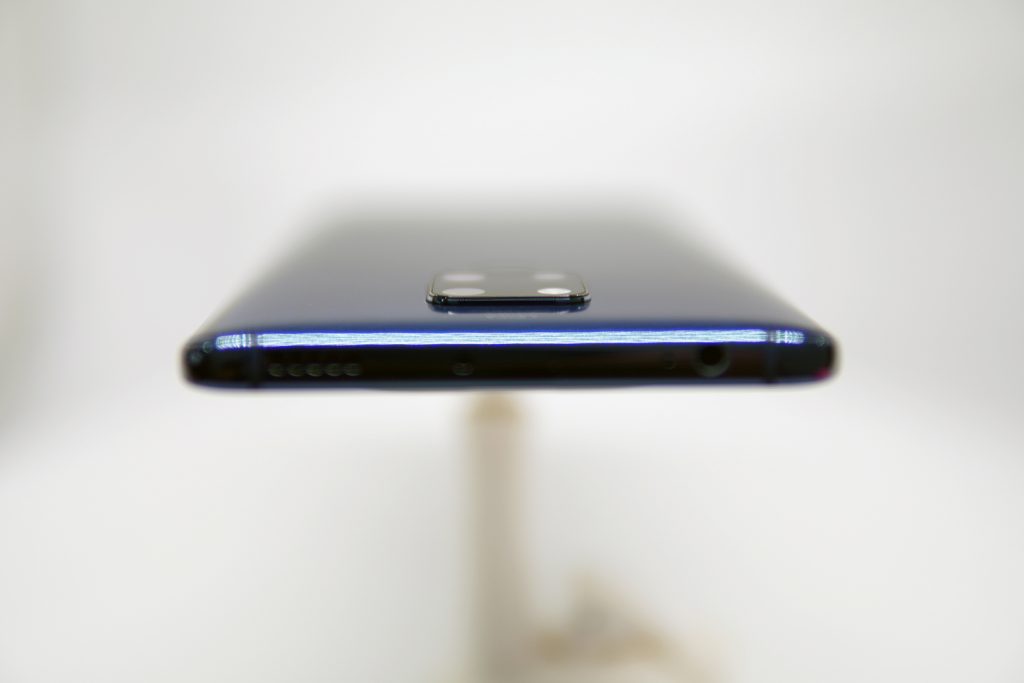 A single full charge on the Mate 20 X is enough to fuel my whole day of entertainment. I was able to achieve more than 5 hours of Screen On Time with most of it coming from gaming or surfing Facebook. On top of that, I was streaming on Spotify for close to 2 hours as well. The whole day activity was solely relying on my 4G data and it lasted me for almost 24 hours of runtime, I must say this is the longest lasting phone I have used yet. Supercharging (with the Super Charging cable and adapter provided) is available on this phone and I was able to achieve a full charge from 15% in about 2 hours.
Camera Quality
The whole Mate 20 family comes with 3 Leica lens setup, but the lens specification itself varies with each phone. The Mate 20 X triple lens setup is identical to the P20 Pro, which highly rated as one of the best camera phones on the market. With camera AI turned on, it is able to detect the category of the image and enhance it. Although some may not like the post processing done by the AI luckily there's an option to turn of the camera AI in the settings. Raw file capturing is also possible in pro mode for those who are interested to edit by themselves. Below are some sample shots taken by using Mate 20 X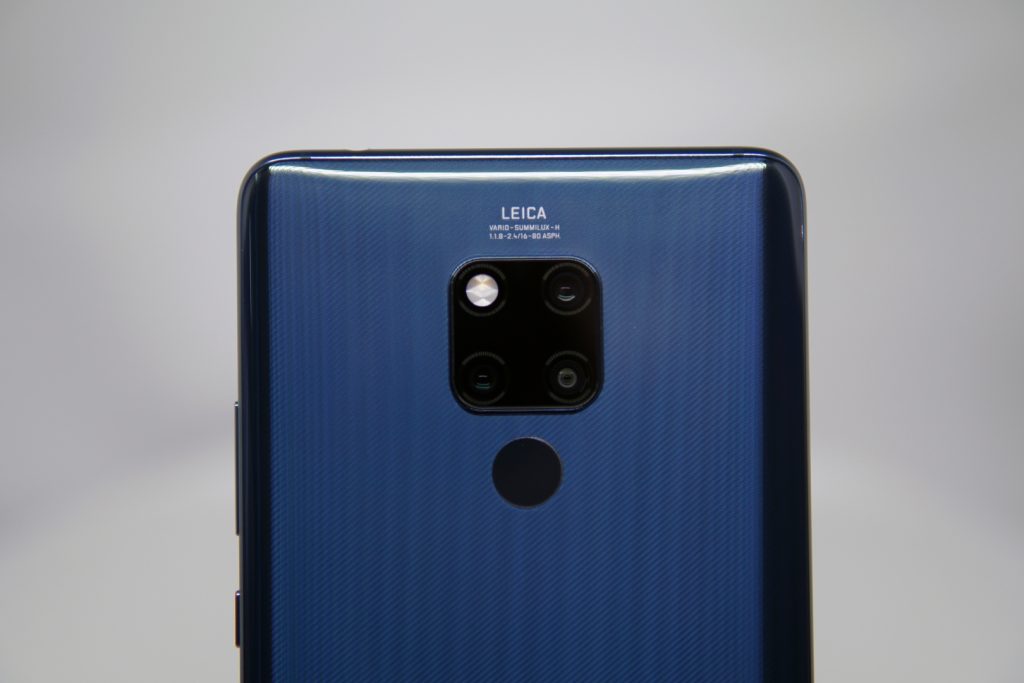 Verdict
Huawei Mate 20 X exceed my expectations in many ways. I wasn't expecting to see such a good display when I first saw the spec sheet showing 346ppi and FHD+ resolution. The size of the phone sounds ridiculous initially, but I changed my mind after realising I didn't even mind after gaming and watching videos after a while. The camera performs very well with good hardware and software implementation. Priced at RM3199 in Malaysia, Mate 20 X definitely deserve this price tag with its feature offered.
[Best_Wordpress_Gallery id="212″ gal_title="Huawei Mate 20 X"]