This game review is powered by Honor Play with it's Kirin 970 AI chipset | 6.3-inch Fullview display | GPU Turbo
Developed By: Sundaytoz, INC
Published By: Sundaytoz, INC
Reviewed On: Honor Play (Android)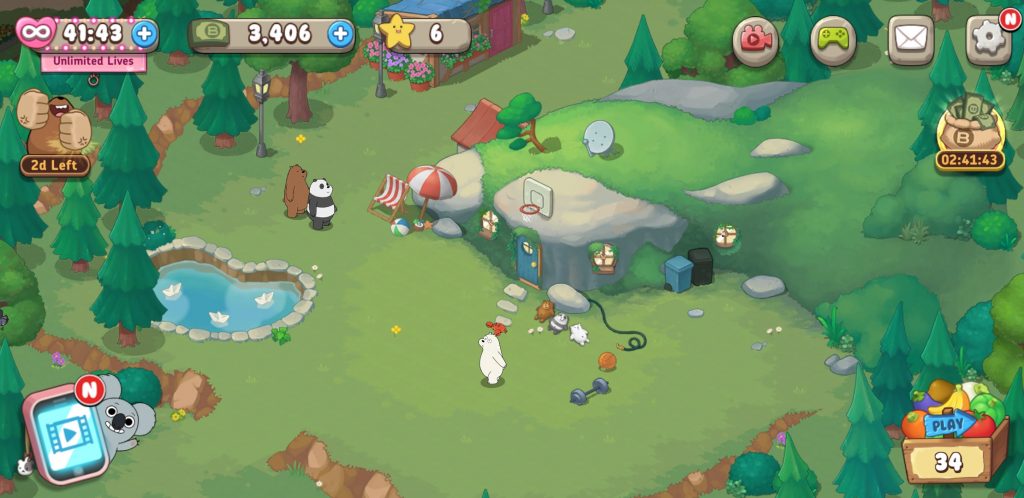 A puzzle game on the mobile platform is plentiful these days as it suits all audiences of all ages. We Bare Bears Match3 Repairs uses similar puzzle-solving mechanisms from those popular puzzle games in the market with the core gameplay with an added bonus of the cuteness of the bear brothers.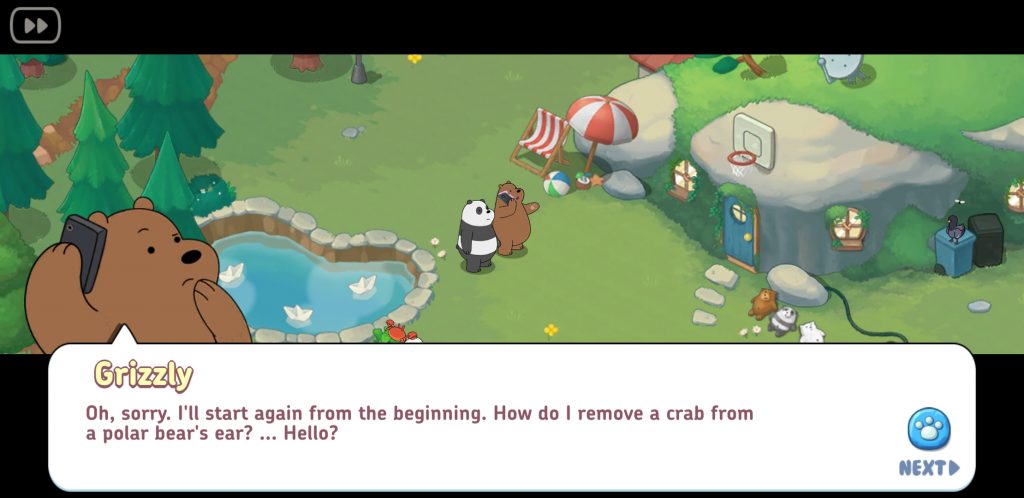 Gameplay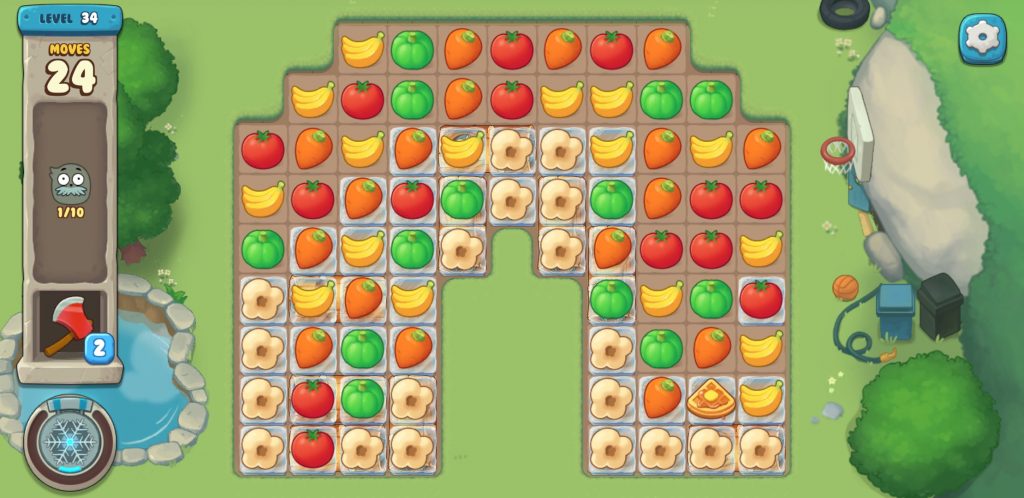 As i have mentioned earlier, puzzle games have long dominated the mobile space with notable titles including Puzzle and Dragons, Bejeweled, and Candy Crush Saga. If you had played any of those, you will able to understand We Bare Bears Match3 Repairs in a very short period of time as it uses the same puzzle mechanism. Joining 3 matching tiles together by swapping 2 adjacent tiles, the matched tiles will be removed from the board. By joining more than 3 matching tiles, it will create a powerful tile that can demolish nearby tiles in a different manner. Players will be limited to a certain number of moves on each stage. Each stage will also have different objectives to achieve such as destroying crates, sending the bears out from the board or removing an amount of selected tiles from the board and etc.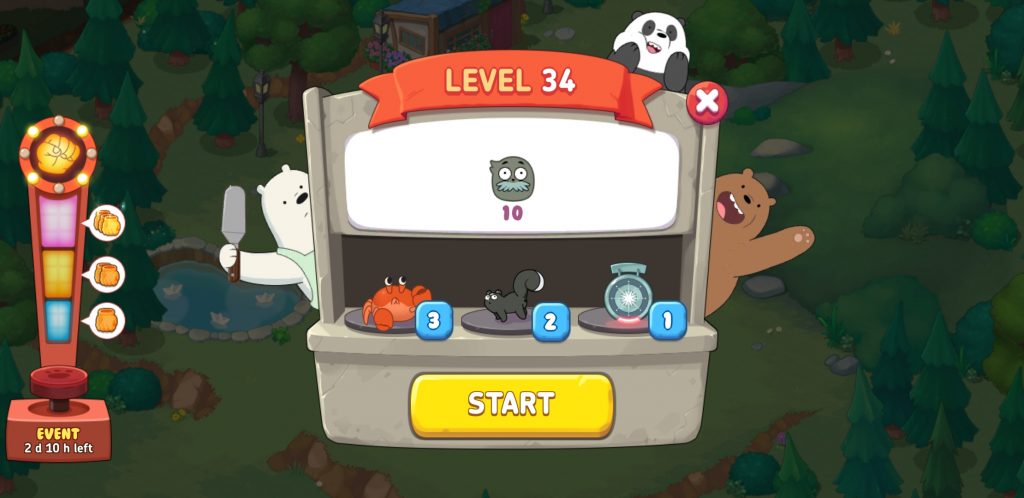 Game Progression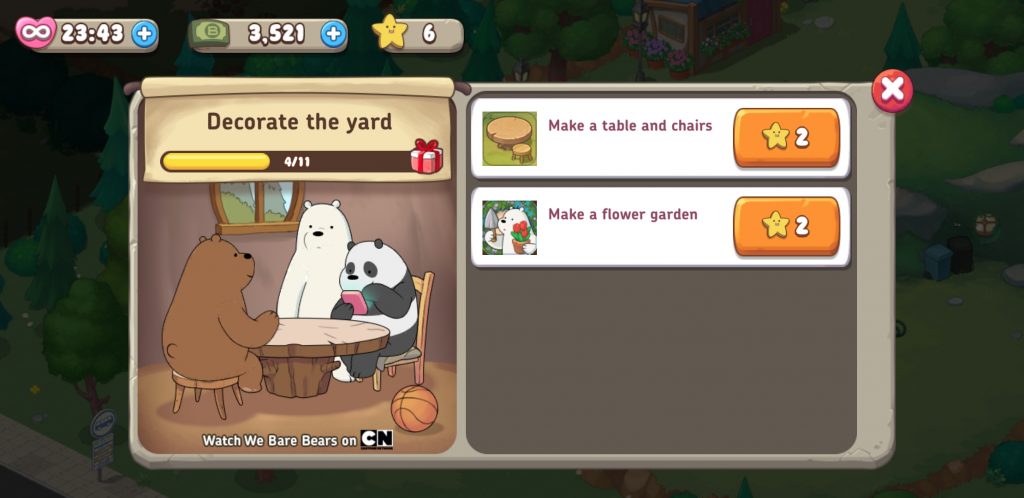 This is where We Bare Bears Match3 Repairs stands out from other puzzle games. The background story of this game is about the bear brothers' cave house is being demolished by an unfortunate incident. Players will need to complete a set of missions revolving around repairing and rebuilding the bear brothers' cave house. Completing each stage will reward players with a star, and the star will be used for solving the missions.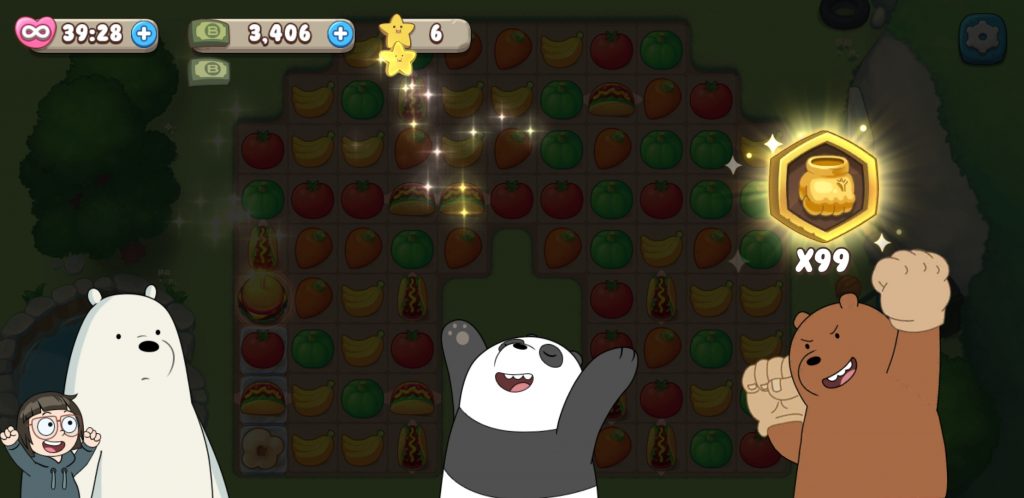 Upon completing each mission, players will able to see different changes to the cave house. On top of that, the bear brothers will be having different activities and conversation. Although there is a downside as some of the missions will have a wait time which conveniently can be shortened by using "cash" , which is the micro transaction currency. Cash can be obtained via a few conditions such as having extra moves during completing each stage, watching ads video and etc. Micro transaction in this game is definitely optional and the game is totally enjoyable even without spending a single cent.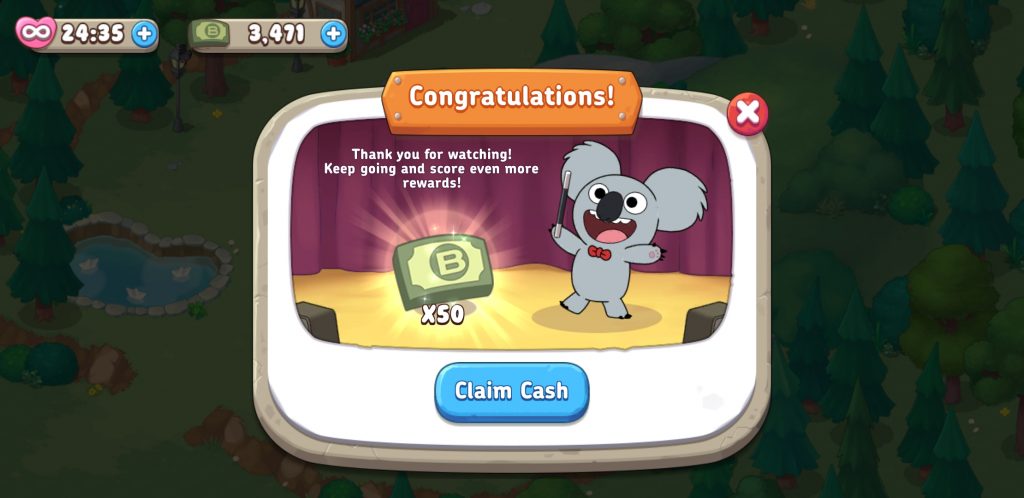 Verdict
Some people may wonder, what makes this game different from other well known puzzle games. In my personal opinion, this game does give a better sense of progression by having visual progression on the bear brothers' cave house. The conversations and animations of the bear brothers' also makes the game more interesting as the bears are cute to watch. The microtransaction and ads video is not "intrusive" as the game makes it totally optional and Free to Play players can totally ignore them if they are not interested in it.
Score : 7.5/10