This game review is powered by Honor Play with it's Kirin 970 AI chipset | 6.3-inch Fullview display | GPU Turbo
Developed By: BANDAI NAMCO Entertainment Inc.
Published By: BANDAI NAMCO Entertainment Inc.
Platforms: iOS / Android
Reviewed On: Honor Play (Android)
Earlier in the month, we covered the release of Record of Grancrest War: Quartet Conflict, and even then I found myself drawn to the beautiful artwork on display and wanted to give it a go. The game is a hack-and-slash RPG, based on the popular anime adaptation of Ryu Mizuno's "Record of Grancrest War" novel. I did not follow the novel nor the anime, so my review is solely based on first time experience with the franchise.
Graphics and Visuals
The game inherits beautiful artwork from the anime adaptation, but only for static images such as on the menu screen or slideshow conversations. Graphics in combat is done in a 3D style, but it's done in a "chibi-fied" way with very disappointingly jaggy graphics to boot. The game by default comes with an aspect ratio of 16:9, and there is no option for me to change it to 19:9 or 18.5:9 which most new phone's display are adapted to. This is a bummer because there will be black frames on each side which makes the gaming experience less pleasant, but fortunately, the game can be forced to 18.5:9 ratio on Honor Play with the built in function and it displays just nice.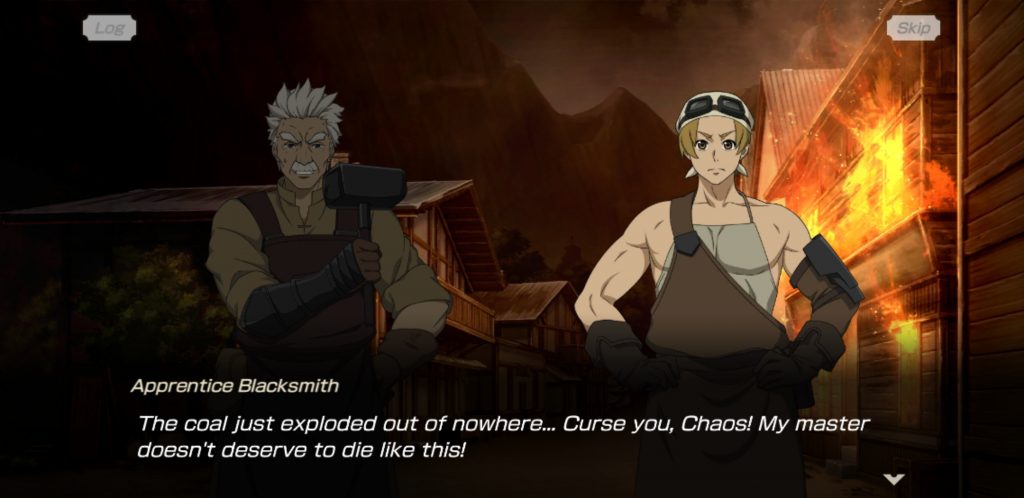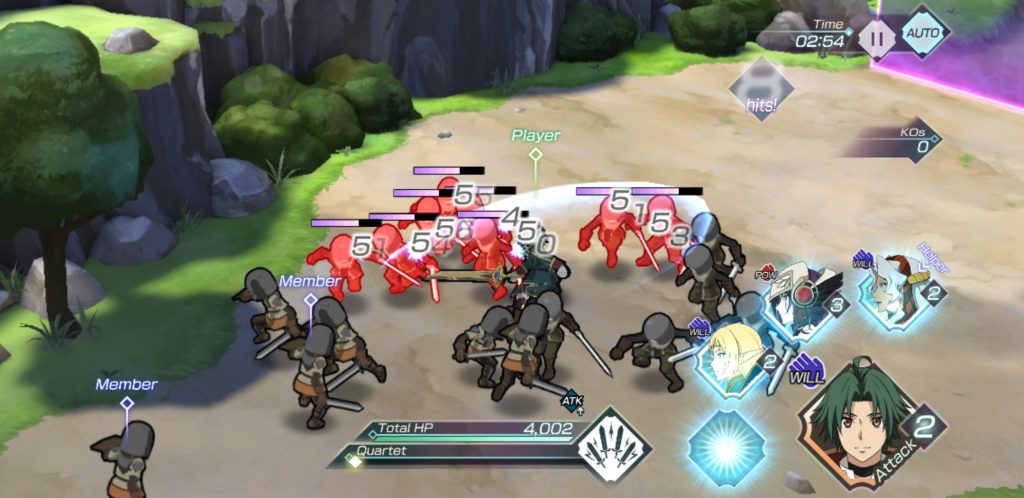 Controls and Gameplay
The game uses a hack-and-slash combat mechanism, which is fun…for a while. Player can chain combos and perform character switching by tapping on a teammate's avatar. On top of that, the player can cast skills by holding on the character's avatar and releasing it. Auto combat mechanism is also being implemented in the game, except it does not cast skills and swap character, it only will perform normal attack all the way.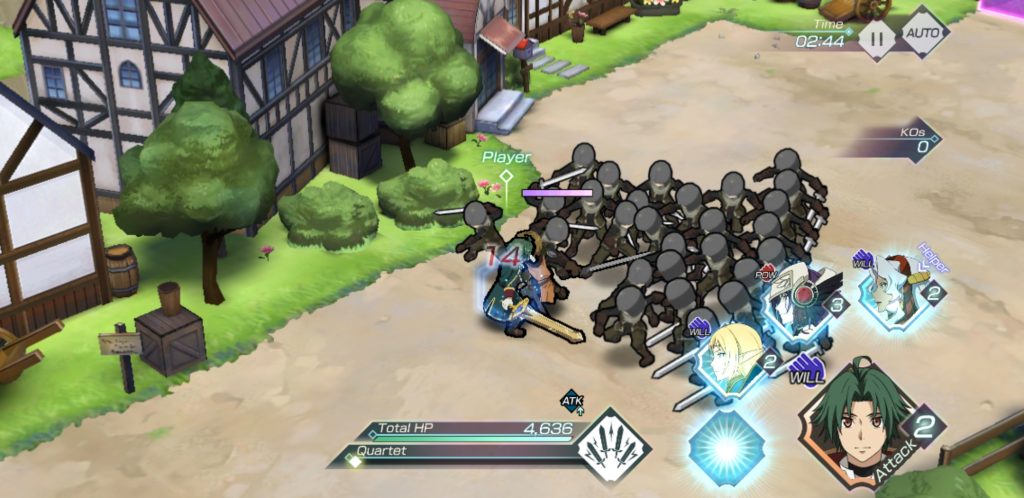 Gacha System, For Almost Everything
Gacha system is common in F2P games nowadays. This game has implemented a Gacha system for both characters and weapons. The Gacha system is purely based on RNG, and has no guaranteed methods like other games. Crest Stone is the micro-transaction currency that will be used in drawing from the Gacha pool. The price of a Crest Stone is on the high side compared with some of the games out there that uses Gacha system for characters. As for free to play players, Crest Stone is rewarded upon daily login, completing quest for the first time, and also achieving some of the achievements in mission. But players will face a "drought" as soon as they have completed all the missions, and the free Crest Stone will be limited.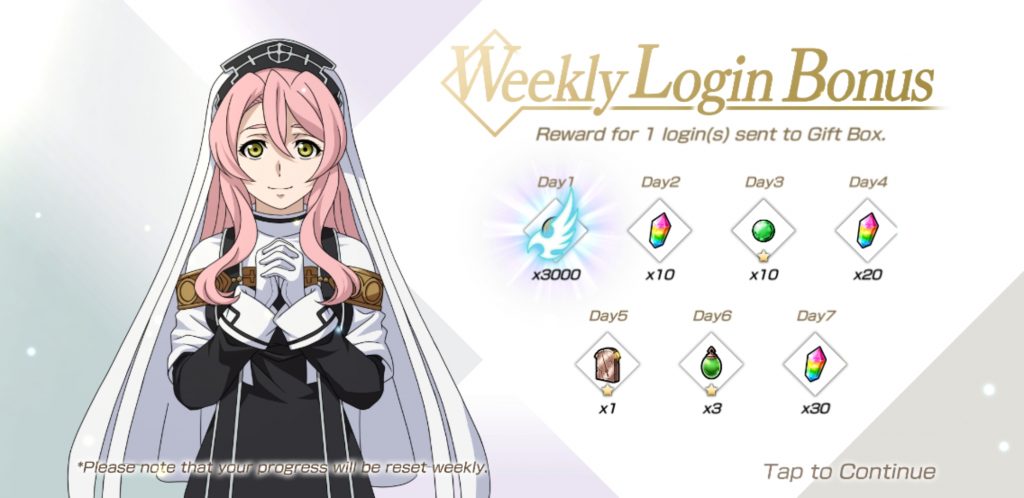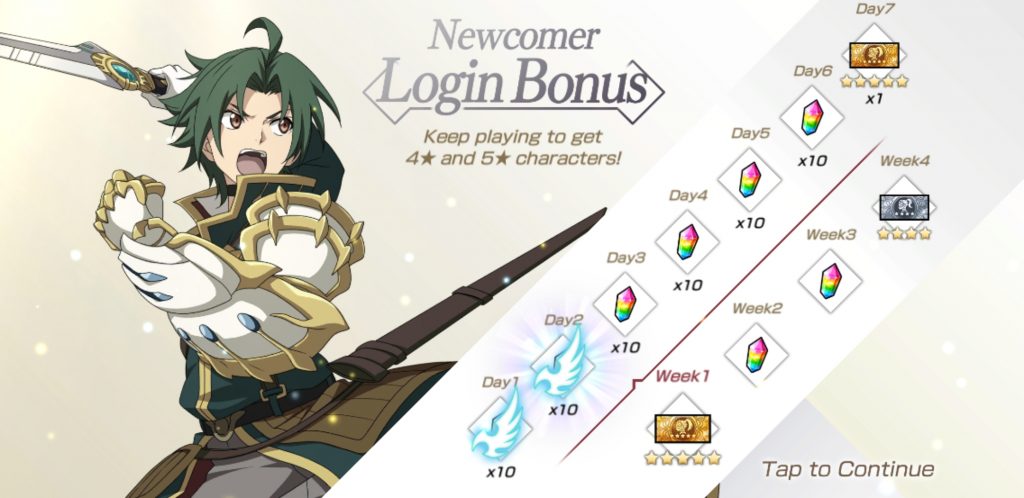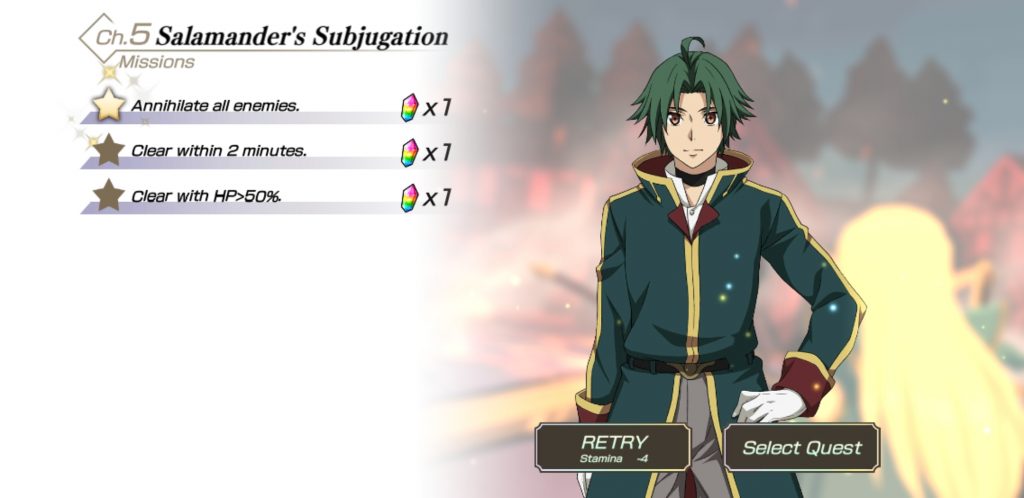 Verdict:
Published and developed by one of the more famous developers and based on the anime and novel, what could have gone wrong? In fact, nothing has gone wrong, the game delivered a decent quality effort with some nice artwork and music. But I personally don't feel any sense of hype nor sense to go back to the game long after I leave it. The game feels very repetitive as the battles are quite dull, and some of the map terrains are overly reused. I guess if any player had read the novel or watched the anime and had invested interest in the series, they might able to relate the story and feel more engaged with the game.
Score : 5.5/10