Pocket City
Pocket city is a great alternative to all the city building simulators you can find on the mobile app store. As a matter of fact, it may even be the best at the moment. It does everything a city building sim game should do, from strategically placing development zones, to surviving a typhoon attack and building a factory right in the middle of the suburbs just for the heck of it.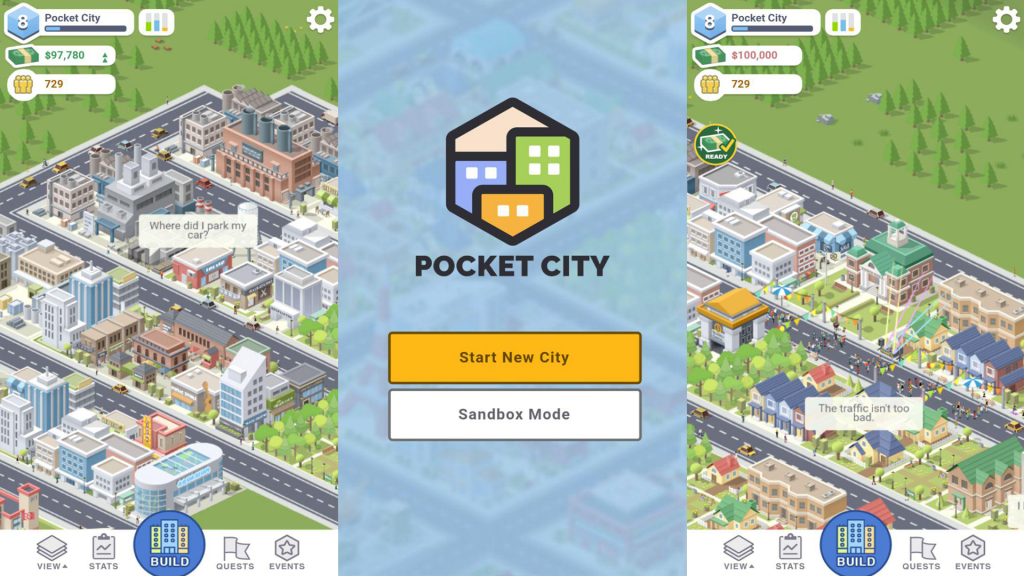 Why it's better than the rest
1) It's affordable or free. AND NO IN-APP PURCHASES even in the free version.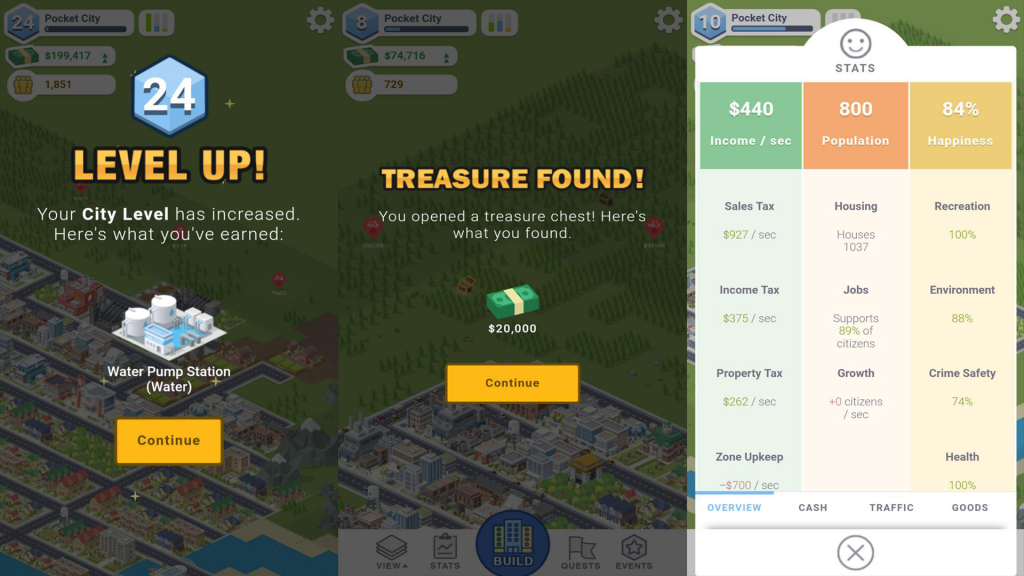 For the love of god, can all the other developers please take a note here. Nobody likes in-app purchases, especially for games which are played offline.
Look at Pocket City. For a small fee of RM 9.49(Android) and RM 19.90(iOS), we get everything unlocked. In fact, it's way cheaper than paying for in-apps on free-to-play gimmicks. Don't know why apple more mahalIn Malay/Indonesian language : expensive…
A free limited version is available for those who would prefer to try the game before making a purchase. This version comes with non-intrusive ads and lack of some aesthetic features but overall it's still a fully functional game.
2) No waiting time.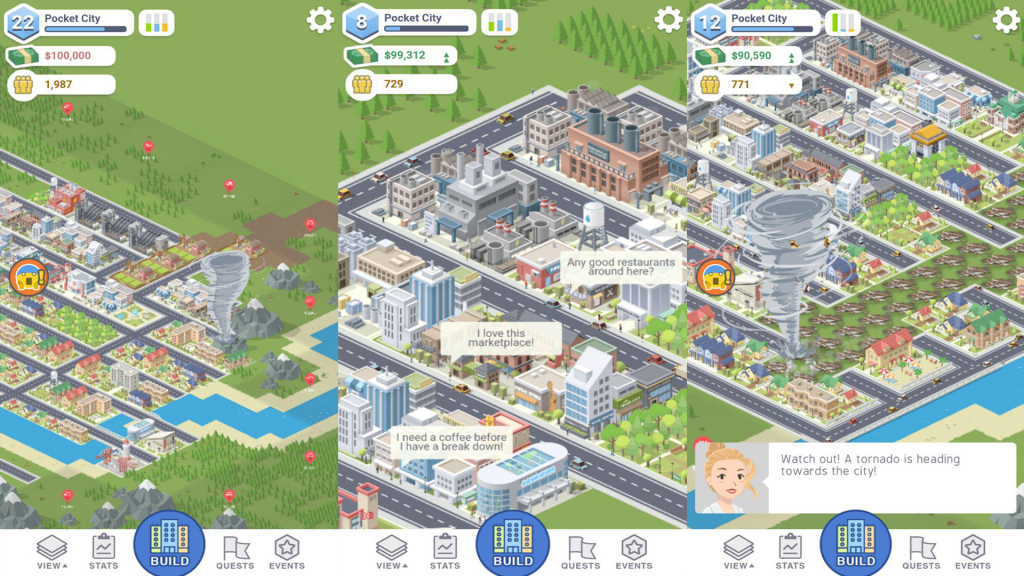 Readers, you are guaranteed to be able to play this game the whole day if you want to. Everything in Pocket City is almost instantaneous. The only thing that will come in your way is the strategising of zones and chubby fingers. The other developers out there should learn from Pocket City. Screw waiting for 24 hours to build something, nobody have the time for that.
3) Landscape, portrait, whatever rocks your boat.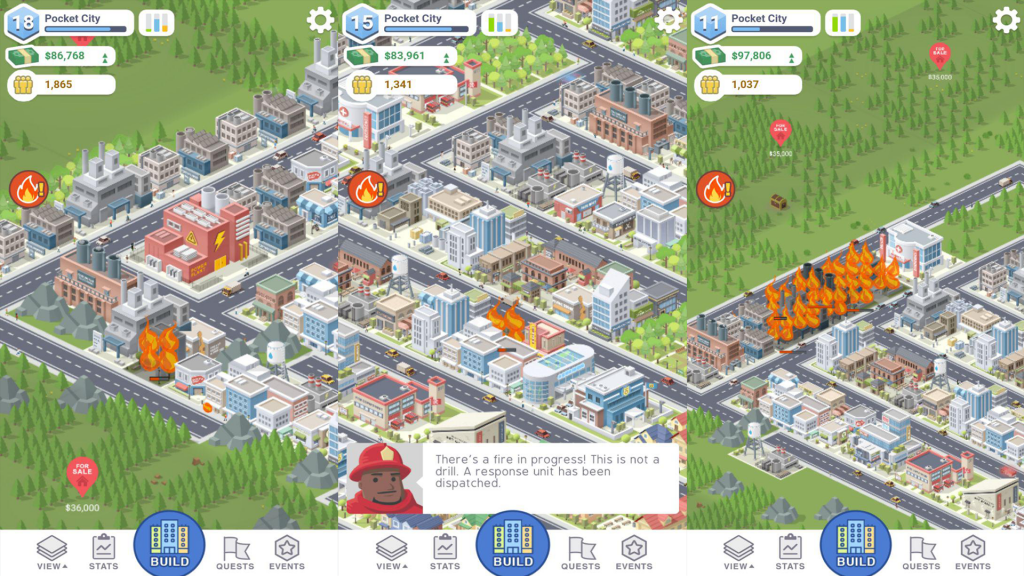 Portrait mode is the real kicker here. Whether you're standing in a LRT or a bus, Pocket City can definitely be played with one hand. (Yes, even while you're driving too. Be a responsible driver. Don't do that.)
4) Cloud storage.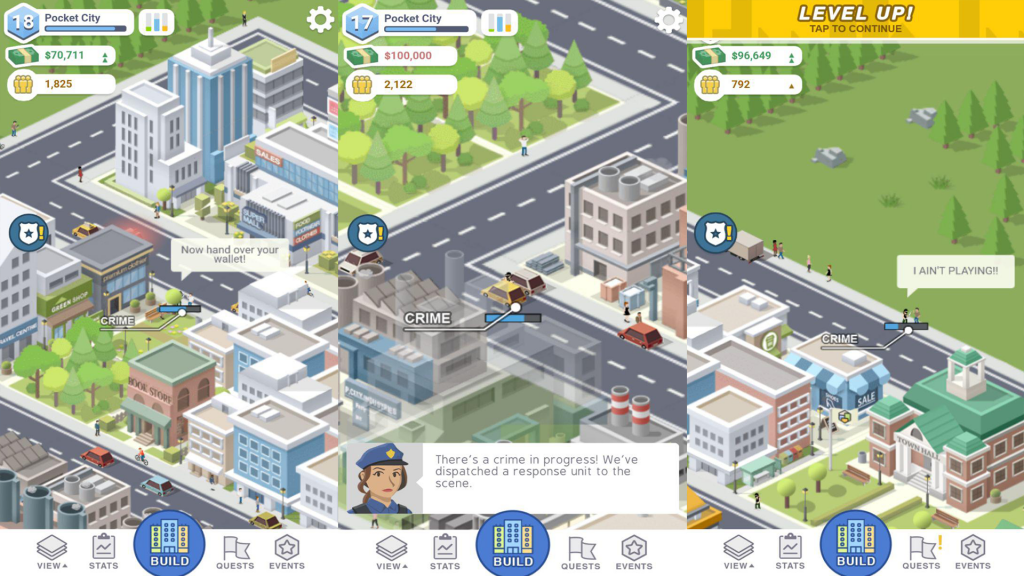 This was slightly unexpected. The norm is to always link your saves to a Facebook or Google account, but they're doing it differently here. They've(Codebrew Games) provided cloud storage for your save files and a specific save id for you to download it again should you need to. This feature is perfect for those who wants to share it their friends.
Why it's not
The app does have a performance issue when it runs on weaker mobile phones. But fret not, there are graphic settings available to fix this issue and the developer is actively addressing it on their subreddit as well.
The developer, Codebrew Games
Codebrew Games is a Toronto based Indie Game Developer. Their portfolio includes Animal Trails, Poly Path, Don't Get Eaten, Block The Puck and Paddle Paddle. Pocket City is already available on the iOS App Store and on Google Play.