This game review is powered by Honor Play with it's Kirin 970 AI chipset | 6.3-inch Fullview display | GPU Turbo
Developed By: Forward For
Published By: Forward For
Platforms: iOS / Android
Reviewed On: Honor Play (Android)
Looking for a game that does not require your complete concentration and is able to fill in those bored moments of the day? Well, I have got good news for you as Idle Animals is exactly the game you are looking for. Idle games have been blooming like mushrooms due to its gameplay simplicity, less commitment needed, and how easy it is to pick up as well as put down.
Gameplay
Idle Animals is basically an idle clicker game, where each animal you own will generate gold that is used for purchasing new animals or upgrading existing animals in order to generate more gold. Different animals will generate gold based on different duration, the shortest will be 1 second interval, while the longest takes 5 minutes. Player can tap on these animals to reduce the time needed for gold to be generated. Animals will gather dirt and stop generating gold when animals are unattended for too long. The player will need to tap on the animals to wipe off the dirt in order for animals to continue to generate golds.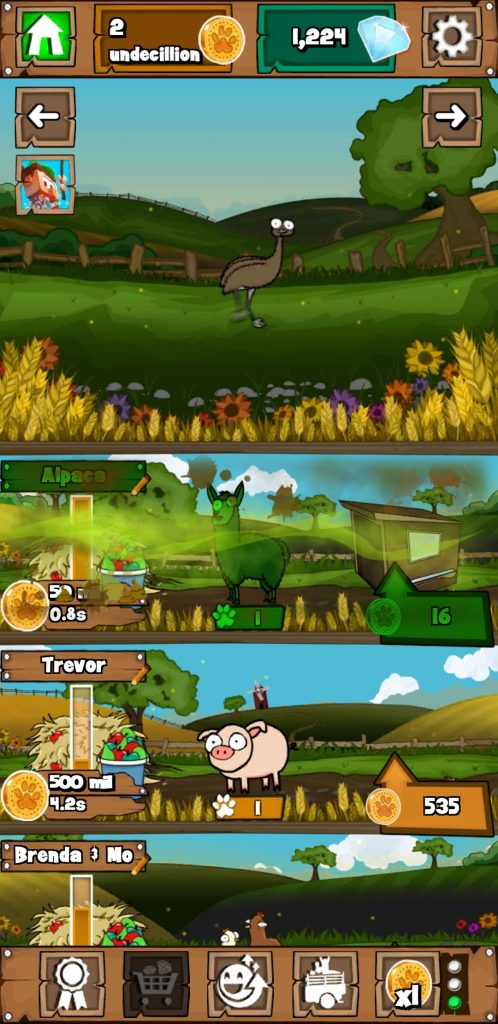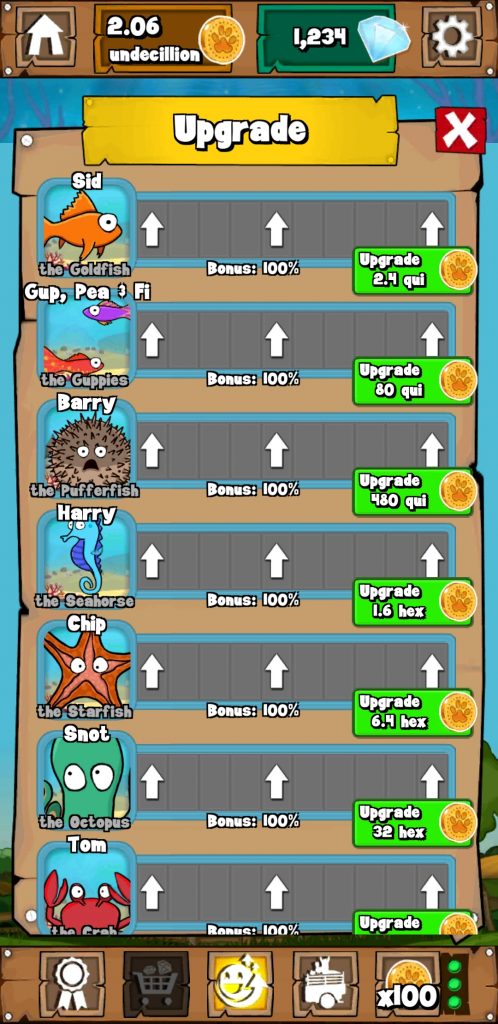 Other than the auto-generating gold, the player can tap on the occasional crossing animals on the screen to earn gold too. Sometimes there will be unicorn crossing the screen and by tapping on the unicorn you will earn diamonds (micro-transaction currency) instead of gold. The "Prestige" system will allow the player to move to a bigger sanctuary after accumulating a set target amount of gold. By moving to a bigger sanctuary, animals or upgrades purchased before will be reset. But in exchange, there will be a prestige multiplier given to player, and the minimum gold generation will be multiplied with prestige multiplier.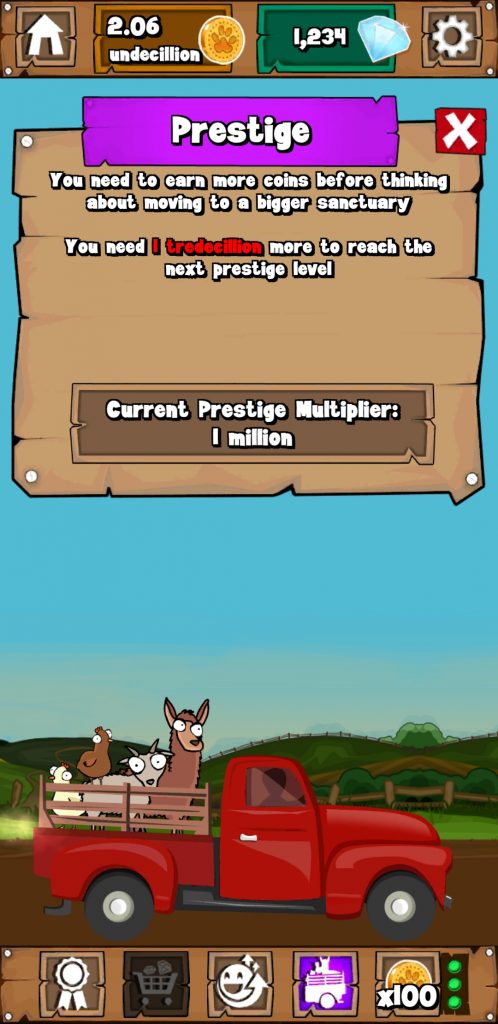 Micro-transaction
Micro-transaction does exist in this game, but I would say the game is enjoyable even without utilizing it. Diamond is the main micro-transaction currency and it can be used on increasing gold earn multiplier, reducing construction times, and etc. Diamond can be obtained in game from achievements and tapping on random appearance of unicorns. I was able to upgrade the gold earn multiplier to maximum just by using free diamonds that I earn from achievements.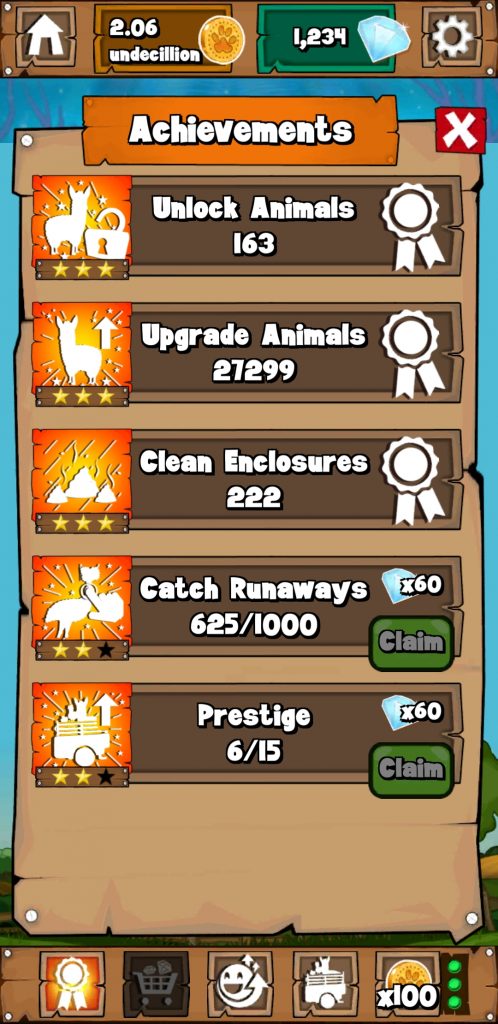 The Good and The Bad
The game can be addictive when you get to see gold flowing in non-stop (how I wish those gold can be used in real life). The tendency to keep tapping on the animals and upgrading them so that the gold generation can improve from time to time. The measurement of gold from million, to billion, to those terms that I have never seen before, and you feel rich all in a sudden. Oops, too bad they are in game gold.
The game consumes battery at a rate higher than I expected as I did not expect an idle clicker game would be consuming so much battery. On top of that, the game tends to freeze when you log in from a bad internet connection (you get to choose to store save game online or offline, I chose online). Although the game will get dry when things starts to become repetitive.
[wp-review id="11688″]