Ndemic Creations is proud to announce that its new game, REBEL INC., a unique and deeply engaging political/military simulation for mobile devices, is out now on iOS. Within a few hours of launch REBEL INC. has joined Plague Inc. at the top of the App Store charts!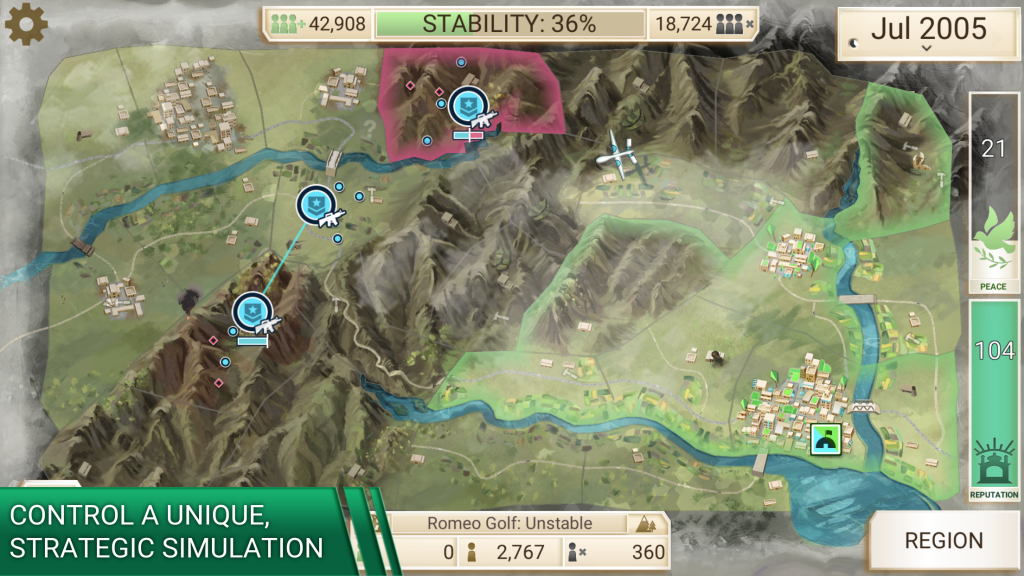 The war is 'over' – but we all know that doesn't mean anything. To stabilise the country, you need to balance military and civilian priorities to win the hearts and minds of the people, whilst also stopping insurgents from seizing power!
Carefully executed with beautiful graphics and critically acclaimed gameplay – REBEL INC. offers a deeply engaging, strategic challenge inspired by the complexities and consequences of modern counter insurgency.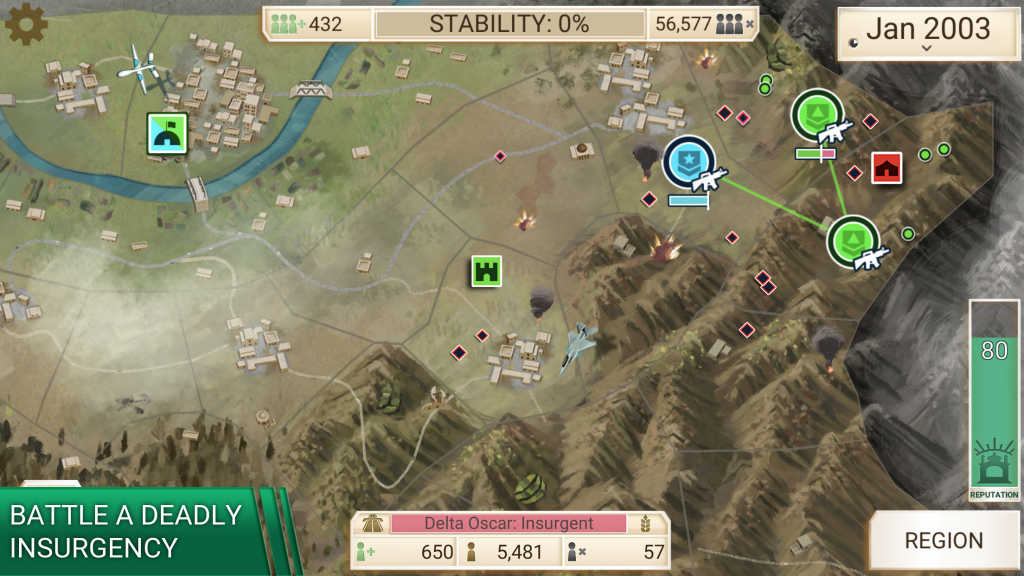 Rebel Inc. is available now on Apple App Store and will come to Android soon.
Rebel Inc. features:
● Stabilise five different, richly modelled regions
● Innovative representation of counter insurgency tactics
● Use realistic initiatives to empower the local government
● Highly detailed, hyper-realistic world based on extensive research
● Intelligent strategic and tactical AI
● Sophisticated narrative algorithms shaped by your decisions
● Six unique governors with radically different abilities