This game review is powered by honorPlay with it's Kirin 970 AI chipset | 6.3-inch Fullview display | GPU Turbo
Developed By: Gameloft
Published By: Gameloft
Platforms: iOS / Android / PC Microsoft
Reviewed On: Honor Play (Android)
In its 9th installment now, Asphalt has indeed come a long way. In fact, I believe most mobile gamers would have at least experienced one of the Asphalt game (If you haven't, then you really should). For the past Asphalt games, each new game that came out felt like an incremental update with minor changes, identical gameplay, and most boringly, nothing new to spice things up. Asphalt 9, however, broke that chain of boredom.
(video credits to NEKON from Youtube)
Asphalt has always been one of the reliable benchmarks for graphically demanding mobile games, and in the latest Asphalt 9, the developer brought it to an entirely new level. I must say, this should be the best looking mobile game I have played to date. The number of details in this game is simply impressive, be it the garage car viewer, to the in-game scenery, or the weather effects to name a few. It totally justifies the huge file size of the game at 1.5GB and this is usually something to be frowned upon but I found myself smiling instead. I was able to achieve 60 frames per second on the Honor Play phone I was using and did not face any frame rate dips throughout my gameplay. Though it is noteworthy that the result may vary from phone to phone.
(Sample screen recording on the Honor Play is recorded on 540p)
New Control Mechanism
Developer Gameloft introduced a new control mechanism called the "Touch Drive". This mechanism automates the acceleration as well as wheel steering, however, you still need to rely on yourself to position your car to the correct lane to go up the ramp, pick up nitrous, or even ramming your unfortunate opponents to the wall. You remain in control when performing a nitro boost, drifting, or even a 360 degrees spin by tapping on the screen button. This new control mechanism may be fun for a while, but after a while, it gets a little boring as it feels a little too "automated" for me. But hey, Automation and Mobile Games are like Apples from the same tree right?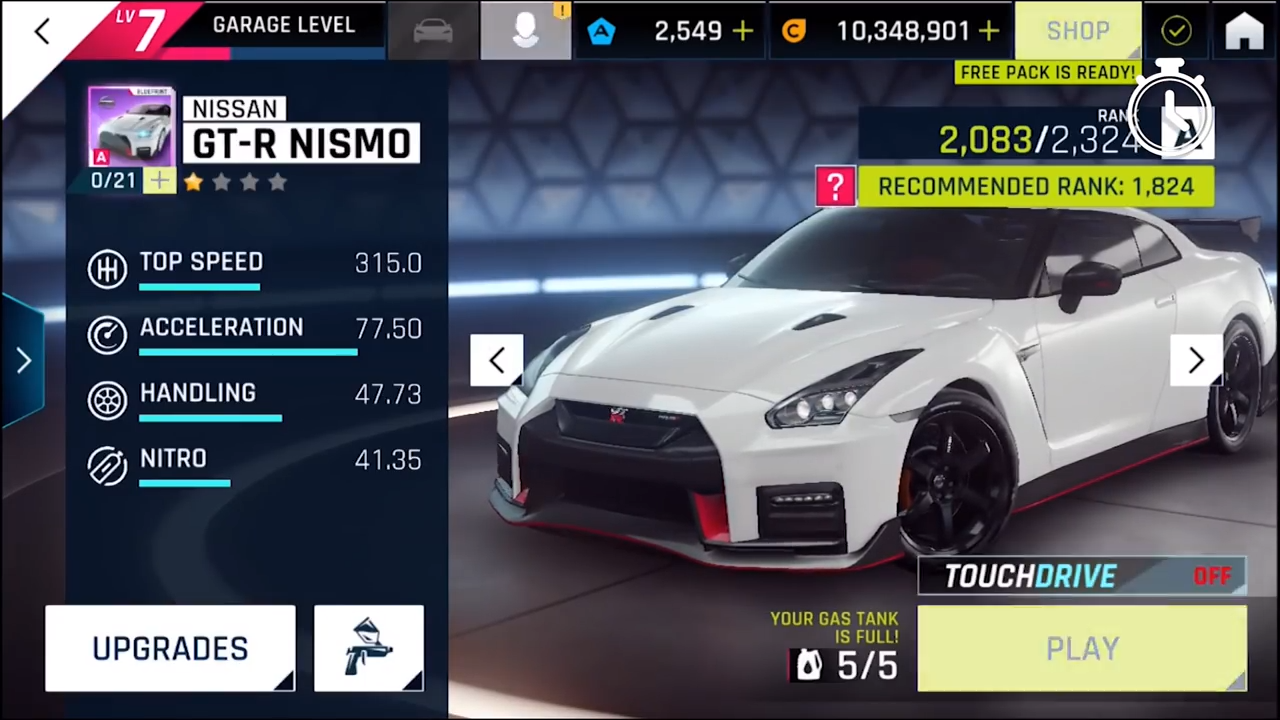 Getting a new ride in Asphalt 9 can be a pain. You need to win on selected stages in order to earn the blueprint for different cars, it felt like a grind fest to me but some of you may prefer this module for the impression that it gives more playing time. On top of grinding for blueprints, you also need to earn the in-game currency by either winning races, or…you know, micro-transactions, to upgrade your vehicle so that you can keep up with your opponents at the later stage of the game.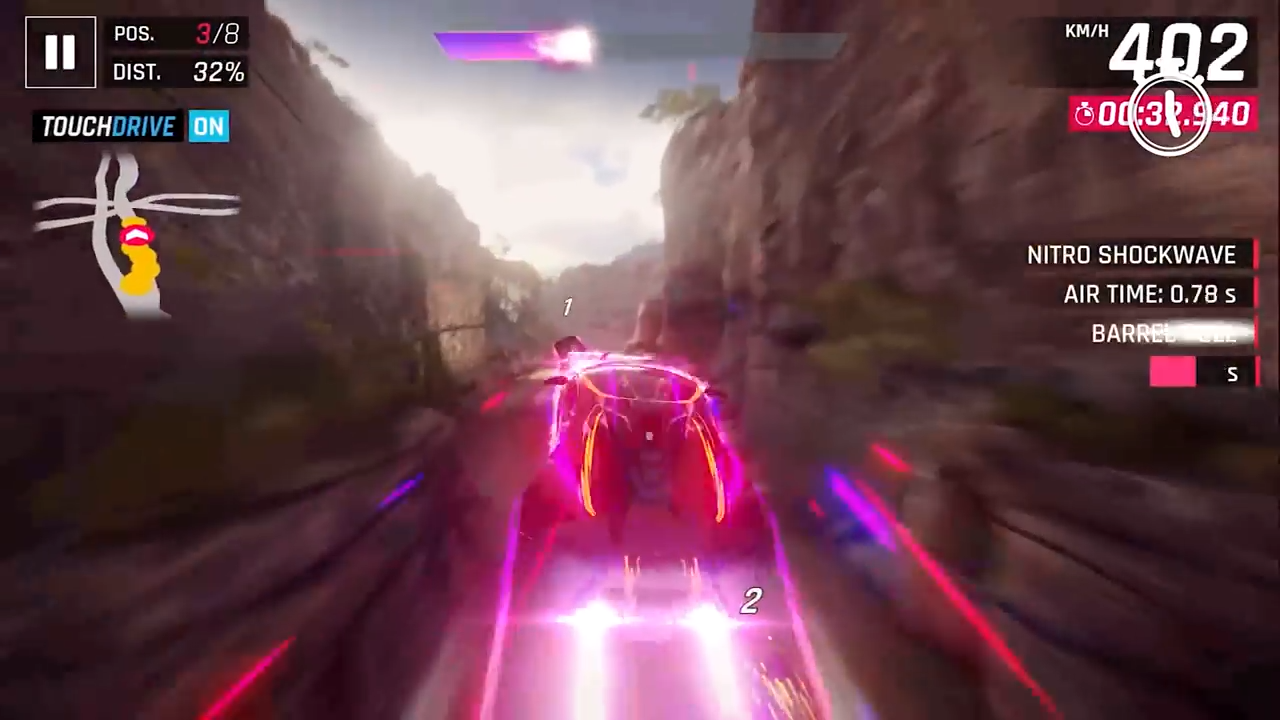 What I Liked
Astonishing graphics
No graphics settings, auto optimize based on your mobile device
Easy to pick up controls
What I Disliked
Grind fest, unless you are a fan of micro-transactions
Touch Drive mechanism gets boring after a while
Always online requirement