Steam has just announced an upgrade to the Steam Deck with the Limited Edition Steam Deck OLED. While maintaining the same specs as the original, the Steam Deck OLED upgrades the system with bigger storage, better Wifi and a longer-lasting battery.
Brighter colours, blacker blacks
Steam Deck's HDR OLED display is designed from the ground up for gaming, with striking contrast, brilliant clarity, and a larger picture. With more colours, pure blacks, and amazing motion rendition, you'll see your games in a new light.
More time to play
Steam Deck OLED has 30-50% more battery life. We fit a bigger battery into the case, and the OLED display draws less power. Add in an updated, more efficient AMD APU and you have way more time to play your favorites.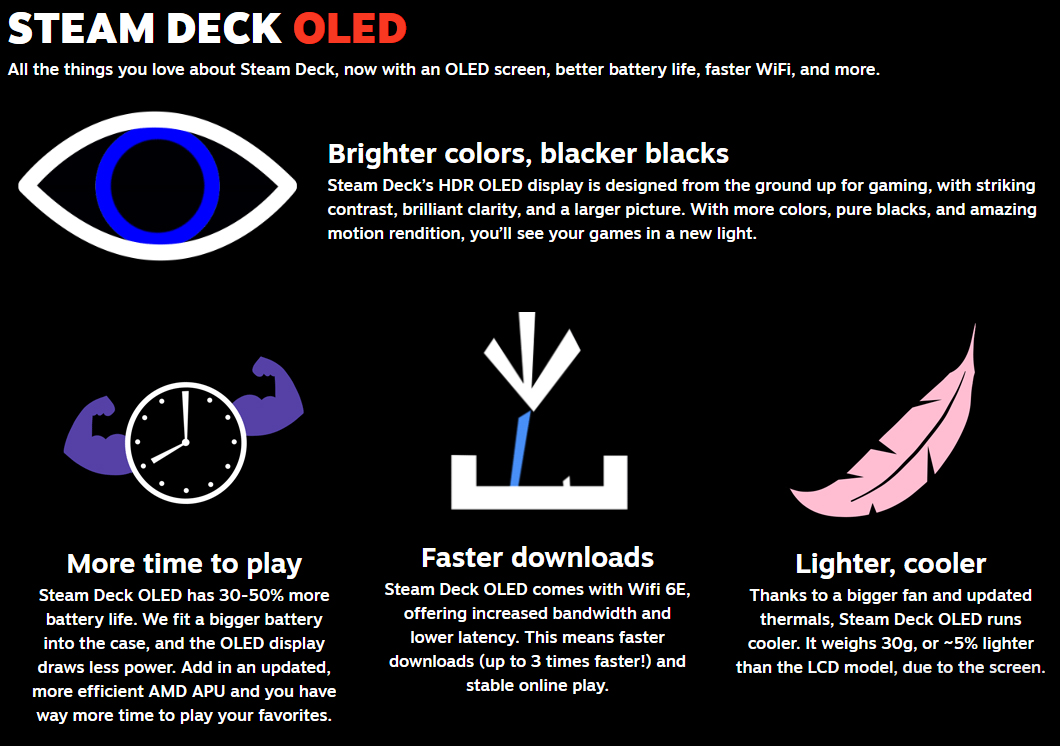 Faster downloads
Steam Deck OLED comes with Wifi 6E, offering increased bandwidth and lower latency. This means faster downloads (up to 3 times faster!) and stable online play.
Lighter, cooler
Thanks to a bigger fan and updated thermals, Steam Deck OLED runs cooler. It weighs 30g, or ~5% lighter than the LCD model, due to the screen.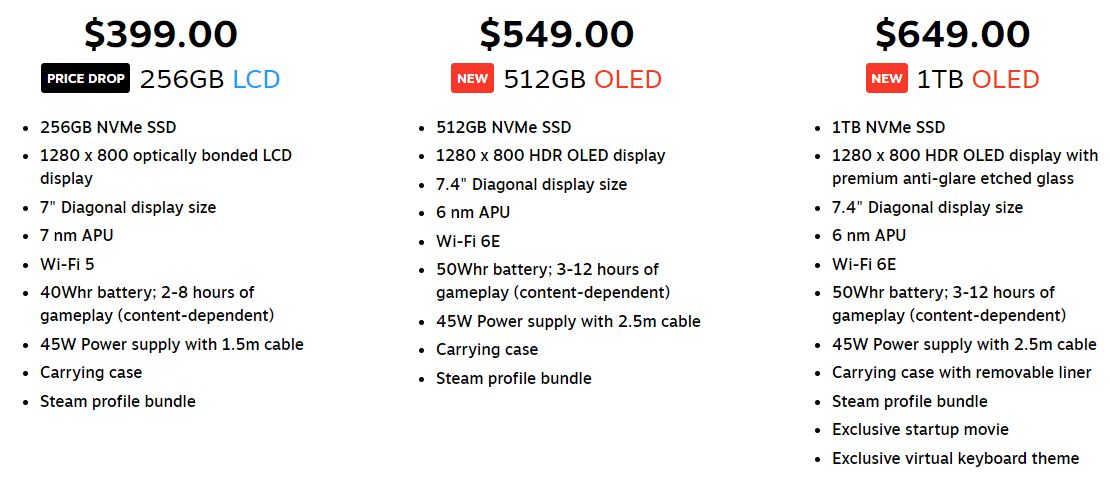 Bigger Storage Options
The Steam Deck OLED comes with either a 512GB or 1TB NVMe SSD drive option. With that also comes a price drop for the existing Steam Deck 256GB from $529 to $399 with the 64GB $399 no longer available to order.
The Steam Dock OLED will be available on 16 November 2023 but unfortunately, it is currently limited for sale in North America and Canada.