PM Studios and Pathea Games are pleased to announce that its new school management sim, Let's School, is officially launched on Steam. After an incredibly successful Steam Next Fest, where the title was one of the 50 most-played demos, Let's School is on sale starting today for a price of $19.99, with a limited-time 10% off sale to celebrate the launch. In Let's School, you are entrusted by your old headmaster with the glorious task of reviving your alma mater. As the new principal, you will not only need to build a revitalized and stylish school to please your faculty, staff, and students, but you'll also have to find a way to train teachers, recruit top students, run extracurricular clubs, and more to keep your school running and the district happy.
Building your ideal learning place is just part of the game in Let's School. Students have their individual interests and life plans, which will result in much more challenges for the headmaster – like how well your students are prepared for their final exams.
With a robust customization system, tons of in-game events and activities to explore, Let's School promises to be one of the most interesting and unique takes on the simulation genre you've ever played.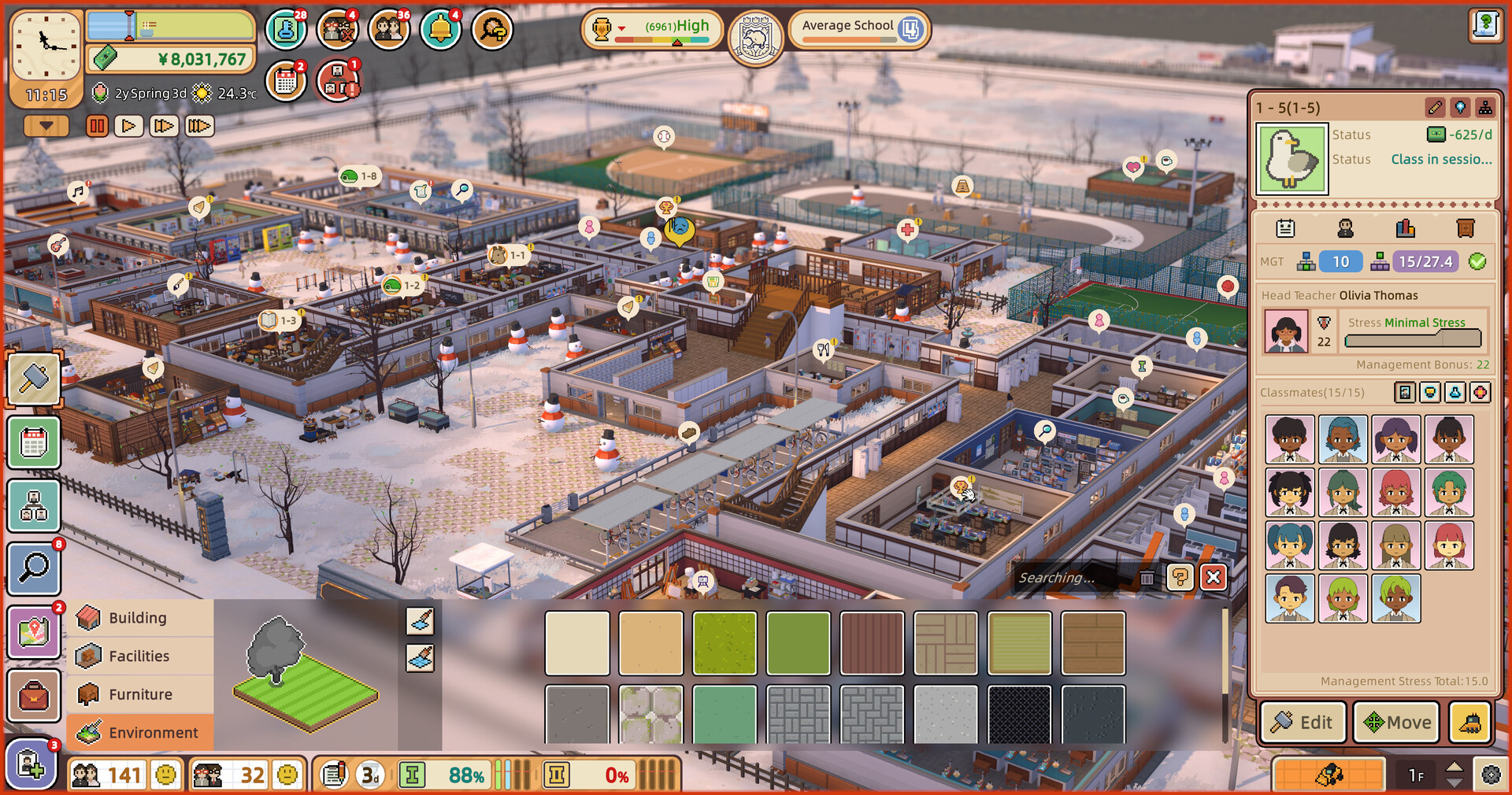 If I were a principal, I probably would have been fired for installing DDR cabinets in every home room – Thankfully, I'm a lot better at running a videogame publisher than running a school. But hopefully you guys are better than me at this game, because I keep getting dismissed by the school district for failing to have my kids' grades up to snuff. Anyway – go buy Let's School, please

Mike Yum – PM Studios founder and CEO