Bandai Namco Entertainment Asia announce that the new brick-based, team action brawler, LEGO Brawls, has released last Friday, 2 September 2022, on Nintendo Switch, PlayStation 5, PlayStation 4, Xbox Series X|S, Xbox One, Steam, and GeForce Now. The multiplayer platformer is a first for the genre, combining near-infinite brawler customization, unlockable content, and action-packed, competitive gameplay set in the LEGO universe.
With cross-platform play (cross-play) and multiple game modes, LEGO Brawls is a family-friendly video game for players of all ages, skill levels, and play preferences. LEGO Brawls is developed and published by the LEGO Group in partnership with Red Games Co., and is being distributed in physical format for consoles by Bandai Namco Entertainment America Inc.
Build your very own minifigure!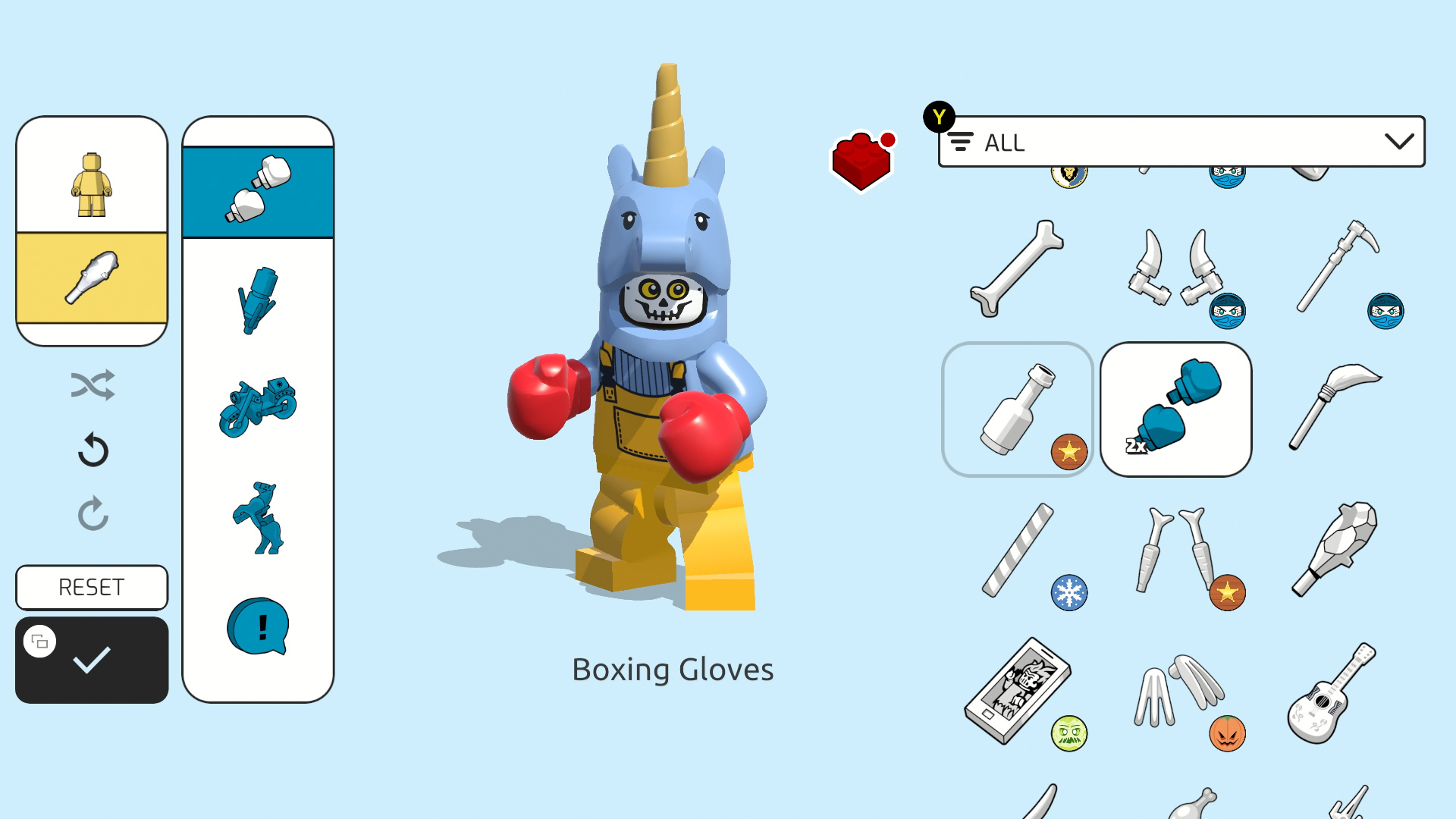 "LEGO Brawls showcases LEGO play in a brand new way with its awesome family friendly fun. Customise your minifigure and team up with your friends for some supercharged action, across all your most loved LEGO themes,"

Murray Andrews – Head of Publishing at LEGO Games
The game's build-and-brawl mechanics are an unprecedented evolution of the traditional platform fighter genre. Players build and compete with custom, one-of-a-kind LEGO minifigure brawlers tailored to their personality, strategy, and play style. With more than 77 trillion customisation possibilities, players can choose any combination of minifigure parts, accessories, melee weapons, power-ups, emotes, and names to build their winning brawler. Seasonal events and content create even more possibilities.
"In a uniquely LEGO approach to the genre, imagination, self-expression, and zany humour set the stage for the game's true-to-form, light-hearted competition style," "LEGO Brawls breaks into new territory that encourages individuality, team collaboration, and pure competitive fun."

Brian Lovell – CEO of Red Games Co.
Explore a LEGO themed universe!
The game features iconic LEGO themed levels, from beloved classic themes like Space and Castle, to fan-favourites such as LEGO Jurassic World, LEGO NINJAGO, and LEGO Monkie Kid. Each level offers different game modes, unique challenges, and win conditions. During multiplayer online play, players can compete 4v4 to control the point, gather collectibles in Collect Mode levels, play a battle royale-style game where it's "every-player-for-themself," or have a free-for-brawl where the last player standing wins. In Party Mode, players can play private games with friends locally or online. With cross-platform support, players everywhere can team up and compete, regardless of their game system.
This slideshow requires JavaScript.