Square Enix, released a new trailer for Left Alive showing the playable three main characters and released some details about the nations involved in the game and a new "WANZER" mech.
Below are the three main character;
Mikhail · Alexandrovich Schwarov is a wanzer pilot of the Rutenian Army's 2nd mechanized platoon. Although he lacks experience, his ability as a pilot is highly praised. On the other hand, he is known for minor violations of discipline, and he is considered a bit of a problem child by his officers.
During the attack by the Garamonian army, he faces the main enemy force and his platoon is annihilated, alongside his own wanzer. While he barely escapes the wreck, he finds himself isolated, with no allies to rely on.
Olga Sergeevna Kalinina is a police officer in Novoslava. She was once a wanzer pilot in Garamonia, but she lost her only daughter during an armed confrontation between the army and the people of the NGFP. As a consequence, she left the army.
After obtaining Rutenian citizienship, she became a police officer in Novoslava. Although her ability as a cop is excellent, and she struggles to improve the security of the city, her independent action made her stand out. She is investigating frequent trafficking cases.
Leonid Fedorovich Ostermann is a high-ranking member of the Novoslava liberation movement NGFP. Originally, he was a mercenary, and he was hired when the movement intensified its armed resistance. While he worked for the organization, he sympathized with the ideas it represented and became a core member with the task of supervising military armed operations.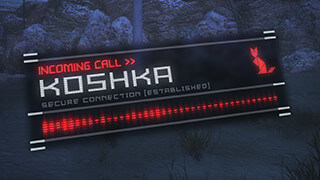 An AI "Koshka" that supports the three main characters.
Besides retrieving info from maps, it also show the status and destination of the battlefield, include weapons/items location. The logo is a red color with the name "KOSHKA" meaning "cat" in Russian.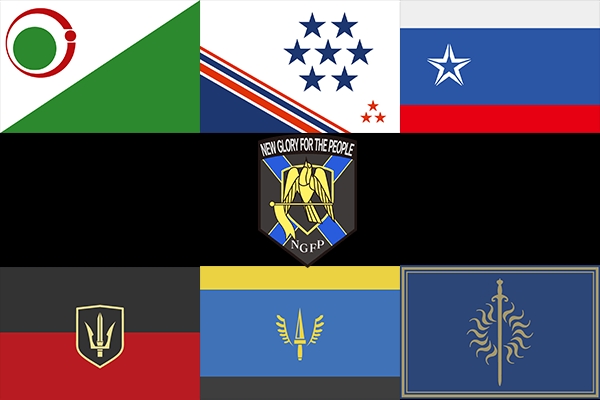 This slideshow requires JavaScript.
Left Alive will be release on February 28, 2019, for Japan, and March 05, 2019 for North America.