Estonia-based indie developer Mishura Games, reveals a roguelike beat 'em up project called IMMORTAL: And The Death That Follows launching on Playstation 5, Xbox Series, Switch, and PC in 2025.
Source: Mishura Games
Features
Battle on top of outrageous vehicles as they speed down a highway in gameplay that is equal parts Mario and Mortal Kombat.

Stave off hordes of enemies in free-flow combat or engage in intense duels.

Choose what happens to your enemies as they evolve and level up with you.

Create a new move set and playstyle every time you play.

Engage in an esoteric tug of war with your inner demon while carving your way through the social ladder of an interdimensional prison for demigods.

All supported by unique eye-popping visuals, over-the-top animation and a rocking instrumental soundtrack.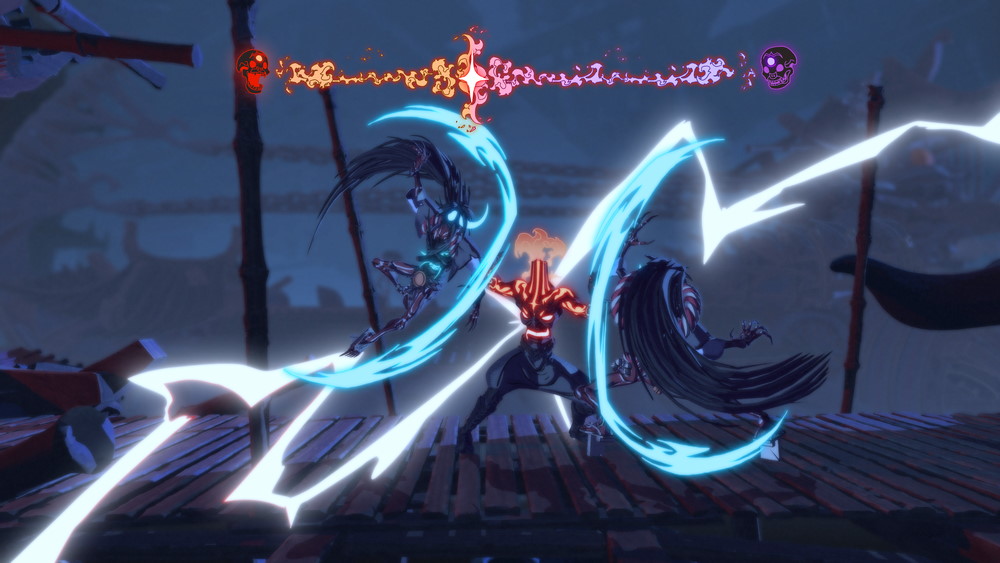 The Story
Absolute power corrupts absolutely.
Fudo, the King of Wisdom and former warden of Buddha's prison camp for demigods will learn humility as he is incarcerated with the rest for his betrayal of truth.
The former villain would have to use both his brawn and leadership skills to reunite the Asuras to escape the Titan Realm and its creator's tyrannical regime. But with everyone in the prison wanting a piece of their former warden – it will not be easy.
You are Fudo's only chance at redemption, having the ability to influence his choices. The last spark of humanity trapped in his vile corrupted soul. Will you succumb to the Wisdom King's power and take the easy way out or fight for freedom until the very end?