You guys should know that I am a big fan of comics styles. Guns, Gore and Cannoli 1+2 is my recommendation for any fans of casual 2D shooters like Megaman, Metal Slug and Contra. Developed by Crazy Monkey Studios, this is a fast paced 2D action platform shooter set in a gangster underworld. Releasing on the 9th of August 2018 for PlayStation 4.
Now just hear me out on what sets it out as unique and exceptional in:
You play as a gangsta set in 1920's-1940's (I wanna feel like Capone)
Hand drawn 2D graphic and animation ( I am a sucker for this)

boom shakalaka

Fast paced action (blast zombies, gangsters all the way to the Nazi army) shit gets crazy eh?
immersive art, atmospheric background, smooth animations, and special effects
down the walls, explosive barrels, exploding cars and kicking enemies through doors (Oof!).

Gotta show em who's boss

local co-op mode (play with 4 friends)
Storyline
The city is run by 2 rival Mafia Families, skirmishing every inches available in order to distribute illegal liquor.
Vinnie Cannoli (you) a rough gangsta comes to this town (Thugtown) to set things straight. Packed with a Tommy gun and Double Barrel boomstick, only one thing is holding him back. That is the whole town is being overrun by flesh eating maniacs, Capiche?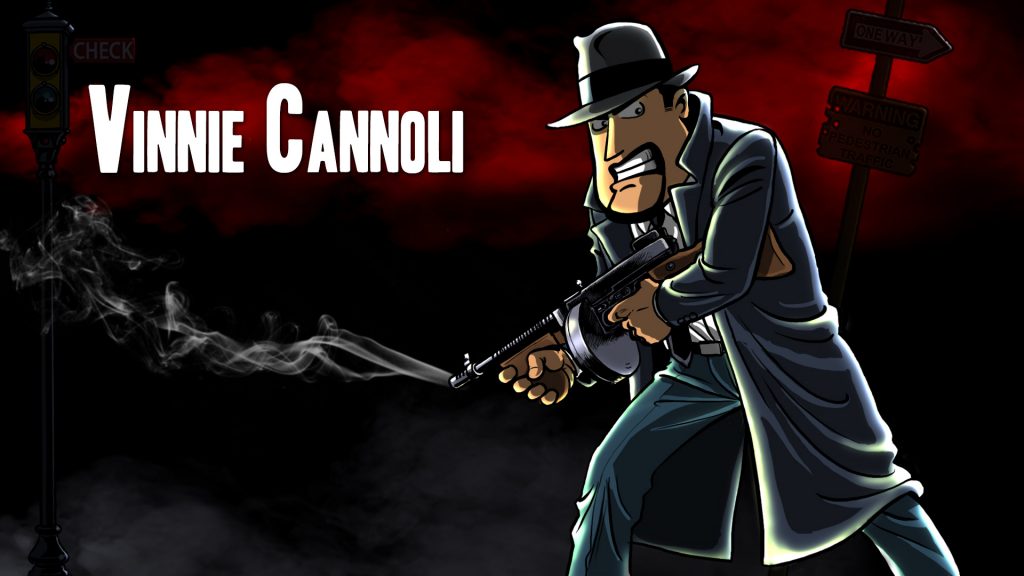 Preorder Details
Pricing at RM 58.50 (RM65.00)
Preorder will receive the following bonuses:
Guns, Gore, Cannoli 2 Theme
Gun, Gore and Cannoli game (part 1)
5% discount