Publisher Wired Productions and developers Angry Demon Studio announce that the cuddly skate'n'slash 'Gori: Cuddly Carnage' is coming to Nintendo Switch, PlayStation 4, PlayStation 5 and the Xbox family of devices alongside the PC release in 2023. Players can get their hands on a new playable demo, available now as part of the Steam Bash Bash event.
Developed in Unreal Engine 5 and winner of the Epic MegaGrant, Gori: Cuddly Carnage is a third-person hack 'n' slash adventure set in a futuristic neon world of extreme and mutated toys. Play as the adorable feline hero, Gori, on a death-dealing hoverboard to save the cuddly crew from certain cat-astrophe. Purr-use the range of action-packed abilities players can look forward to in Gori: Cuddly Carnage in the brand-new trailer as per shown above.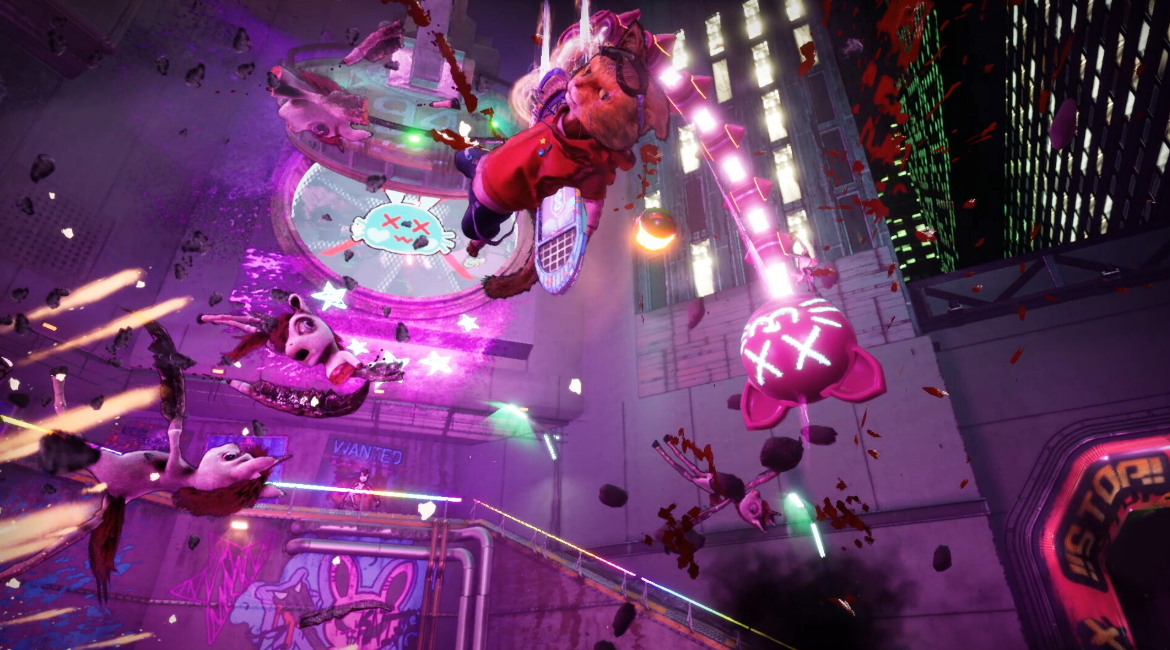 We're thrilled to announce that our lovable hero, Gori, is kick-flipping his way to consoles in 2023, which we hope is meow-sic to everyone's ears! – We hope gamers enjoy the brand-new trailer and discover more about the intense hoverboard combat in our adorable, yet deadly world of Gori: Cuddly Carnage!"

John Kalderon – CEO at Angry Demon Studio
Gori: Cuddly Carnage will be released on PC, Nintendo Switch, PlayStation 4, PlayStation 5, Xbox Series X|S, and Xbox One in 2023.