Kakao Games and Nine Ark Inc. are pleased to announce that the highly anticipated mobile RPG, Eversoul has now officially launched. Players may throw themselves into an all-encompassing RPG experience, where they can collect, fight and build in a quest to save the world of the Souls.
Brimming with an intriguing lore and story, Eversoul takes point in a stunning fantasy world. As the 'Savior', you must collect playable characters called 'Souls', and fight off hordes of invaders in order to help save their world. With ambition stretching beyond what is traditionally expected of an idle RPG, Eversoul allows you to do much more than just play whilst offline.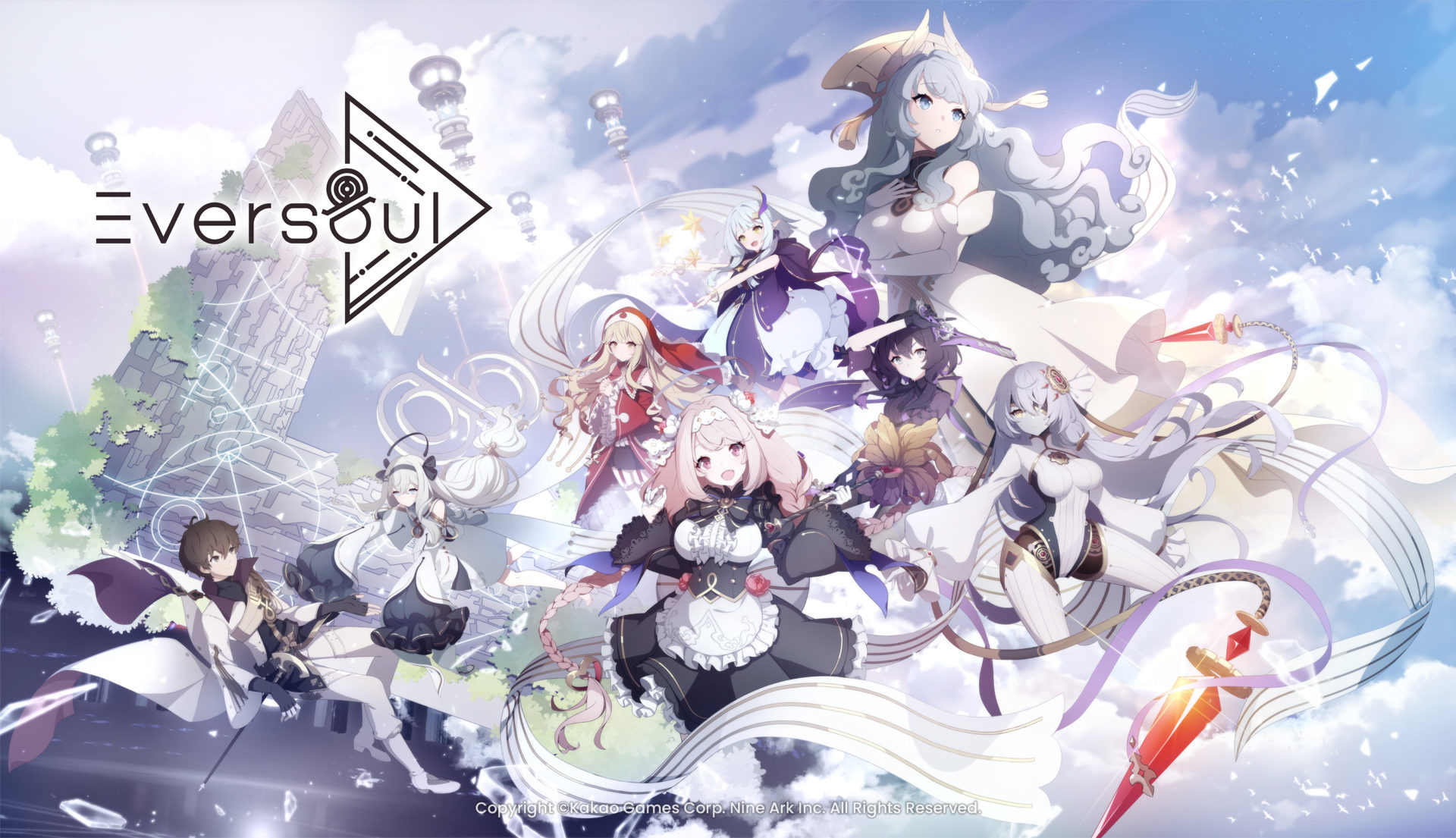 Each of the many Souls available to collect possess unique skill sets and features, as well as spirit-imbued artifacts, making fetching as many as possible a worthwhile endeavour. Through interactive story content, players may utilise the game's relationship system to form closer bonds and even romance Souls to help enhance their performance in battle.
Alongside this, Eversoul also skillfully intertwines dungeon-crawler elements, and PvP arena content, perfect for those who prefer hurling themselves headfirst into the heat of the action.
The Town serves as Eversoul's hub area, and from here you can send Souls you've gathered on part-time jobs, where EXP and crucial resources can be simultaneously stacked to help you on your journey. An idle offline mode will ensure that Souls continue tasks even when you aren't actively playing. A town-decorating mode is also featured, offering players respite from saving the world, encouraging them to get creative and develop mesmerizing designs.
EVERSOUL REACHES TOP CHARTS!

Thanks to global support, Eversoul has reached top charts and the CEO has a message of gratitude!https://t.co/W1U0MFJPVz

Don't forget to go in-game for another Dev's Gift!

Download Eversoul for free on iOS and Android ?https://t.co/vef5gFiUZX pic.twitter.com/XZo1lkuiI8

— Eversoul (@Eversoul_EN) January 5, 2023
Eversoul has amassed quite the following since being showcased in various major offline events throughout 2022, securing well over 1.5 million pre-registrations globally since opening on November 29 of last year. Begin your soul-collecting quest and download the game now here.