The latest game, Call of Duty: Vanguard, is around the corner and here are some tips of things your should and can do in the first 10 hours of the game especially if you are new to the series. Here are 10 tips for the first 10 hours: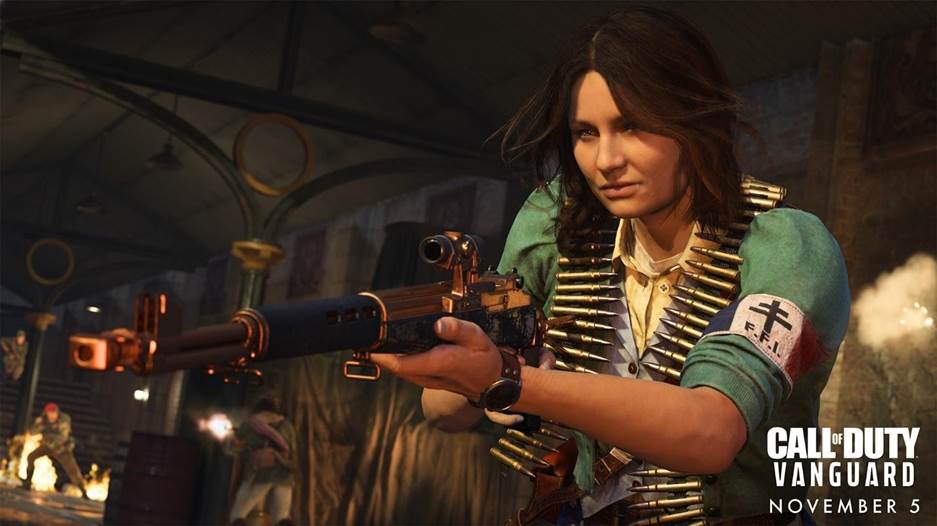 Get Your Settings Right. Make sure to get all visual and control settings right. I personally use tactical setup on a controller so make sure you get yours before you jump into the game.
Play the Campaign First. This is especially important for new players to get used to the game. Returning players can also take advantage of this mode to get a feel of the movement and weapons available in the game. Once you are done with the campaign, you should be ready to take on other modes in multiplayer.
Pick a Weapon and Go. Get ready to earn experience in Multiplayer and Zombies. Unlock more items for customizing your weapons as you level up. Once you find the weapon you like, stick to it to level it and get more customization options.
Play the Objective. Remember the objectives of the game. If you are into racking up kills, get into Team Deathmatch. It is better to aid allies in some modes and you might also earn more XP by sticking to the objectives.
Go for the Low-cost Killstreaks. This is usually the best to choose those low scoring Killstreak because you can get them easier to either help you or your team. Once you think you can get a bunch of kills going, you can slowly change the killstreak to suit your style.
Complete Challenges. Head to Multiplayer or Zombies to view specific tasks which will reward you with a generous amount of XP and cosmetic items. This might be a fun way to explore the game while doing gaining bonus XP.
Hit the Barrack. The Barracks is the place to be to customize your profile and also view your progress and records. Customize your Calling Cards, Frames, Player Tiles, Emblems and Gestures & Spray all in one place.
Invite Your Friends, Join a Clan. The more the merrier. It is now easier to add friends across multiple platforms and group up. Want more rewards? get into a clan with your friends to move rewards as you play together in the same squad.
Check Out the Battle Pass. The Season Six Battle Pass from Black Ops Cold War includes 24 Free Tiers tied to Vanguard, which can be earned by just playing the game. Progress is shared between Campaign, Zombies, and WarzoneTM, and free tiers are scattered among the pass for players who are just getting their bearings. Want to unlock them all? Purchase the Battle Pass at launch for access to all 100 tiers of content, including new Operator Skins, Weapon Blueprints, Emblems, Consumables, and enough Call of Duty Points to purchase the next Battle Pass.
Practise Makes Perfect. The more you play, the better you will get. Just remember to don't throw your controller if you lose and get your head back into the game. As you understand the weapons, maps, abilities and many more, you will slowly see your gameplay improve.
Call of Duty: Vanguard will be available on 5 November for the PlayStation 5, PlayStation 4, Xbox One, Xbox Series X|S and PC.