Bethesda has announced the 'Fallout 76 B.E.T.A' coming in October, a month before the game officially launches. Fans who pre-ordered the game will receive a code to participate in the beta. From there, they need to register on Bethesda's official website and redeem the code. More information can be found on the official website.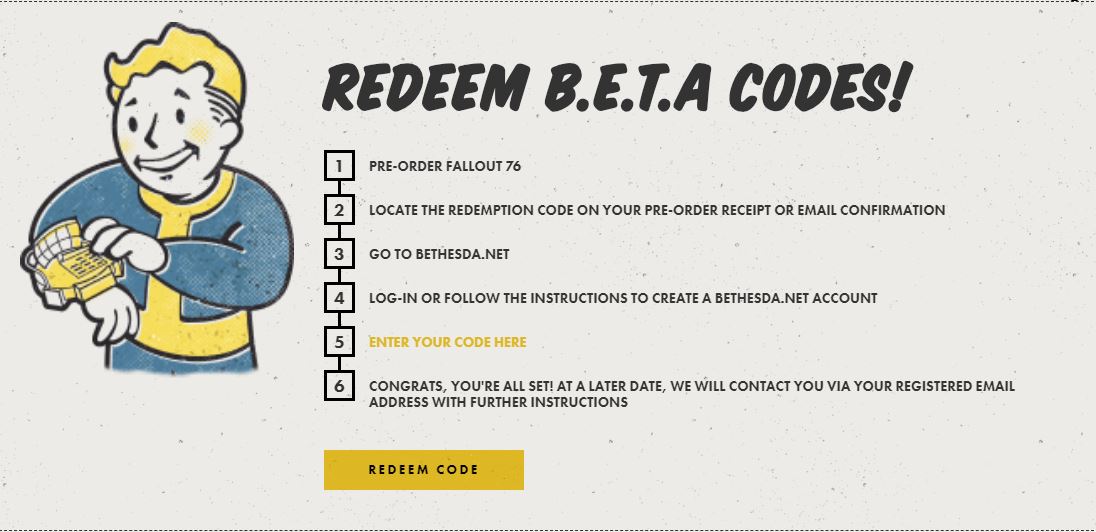 A random selection process will take place for those who redeemed their code, those who gets picked will participate in the beta. One good news is that all game progress you made during the beta will be carried forward to the full game when it launches. We everyone the best of luck! Have fun and game on!
Fallout 76 is scheduled to launch on 14 November 2018 on PlayStation 4, Xbox One and PC.