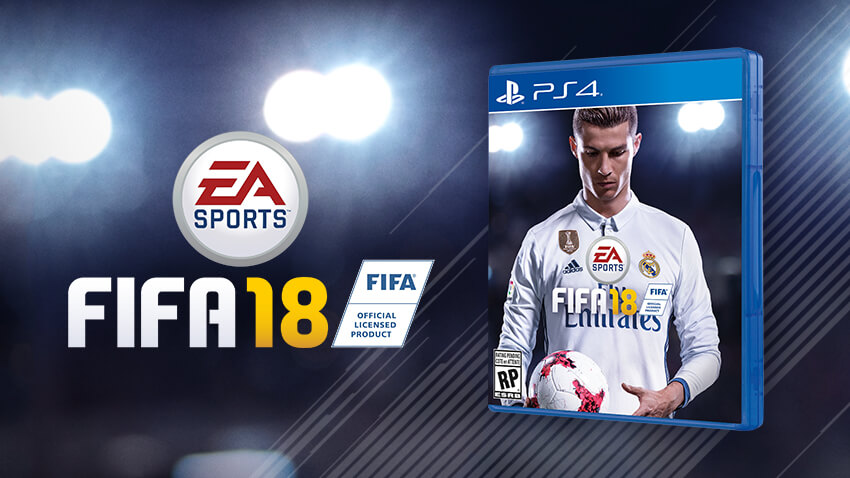 Cristiano Ronaldo have just won the La Liga and the Champions League title with Real Madrid but thats not all, EA Sports announced yesterday, 5th of June, that Ronaldo will grace the cover of FIFA 18, the best-selling sports video-game franchise on the planet. Check out the trailer below!
FIFA 18 will be available in three different editions, each of which will feature a Ronaldo on the cover. The $79.99 Ronaldo Edition includes bonus content for the FIFA Ultimate Team mode, with a five-match loan for Cristiano Ronaldo and 5 jumbo premium gold packs (1 per week for 5 weeks).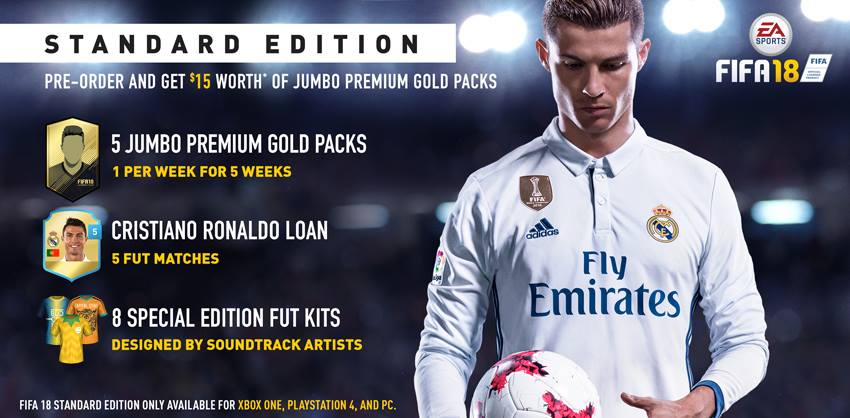 EA is also offering an Icon Edition for $99.99 with the another Ronaldo, the retired Brazilian legend Ronaldo Nazário on its cover. That package includes everything in the Ronaldo Edition, plus 20 more FUT packs and some additional content for the mode.
"The world's best player has helped fuel the biggest leap forward on the pitch that we've ever delivered," said Aaron McHardy, senior producer on the FIFA series, in a news release from EA. The Journey is back for another year and so is Alex Hunter which follows the single player story campaign first introduced in FIFA 17.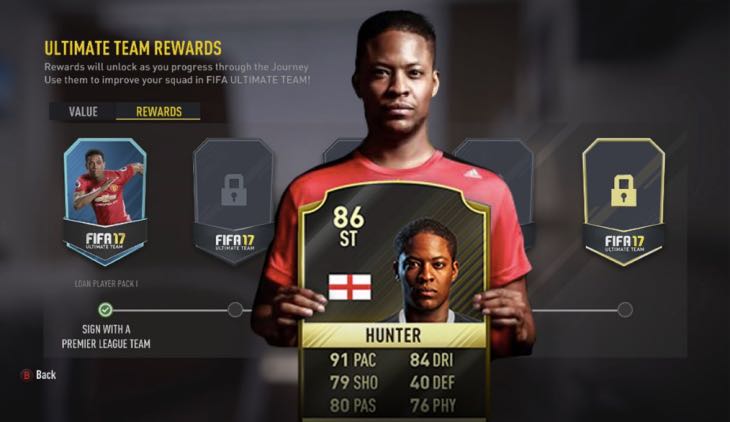 The Frostbite engine will be used for FIFA 18 and is expected to show continued progress in terms of overall quality and realism of the game, in addition to that there is also a possibility of adding the Dynamic Weather system which will change weathers during a match.
Pre-ordering copies of the Ronaldo Edition or Icon Edition on the PC, PS4 or Xbox One, will unlock three days early access starting 26 September. Subscribers of EA Access (Xbox One) or Origin Access (PC) will be able to try the game even earlier on the 21 September via Play First Trial which allows up to 10 hours of gameplay.