Publisher, Eastasiasoft Limited, and developer Rainbite announce that the 2D twin-stick action game Trigger Witch will launch in July on Xbox One, Xbox Series X|S, Nintendo Switch, PS4, and PS5. A demo version will be playable during the Xbox Summer Game Fest event, starting at midnight local time on June 11th.
Recalling the visual style and intuitive gameplay of 16-bit action-adventure classics, Trigger Witch puts an ultra-violent spin on cute and colorful pixel art. With a compelling and original narrative, puzzling environments to explore, a dynamic soundtrack, twin-stick shooter mechanics, and a vast array of enemies to blast into smithereens, this is a tale that will grip you from start to bloody finish.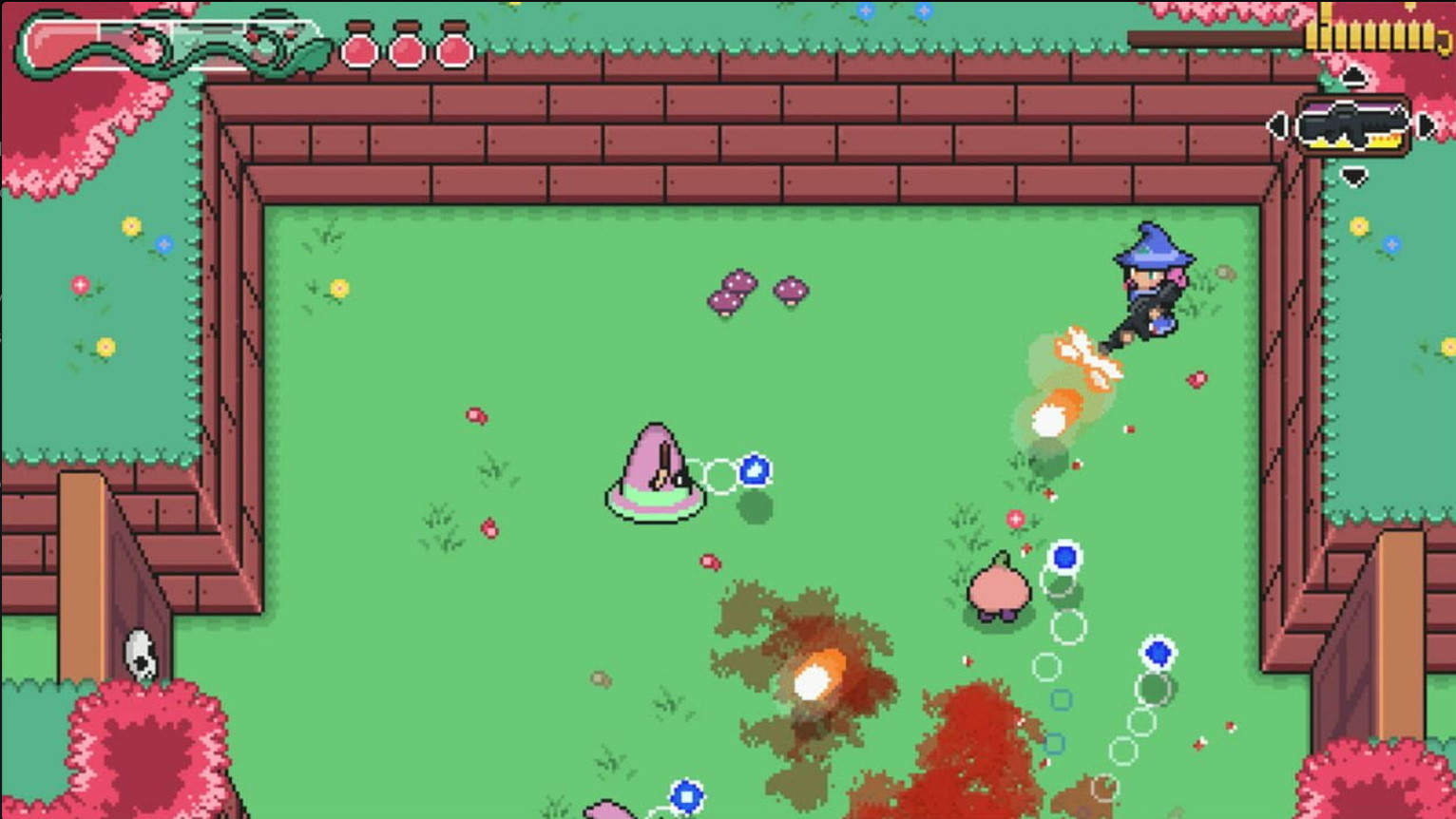 Key features
Explore an open world in classic action-adventure style!
Wield and upgrade new firearms as you progress.
Meet strange and endearing characters through engaging dialogue.
Blast monsters back to their rightful plane of existence in bloody fashion!
Solve environmental puzzles and overcome obstacles in clever ways.
Play solo or multiplayer at any time, with drop-in local co-op.
?‍♀️Ready to enter the gun-toting world of @rainbite's twin-stick shooter TRIGGER WITCH? We'll be speaking with writer @JonoHimself about the game in half an hour 7:30PM AEST on https://t.co/ah27rdjJnH

?Give us a follow for an alert when we go live! pic.twitter.com/o7wo9IV3xU

— Pixel Sift (@PixelSift) June 10, 2021