Indie developer Studio Moondowner introduces Afterthought, a 2D fluid jumping platformer sets in a surreal and beautiful worlds. Learn to finish the levels with ease, while experimenting with different playstyles as Afterthought is set to be released on November 30th, 2021 on PC.
Source: Studio Moondowner
Short game details as shared on Steam:
Afterthought is a 2D speedrun platformer, that offers to you:
– Refined and complex movement system that offers near-infinite solutions
– 40 playable levels, with low skill floors but extremely high skill ceilings
– 8 crazy boss fights
– Online leaderboards for all kinds of playstyles
– A serene and at times wild and uncompromising original soundtrack
– The ability to design your own levels with our intuitive level creator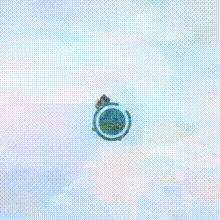 Test the free demo, that contains:
– All the basic tutorials
– 3 playable levels, with varying difficulty and complexity
Find the fastest way to make it through the game!