Ubisoft announces a brand new content update for Just Dance 2021.
The update will be free for all Just Dance 2021 owners which includes premium songs available for a limited time. There will also be exclusive iconic songs that are only available via the dance-on-demand- streaming service, Just Dance Unlimited.
In addition, Just Dance Unlimited players will have the chance to play some of the new Just Dance 2022 songs first before anyone else in Just Dance 2021 Season 4.
Speaking of seasons, the fourth season, The Traveler, will spotlight a mysterious guardian with a hood and a key to travel to all Just Dance Universes via magic portals. All players are invited to follow the guardian, starting a wonderful journey through extraordinary and melodious places. From vibrant spots to cryptic worlds, the whole Just Dance galaxy is calling for all players. The Traveler will include Part 1 and Part 2 within Just Dance 2021.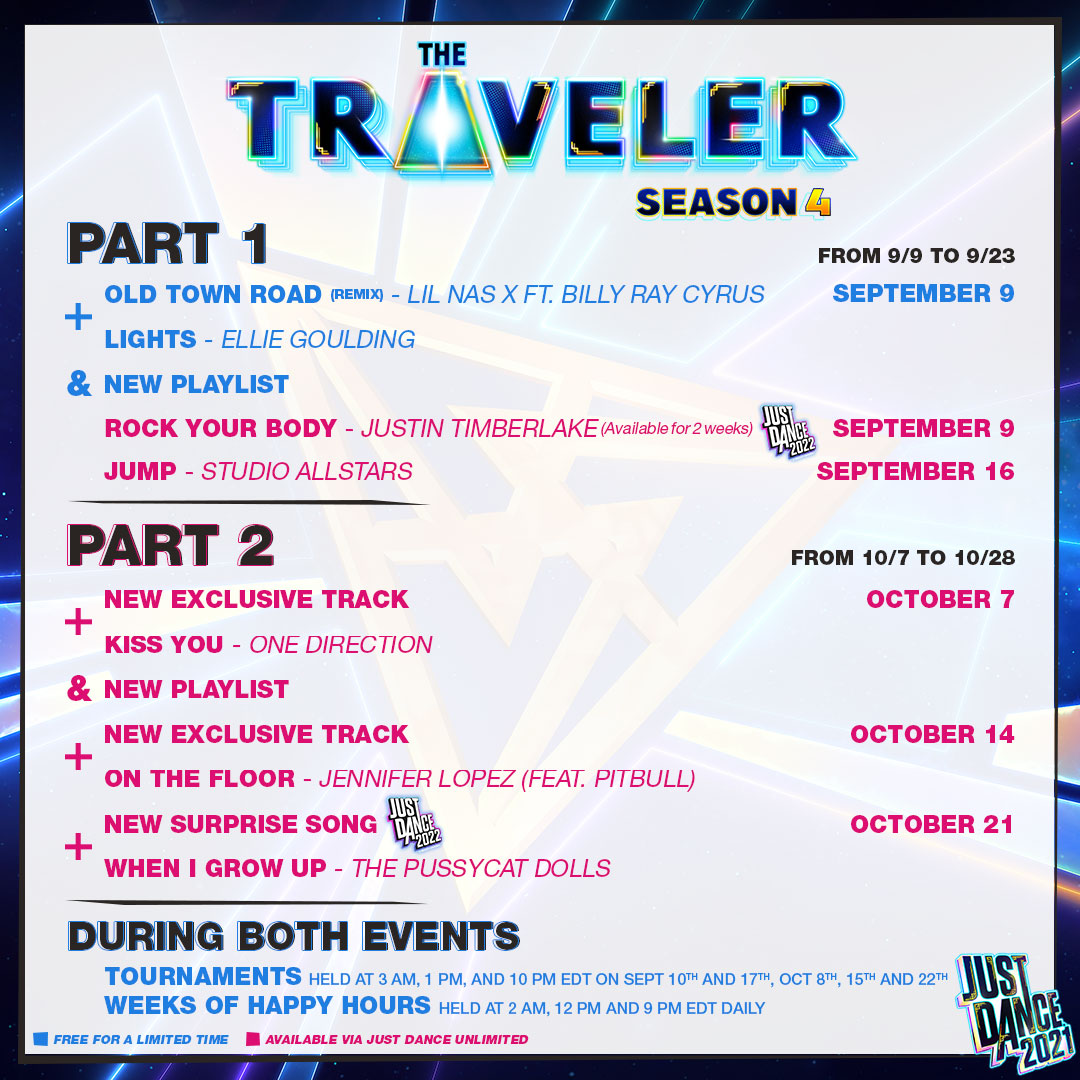 Part 1 will be available starting September 9th to September 23th which includes the release of a new and exclusive Just Dance 2021 track, "Rock Your Body" by Justin Timberlake.
This event will also bring a new playlist and songs from previous opus' to Just Dance 2021 until the end of part 1, including "Old Town Road (Remix)" by Lil Nas X Ft. Billy Ray Cyrus and "Lights" by Ellie Goulding. Both songs are accessible for two weeks for all Just Dance 2021 players. Finally, the iconic track "Jump" by Studio All-stars will release on Just Dance Unlimited and will be accessible with an ongoing Just Dance Unlimited subscription or an active trial period.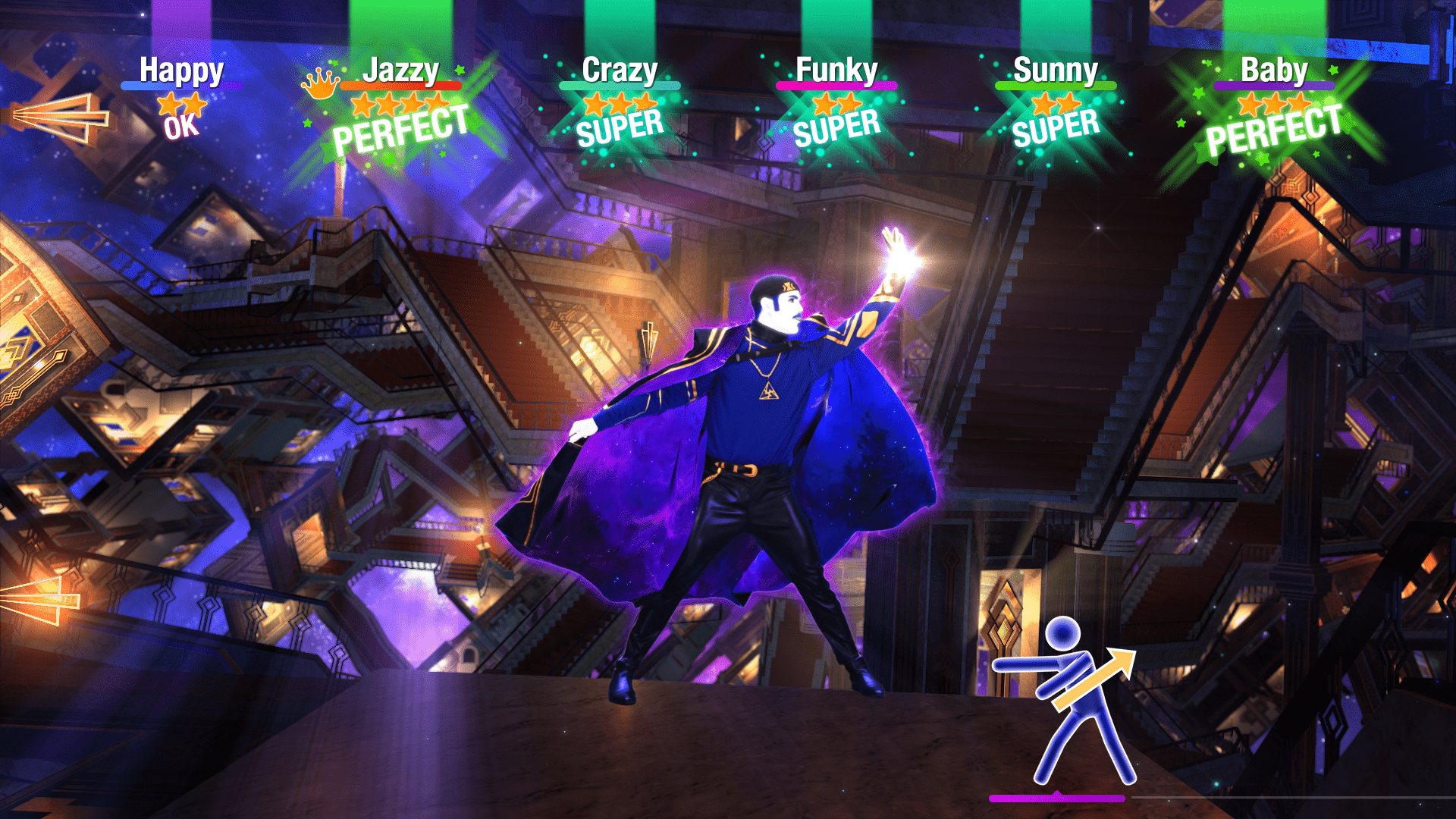 Part 2 on the other hand, will be available starting October 7th until October 28th. As this season transcends all barriers, players will be able to discover another Just Dance 2022 song before anyone else on Just Dance Unlimited.
In addition, this second part will be delivering a new playlist, 2 new exclusive songs, and 3 hits from previous opus' accessible via Just Dance 2021 with an ongoing Just Dance Unlimited Subscription or an active trial period. Among the new releases, players will be able to celebrate the return of 3 fan-favorite tracks:
"Kiss You" by One Direction, available on October 7th
"On The Floor" by Jennifer Lopez Ft. Pitbull, available on October 14th
"When I Grow Up" by The Pussycat Dolls, available on October 21st
Just Dance 2021 is available on Nintendo Switch, all Xbox Consoles, and the Playstation 4 and Playstation 5.