It's hard not to feel pampered with the Galaxy Z Fold 3 in my hand. This is the most expensive phone I've ever held and the most beautiful too. The phone came in a nice box, sleeping inside unfolded as if keen to show its owner how it looks with its wings fully spread.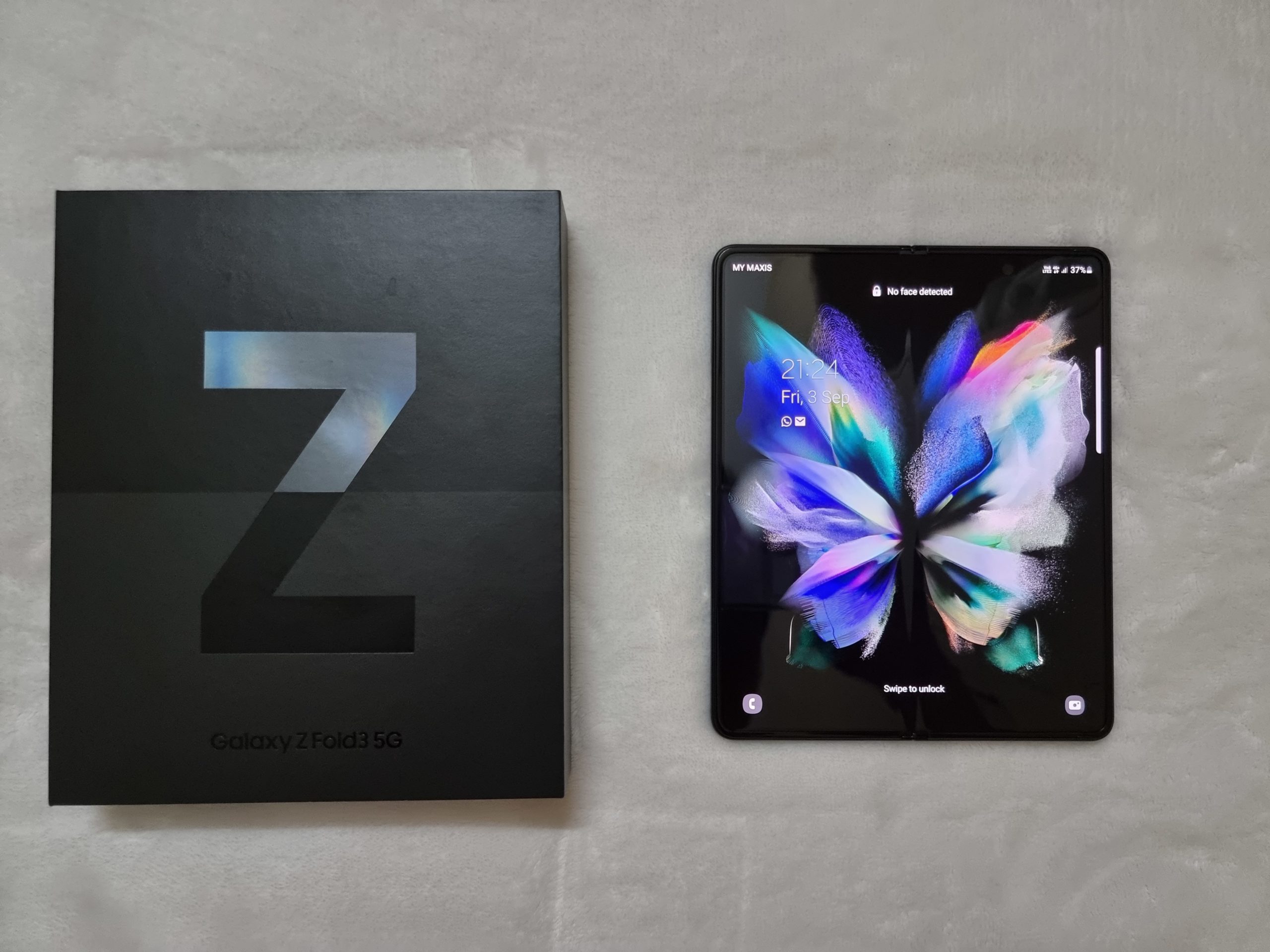 Accompanying the phone is a USB-C cable that I wished was longer, and like Samsung's other recent launches, the Z Fold 3, despite its steep price tag does not come with a power brick.
Design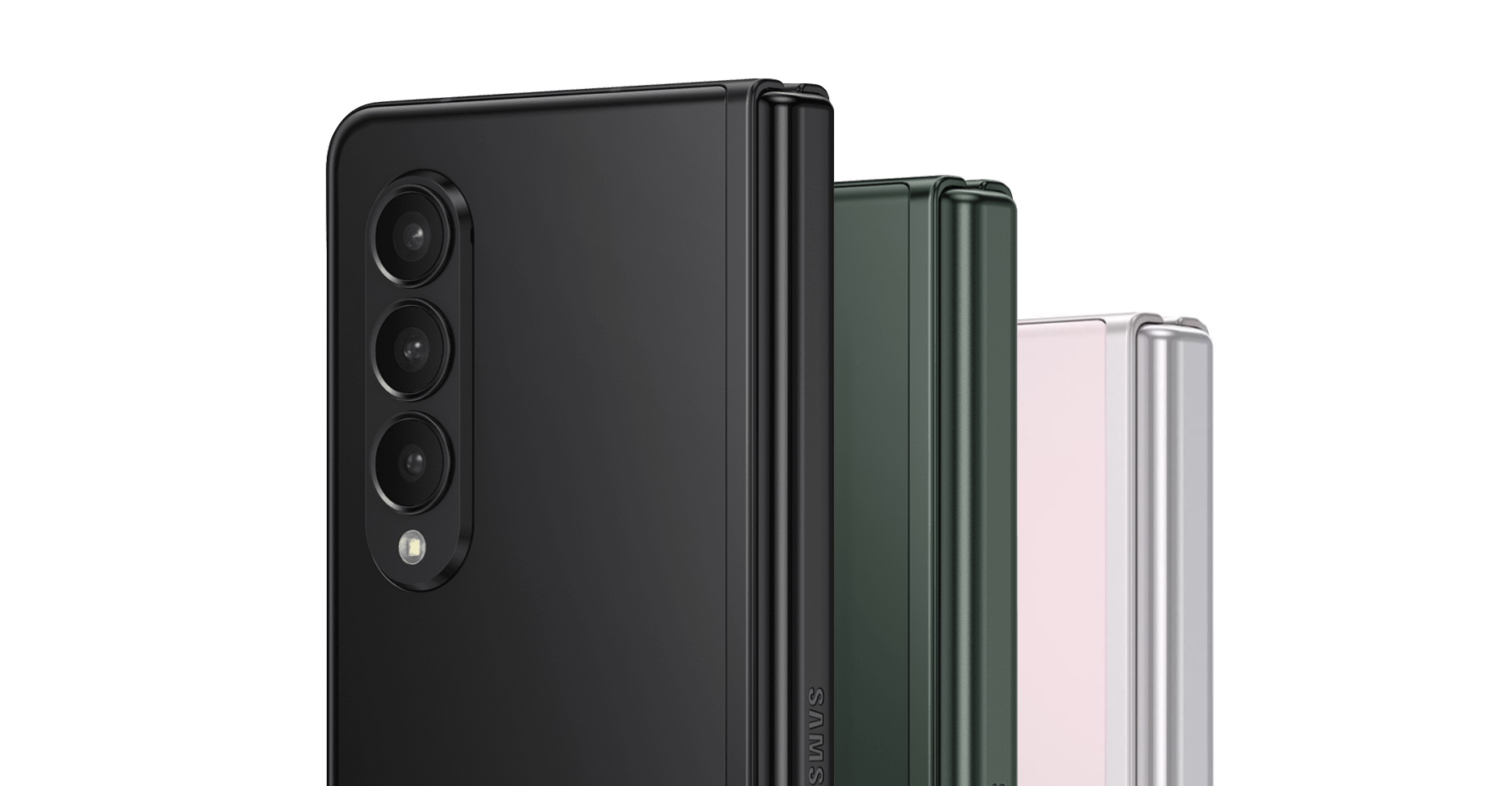 In Malaysia, the phone comes in 3 colours – Phantom Black, Phantom Green, and Phantom Silver. What I've got with me is the Phantom Black, a classy looking colour for the device with a beautiful matt finish on the back and sides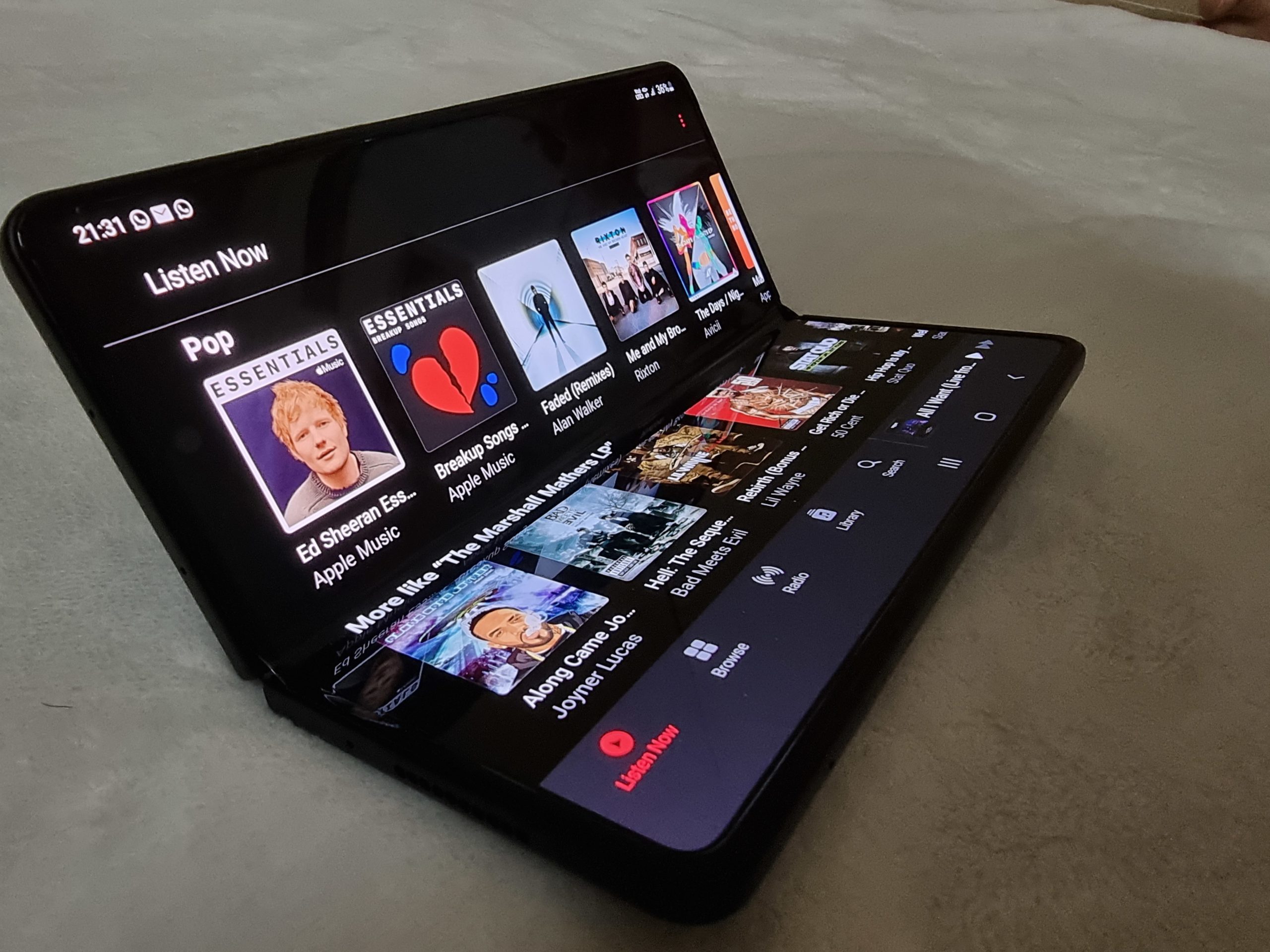 The Z Fold 3 enjoys the toughest glass on the Galaxy Z series so far, with both its exterior screen and back cover equipped with the Corning Gorilla Glass Victus that Samsung boasts could survive drops up to 2M (I'm not going to test this) and is four times better in scratch resistance than competitive aluminosilicate
In its folded form, the Z Fold 3 stands proud in its 120Hz refresh rate 6.2′ HD+ Dynamic AMOLED cover display, looking almost like a normal phone albeit with a slimmer screen and a thicker body.
The phone's thickness in this form is a reminisce of the old Nokia or Sony Ericcson days and while it's hard not to notice how contents have shrunk visually in the slimmer screen, it isn't unappetizing. Not when a world of fun big screen and sharp colours is just a fold away anyway.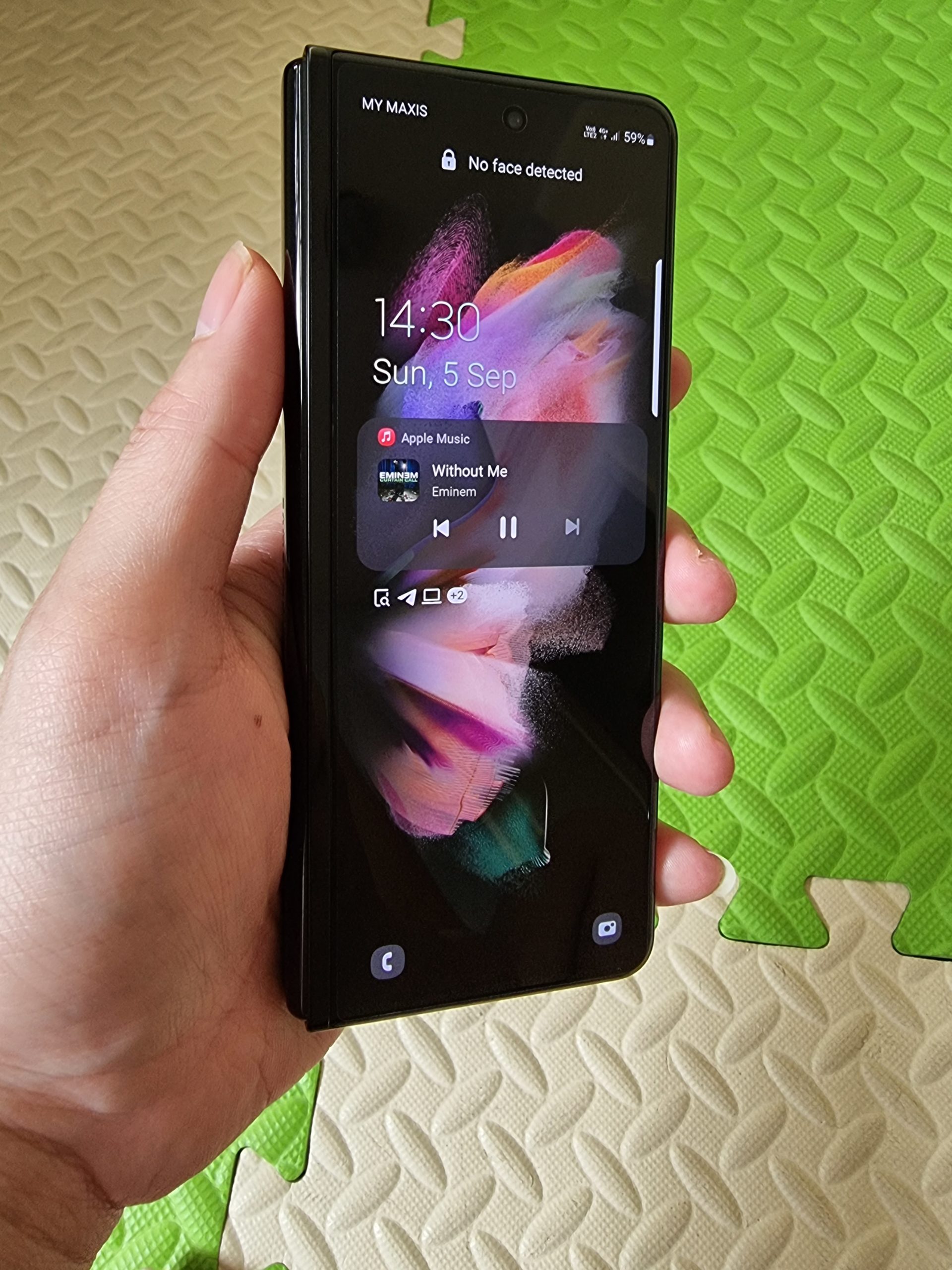 The phone's slimmer body also meant solid and confident grip when holding it in one hand and my thumb easily stretches across the horizon of the panel.
When unfolded, this beauty and the beast (two-in-one) spreads its wings like a proud butterfly hatching from its cocoon the first time, into a 7.6′ QXGA+ Dynamic AMOLED with 120Hz refresh rates providing a whole new experience that is uniquely Fold series.
The Bigger The Better?
The benefit of having a large screen is obvious. You see more things and see more helps you make a decision quicker – Which Netflix show do I wanna catch now? Which recommended track on Apple Music do I want to try out? I see more while scrolling less.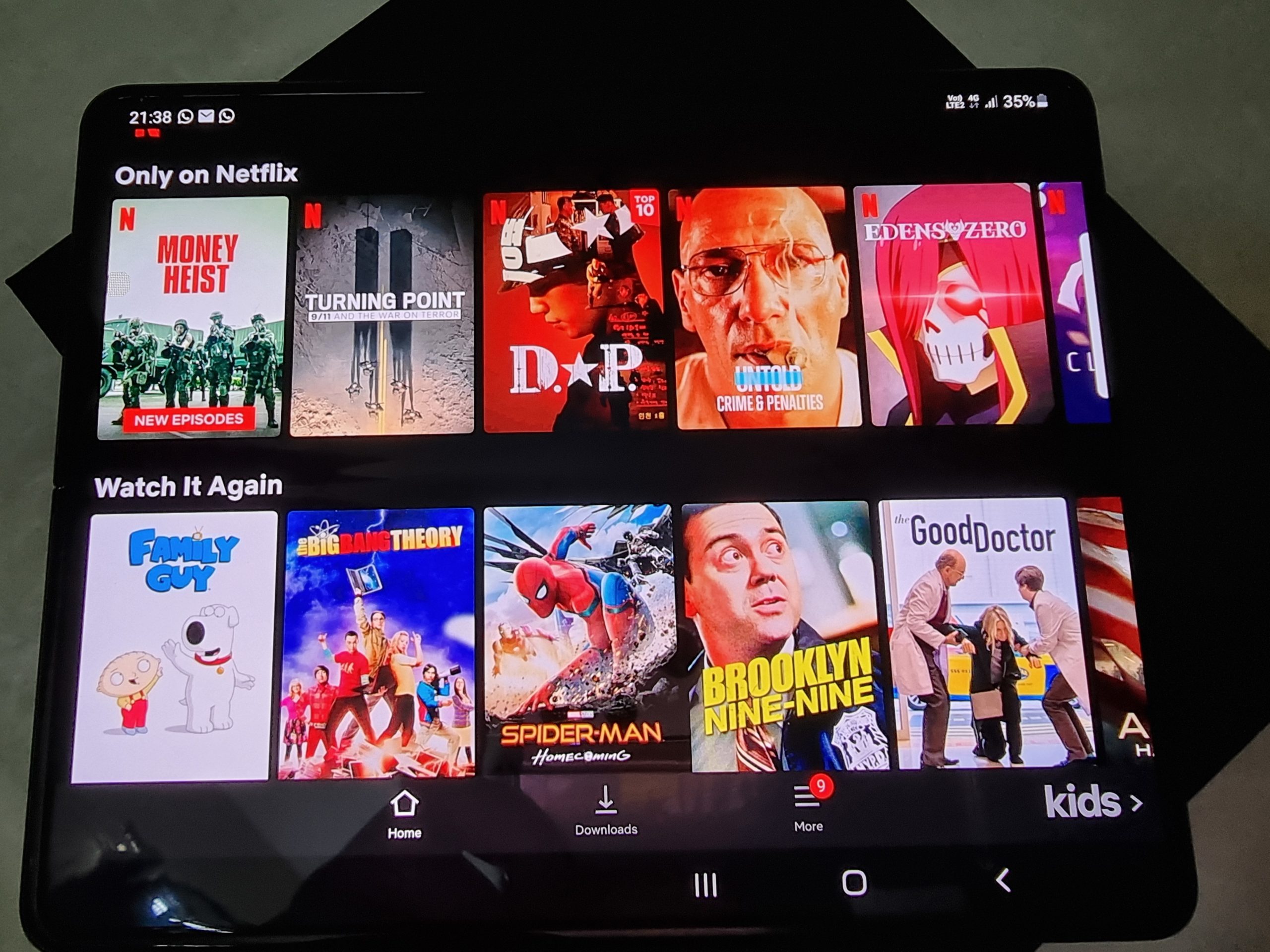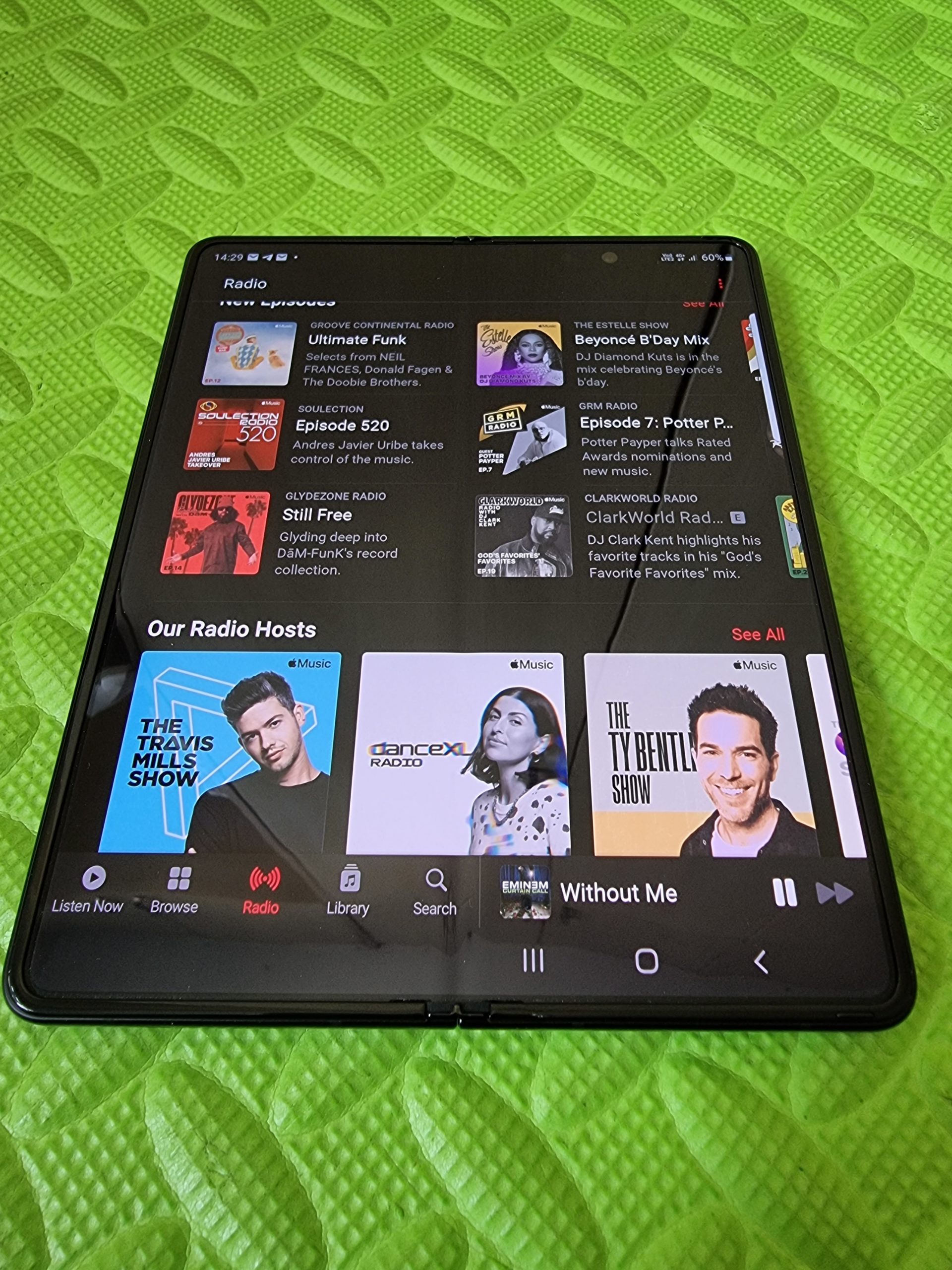 Browsing my emails have never felt more convenient on a mobile phone. My emails are neatly lined up on the left panel with the content preview showing up on the right panel.
Unlike before this, I didn't need to click into each email to read what is what before hitting the back button to return to the list to check the next. I can now just hit whichever in the list and read what I want before moving on.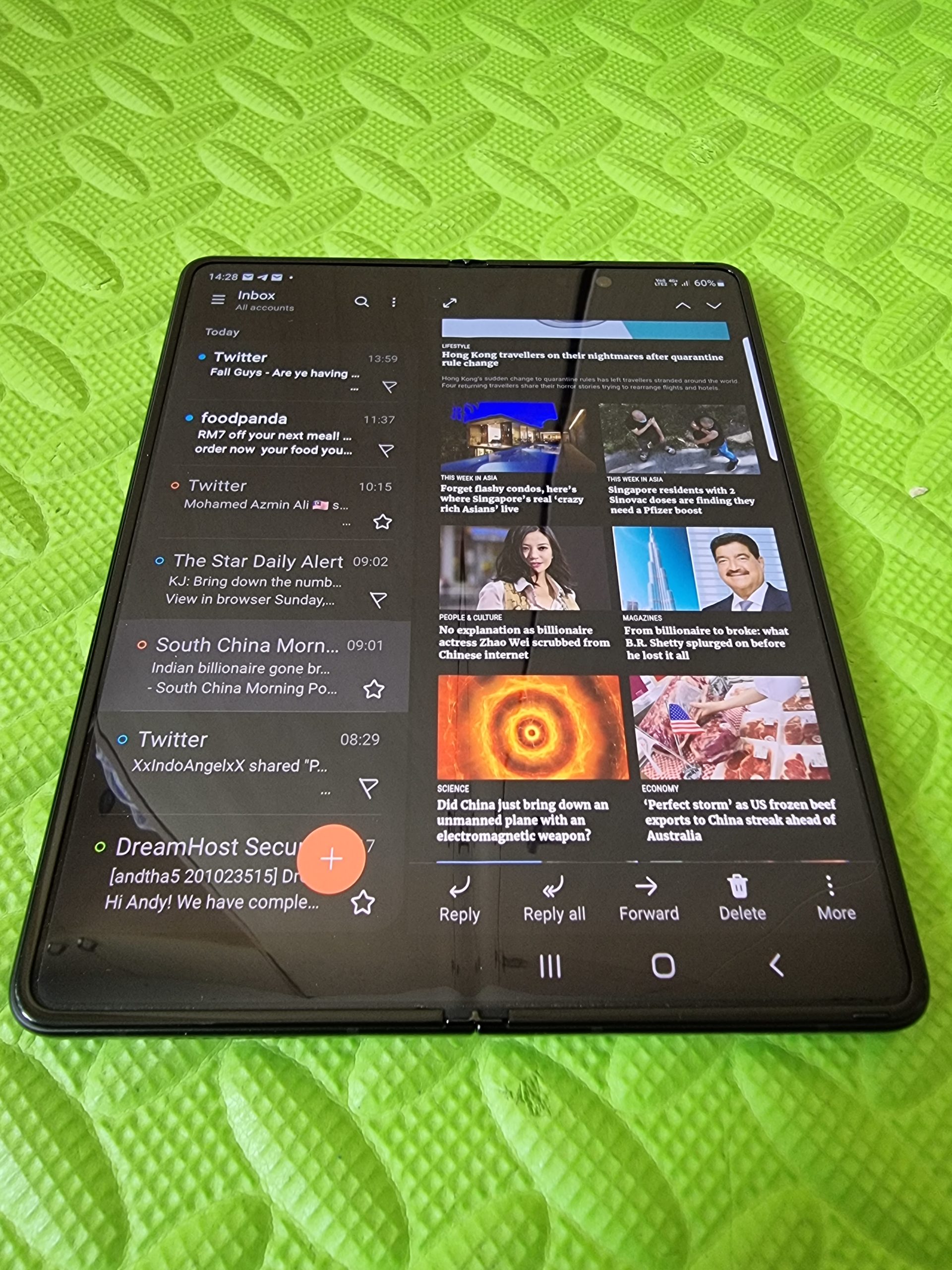 That Crease
The crease in the middle surprised me the first time I unfolded the phone. I knew it was there but I wasn't expecting it to look so prominent and sticking out like a sore thumb.
But fortunately, it didn't bother me for long.
Like how we don't smell our own perfume or cologne anymore after the first hour or two, my eyes quickly adjusted to ignore the crease after a while.
I am still reminded of its presence whenever I view the screen from a certain angle or when I happen to swipe across the screen but it was okay, I am completely oblivious to it now and it has only been a few days.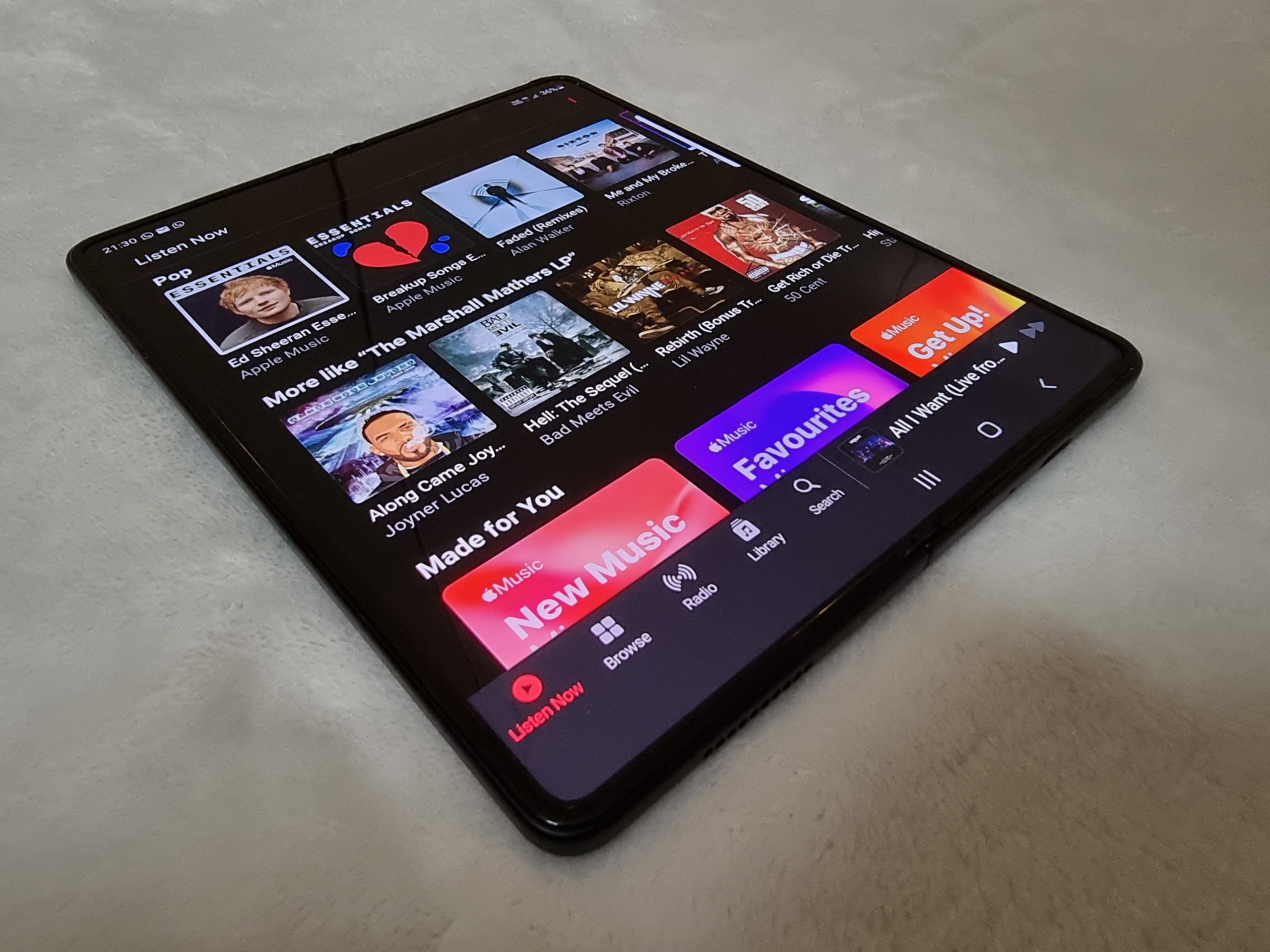 A Brief Look At Specs
The Galaxy Z Fold 3 runs on an Android 11 OS and comes armed to its teeth with a 5nm 64-bit octa-core Qualcomm Snapdragon 888 5G chipset with a max clock speed of 2.84GHz. RAM wise, this baby carries 12GB of it and comes in two variants in Malaysia, the 256GB storage and 512GB.
The phone is IPX8 water-resistant and cased in what Samsung called its new 'Armour Aluminium Frame' that is lighter but more durable than its predecessors.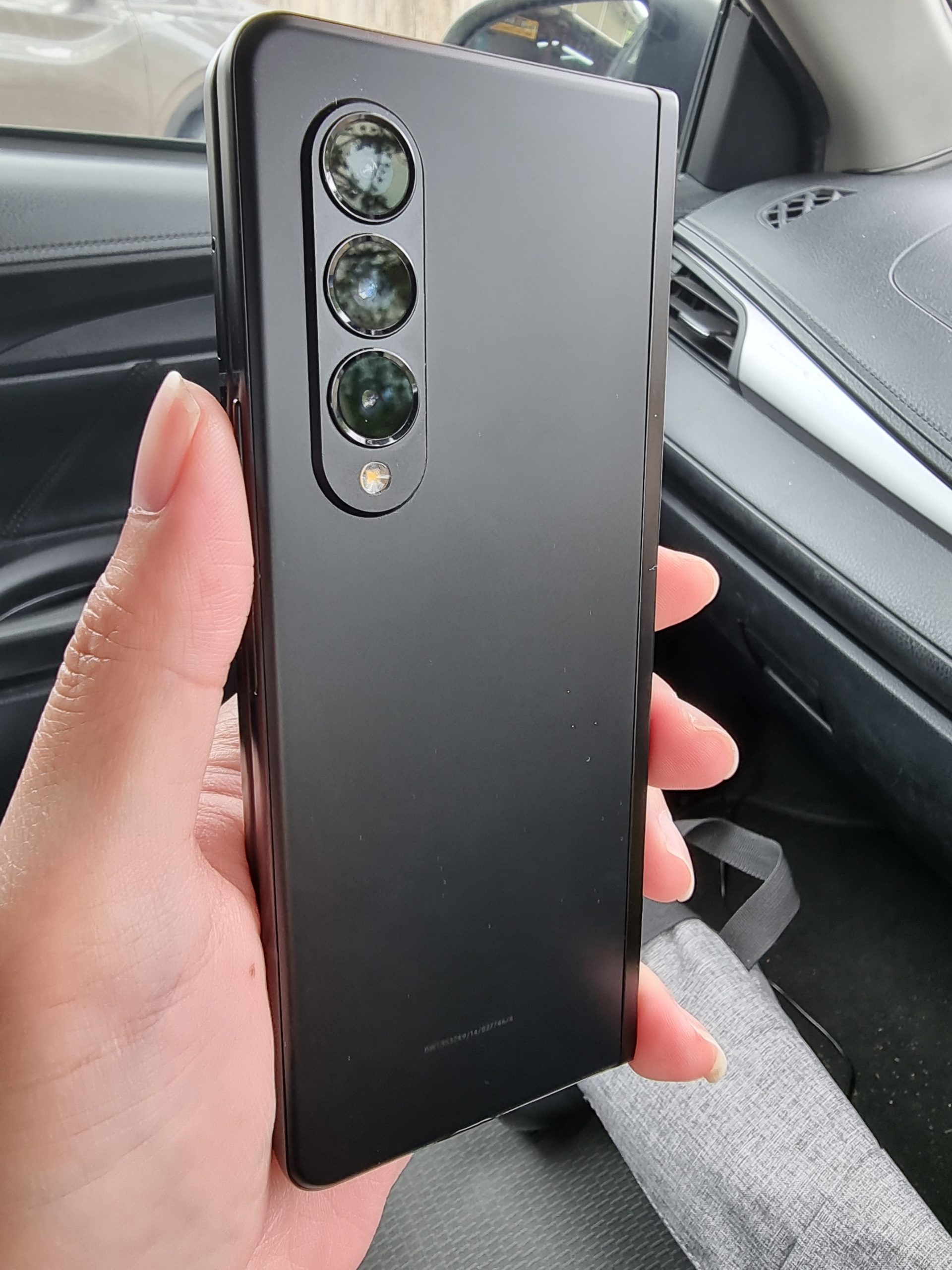 Like the Galaxy Note series and the S21 Ultra, the Z Fold 3 supports Stylus Pen use but the device does not come with a slot like the Note series do to house the S-Pen. Any housing of the S-Pen will rely on the type of casing that you get.
5 Cameras and 2 speakers
There are 5 cameras in total with the back 3 cams being a 12MP Telephoto, 12MP Wide-Angle, and a 12MP Ultra-Wide camera. One of the five is a 4MP Under Display Camera that's cleverly hidden like its name suggested – Under Display – doing its best to not deny me a total full screen viewing pleasure when I'm enjoying the phone unfolded. On the front side, there's a 10MP Cover Camera for any selfie, wefie, or back-up mirror purposes.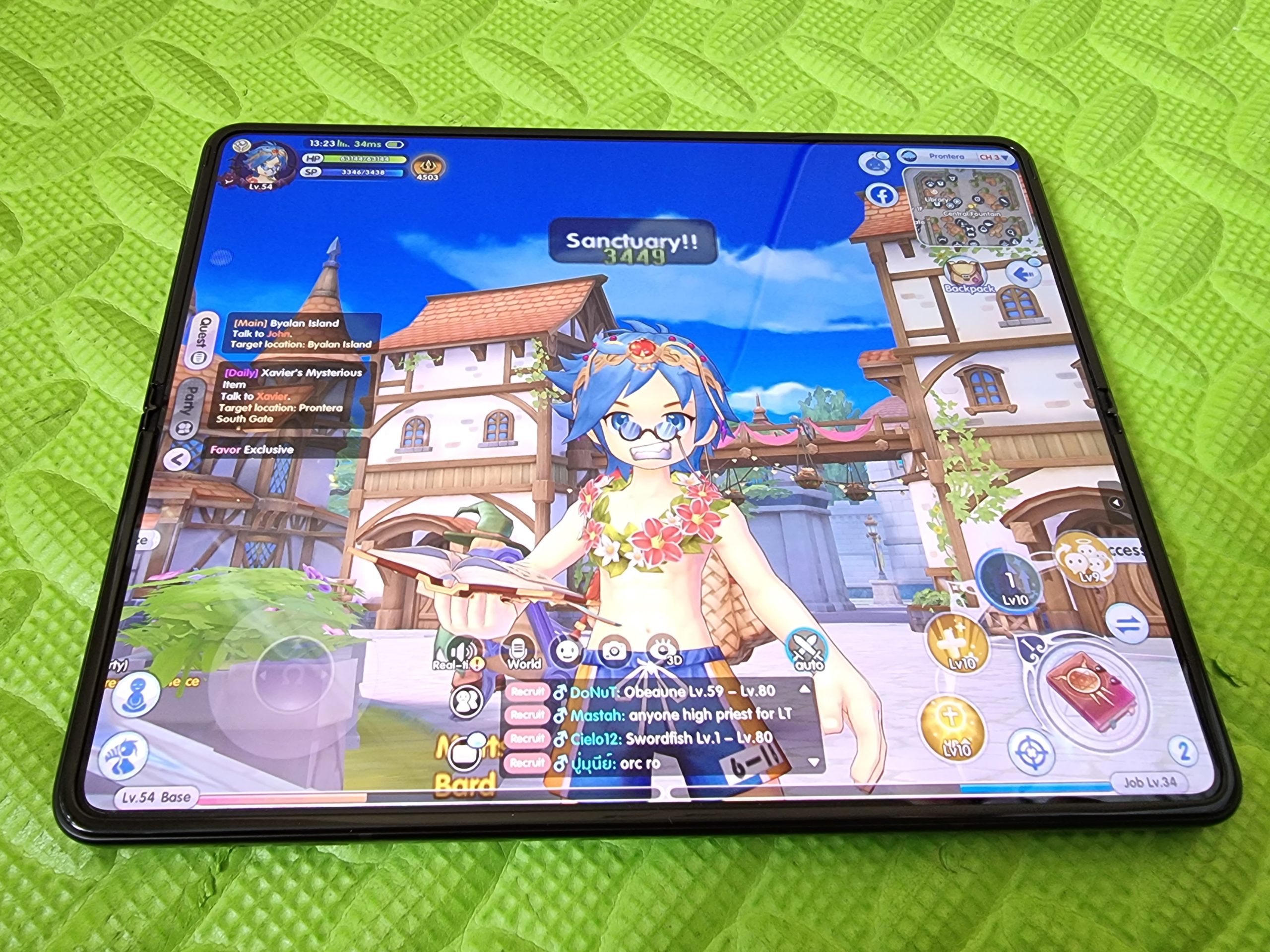 The two Dolby Atmos and stereo capable speakers are located at the top and bottom of the phone which when you use the phone unfolded, needs to be made sure are located at the top half and not the bottom lest your fingers cover them.
Gaming on the Z Fold 3
The first thing I did after transferring my data from my current phone to this new baby was to re-download and update my games. I am sure the Z Fold 3 is good for many things but I care more about one specific area – does it handle games well?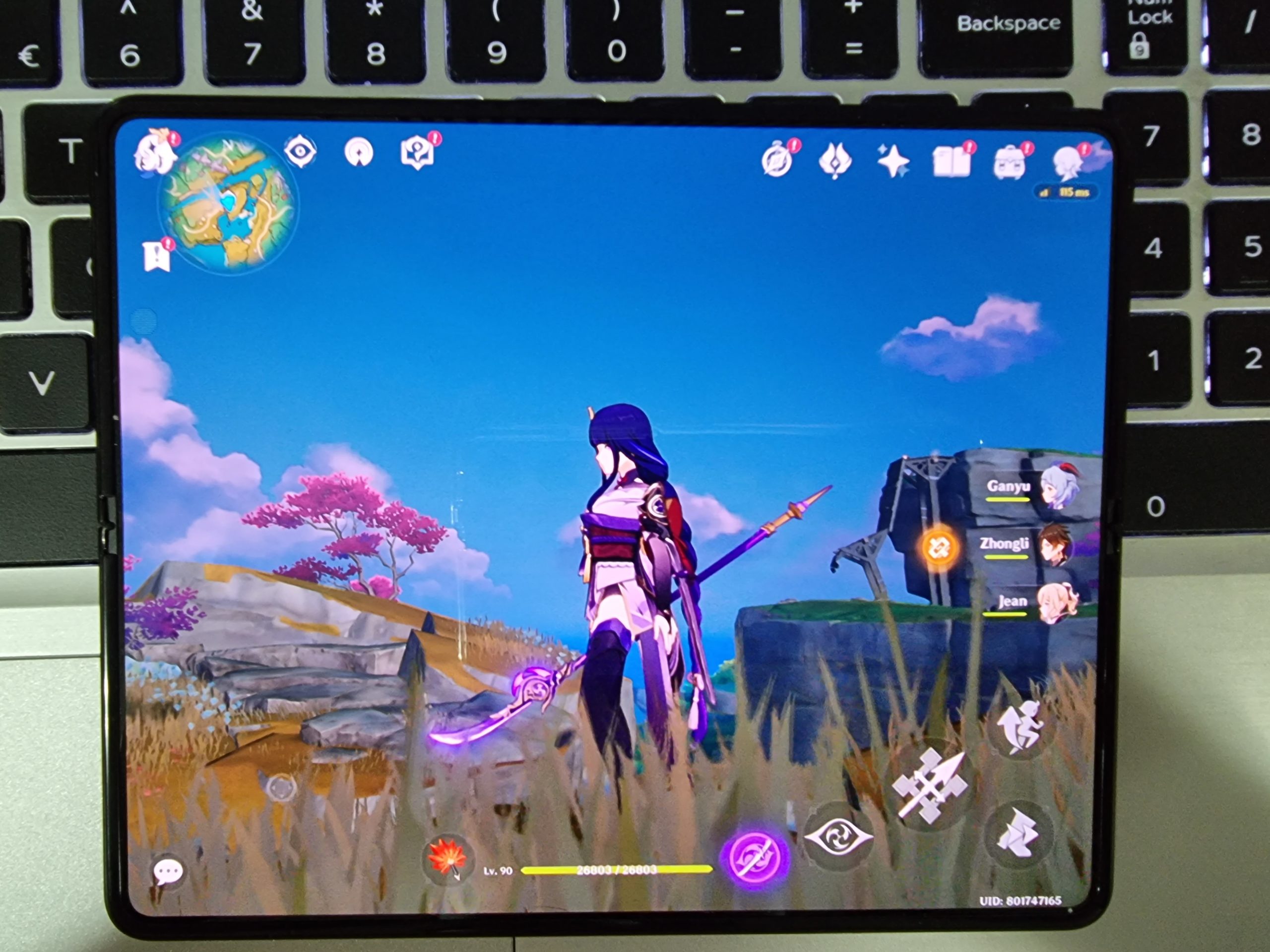 I was skeptical at first if we can game comfortably on this device – whether the screen would be cut off, or if there'd be the annoying black edges due to ratio conflict, would the crease haunt me, if the battery 4,400mAH battery can provide a satisfactory gaming experience.
But so far, whatever I thought was a great mobile gaming experience on my S21 Ultra had only been enhanced by the Z Fold 3. Some of the things I worry about did happen but the effect wasn't as bad as I thought it would be.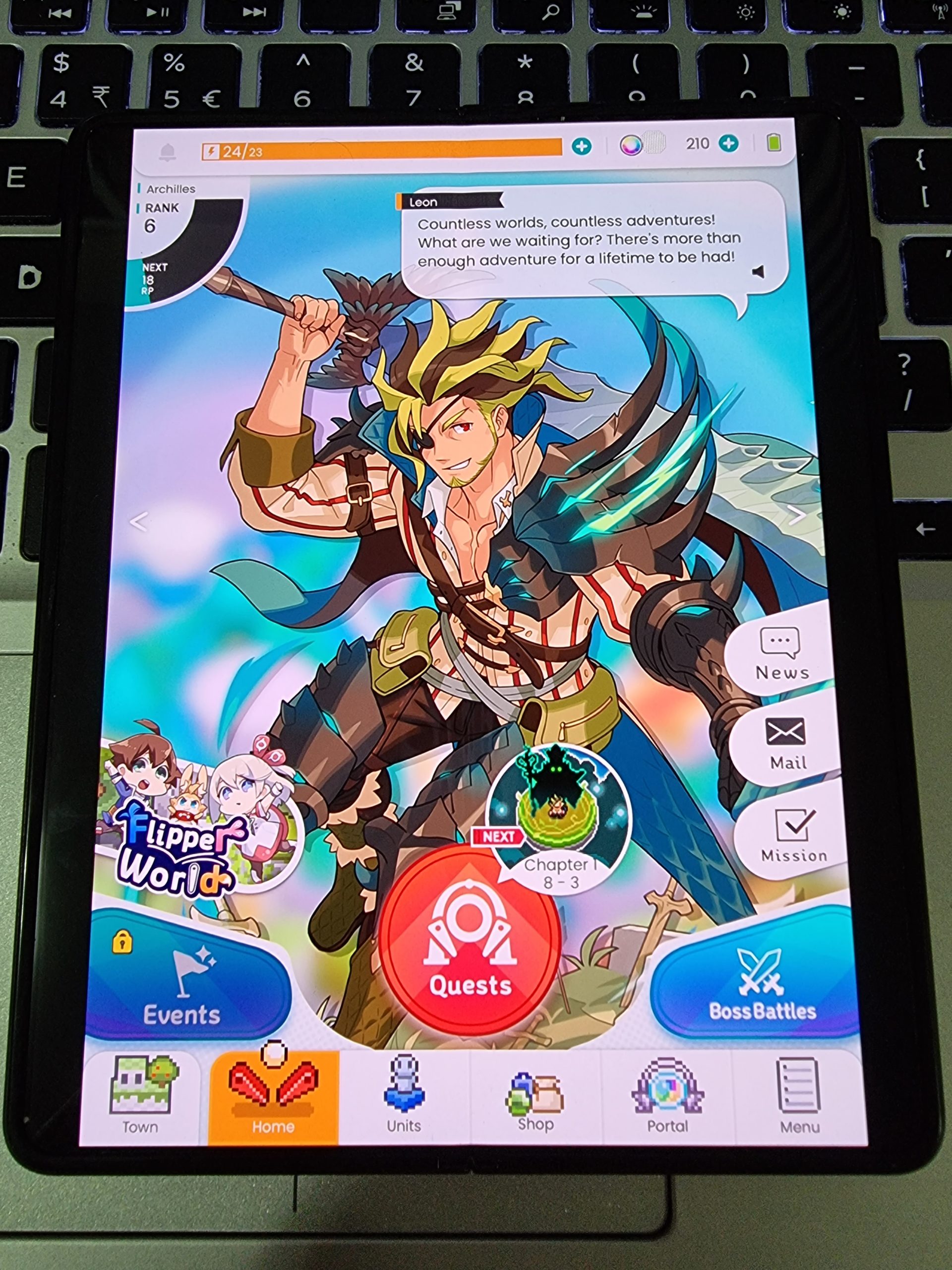 The few games that I've been playing on it – World Flipper, Genshin Impact, Ragnarok X Next Generation, and some puzzle games have all been handled well by the phone and there were no cut-offs or any interference of any sort.
I'd love to talk more about this section but I need to play some more games and see how far I can push the Z Fold 3 when it comes to video gaming. More will come in the full review.
Day to Day Experience So Far
When I started using the Z Fold 3 as my main phone, there were a lot of adjustments needed. I was used to a certain way of holding my phone, applying a certain level of strength, and have many certain habits and expectations that I've developed over the years from using the Note series.
I receive many text messages on a daily basis and I need to reply to most of them. In the Z Fold 3's folded form, the smaller screen size inevitably caused the on-screen keyboard to appear smaller as well and it was quite challenging at first adjusting to that.
Of course, I could just unfold the phone and reply to or browse anything I want without a problem, but there are times when I just needed to reply with a short message, and having to unfold the phone to do that every time seemed a little too troublesome.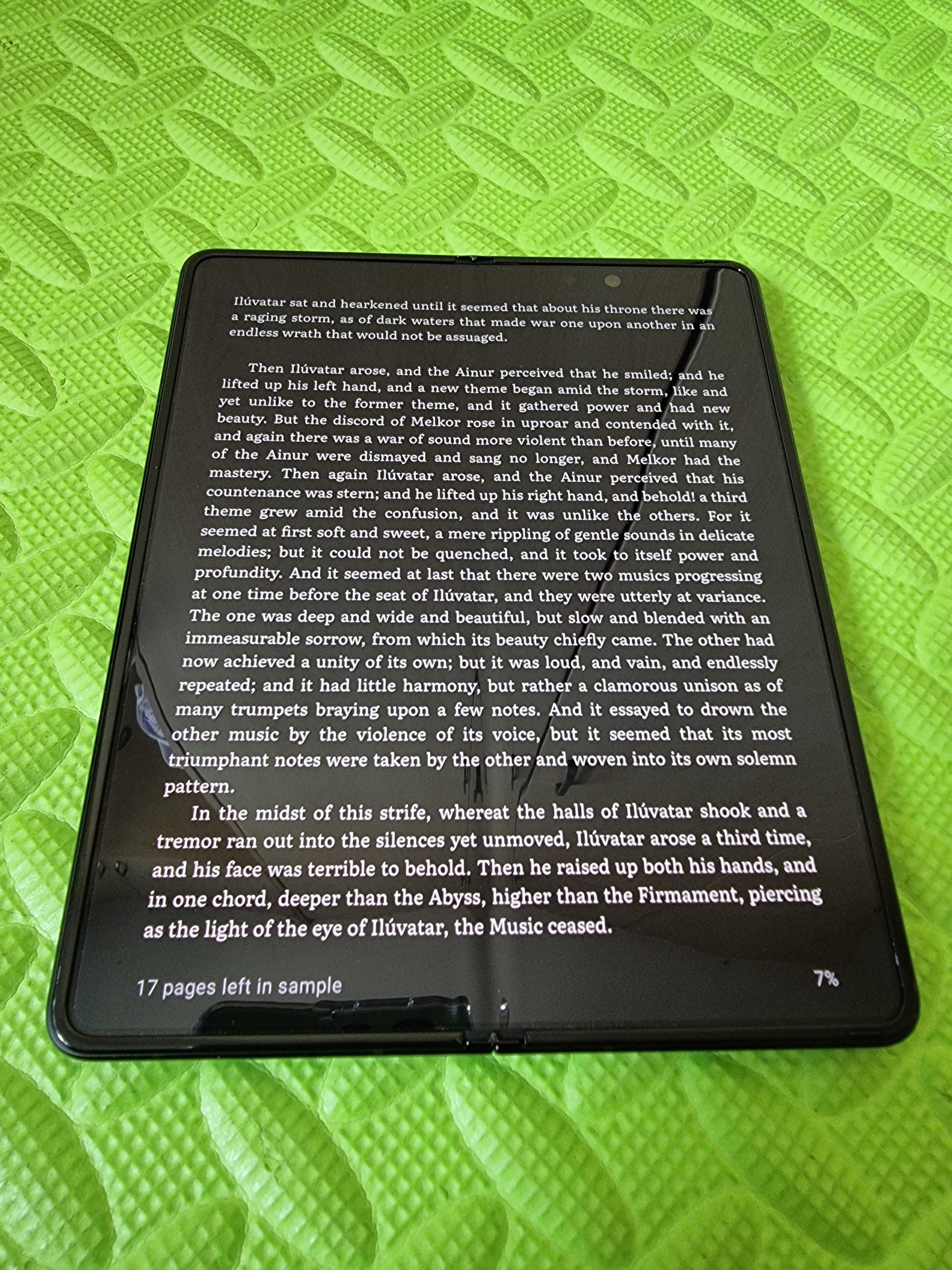 There are many other adjustments that I needed to make and some of them involve the extra steps of folding-unfolding the phone but I am adapting well so far.
I guess I owe it to this golden age of technological advancement where progress and changes are an annual routine and evolving with technology and adaptation to changes is now a trait many of us have.
More to come in my full review.