After its release on Apple Arcade and PC, paper plane adventure Lifeslide is getting a port for the Nintendo Switch. Developer Dreamteck has announced April 20th 2023 as the release date. The game has been recognized for its original flight mechanics, emotional design, and the variety of challenges it offers.
Lifeslide is a continuous experience where players fly a paper plane through seven stages of life. Each stage introduces new challenges and mechanics that will put your skills to the test. From learning to fly to navigating treacherous weather conditions, Lifeslide offers a one-of-a-kind experience that is relaxing and endearing but also quite challenging. Apart from the story mode, there are also weekly challenges with leaderboards as well as a Zen mode which endlessly generates new experiences.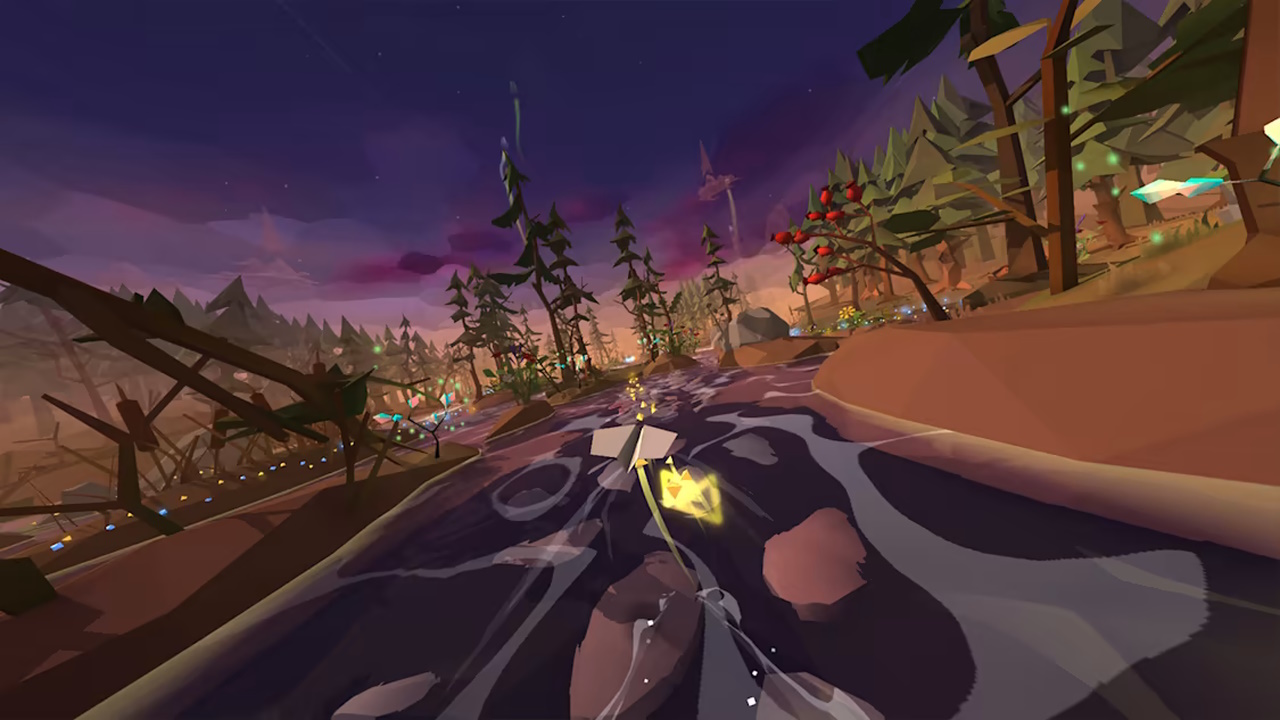 To make all this possible, the developers had to perform many optimizations to bring the seamless level transitions over to the Switch.
Lifeslide has three modes of play:
Story – 28 procedurally generated levels in chronological order
Zen – configurable laidback endless experience
Cross-platform Weekly Challenges – fly fast and close to objects and climb the weekly leaderboard