SQUARE ENIX has announced that the next RPG instalment in the widely beloved Mana series, Echoes of Mana, is now available to download on iOS and Android devices worldwide. In celebration of those who helped Echoes of Mana reach the million pre-registration milestone, players will receive a variety of exciting in-game items to help them embark on their journey, which includes 2,700 Spirit Crystals, 3★ Primm (Boomerang) ally from Secret of Mana, a 4★ Memory Gem illustrated by HACCAN, a 4★ Knitwit Icon, a 4★ Benevodon Spirit Icon x1 and 100 Awakening Orbs.
Echoes of Mana is a free-to-play mobile RPG designed and developed by Wright Flyer Studios (WFS, Inc.). The title features an original story that weaves together both new and beloved Mana series characters alike. Players will be able to enjoy the action gameplay they love from the series and battle with friends through a multiplayer mode. Other features include:
2D Action RPG with Simple Controls & Layers of Features – players can swipe and tap with ease using skills and items to dominate the battlefield.
Get immersed in a new storyline featuring characters from the past Mana games – Guided by the Mana Goddess, players can watch as their story unfolds into a journey across worlds in search of the sword that holds the key to saving all life. Players can reunite with familiar faces from past Mana series titles, and encounter new characters too.
Ability to form a dream-team party with characters across titles – players can mix and match characters old and original into your party, then lead their customized team to victory in battle
"We're thrilled to bring a brand-new Mana game to the mobile platform."

"I hope that it can become a special place for Mana fans to come together,"

Akira Haruta – Echoes of Mana Producer
We're celebrating the Echoes of Mana release with loads of events!
The "Release Celebration" harvest is now available! This harvest features 4★ ally-echoes "Duran -Thrilling Blade Flash-" and "-Pride of Amazon- Riesz"! You won't wanna miss it!
Start your journey on the "ripe" foot with the "First Fruits" login bonus! Log in every day during the event period for awesome items to help you on your way.
Your one-way ticket to the stars! Log in for the first time and get a free 4★ ally-echo harvest ticket, which you can use to get one 4★ ally-echo free!
Fight your way to the top! The first-ever Echoes of Mana story event, "Trail to the Toughest", begins soon after launch!
And so much more!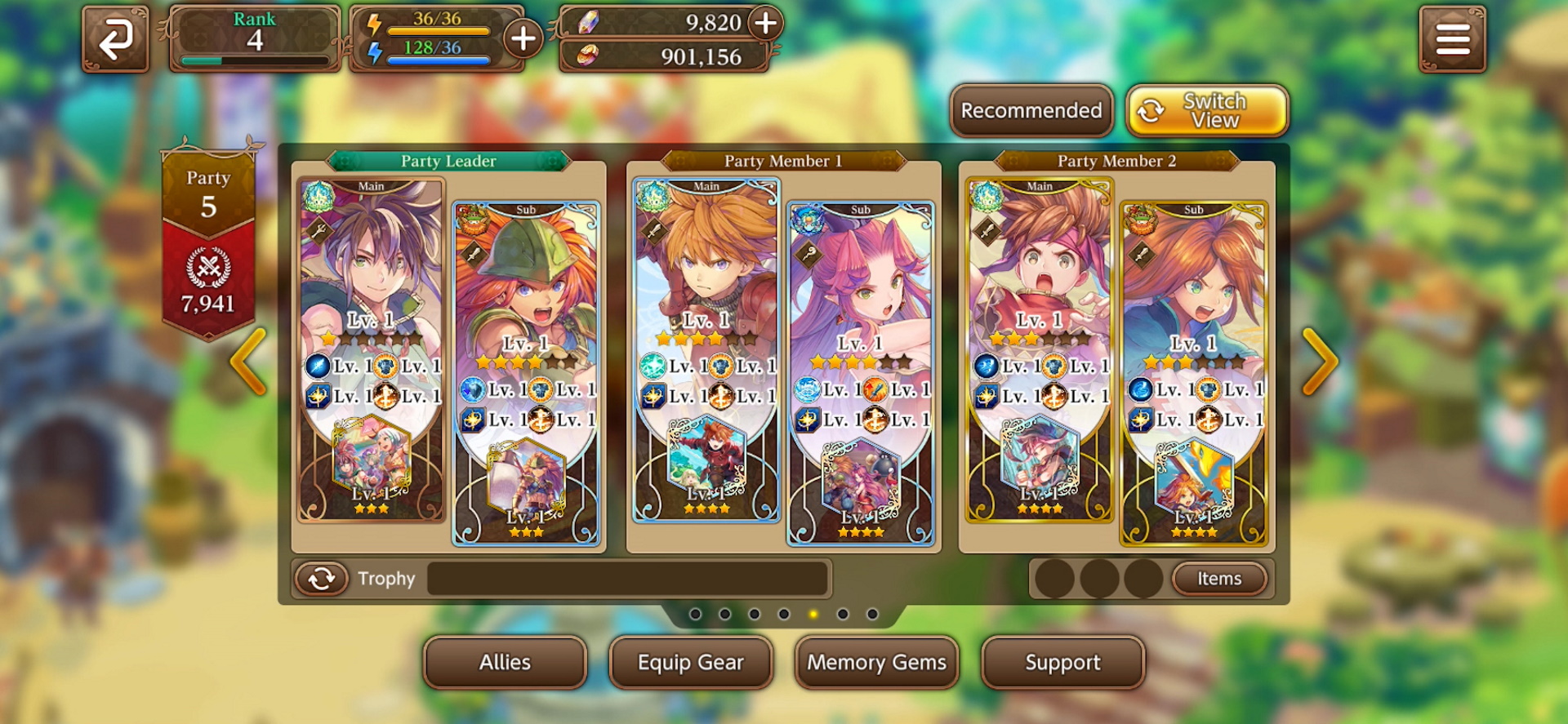 The adventure is just getting started, so stay tuned for more awesome content and characters to come in future updates!
The first-ever Echoes of Mana story event, "Trail to the Toughest", starts April 29th at 6:00 UTC (14:00 MYT)
Danger lurks on every floor with the high-level "Twillwool Tower"! Start your climb in an upcoming update.
New allies are added regularly! Dawn of Mana's Keldric and Legend of Mana's Elazul and Lady Blackpearl are coming soon, with more of your Mana favourites to follow!