EA SPORTS has revealed the cover for the EA SPORTS FC 24 Ultimate Edition which will feature some of the game's top players alongside past legends. The star-studded cover marks a new era for EA SPORTS as fans and players help usher in a new chapter of the world's game with FC 24.
The EA SPORTS FC 24 above, captured entirely in EA SPORTS' Frostbite Engine, fans can watch the FC 24 Ultimate Edition cover come to life and get a first look at the new game. Voiced by Daniel Kaluuya, Academy Award-winning actor, producer and writer, the film speaks to EA SPORTS' commitment to bringing the global EA SPORTS FC community closer than they've ever been to The World's Game and invites fans to be part of the future of football. One that's being built for fans, by fans.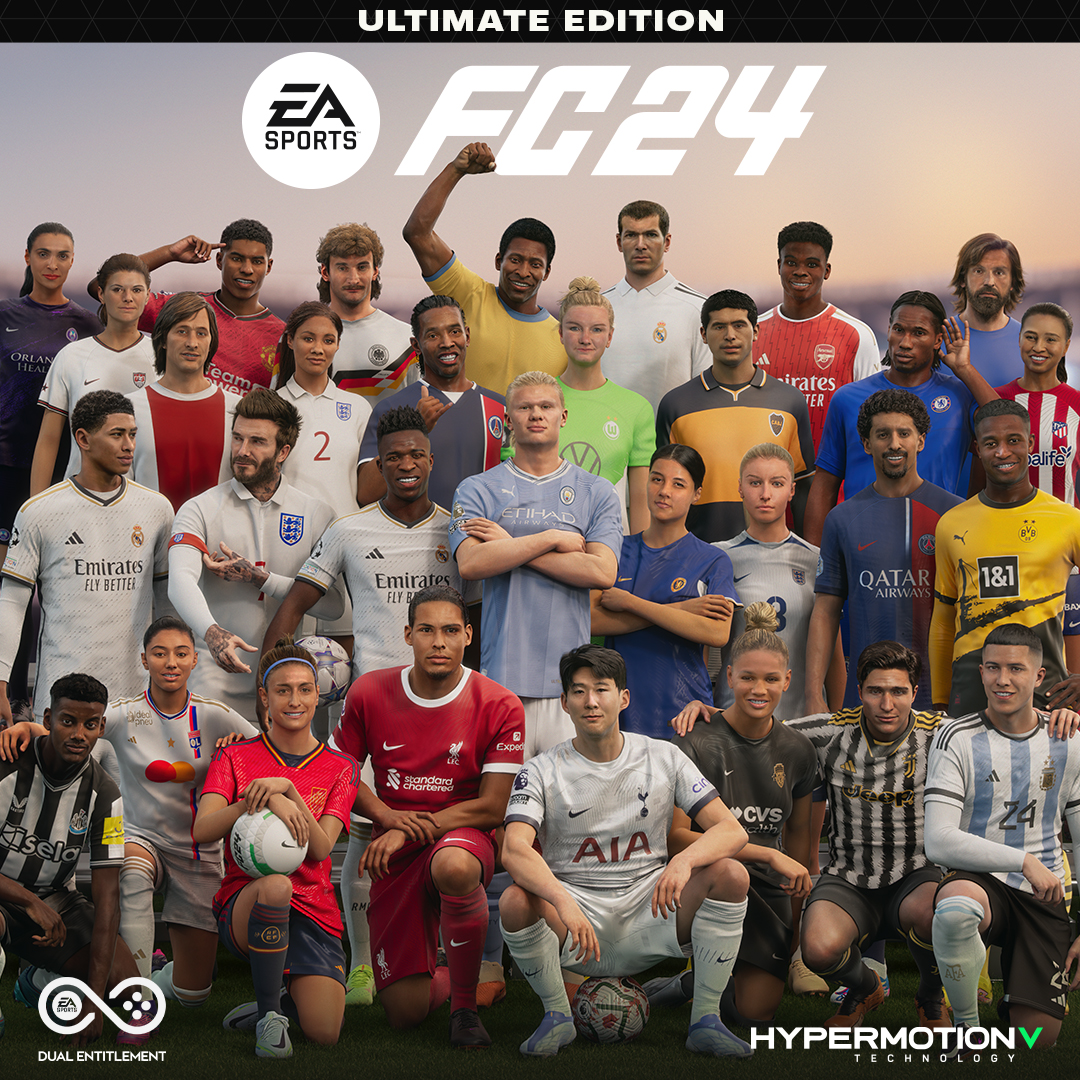 To kick off a whole new chapter and in celebration of EA SPORTS FC™, the global football community is invited to Join the Club at a special livestream event on 13 July. This event will feature a keynote from executive spokespeople & special guests, including details on the upcoming EA SPORTS FC 24 title, and reveal of the highly anticipated Standard Edition global cover athlete.
EA SPORTS FC will become the future of football from EA SPORTS. Alongside our 300+ license partners across the sport, and ready to take global football experiences to new heights, on behalf of all football fans around the world.