Yup… You heard that right. Deemo which has been released for Nintendo Switch back on September 28, 2017 (by developer Rayark), will be having an update to be compatible with a Piano Toy-Con via Nintendo Labo Toy-Con 01: Variety Kit later on October 2018. This thing right here: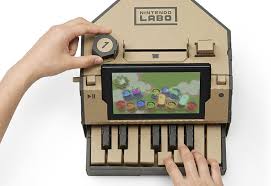 Here's the trailer for the game, if you have not heard of it:
Deemo is a Piano rhythm game set in a fantasy world, simply just touching the notes as it comes down. With over 200 pieces of music to choose from, with multiple difficulties as well.
Deemo is now available on Nintendo Switch