Whats up people ! So finally the Uncharted series is coming to an end in Uncharted 4, so to be honest, I've had big hopes for this CE, I mean hey ! Its the last we'd see Nathan Drake right ? So I went to pick up 2 units of CE this afternoon, one for me and another for my friend Kenn-ied , we then met up with some other friends at a Japanese restaurant (To unbox it there) . So lets have a look ! , Uncharted 4 Collector's Edition, credits to Mr Kenn-ied for taking the photographs.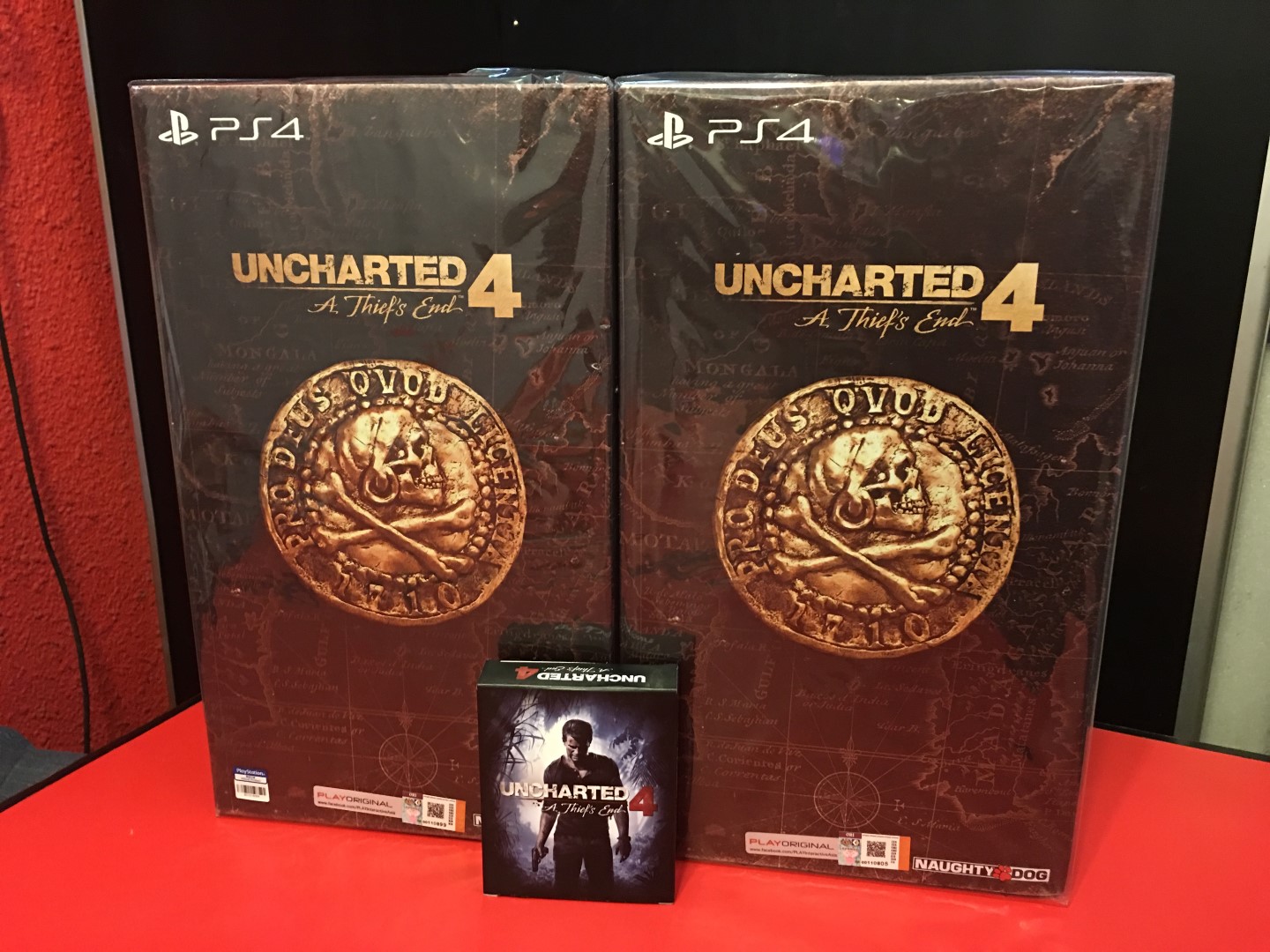 The smaller box contains a whiskey flask, Uncharted 4 Edition. Not part of the CE, we got it elsewhere, just thought we'd throw it in for the photo !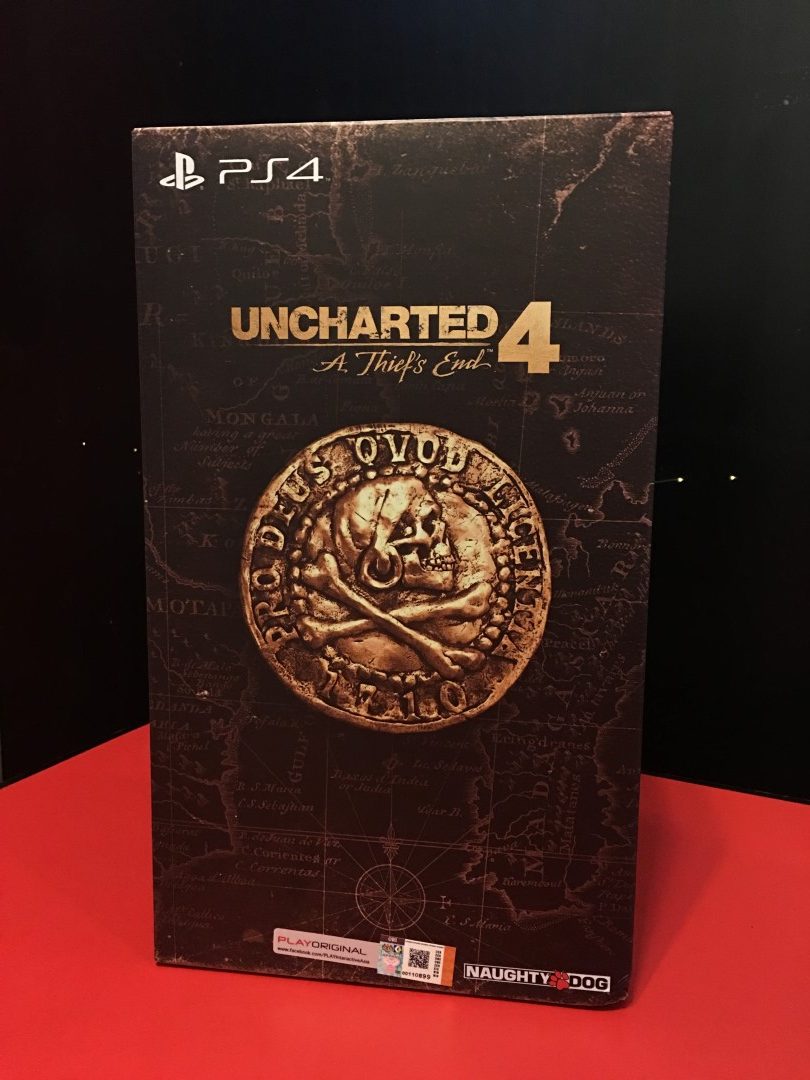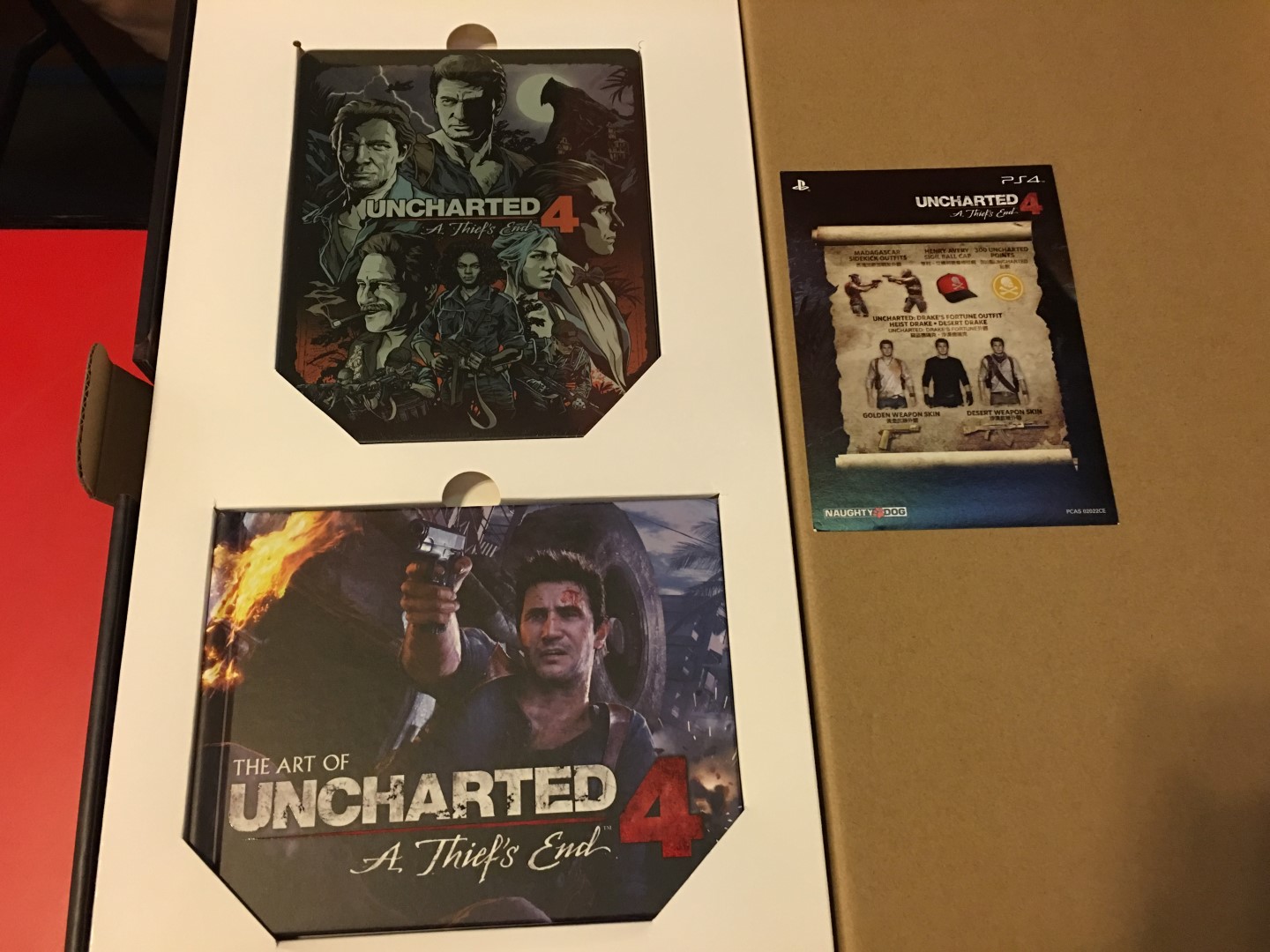 Once we opened the box, the Steel Case and Art Book is visible. I was quite disappointed with such a small and "ordinary" Artbook. sigh.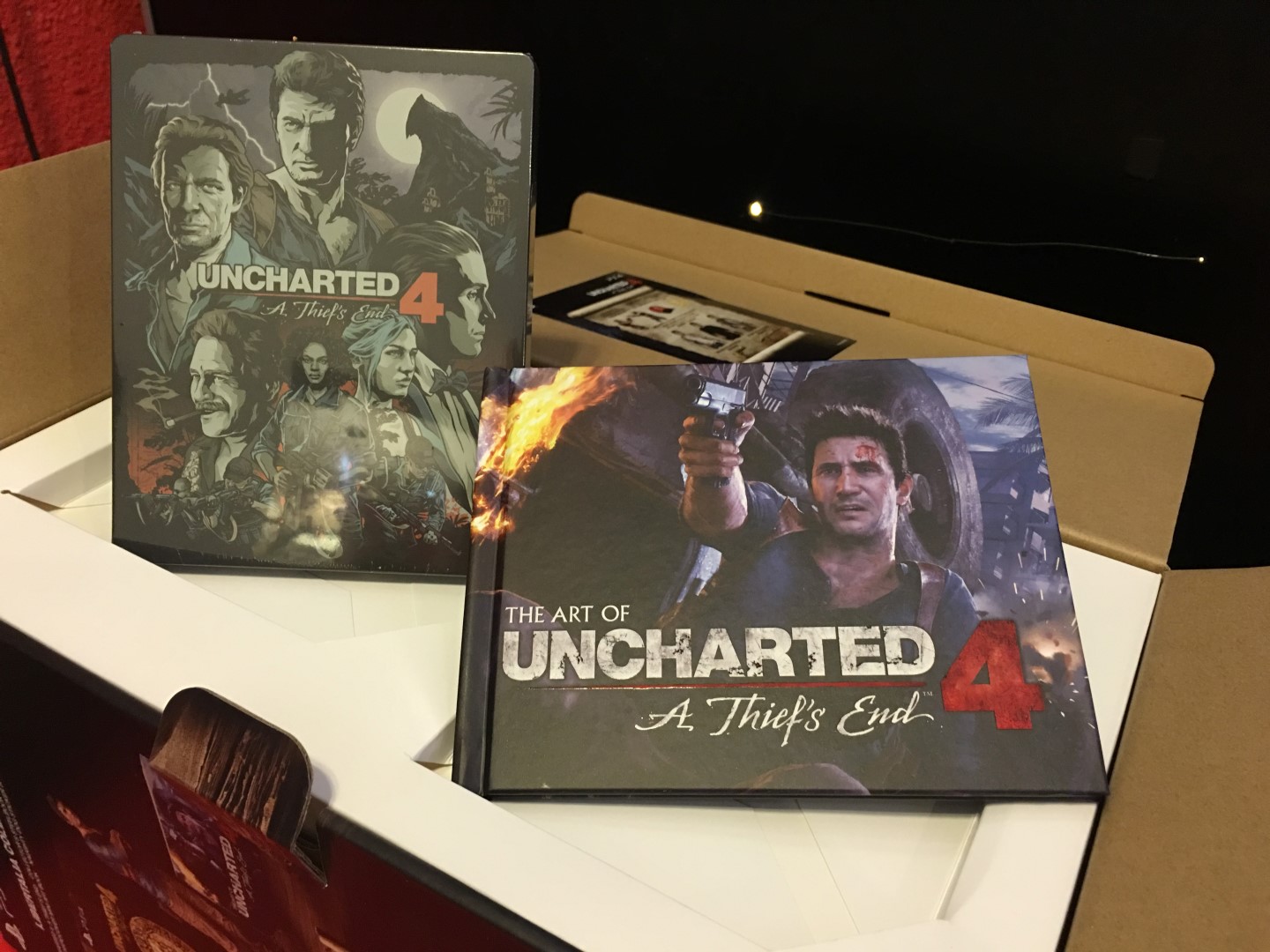 The steel case however is very well designed. I like it very much 😀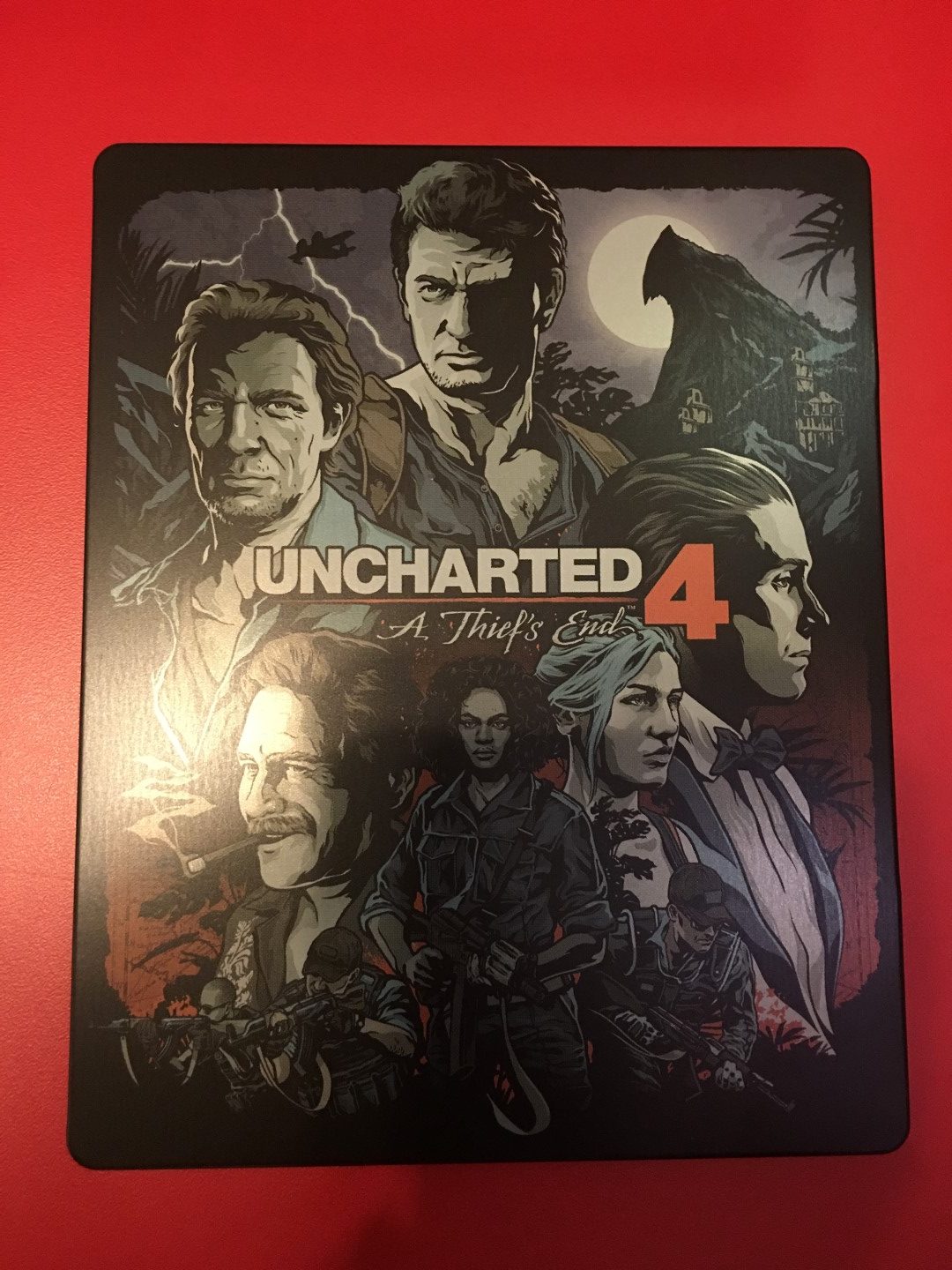 Back view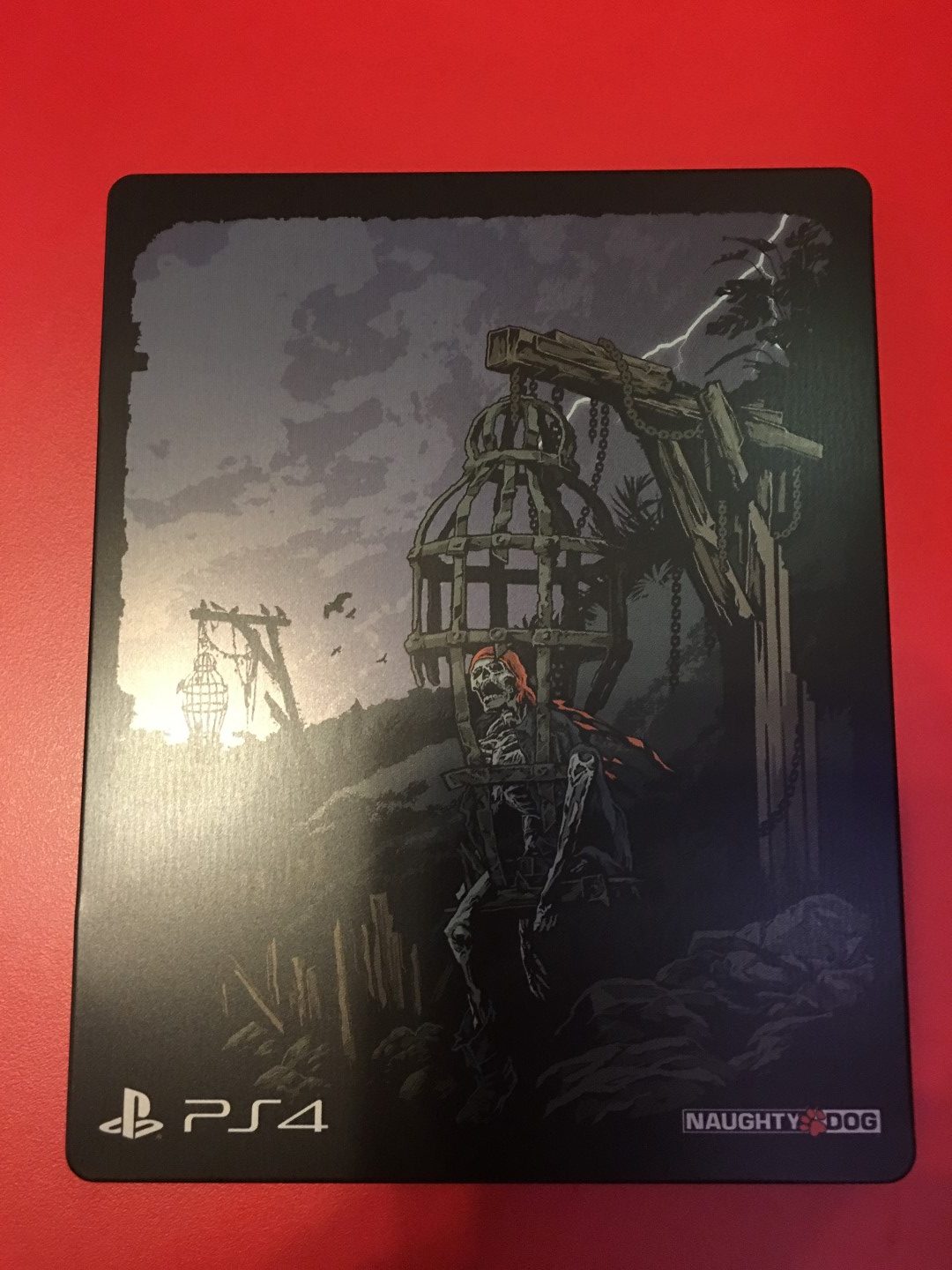 The Nathan Drake Figurine. Other than its tall, I really can't say its special. The quality is not bad however, I guess we got that going at least.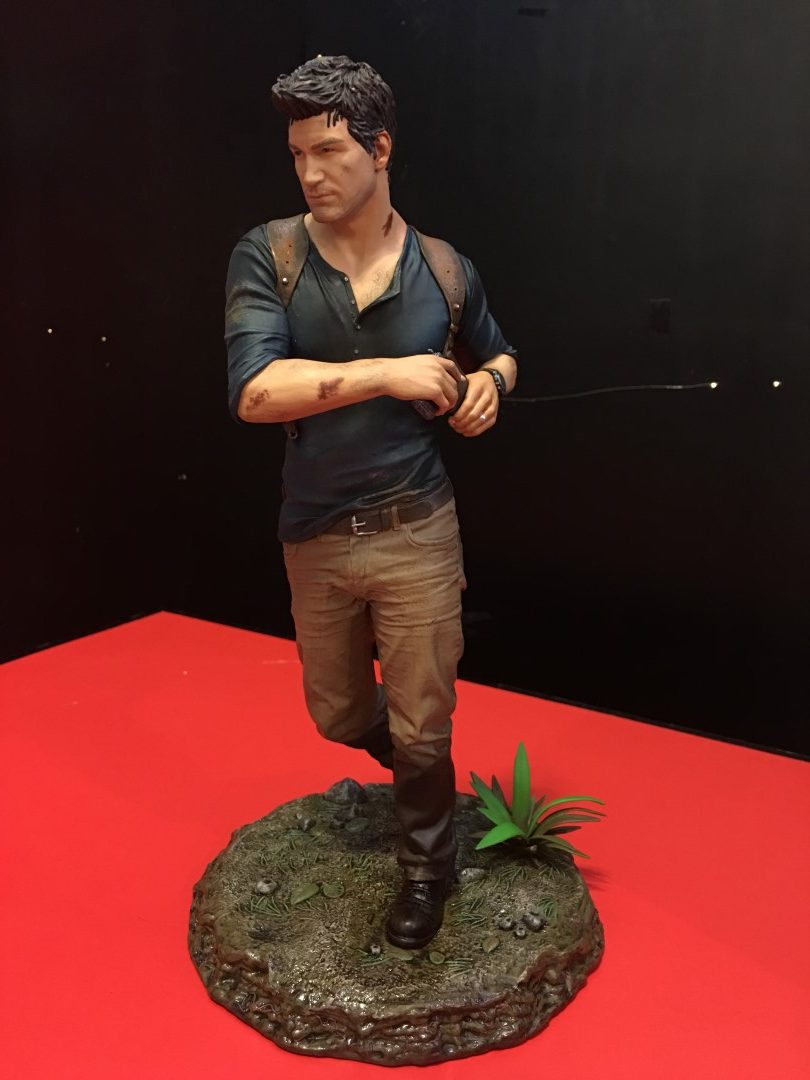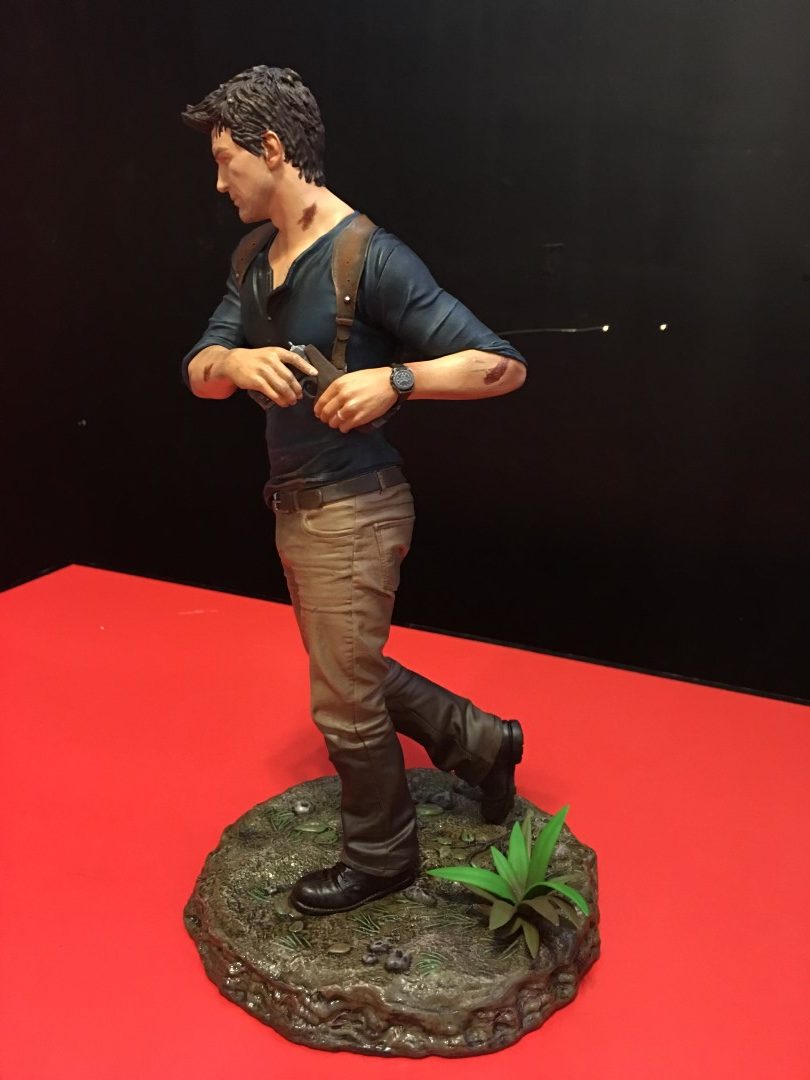 Well, here it is, the Uncharted 4 Collector's Edition !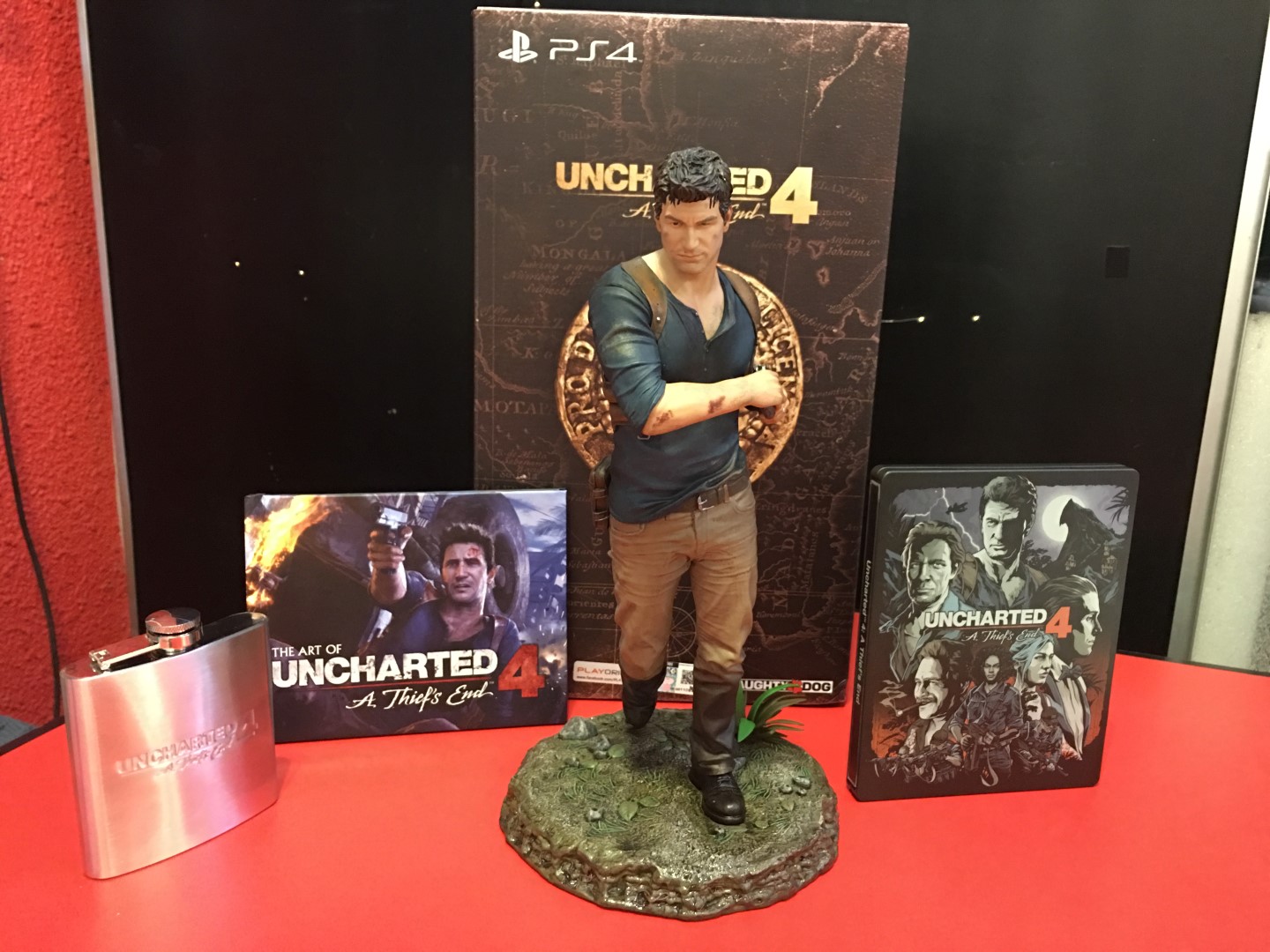 Again, the flask is not part of the Collector's Edition.