Here it is everyone! The highly anticipated Overwatch is finally launched. I am fortunate enough to receive very great help from our friends @ HeavyArm Game Store in securing a very very hard to come by Collector's Edition unit ! I've invited my friends from the BunnyTeam clan over to my place as we unbox this baby. Do forgive the bad lighting effect, bear in mind I am no professional and this is simply just a fan made project for fellow gamers. Special thanks to @Kenn-ied for his help in handling the photographing, only his steady hands can still bring all these to make sense under that bad light.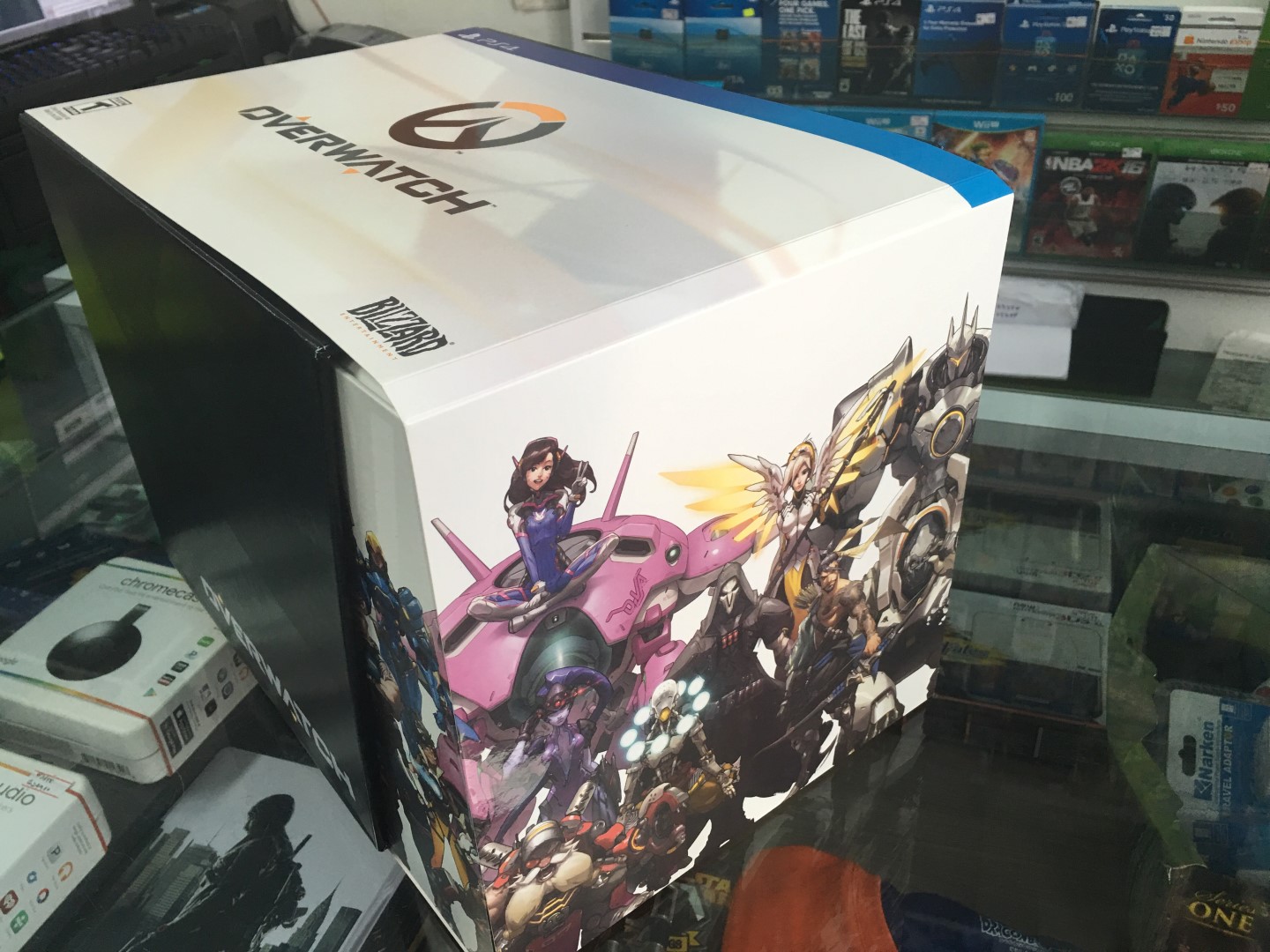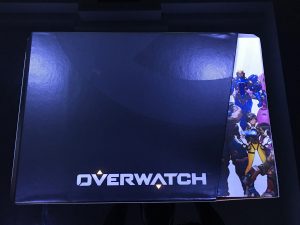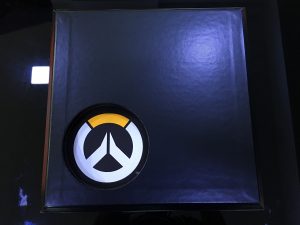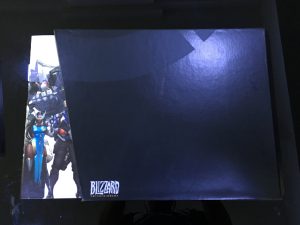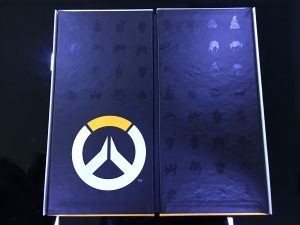 The box from 3 views.
When you slide off the black rock hard cover, this is underneath.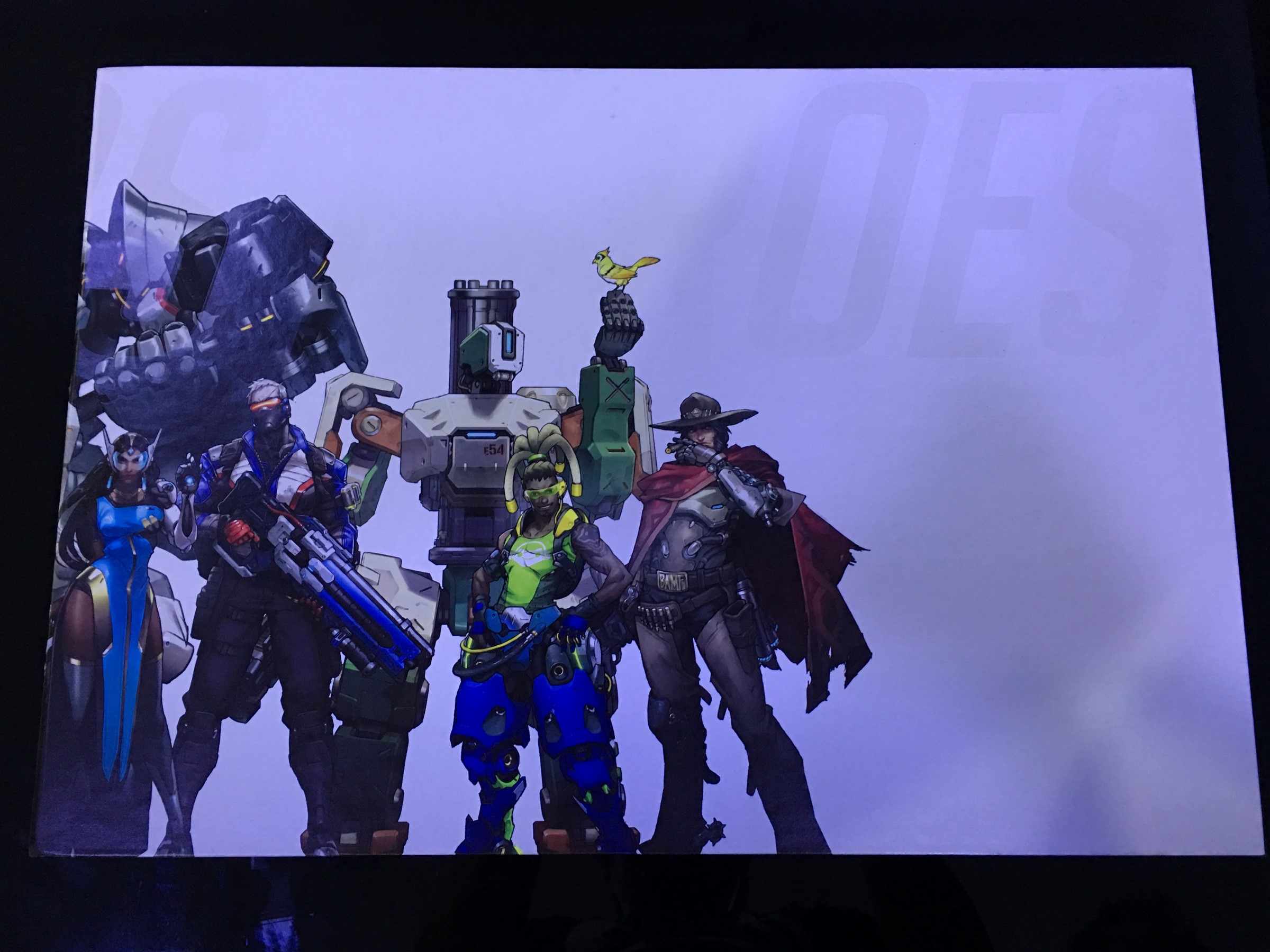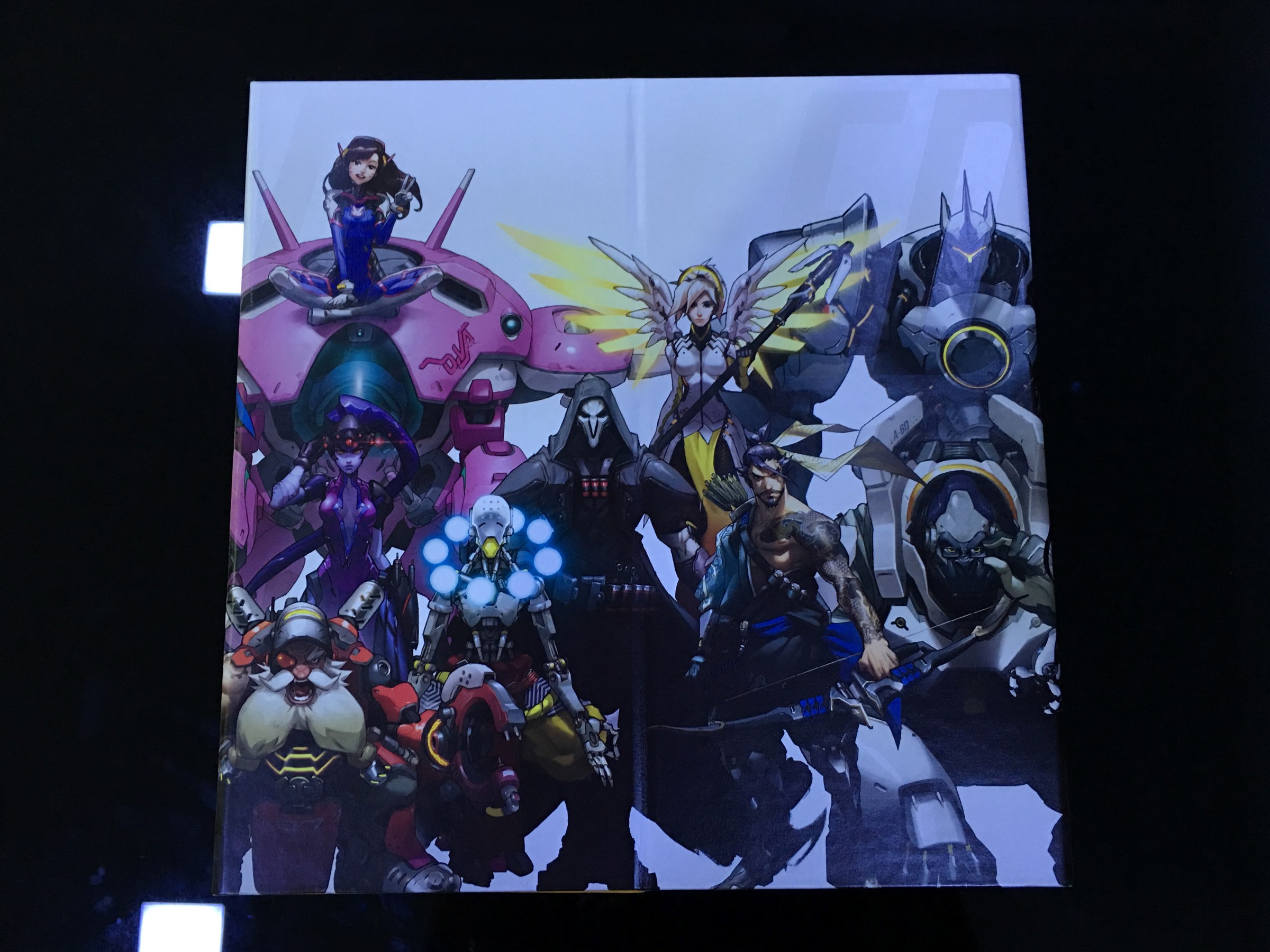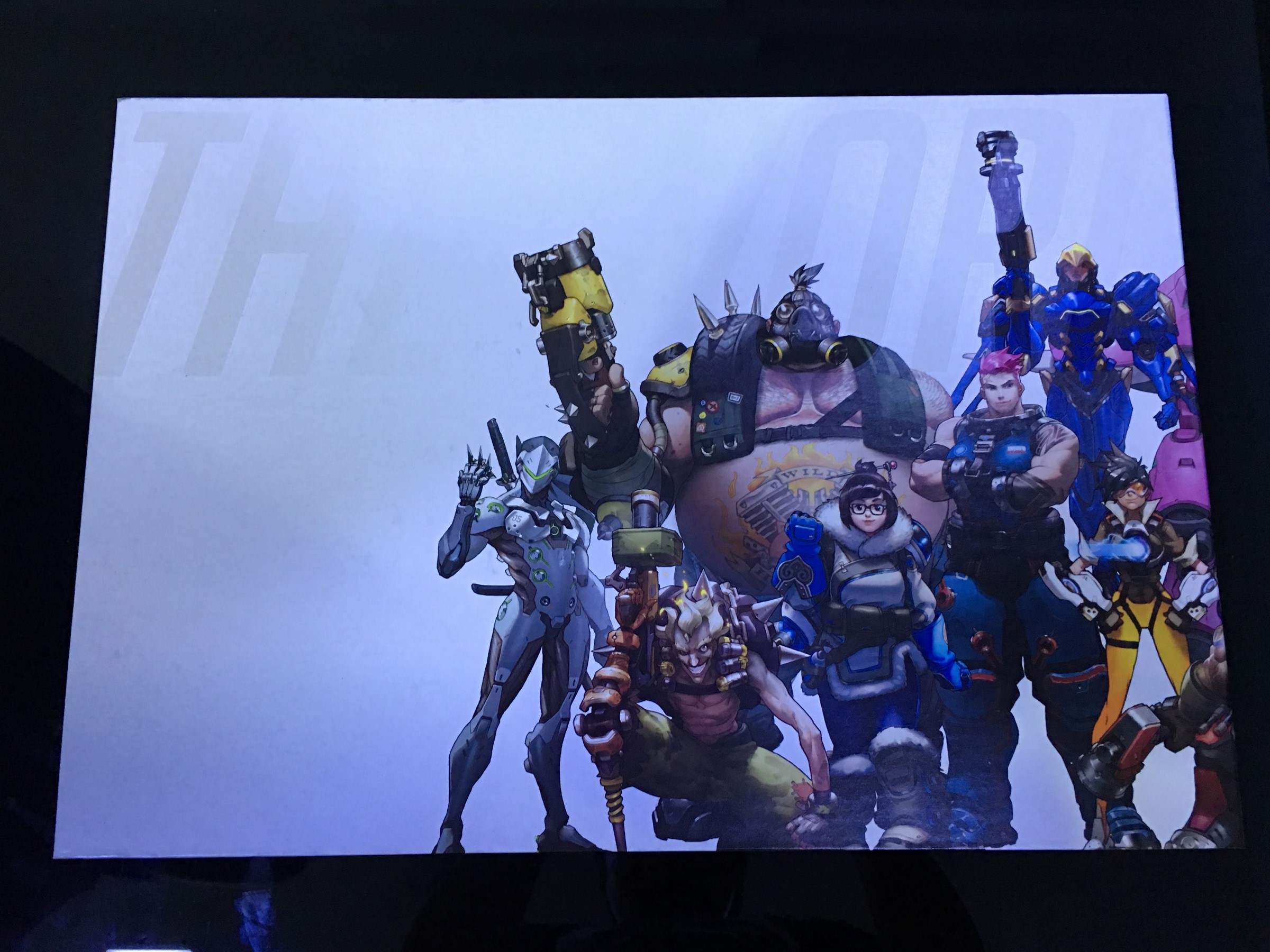 Now when you open the box up a little…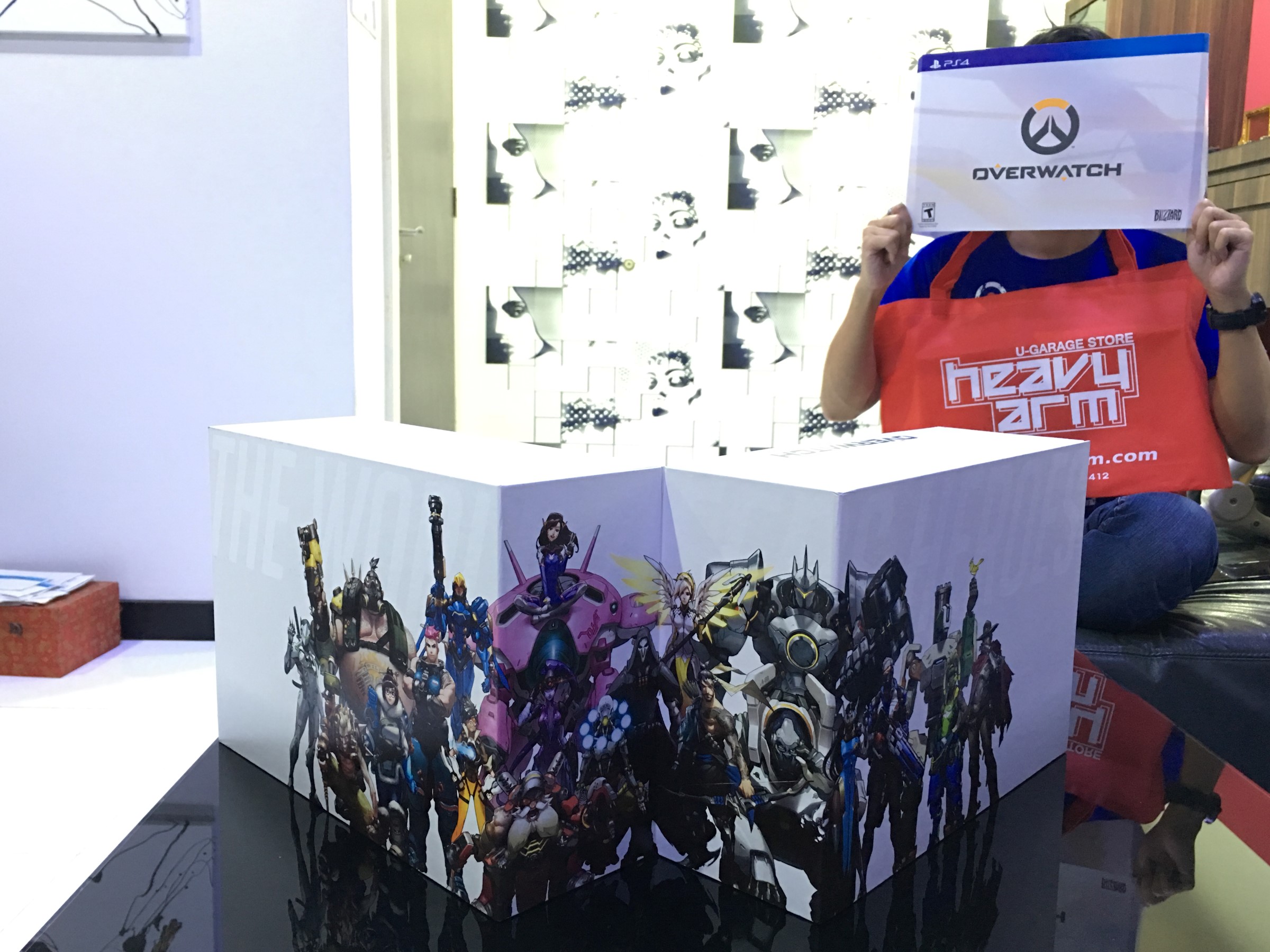 And yes, we made absolutely no effort at all to mask our attempt to promote HeavyArm's name and contacts. Because this is a really really hard to get CE and they went through hell to get it for us. But hey, look at that exterior box art !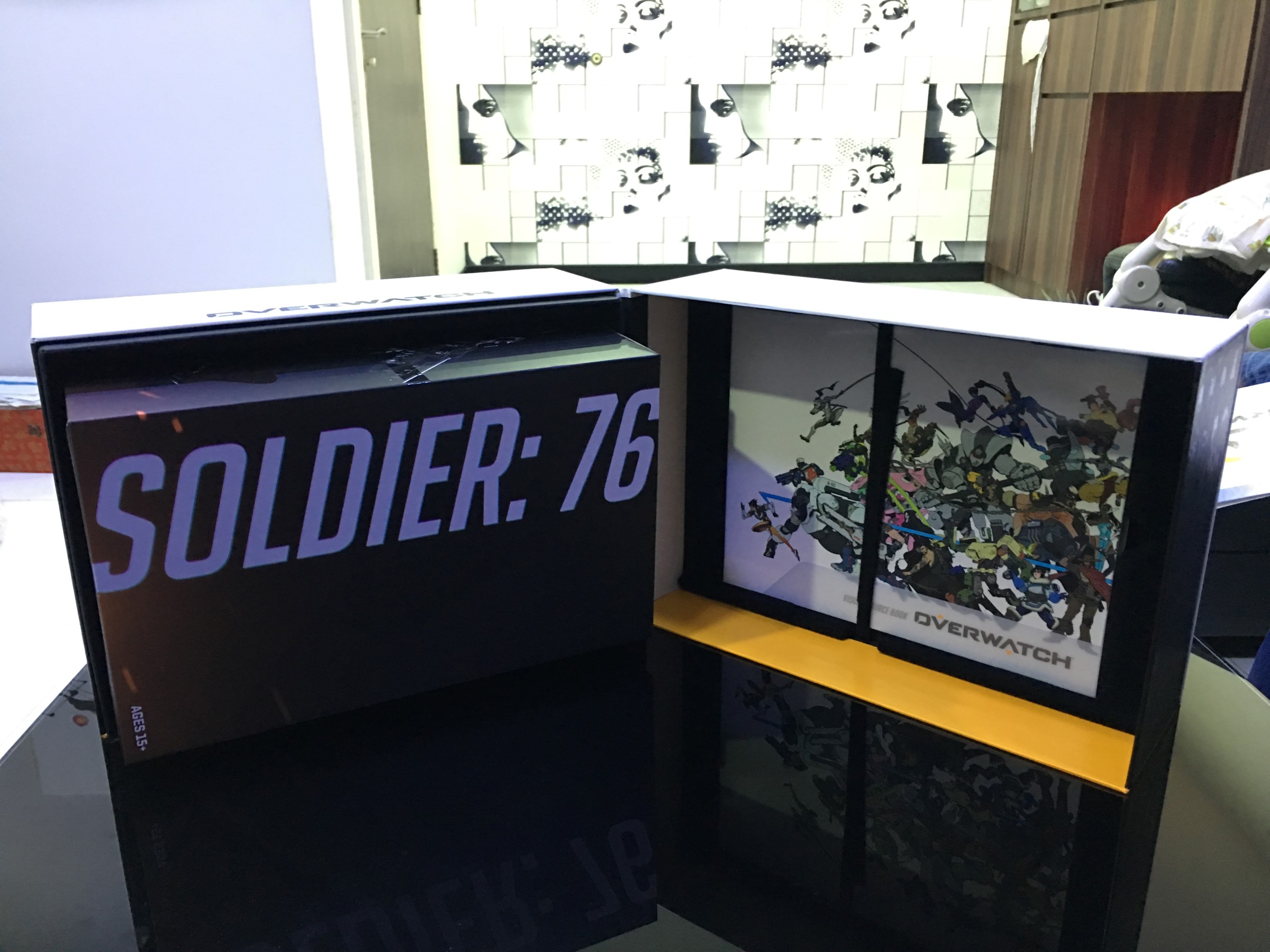 The inside of the Box !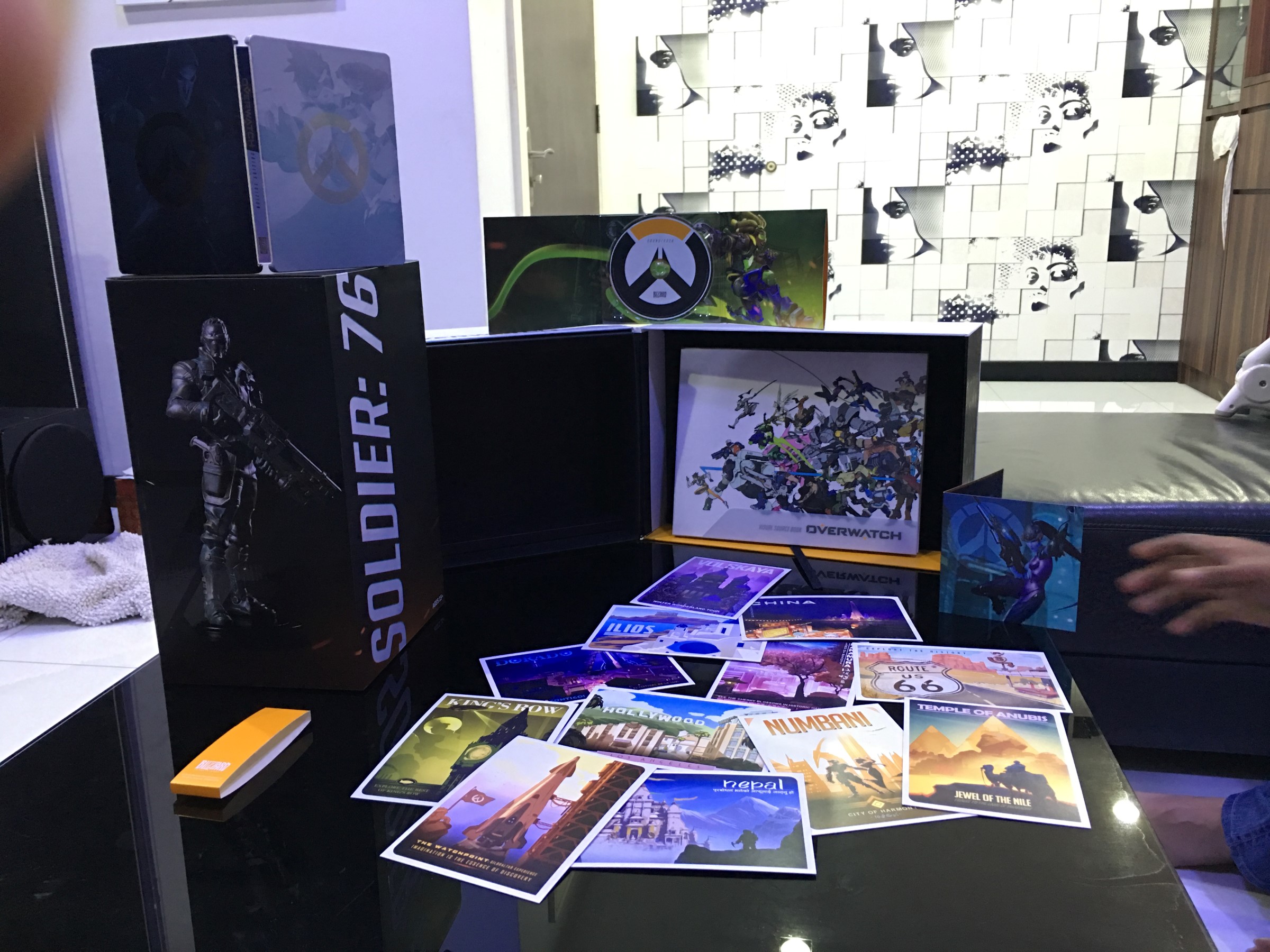 And after we pry further inside… oh my gawd the treasure….the freaking treasure…
Whats in this CE?
– Postcards with images of the maps in Overwatch
– Soundtrack CD with a very cool art printing of Lucio
– A very beautifully designed steel case
– A super beautiful and superb in quality Artbook (Not exaggerating!)
– A figurine of Soldier 76
– A sturdy and beautifully done box and exterior artwork.
Wow blizzard..wow…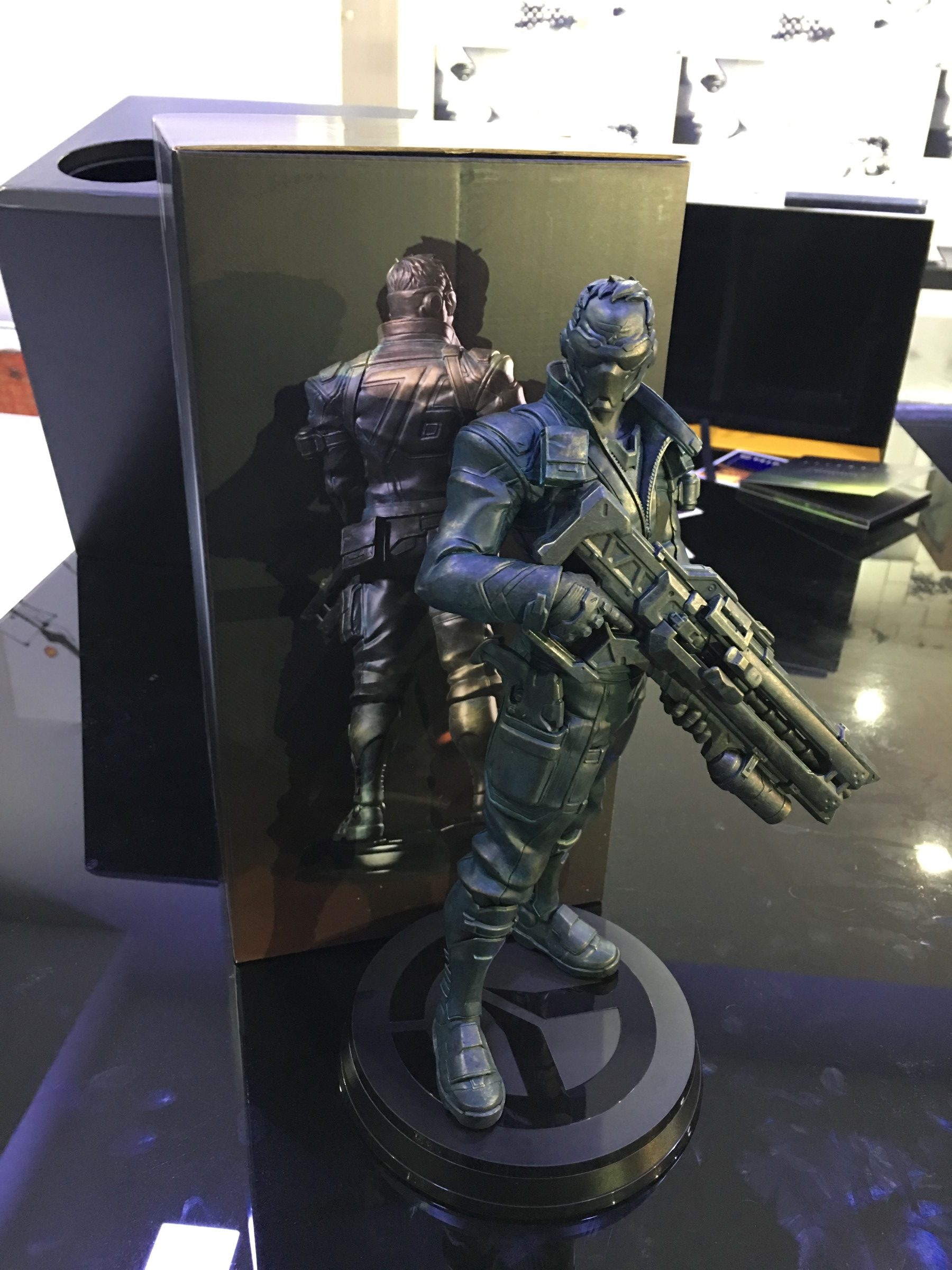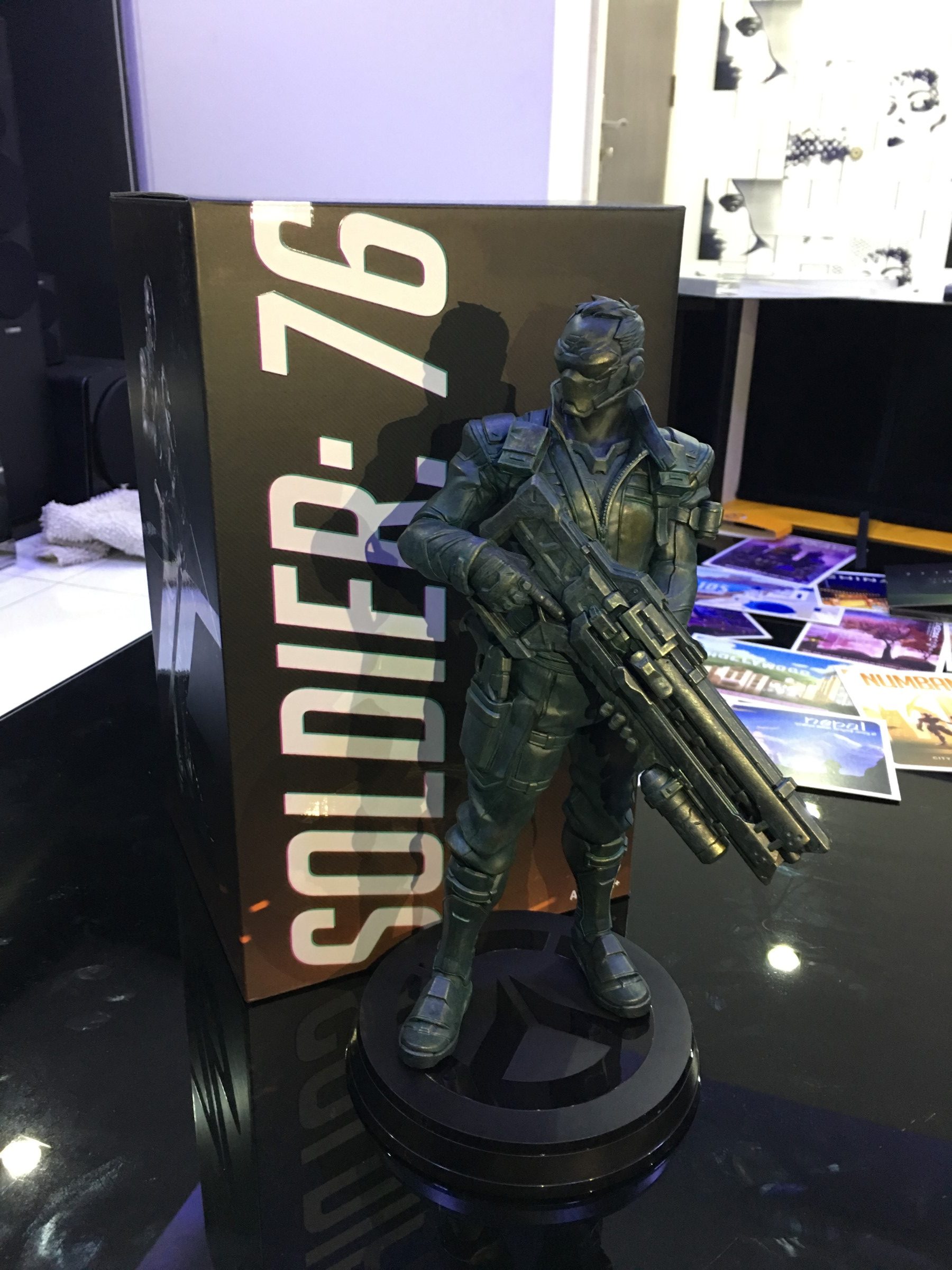 The ArtBook I mentioned! Its covered by an exterior piece of plastic cover and the inside of it is just amazing !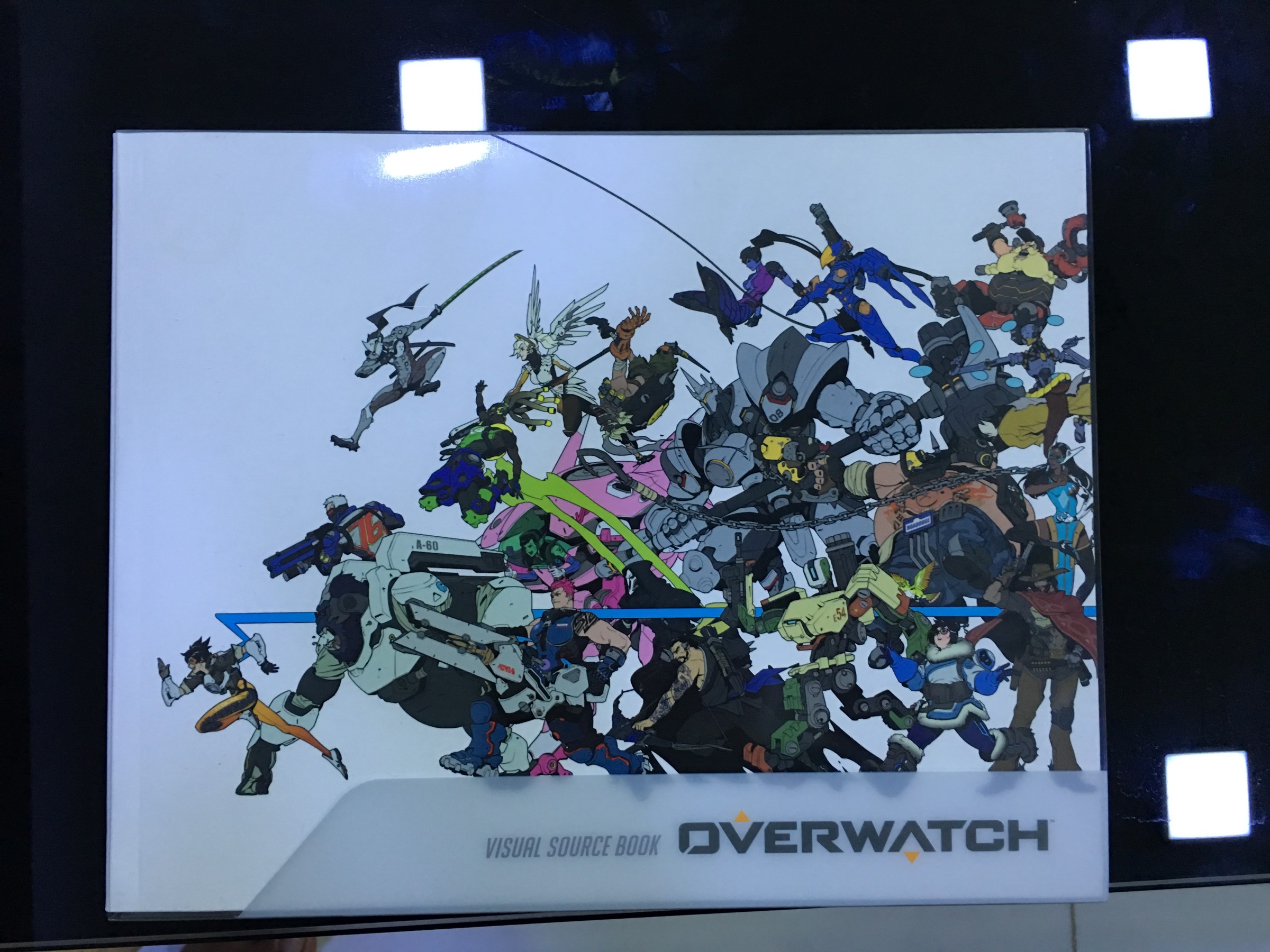 and the overall