Behold! We're gonna unbox Dark Souls 3 Collector's Edition today! Now first of all, it was difficult, DIFFICULT, to get this CE in the first place. Since this CE is kinda rare (in numbers) here in Malaysia, I had to pre order the standard edition with my seller in which will earn me a ticket for the "Lucky Draw" which in turn has this CE as its prize (Should I win) . So fast forward to today, here we are, I won.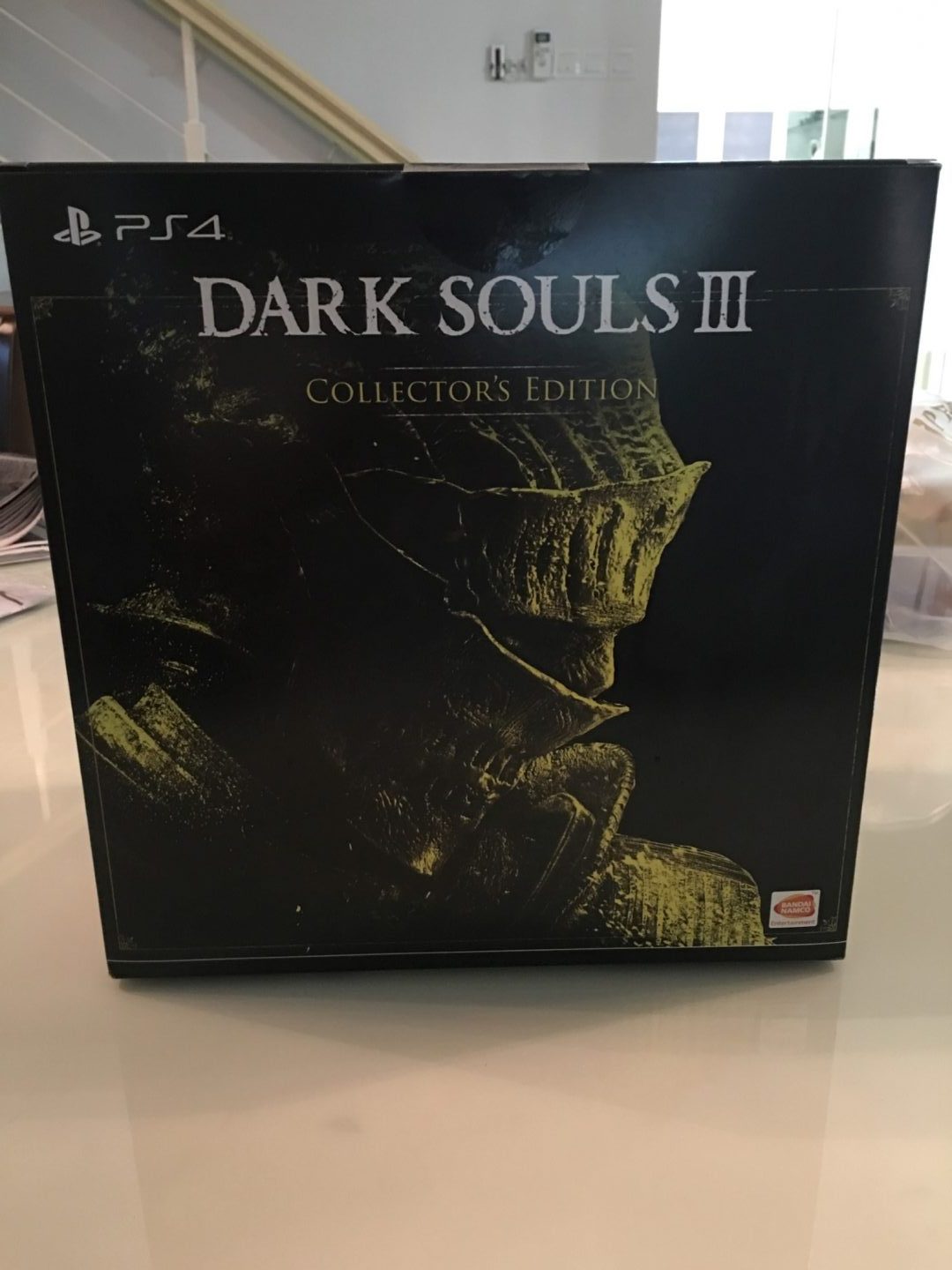 This is the box, its huge and feels kinda compact as if there are many items inside.
When I do this unboxing, I did it in a hurry because I was supposed to be somewhere else but I just couldn't wait till I come back. I've been waiting for this baby here for some time and I was extremely excited. I'd usually take it apart piece by piece and take an individual photo of the CE content, but in this case I just took everything out, place em nicely and take some photos of it.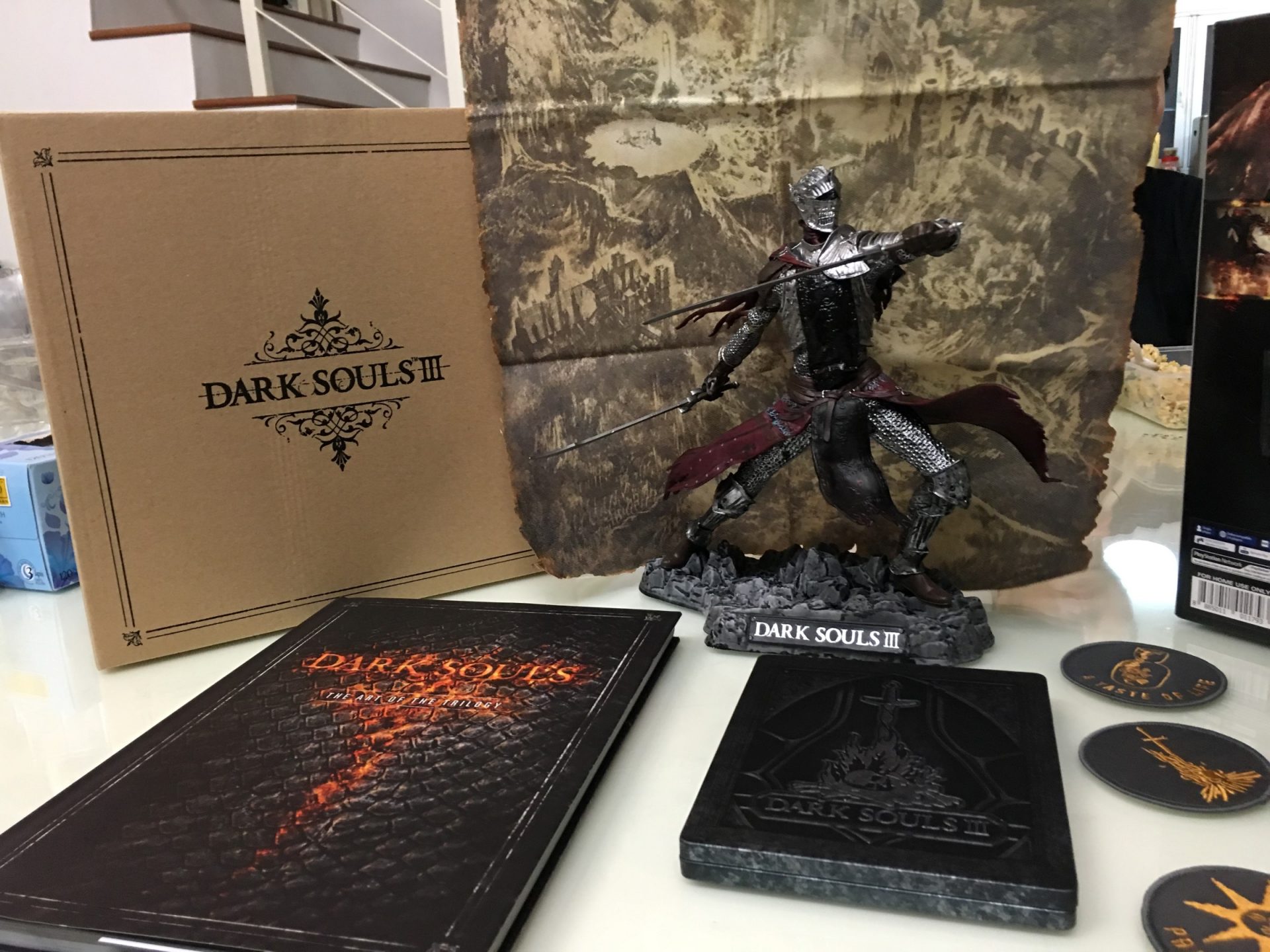 That ancient looking rug is actually a fabric made map poster. From bottom left, you'd see the art book followed by a very beautiful steel case and some Dark Souls 3 stitch badges. As you can see, the figurine is fantastic and if this doesn't spell awesome I really don't know what does. This CE is definitely in my list of "TOP 5 Collector's Edition of 2016" I have not come across any CE better than this one so far.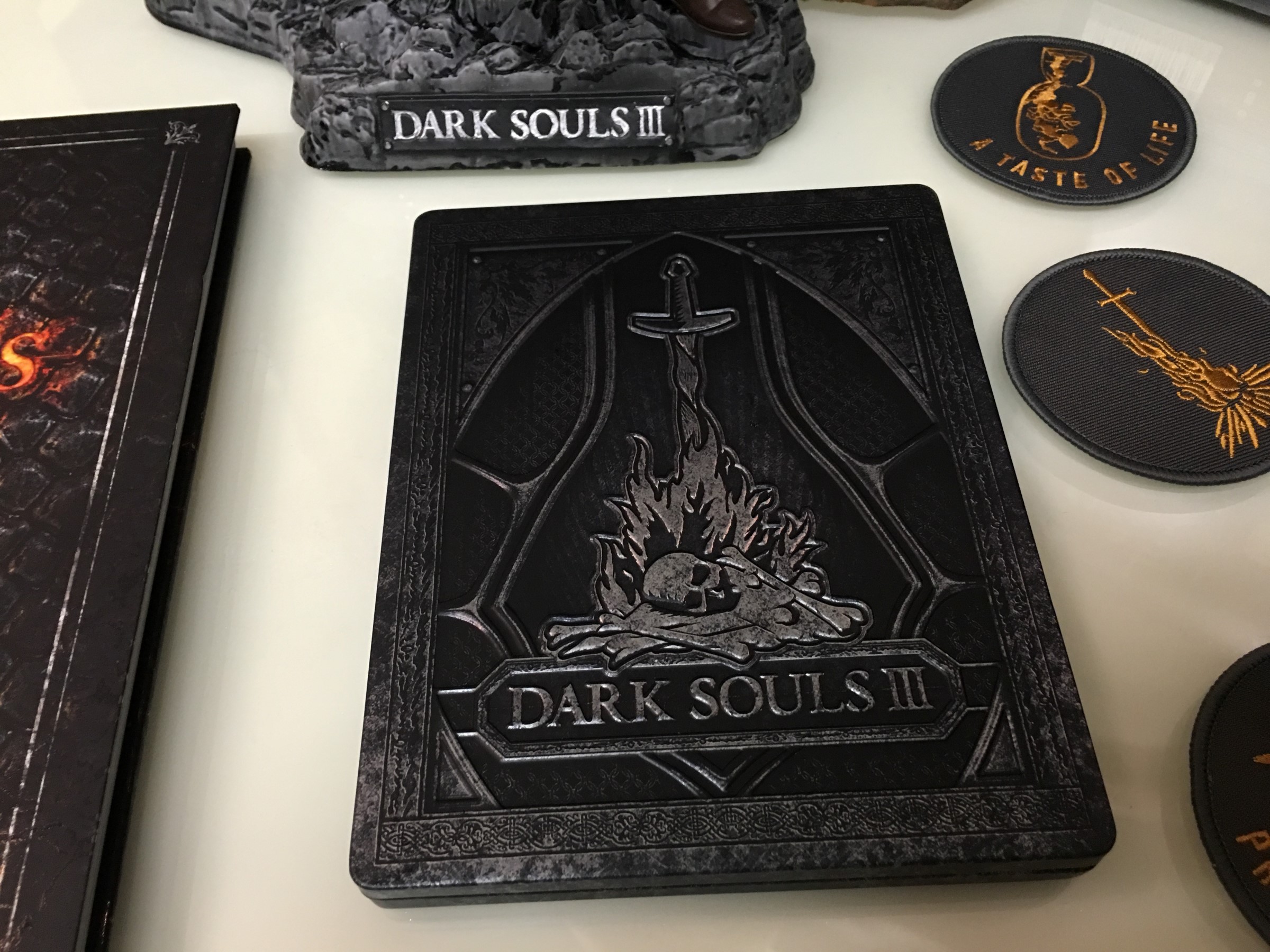 Closer look of the steel case. Did I tell you I am a sucker for steel cases? I collect them more religiously than I do Collector's Editions.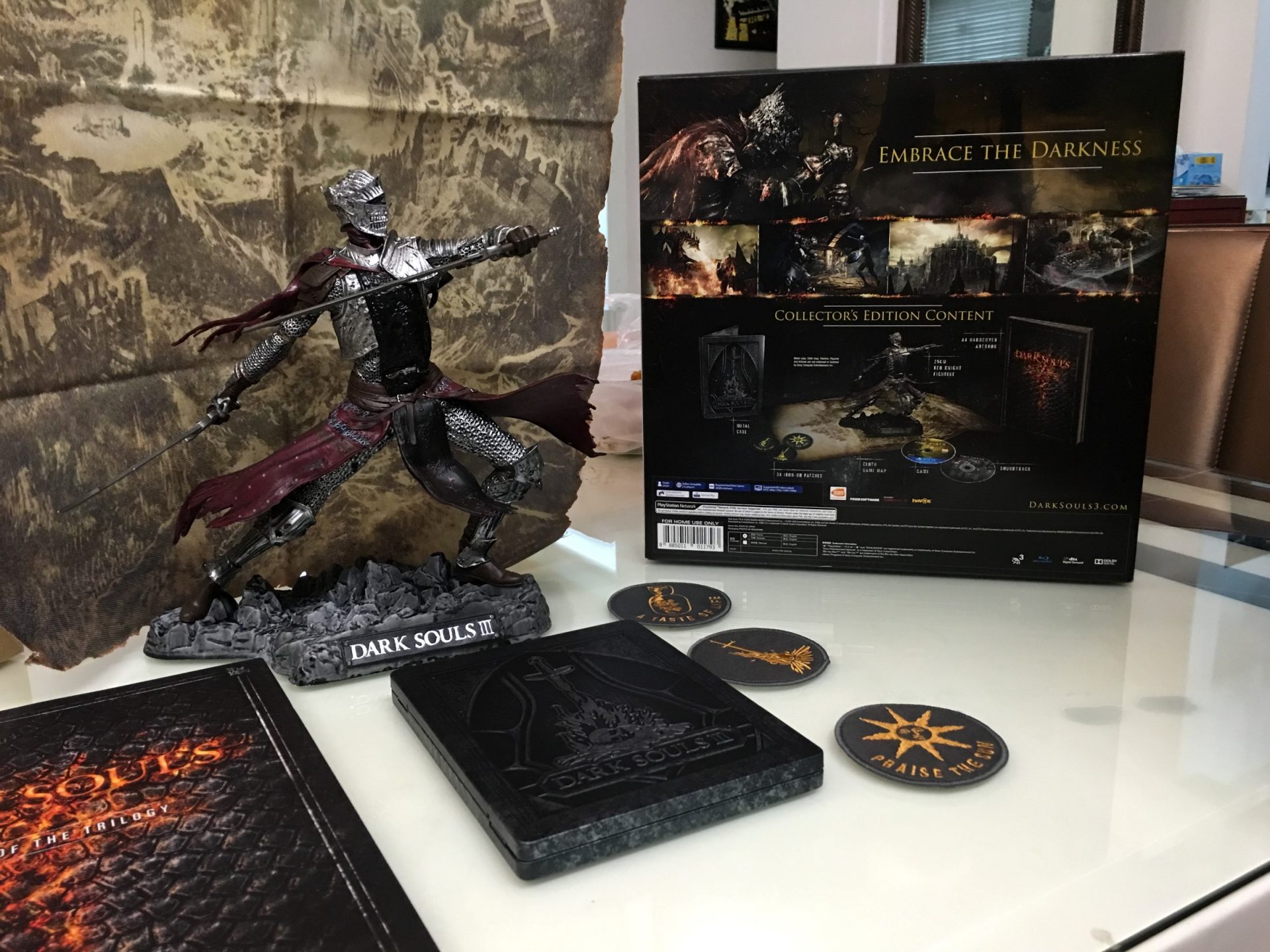 Look at the way the figurine is holding the two swords. Such art, such charisma, such gaya (style) absolutely sexy.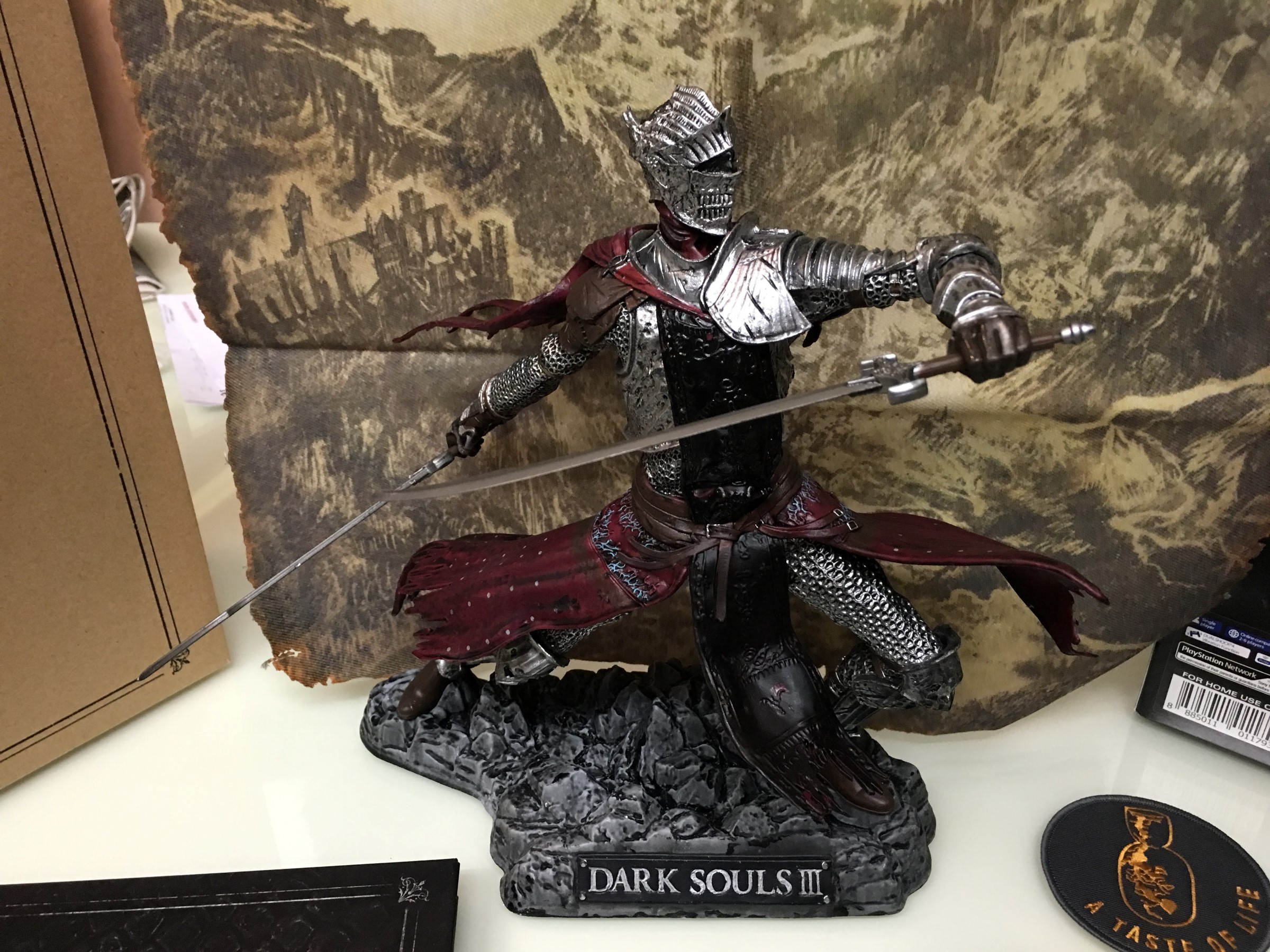 Closer look. Such level of detail ! Amazing really, kudos to the designer !
I am really proud to own this CE and I hope other studios/developers will learn from DarkSouls 3's success in creating such a masterpiece. As a collector, I look forward to see what's coming next !