Pearl Abyss announced a special rewards giveaway to appreciate all of its Black Desert SEA Adventurers for their passion. Adventurers can now earn various rewards by simply continuing with their in-game journey while participating in other events that have been taking place since last week.
A special log-in rewards event is taking place until May 15. Adventurers can receive valuable items by logging into Black Desert SEA on each day of the event period. Special items such as Advice of Valks and a Shakatu's Shiny Box can be earned from the event.
Kibelius outfits are now available in the Pearl Shop. Those who purchase the special Kibelius package can receive exclusive outfits along with bonus items until May 13.
This limited-time package offers unique outfits that differ according to an Adventurer's class.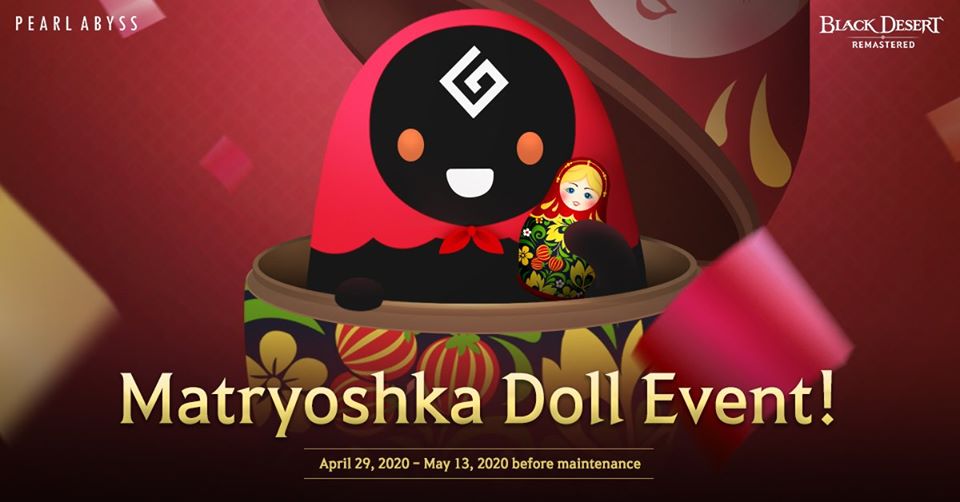 Adventurers on the lookout for more items can participate in the Matryoshka event, which will last until May 13. Those interested will be required to craft Matryoshkas by fishing, gathering, and hunting. Adventurers can also continue to help Wacky Toshi with his graduation research. During the same period, they can collect Marni's Stones to earn Wacky Toshi's Seals, which can be exchanged for special rewards.