Black Desert SEA by developer Pearl Abyss is celebrating their 2nd Anniversary! Adventurers can take part in special events and get exclusive rewards starting today. Here are the list of events and rewards.
The celebration will start off with a Hot Time Event that will run until 29 January 2020.
Players who defeat Mammores and acquire 3 of their claws will get 100 Contribution EXP and Advice of Valks.
From January 16 to February 12, a daily item giveaway including Pearl items will be offered to all Adventurers who log in to the game each day.
Adventurers can collect different types of Secret Old Moon Letters and Moonlight Shards, which can be used to get Old Moon Accessories. These accessories can be enhanced, then exchanged for higher-tier accessories.
On top of all these events, there will be some pre-release event before the new Guardian class becomes available on 22 January. Adventurers can participate in the "To Find the Rightful Owner of the Axe" event and receive special quests from selected NPCs to acquire in-game buff and items during the pre-creation of the new Guardian class. Those who pre-create Guardians can also claim various items such as a Blessed Message Scroll and an Item Collection Increase Scroll for every 30 minutes of gameplay (up to 120 minutes).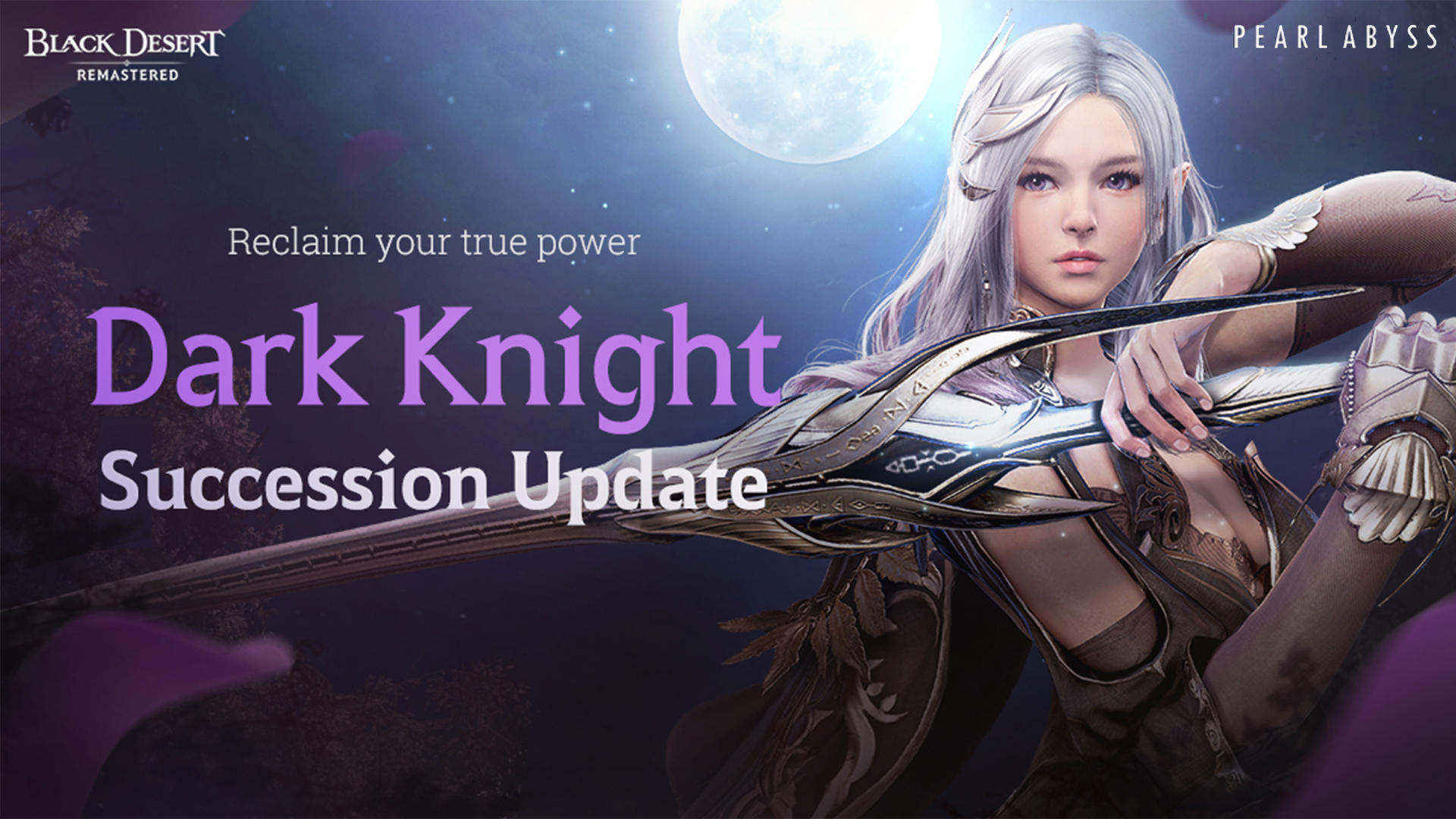 With the weekly Succession update, Adventurers can now level up their Dark Knights further by using their Succession skills. These skills will help make their characters more powerful by strengthening their main weapons. Various rewards will be provided to Adventurers who reach levels 56 to 60 with their Dark Knights until February 5.
Meanwhile, new Adventurers, as well as those who have played Black Desert SEA using a Guest Pass Coupon, can now get Permanent Access by logging in for 7 days or reaching level 50 until February 6.