Mark your calendar guys! As PlatinumGames releases a new video of Bayonetta 3 confirming the release date on October 28th on Nintendo Switch as well as a special edition as shown below.
Details as shared on Nintendo:
Bayonetta struts through multiple locations in an all-new, over-the-top climax action game for Nintendo Switch. Sporting a wicked new ensemble and somehow familiar pigtails, the titular Umbra Witch must face a mysterious evil using her signature guns and time-slowing Witch Time ability. This time, invading man-made bioweapons called Homunculi find themselves in Bayonetta's crosshairs.
A special edition of #Bayonetta3 dances onto #NintendoSwitch on 10/28!

Bayonetta 3 Trinity Masquerade Edition comes complete with a 200-page art book and 3 game cases, 1 for each Bayonetta title, that combine to form panoramic artwork. pic.twitter.com/RDgM4X14O2

— Nintendo of America (@NintendoAmerica) July 13, 2022
Tap into Bayonetta's naughtier side with Demon Masquerade, a new ability that channels the demon linked to her weapon allowing for some exciting action options, not to mention some hair-raising combos. She can also summon her demonic darlings like Gomorrah, Malphas, and Phantasmaraneae during battle, unleashing their demonic powers in the heat of combat and in new, larger-than-life battles where you directly control the action.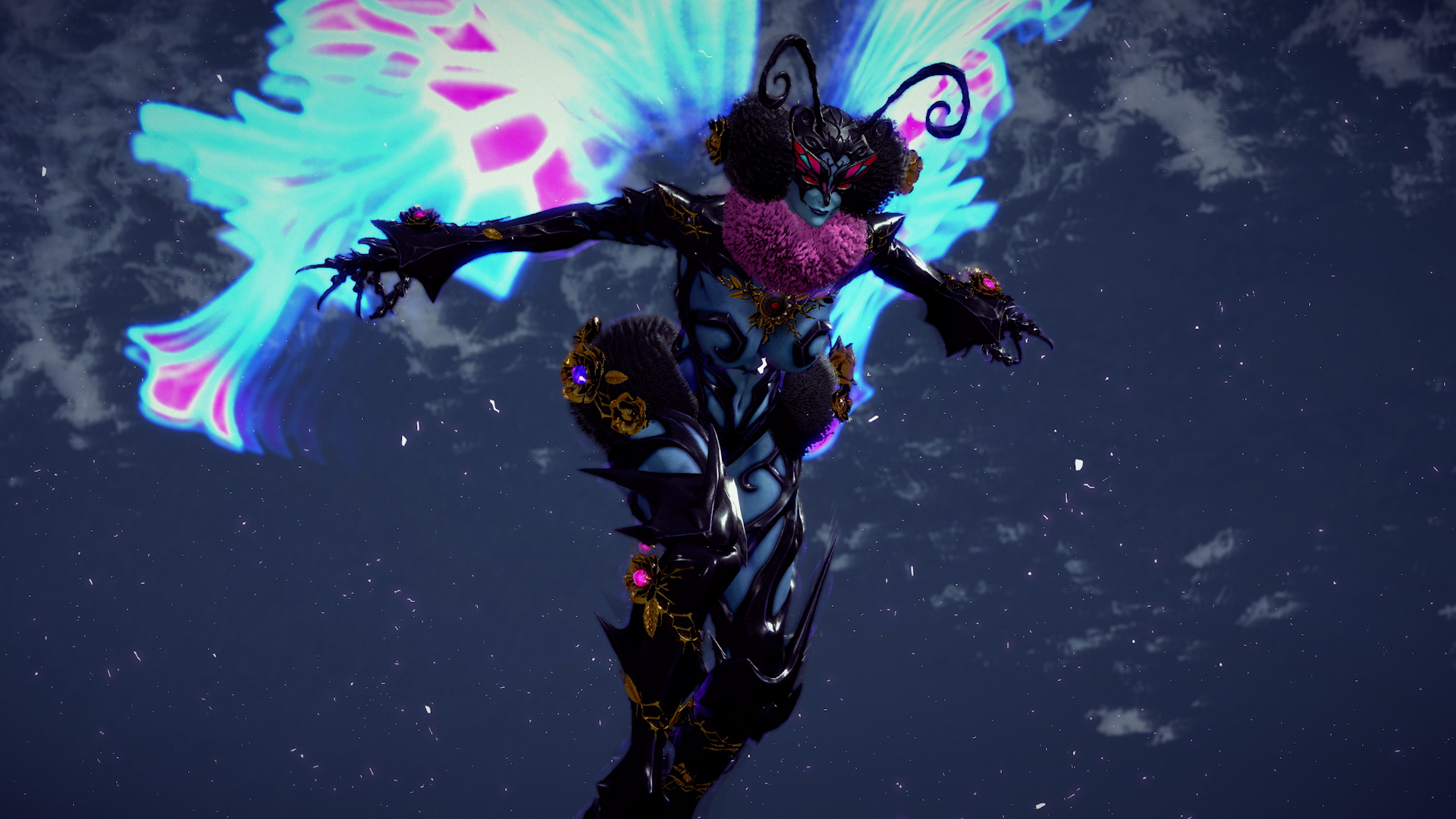 Relax, the witch is back and sexier than ever🌙

We've added the revolutionary "Naive Angel Mode" to Bayonetta 3 so more people can fully enjoy it👍

By turning it on, you can play right in the living room without having to worry about what's on screen… we think😅#Bayonetta3 pic.twitter.com/SEs3vqrdYc

— PlatinumGames Inc. (@platinumgames) July 13, 2022
A bounty of Bayonettas
Fight your way through the streets of Tokyo, the mountains of China, and many other locales! Along the way you'll meet a virtual coven of Bayonettas, each more fabulous than the last. You'll also slash and slay as Viola, a feisty witch in training who fights with a sword and a capricious companion, the demon Cheshire. Find out what fate awaits Bayonetta, and if this arcane alliance can really save reality!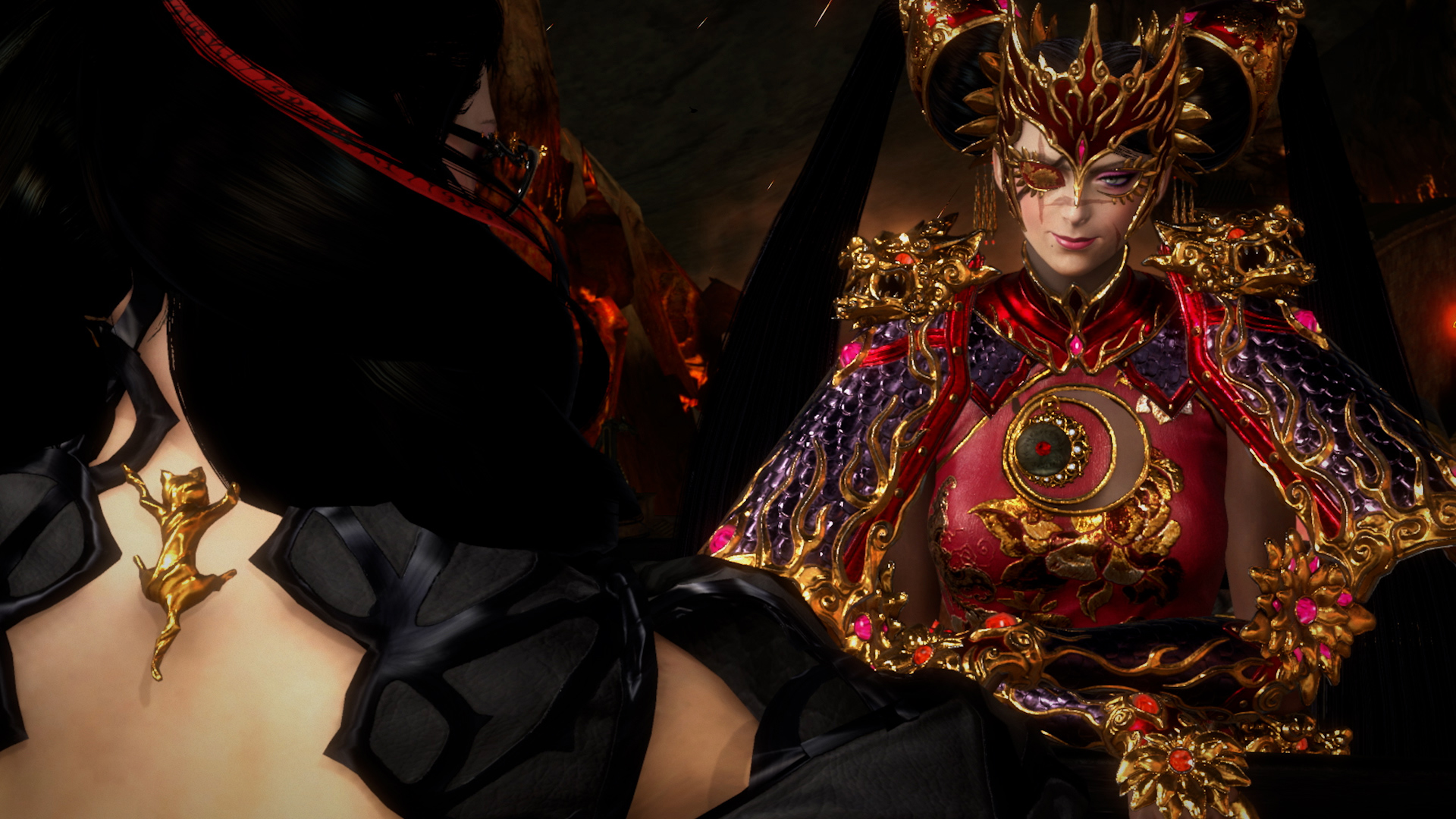 Pre-orders for #Bayonetta3 are now open: https://t.co/vD2SFFvxg1

— Nintendo of America (@NintendoAmerica) July 13, 2022
Bayonetta 3 Features:
Play as the bewitching Bayonetta in the third installment of her climax action game series
Shoot, stomp, and slam your way through multiple locations and meet other Bayonetta's
Channel the power of demons using the new ability, Demon Masquerade
Unleash Bayonetta's Infernal Demons in larger-than-life battles
Slash and slay as witch-in-training Viola and harness the power of her feline demon, Cheshire