AMD announced its continued momentum and collaboration with Microsoft Azure, who is offering the 3rd Gen AMD EPYC™ processor in the latest generation of Dasv5 and Easv5 Azure Virtual Machines (VMs). Azure is also introducing new confidential VMs, DCasv5 and ECasv5, which use the latest advanced security features available in 3rd Gen EPYC processors, including Secure Encrypted Virtualization-Secure Nested Paging (SEV-SNP).
The new Azure confidential VMs, DCasv5 and ECasv5, the first EPYC processor-based confidential VMs at Azure and the first confidential VMs to use SEV-SNP, will enable customers to have the data in their security-focused applications encrypted in use, in transit and at rest. The updated Dasv5 VMs, optimized for general-purpose workloads, and the Easv5 VMs, optimized for memory-based workloads, deliver better price-performance for most general purpose and memory-intensive workloads compared to prior EPYC processor-based Microsoft Azure VMs.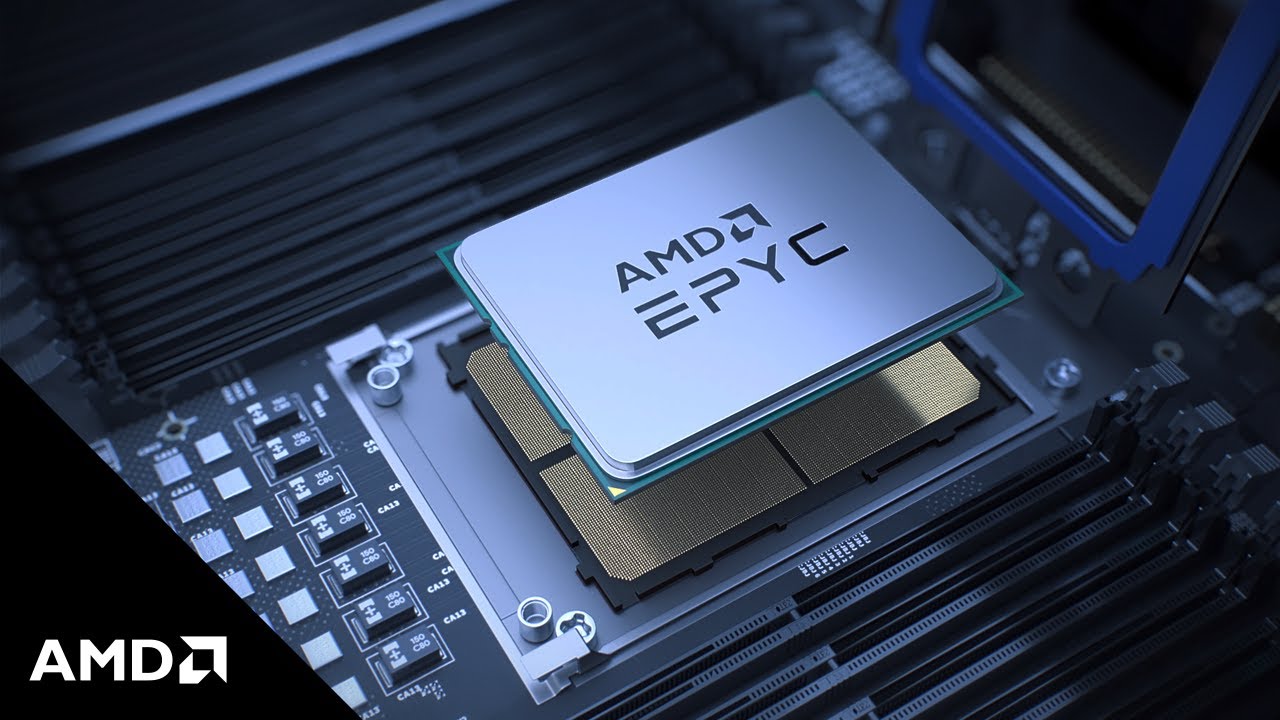 Azure confidential VMs can be used by customers with high security and confidentiality requirements for their workloads. By using AMD EPYC processors, these confidential VMs benefit from strong hardware-based security features that enable the VMs to excel at:
Privacy-preserving data analytics
Workloads needing robust encryption
Sharing data across companies with reduced exposure to other data, while gaining benefits from shared insights.
"By using the new Azure Dav5 and Eav5 VMs with the latest AMD EPYC CPUs, customers will get access to leading performance and fantastic price-performance for general purpose and memory optimized workloads. Beyond that, Azure is using the advanced security features of EPYC CPUs for the new confidential VMs, so their customers can benefit from both performance and security for their workloads."

Lynn Comp – Corporate Vice President, Cloud Business Unit, AMD
Azure is also enabling worker nodes on Azure Kubernetes Service (AKS) on these confidential VMs to help secure containers with memory encryption powered by SEV-SNP.
The Dasv5 and Easv5 Azure VMs are available now and the Azure confidential VMs (DCasv5, ECasv5 and AKS) will be available to the public to view by the end of 2021 and open for general availability in 2022.
AMD Radeon PRO V620 GPU delivers powerful, multi-purpose Data Center visual performance for demanding cloud workloads
AMD has also announced the arrival of their Radeon PRO V620 GPU. Built with the latest AMD RDNA 2 architecture in mind, expect high performances for today's demanding cloud workloads including immersive AAA game experiences, intensive 3D workloads and modern office productivity applications.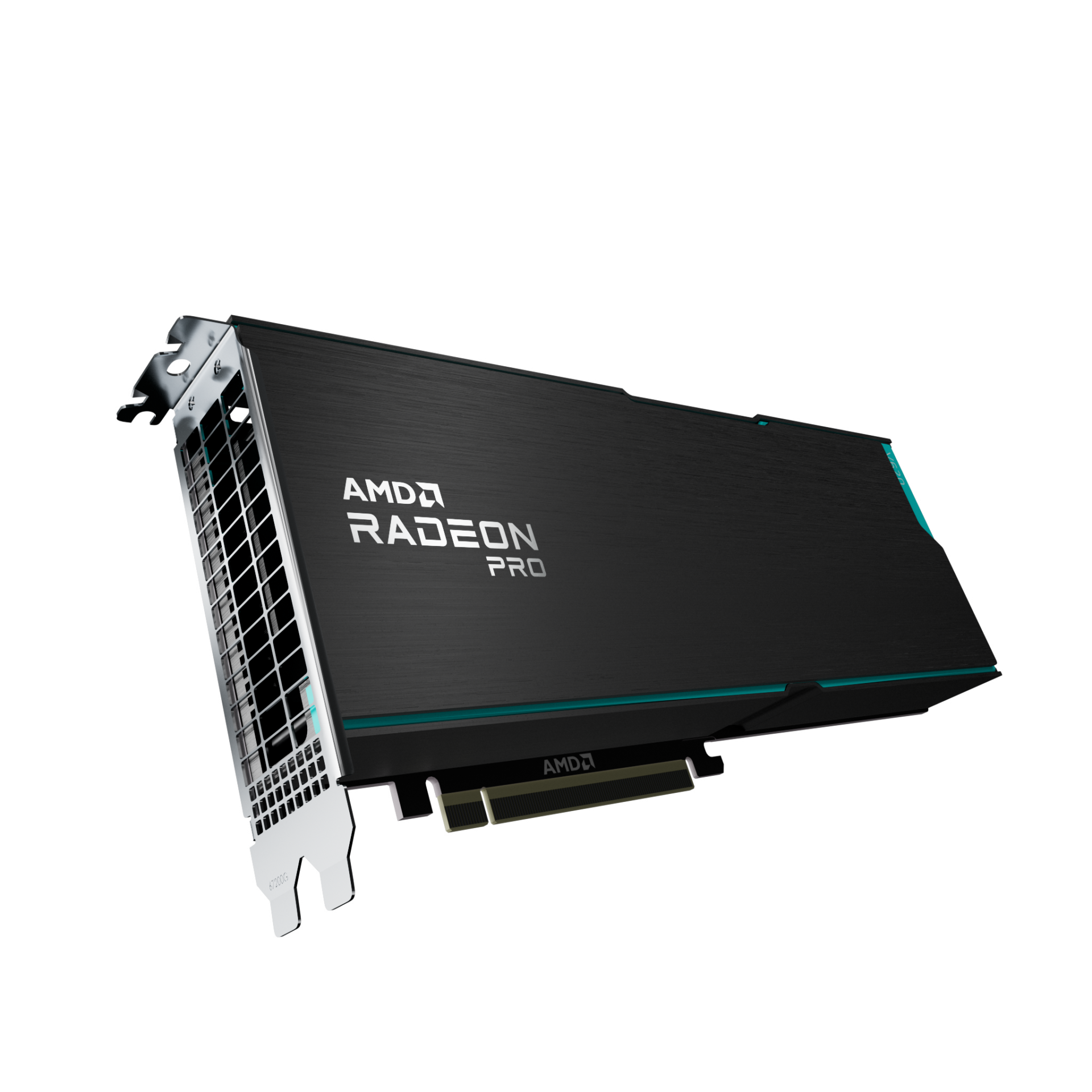 With its innovative GPU-partitioning capabilities, multi-stream hardware-accelerated encoders and 32GB GDDR6 memory, the AMD Radeon PRO V620 offers dedicated GPU resources that scale to multiple graphics users, helping ensure cost-effective graphics acceleration for a range of workloads1. Built using the same GPU architecture that powers the latest generation game consoles and PC game experiences, the AMD Radeon PRO V620 GPU is also designed to develop and deliver immersive AAA game experiences.
The AMD Radeon PRO V620 GPU introduces significant architectural advancements in the form of powerful compute units, a robust visual pipeline, and all-new AMD Infinity Cache, enabling high-resolution gaming performance with the latest in visual technologies including Vulkan, DirectX 12 Ultimate and AMD FidelityFX. With the latest virtualization features, as well as AMD Infinity Cache and 32GB of GDDR6 memory, the AMD Radeon PRO V620 helps to deliver efficient and low latency content streaming to multiple simultaneous users, redefining cloud gaming.
Key features of AMD Radeon PRO V620 include:
Powerful Data Center GPU Solution – All new AMD RDNA™ 2 architecture, with 32GB GDDR6 memory and AMD Infinity Cache, as well as dedicated hardware ray tracing deliver remarkable performance for graphics-intensive workloads and games.
Advanced Hardware-Based Security Features – SR-IOV-based GPU virtualization scales to multiple professional graphics users per as well as advanced security capabilities, helping protect valuable user data from another user.
Multi-Purpose Flexibility – Designed to support the latest AMD drivers and AMD ROCm™ software to facilitate a range of workloads: cloud gaming, DaaS, WaaS, and ML.
Supported Modern Applications – Full support for DirectX® 12 Ultimate, DirectX®, OpenGL®, WebGL and OpenCL™ to accelerate cinematic games and feature-rich applications and websites.
"AMD is bringing high-performance AAA gaming experience to the cloud with the introduction of the AMD Radeon PRO V620. We're seeing adoption of gaming in the cloud from customers around the world, taking advantage of the latest virtualization features delivering efficient and low latency content streaming to multiple simultaneous users. AMD Radeon PRO V620 is yet another proof point of AMD's excellence in gaming – from the PC to the console and now to the cloud."

Jeff Connell – Corporate VP, Visual and Cloud Gaming, AMD
The GPU's specifications are as below:

Check out AMD's website to find out more about these new releases.