Developed By: Ubisoft Paris / Ubisoft Pune / Ubisoft Shanghai / Ubisoft Montreal / Ubisoft Bucharest
Published By: Ubisoft
Platforms: PlayStation 4 & 5 / Xbox One X, Series S & X / Nintendo Switch / Stadia / PC
Reviewed On: PS5
Just Dance 2022 is the thirteenth main instalment in this long-running series best described as a dance rhythmic kind of game. I'm just going to straight-up say that up till today even though I know of this series existence, I just really didn't pay any attention to it at all. That's not indicative of the quality of the game at all but rather how my own personal interests and games just didn't coincide with dancing. However, you might find a really old video clip of me dancing on one of those dancing arcade machines way back in the day when I was young, more in shape and was goofing around.
Thanks to Ubisoft, we were granted a review code for Just Dance 2022 and I thought why not give it a go. It ended up being an interesting experience as it feels like a very simple concept that knows what it is and just tries to do it as effectively as possible. Unfortunately, I can't give the perspective of someone who has kept up and experienced the series throughout the years but for a newcomer like me, I enjoyed it more than I thought I would.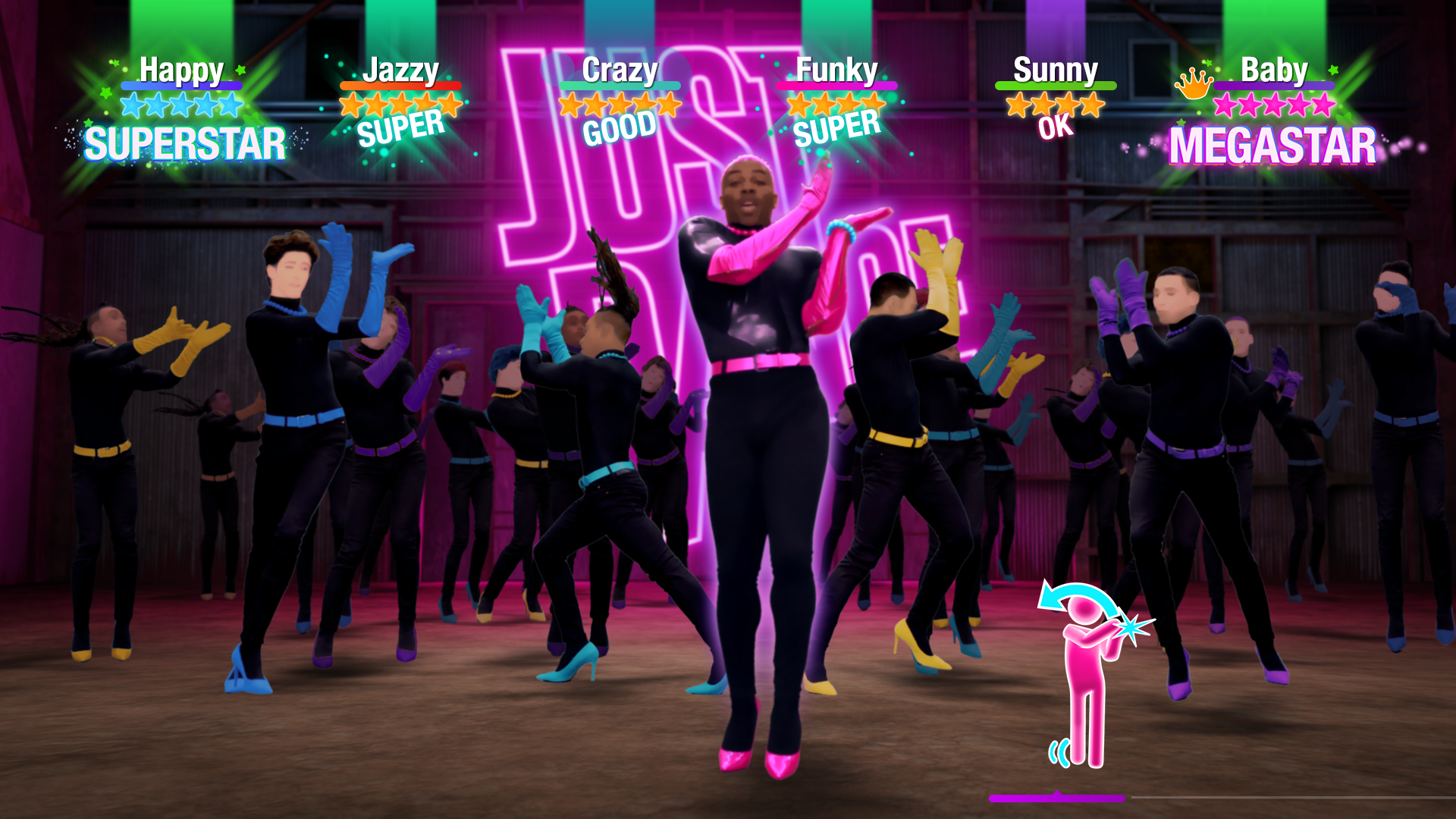 It is really easy to get into Just Dance 2022 and one of the very first things that players would need to do is download the Just Dance app on their smartphone. Although you can navigate the UI in the game using the Dualsense but when it comes to dancing, your phone is what you need to track your dancing movements. Luckily that's also a simple process in which the app detects when you are on the same network.
From there, players are given a choice to go into the Just Dance menu to explore the full experience and customize or dive into Quick Play with the game selecting a song at random for you to start dancing to. There is also the Kids option for kids to dance to kid-friendly songs such as the popular song "Baby Shark".
The Just Dance menu has five tabs. The first tab which is the Home tab provides a baseline of the experience for new players. It is here that there are tips on how to perform better, it also shows you what cosmetic item for you unlocked last for your profile, highlights songs and playlists for quick convenience and also has the World Dance Floor where players will be competing in tournament matches against other players. There is a matchmaking system in place that tracks skill level and pairs accordingly so one doesn't really feel so much out of their depth which is great especially for newcomers like me.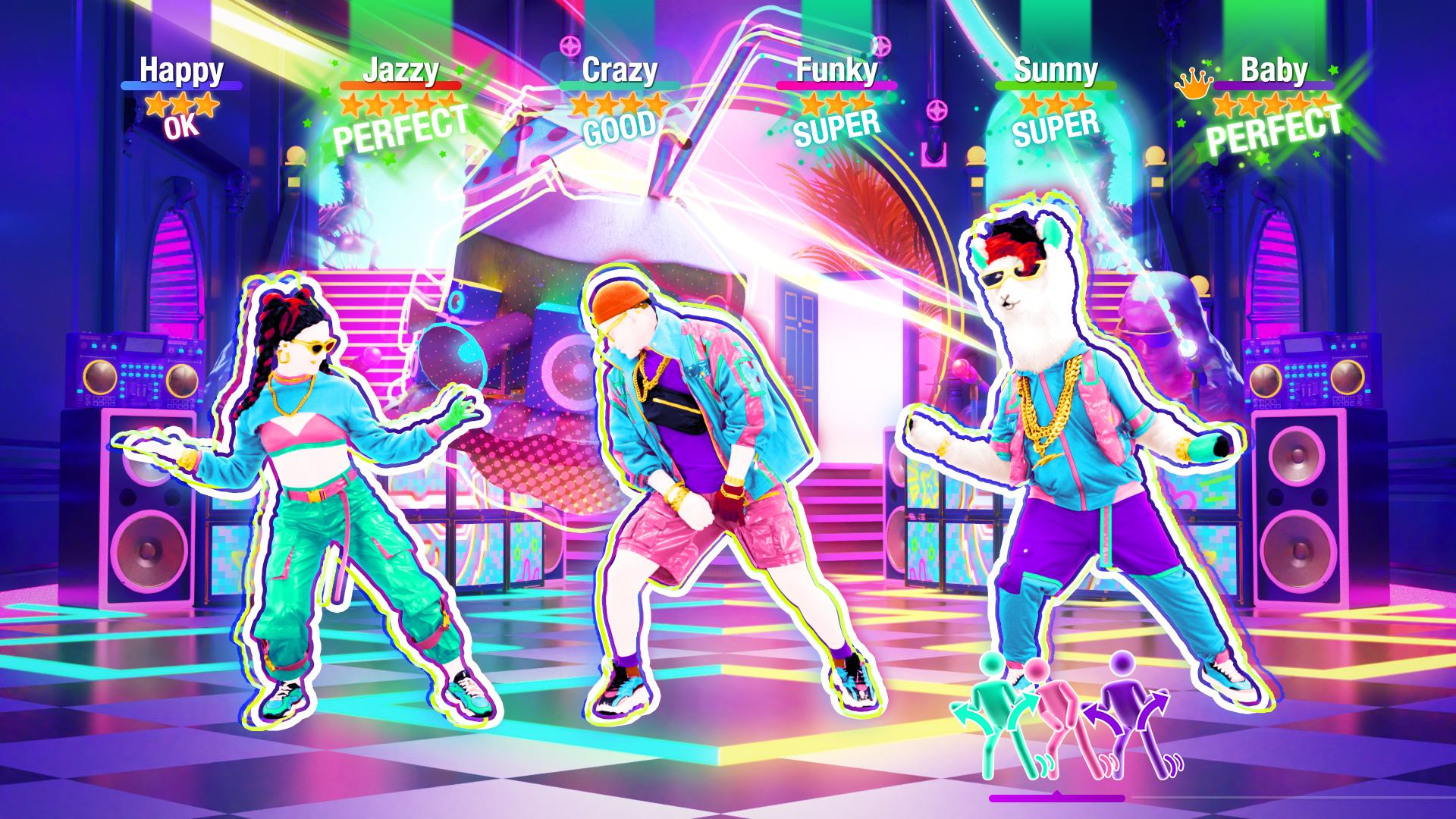 The rest of the tabs are Search, Songs, Playlists & Profile. Search as the name suggests is meant for players who want to manually search for tracks quickly and Songs is where the entire song catalogue is displayed. Playlists are where the game offers players who are unsure of the songs they want to dance to playlists that are curated by theme or even country.
The Profile tab is where the player's progression is tracked with stats and unlockables. There are also daily challenges listed here for players wanting to unlock more coins to unlock the cosmetic stuff. It is also here where players can choose to subscribe to or extend Just Dance Unlimited which can be an integral part of how much you enjoy the whole experience, at a cost.
Just Dance 2022 comes with 40+ songs but what happens when you have already exhausted with all 40+ songs? Well, there is where Just Dance Unlimited comes in which gives access to over 600+ songs over the history of the Just Dance catalog greatly expanding the song list and providing even more entertainment. However, after the first free access month players who wish to continue getting that access will need to subscribe monthly, every three months, or even yearly. Honestly, the pricing is not too bad especially if players intend to dance their hearts out.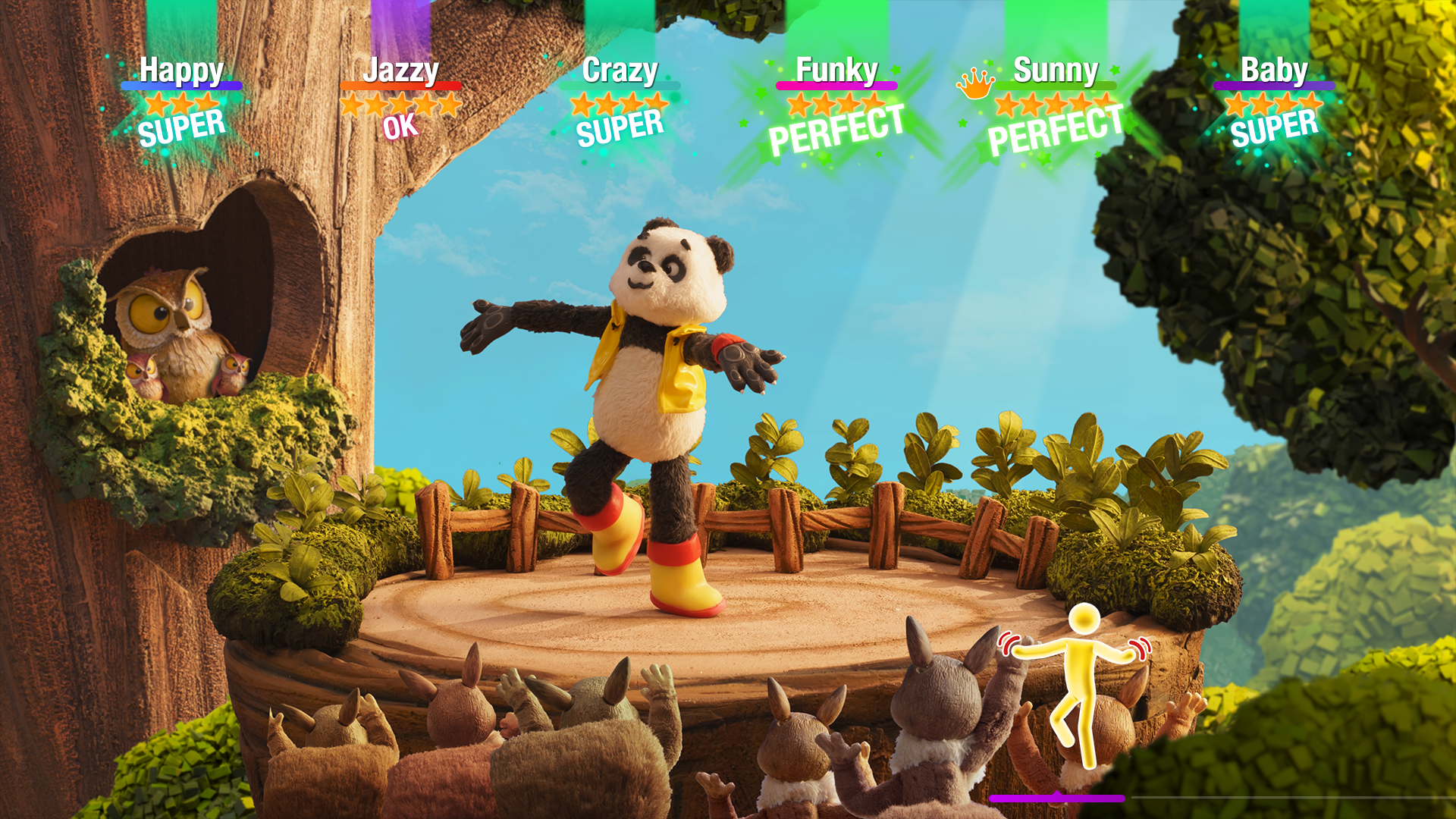 The game is obviously great for parties, family gatherings and such as to how easy it is to just hop in to play via the smartphone app up to 6 people. I was also impressed by how the battery drain is quite minimal even on extended plays but there are concerns with using my phone as a controller. The biggest one would be on anyone's mind as if the player were to accidentally toss their smartphone that would be disastrous. The Ui can also be kind of limited in functionality as I expected something more comprehensive especially when trying to find a particular song but I suppose that is something to keep working towards.
There is no denying though that the game does succeed in being as broadly appealing to as many age groups as possible by just being so easy to get into. At times we also wondered why the tracking was lenient a lot of the times but I suppose the good outweighs the bad. It will be sucky for perfectionists but for those just wanting to have a good time they won't have to worry about hitting every move exactly right.
I almost forgot to mention that one of the good things also (even though we know it might not be completely accurate) but players can also turn on Sweat Mode and have a calorie counter that tracks your movements and shows you how much you have burnt dancing to every song. It's just a nice feature to have to help players like us who don't really work out much to feel a small sense of progress which can hopefully lead to a more thorough and complete workout experience.
Just Dance is one way to bring more laughter to your life because you get to spend time having fun with your loved ones and have a good laugh. A quick search on Google about the "benefits of laughter" will tell you that laughter decreases stress hormones and increases immune cells and infection-fighting antibodies, thus improving your resistance to disease. Laughter triggers the release of endorphins, the body's natural feel-good chemicals. Endorphins promote an overall sense of well-being and can even temporarily relieve pain. One study found that laughing for 10 to 15 minutes a day can burn approximately 40 calories.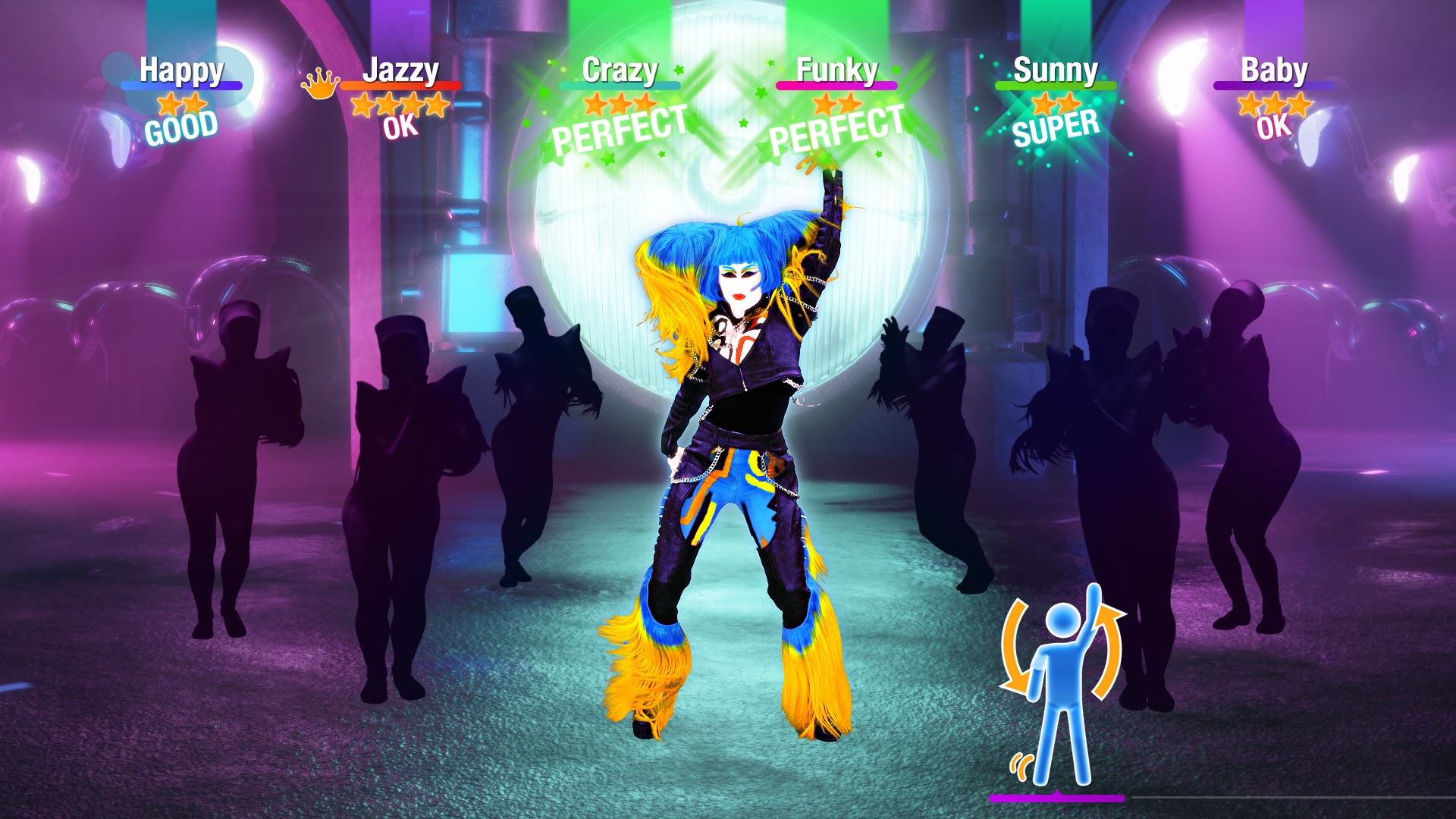 What We Liked
Playlists – Create a playlist of fav songs/according to difficulty. Low impact/high impact dance.
Good workout – This may inspire you to work out every day.
Calorie counter – It's a neat feature that although might not be accurate but still helps the health-conscious.
Laughter is the best medicine – You cannot help but laugh whilst playing because of all the silliness you may feel from the songs or dance moves.
A game for every age and occasion – Your partner/child/parents/siblings/friends/etc. Great for family gatherings/birthdays.
Songs – There is a favourite for everyone, Moms/kids/teens/adults/etc
Choreography – Learning the dance moves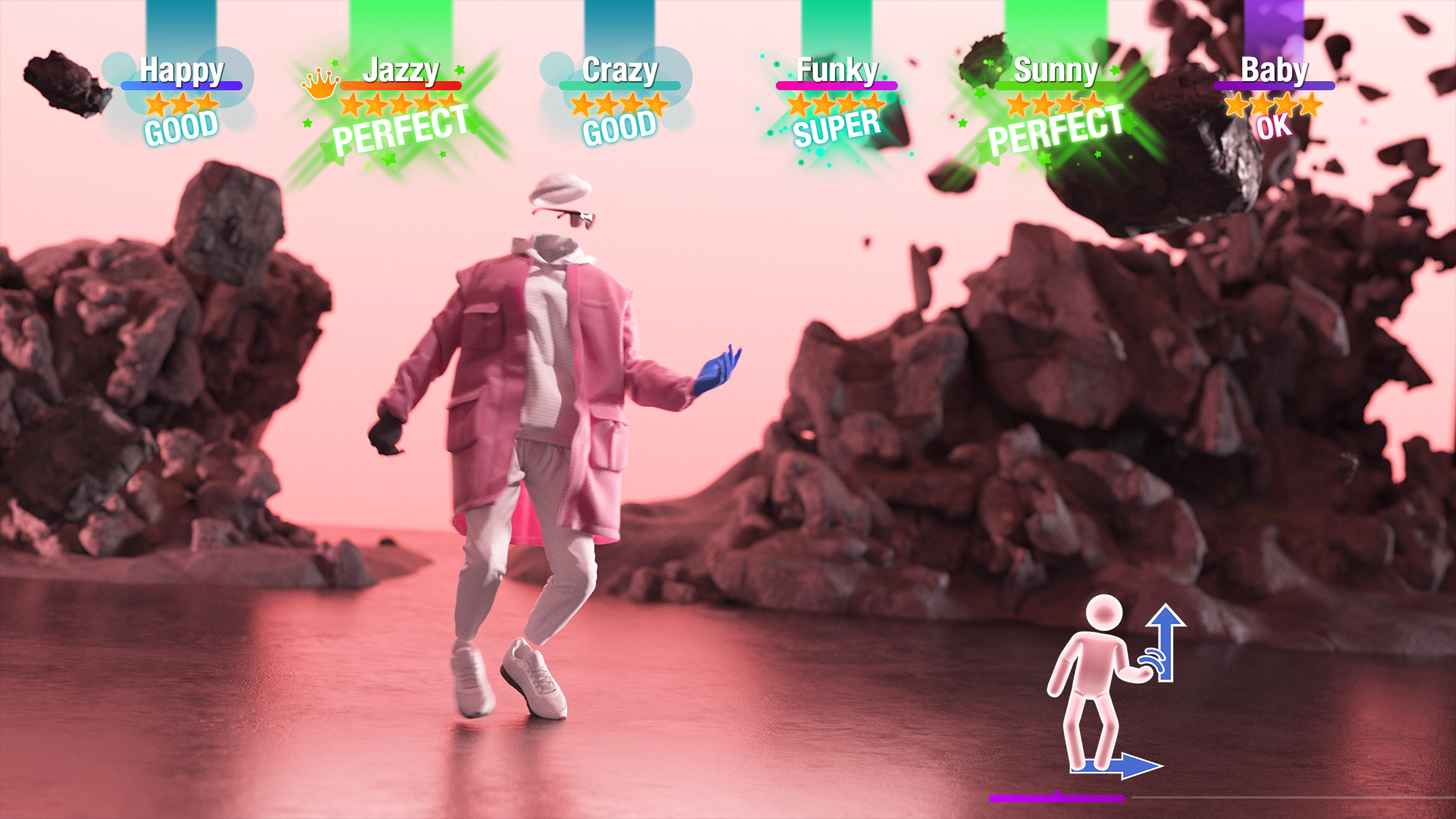 What We Thought Could Be Better
Phone safety – I would think that this would be the perfect game for accessories to be sold with but I think that's understandable in case an unfortunate occurrence with an accessory occurs. Still, it feels very scary.
User-friendliness – The app needs to be more user friendly. You may need to explore to understand some functions/buttons/icons.
Tracking – Sometimes I'm not sure if I'm dancing correctly but I still get a perfect score. I guess it's okay as long as you move.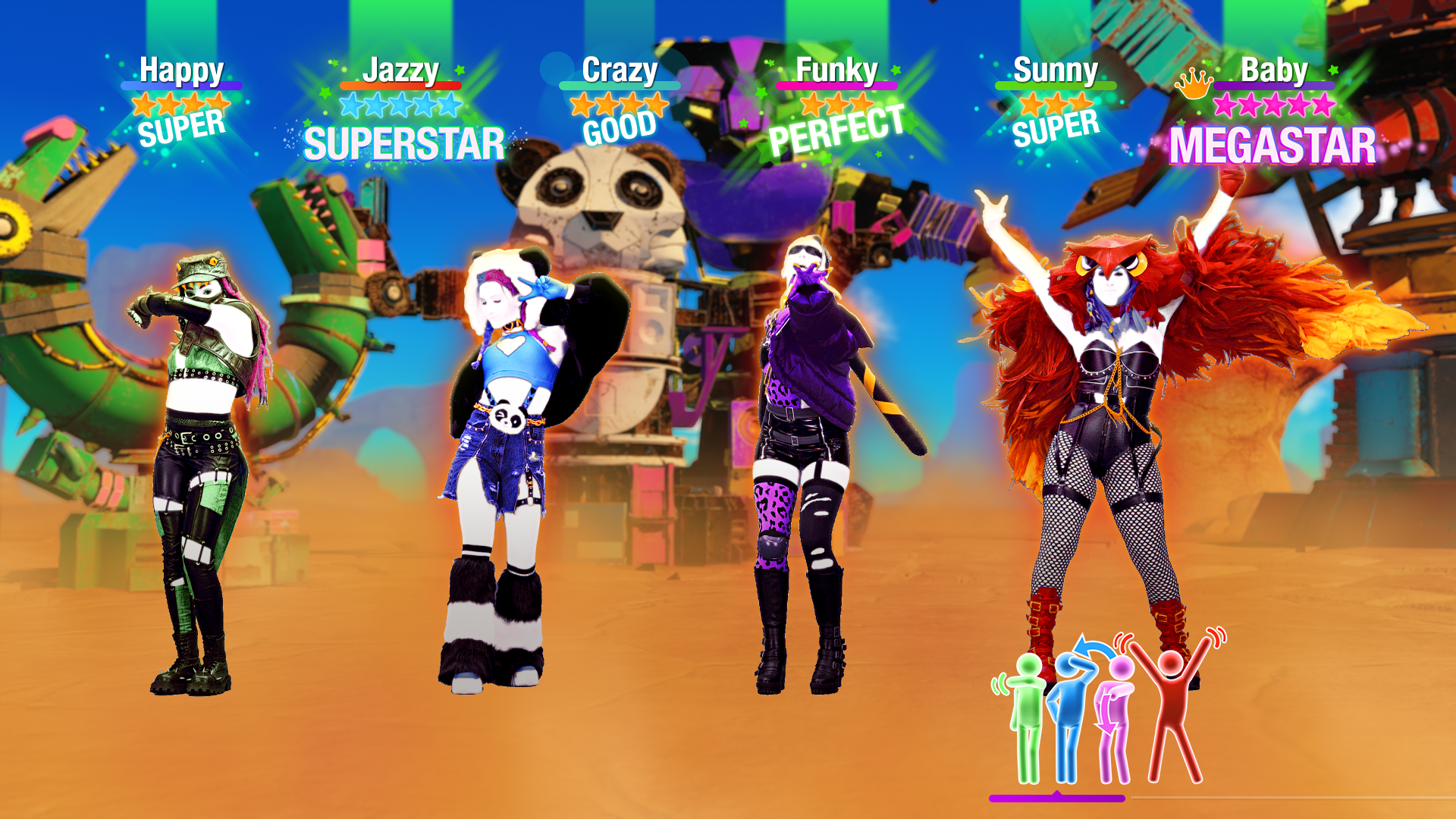 Verdict
I mentioned earlier how I enjoyed what Just Dance 2022 offered more than I expected and that still rings true even after playing it with my wife many times. The biggest compliment I can give this game is just how it reminded me of the power of dance. Dancing can be soft, delicate, exquisite, or even proud, loud, and powerful but dance will always inspire joy and laughter aside from a good workout.
We really wished we knew about this game when the pandemic started as it just feels so good to just dance. It doesn't have to be competitive, and it didn't really matter if we got 5 stars or 1 star. It just made us happy and I think that's part of what's great about the game.
We take for granted the comforts we have when we are normal so from a personal standpoint it brought me comfort that my wife could have something to enjoy even if it's just briefly. She has sciatica and it has not been an easy condition to live with, but she manages as best as she can. Everyday life can be limiting and exhaustive due to the constant pain and discomfort so even if it makes me biased seeing her happy with the dancing and working out just for a bit so be it.
Final Score – 8/10