We all dream of finding a tablet with long-lasting battery performance to power through our day, so we can remain productive while making sure we have enough energy to play and unwind. The Samsung Galaxy Tab S7 FE is a miraculous game-changer, a powerhouse packed with awesome features, with the biggest battery in check. So, you can be assured you have enough juice in your device to get you from home, work, chill, and playtime!
Powered by a massive 10,090 mAh battery, the Tab S7 FE provides a smooth continuous usage experience that can last an entire day. Better still, although it has large battery power, it still comes in at a sleek, 6.3mm thin body and weighs a mere 600gm, so you won't even notice as you take it with you. Whether you're meeting clients at a coffee shop or passing the time on a commute with an eBook, you can bring the Tab S7 FE anywhere you like to fulfil all your needs on a single charge.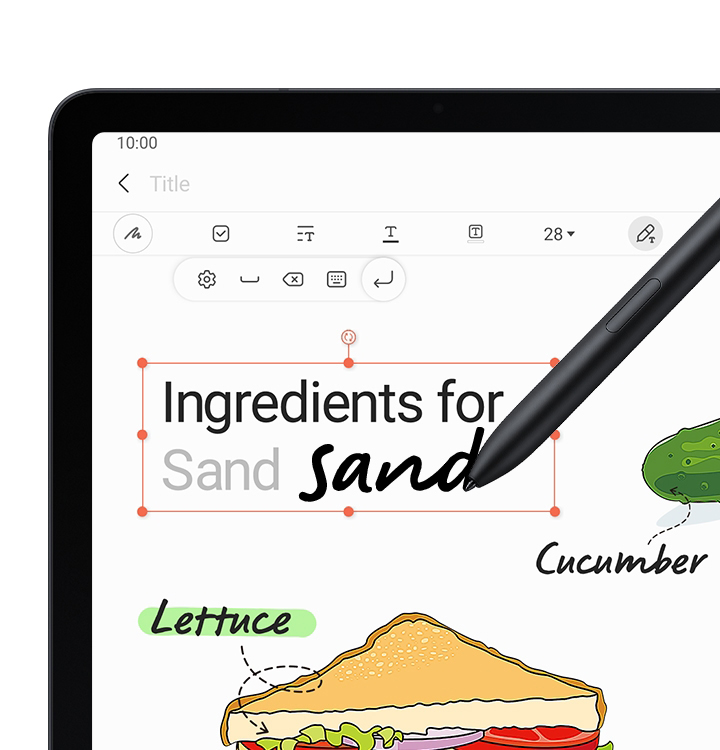 With the Tab S7 FE's deep, rich audio quality and 12.4 inches large bright HD display, you can relax, and feast your eyes and ears to take yourself into an immersive streaming experience. To indulge in the pinnacle of premium audio experience, simply head to the user mode's sound section in the Settings app and activate Dolby Atmos. When the sound is perfectly balanced, movie experiences will feel as if you're in a cinema! If you're an all-time YouTube content audience, you can enjoy the exclusive 4-month trial of YouTube Premium subscription for free!
You can experience the finesse of duo players gaming on the Tab S7 FE with the split or second screen features too! You can choose to either game with your friend on one tablet screen divided into two, or you can set the tablet as a second monitor. So, both players can focus on dedicated screens and enjoy a competitive game. Thanks to its high-performing Qualcomm Snapdragon 750G chipset coupled with high-storage capacity, you can download as many applications you like, and still experience continuous fast and smooth performance throughout your gameplay.
Get your very own Samsung Tab S7 FE at its official website and enjoy all the free premium perks, including a unit of Smart Keyboard Trio 500.